There is nothing more magical than going into a bakery on a crisp winter morning as a child and the waft of all the wonderful pastries hitting you at once.
As you marvel in the smells and the sights of the freshly cooked dough, your eyes will undoubtedly fall onto the sweet pastry section and your mouth will water with the idea of them.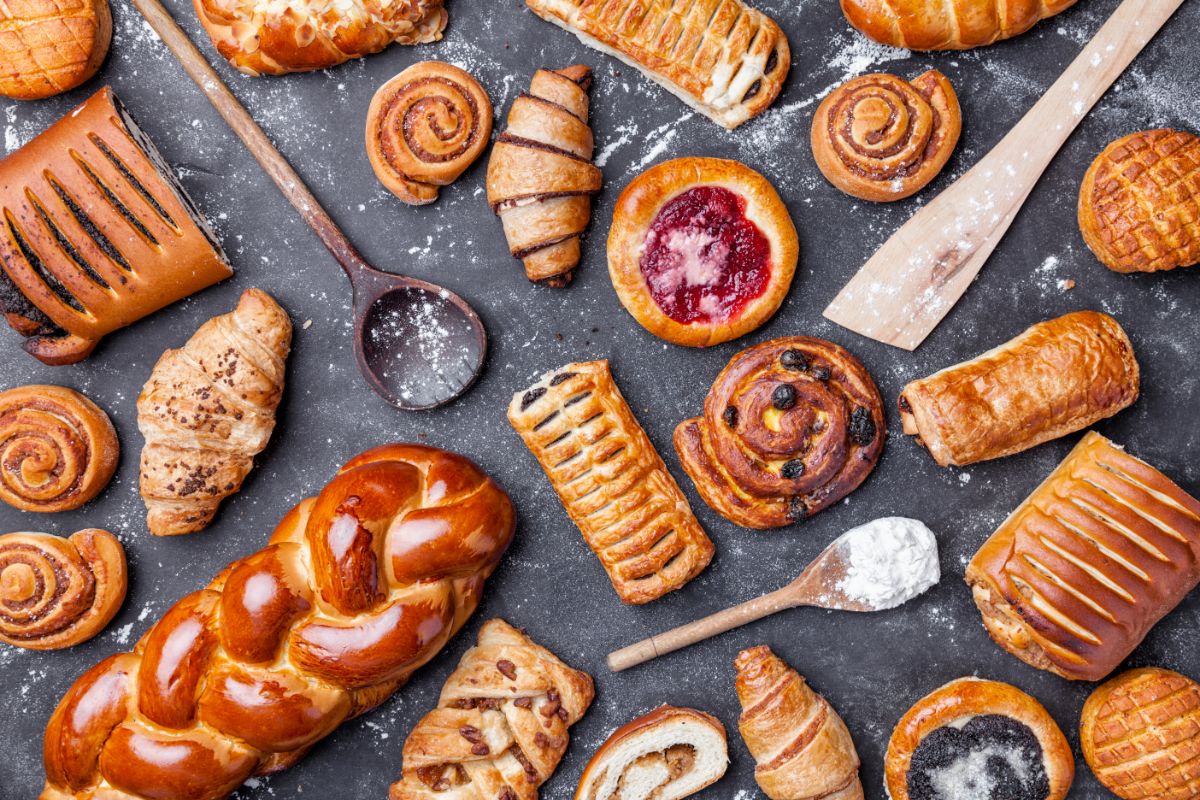 However, it may surprise you to know that cooking these incredible delights can be done at home and the results can be held to par with most bakeries. All it takes is some patience, a little forethought, and the dedication to do it.
As such, we have decided to create a list of incredible sweet pastry dough recipes that you can do at home and that each and every member of your family will enjoy.
When we think of sweet pastries, the first thing that comes to mind is the croissant (or crescent in some areas). It is the go-to pastry for breakfast (large, small, or quick), a lunch treat, or any dessert menu that you can think of.
It is easy to find one in any bakery, and the modern version has been around for almost a hundred years. However, making your own isn't that hard either, and you should definitely experience the joys of a fresh croissant in your own home at least once.  
The United States love of doughnuts is well known, and the sweet treat has become synonymous with our fair country.
However, the doughnut actually has its origins in the immigrants who came to the states from Europe and has been made in one form or another for hundreds of years.
Still, they are a classic sweet pastry that we all adore. They are usually made with a yeast dough, which can be a bit tricky to work with at home, but once you have the technique and frying down, they are absolutely worth it.
Decadent, rich, and oh so delicious, Éclairs seem like a food that mere mortals should not touch and should only be gazed on with unending hunger.
The soft sweet treat is made of delicate choux pastry and shaped into an oblong before being piped with sweetened cream and topped with melted, rich, dark chocolate.
This creation is originally from France and takes dedication to make, but the pay-off is something that you will not be able to stop eating.
Anyone or any nation that has felt the touch of Spanish or Portuguese people, knows what Churros are, and that means there are very few people in the world who have not at least heard of churros.
They are those long, golden sticks that are topped with cinnamon sugar and served with melted chocolate.
They are a very common sweet in Spanish and Mexican bakeries, and can be found in pretty much every country in the Americas, as well as many places in Europe as well. Churros are a bit time-consuming to make, as the dough needs to be cooked twice, but they are well worth it.
Mooncakes are probably something that you may not have heard of before if you live in the west, but they are an absolute delight and a delicacy in China.
These sweet doughs are a pastry that is usually eaten during the Mid-Autumn Festival, which is about lunar appreciation and moon watching.
The cakes are generally offered to loved ones as a gift and appreciated greatly by them. Mooncakes are usually made with lotus seed paste or red bean paste, are very easy to make, and you can make a large batch and freeze them.
This traditional Sicilian dessert is a sure fire way to gain love from anyone around you. Cannoli are tube shaped and are usually filled with a sweetened ricotta cheese, before the ends are dunked in a topping of your choice (normally chocolate or pistachios).
Except for the deep-frying, they are very simple to make and taste divine, with a unique blend of textures – from the crunchy exterior to the soft interior. We recommend that you make these for a special occasion and grab a few before all your guests take them.
Brioche is a very rich and buttery pastry dough (that is made into bread) that can be eaten as a sweet or used as the bread in a sandwich. It is very common in French bakeries and can be found in many other places as well.
It is a bit more challenging to make than some of the other pastries on this list, but we promise it is worth the effort. Brioche is perfect for breakfast with coffee or tea, you can use it as an accompaniment for a meal, or even on its own, as it is delicious, buttery, tender, and sweet.
Baklava is an old dish from the days of the Ottoman Empire. As well as being a truly incredible dessert made of layers of filo pastry and nuts (traditionally, pistachios or walnuts) with a sweet syrup running through it.
It originated in the Middle East, but it is very common in Eastern Europe and the Mediterranean as well. Luckily, this decadent delight is quite easy to make and only requires you to be patient as you put down the various layers of the dish.
A custard tarts are a sweet pastry that is filled with a creamy, rich custard atop a cup of flaky, buttery pastry. They are very popular in the United Kingdom, Australia, and New Zealand, but the king of the custard tarts has to be the Pastel De Nata from Portugal.
While the Portuguese version is a bit finicky to make, they taste amazing and can be made well in advance for whatever occasion you want.
If you fancy a smaller, easier version of an éclair that can be made in a huge batch, then profiteroles are the way to go. They are basically identical, but the choux is made into 1 to 2 inch balls before being cooked.
As such, you get far more profiteroles, and they can serve as excellent party food for your guests.
Due to their flexible nature, people have garnished profiteroles with many different toppings, from nuts to caramel to just powdered cream, and served them all together for lots of different flavor options.
Traditionally an Austrian dish that has since spread all over the areas of the former Austro-Hungarian Empire, this classic sweet treat is absolutely delicious and the perfect dessert for a crisp fall evening.
Apple Strudel is the perfect blend of apples, walnuts, and cinnamon that is cooked into a thick sauce, before being rolled in pastry and baked in the oven. It is certain to delight family and guests alike and bring back memories of apple picking in autumn.
While Beignets themselves are traditionally French, the French Cajun people of New Orleans in Louisiana made their own unique and amazing version. They shape choux pastry into squares, before deep-frying them and coating them in powdered sugar.
These fried balls of delight will satisfy any craving you might have for something sweet and, while the frying can be scary, they are not too hard to make at home.
While many view Pain Au Chocolat as chocolate croissants, this is not quite the case.
They are made from the same kind of dough, but the chocolate inside and the way the dough is shaped makes the eating experience very different, which is great as these are a wonderful pastry in their own right and one that most of us have grown up eating.
With a flaky pastry dough and a rich chocolate filling, it's no wonder they are so popular.
The concept of sweet pastries was brought to Denmark by Austrian bakers, and they truly made them their own. Unlike other pastries, Danish pastries are often open-faced with a sweet jam, flavored sugar, or custard in the middle.
The simplicity of them and the great variety of flavors means that Danish pastries are served all around the world and are an easy start to making sweet pastries at home.
A fantastic dessert that consists of layers of puff pastry and custard put together with a chocolate sauce chilled on top.
It is delightfully sweet and wonderfully decadent, which is the perfect combo for an indulgent night in by yourself or as an after dinner treat for guests. In the modern day, there are a lot of different flavors you can add to this dish if you truly wanted to as well.
Conclusion
Sweet pastries are some of the most irresistible foods in the world today and make up a wonderful component to our everyday eating. Making them at home will not only make you feel accomplished, but show you an amazing taste that you might never have known before.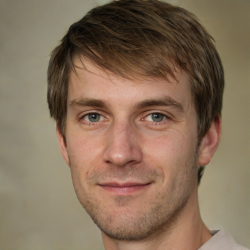 Latest posts by Mark Williams
(see all)