As the summer starts to wind down, the evenings get darker, and the mornings are a little chillier, fresh blackberries come into their own.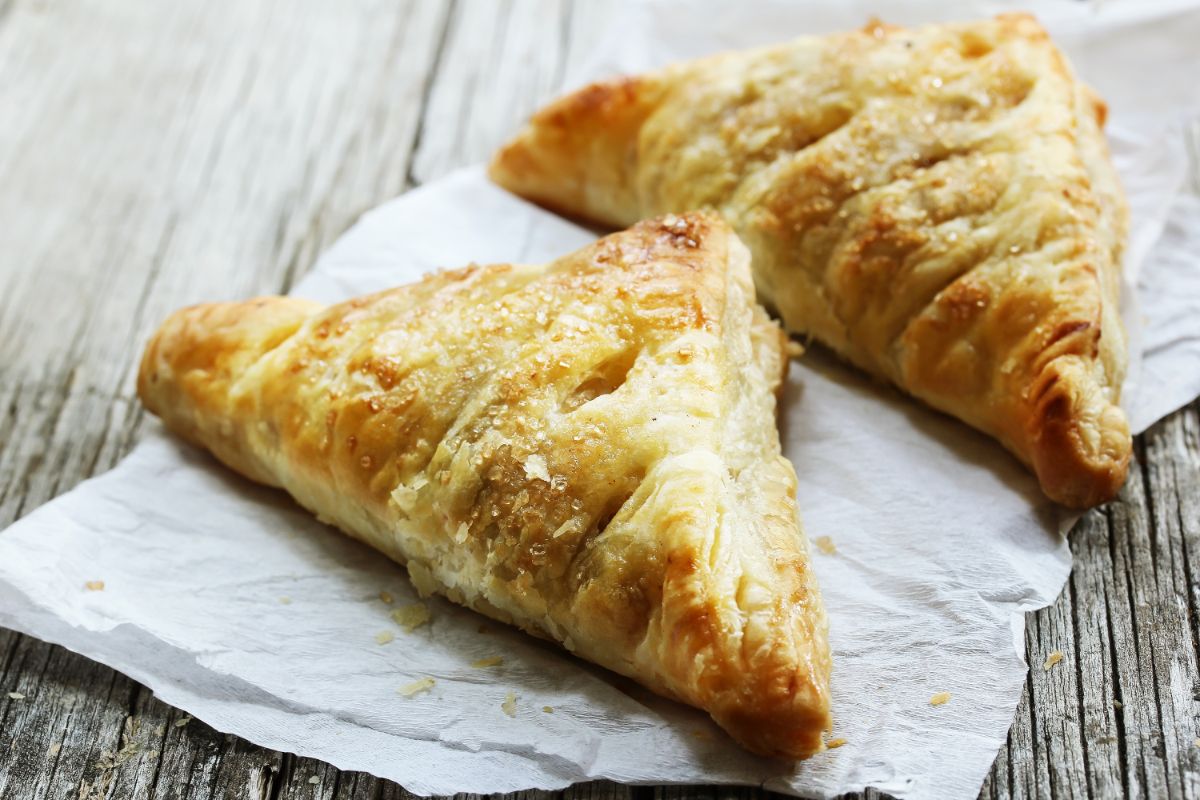 Having turned plump and juicy from sitting in the hot summer sun, ripe blackberries indicates the changing of the season.
So, what to do with your bowls full of blackberries? Turnovers wrap a sweet blackberry filling in a flaky and buttery pastry, for a hand-sized treat that's delicious to enjoy on the go. They're really easy to make, and a total crowd pleaser.
Celebrate the end of summer by making a batch of blackberry turnovers, and enjoy in the sunshine. Find the perfect blackberry turnover recipe with this guide.
Blackberry turnovers are an end of summer classic, encasing sweet blackberries in a wrapping of flaky and crispy pastry.
They're also incredibly easy to make, especially if you use store bought puff pastry!
The filling is also easy to whip up, and can be made with frozen blackberries, so you can enjoy blackberry turnovers throughout the year.
For a quick hack, make up a big batch of your turnover filling and freeze it. Then, when you want turnovers, you simply have to roll them up, and bake them.
Looking for a dessert to remind you of those end of summer days, when the sun has started to cool and there's a touch of fall in the air?
Then you have to try these easy apple and blackberry turnovers.
Spiced with a hint of cinnamon, they're a fruity and warming snack to be enjoyed as the summer sun starts to fade.
Serve warm with custard or vanilla ice cream, for a filling dessert.
This recipe uses Bramley apples, but any cooking apple, or particularly tart apple, will do.
Pastry can seem intimidating to the novice baker, but it's actually much easier to master than you might expect.
Particularly rough puff pastry. Still flaky and delicious, rough puff pastry doesn't require the same amount of waiting and resting as regular puff pastry, so it's an excellent choice for beginner bakers.
These blackberry turnovers combine homemade rough puff pastry with a smooth, thick, blackberry jam.
Each bite is the perfect mouthful of oozy jam and crispy pastry.
It takes a little bit of time to make these flaky blackberry turnover, but it's so worth the extra effort.
And as most of that time is spent chilling your homemade pastry, you can get on with other things while you wait (like preparing the custard to serve with your turnovers).
This recipe is all about the pastry, which is made using a combination of sour cream and lots and lots of butter.
This gives that incredible flake, but with a buttery decadence that is the ultimate indulgence.
We love the touch of nutmeg and cinnamon that's used in the filling for these apple and blackberry turnovers.
It adds a warmth and depth to the fruity filling that's perfect for a cool morning at the end of September.
They keep well, so you can make a big batch in advance, and stick them in the oven for a few minutes to warm in the morning.
And as turnovers are incredibly portable, they're great for eating on the go. These will really brighten a long commute!
Blackberry and cherry is a slightly unexpected flavor combination, but one that works amazingly well.
And once you've made these easy blackberry and cherry turnovers, you'll start combining these two fruits in all your favorite desserts.
This recipe keeps the flavor additions simple, with cinnamon, vanilla, and brown sugar used to enhance the taste of blackberries and cherries.
But try experimenting with spices to really take your turnovers to the next level.
A touch of lemon is the perfect addition to the classic blackberry turnover, bringing a touch of sharpness to cut through the sweet fruit flavors.
Using lemon juice, honey, and coconut sugar, this recipe has a subtle sweetness combined with the tang of lemon.
But let's talk about the glaze. Made with just three ingredients – powdered sugar, salted butter, and lemon extract – it's sweet, sharp, and decadent.
Try and avoid eating it all with a spoon, so some of the glaze makes it to the turnovers!
Blackberry turnovers topped with a dollop of whipped cream is a traditional combination, and a good one.
The only problem with this is that it's very hard to eat on the go!
Although turnovers are perfectly sized for packing in your lunchbox, whipped cream doesn't travel well.
This recipe elegantly navigates that problem by putting the cream inside the turnover.
Once you've made your turnovers, give them a chance to cool, and pipe full of whipped cream! It's like a flaky take on the donut!
Fresh and vibrantly flavored, these blueberry and blackberry turnovers are best enjoyed in the sunshine.
The filling combines blueberries and blackberries with ginger and lime juice, for an unusual zing and zest.
It might not be your classic blackberry turnover, but those with an adventurous palate should give this recipe a go.
This recipe really is all about the filling, so focus on that, and use store bought pastry.
Cheese and fruit are an obvious combination on a charcuterie board, but perhaps not what you expect to find in a turnover.
However, if you're looking for an excellent picnic treat, or something to dazzle at your next potluck, then give these fruit and cheese pastries a try!
With a sprinkle of sugar and the sharpness of white cheese, blackberry cheese turnovers combine savory and sweet in a hand-sized treat. Use the freshest blackberries, for a big burst of juice.
If you're lucky enough to live in a place where wild blackberries grow, then it's time to get picking!
Blackberries are at their best at the end of summer and the start of fall, when several months in the sun have turned them plump and juicy.
Head out with some empty Tupperware, and watch out for thorns as you forage for the fruit.
Once you get the blackberries home, give them a soak, and leave to dry. Then, transform your pickings into a delicious turnover.
Really, is there anything you can't do with an air fryer? From crisping up chicken wings to reheating pizza to, yes, making delicious desserts, the air fryer can basically do it all.
And if you love to make the most of this exceptional kitchen gadget, then you have to check out this recipe for air fryer blackberry turnovers.
Cooked in the air fryer, these turnovers get a super crispy outer shell, while the fruity inside remains gooey and sticky.
Using sheet puff pastry and blackberry pie filling, it takes just 20 minutes to make these turnovers. An excellent breakfast choice!
Ricotta is a creamy white cheese with a delicate flavor that is often used in dessert cooking.
In this turnover recipe, the ricotta cheese is combined with honey, vanilla, and lemons, and spooned into the pastry with an apple and blackberry filling.
It's an elegant flavor combination that brings a creamy richness to the classic turnover.
Enjoy as an afternoon snack with a hot drink, or prepare in advance and heat up for breakfast.
The filling of this blackberry and cream cheese turnover is super easy to make.
Blackberries are mixed with sugar and left to sit, which softens the fruit and draws out the juice.
As the blackberry mixture sits, combine cream cheese with sweetener, egg, and vanilla extract.
While cooking, the blackberries will turn into jammy and juicy goodness, while the cheese and egg becomes creamy and fluffy. Finish with a simple and sweet glaze.
With the light cream cheese filling already packed inside the pastry, these turnovers are excellent enjoyed on their own.
You'll love them warm from the oven, but leave them to cool for a delicious lunch snack on the go.
Blackberry and peach turnovers taste just like summer.
With a pinch of nutmeg and a dash of almond extract, they have a subtle yet complex flavor that will remind you of summer days spent in the sunshine.
The filling is incredibly easy to make, and you can use store bought puff pastry to turn this into a very quick recipe.
But if you're looking to impress, try using your own rough puff pastry.
Peaches and blackberries come into season at roughly the same time — the end of summer. Make a batch of these turnovers for a picnic in the sunshine.
Final Thoughts
Blackberry turnovers can be kept simple with frozen blackberries and store bought puff pastry, or dressed up with the addition of cheese or spices.
However you make them, they're an excellent sweet treat for a picnic, breakfast, or a lunchtime snack.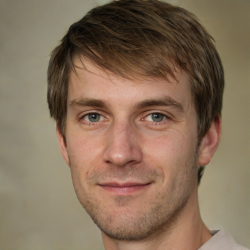 Latest posts by Mark Williams
(see all)