Chicken turnovers are a heart and wholesome food to enjoy.
You can eat them for lunch instead of a sandwich, for dinner along with a side salad or some vegetables, or take them on a picnic.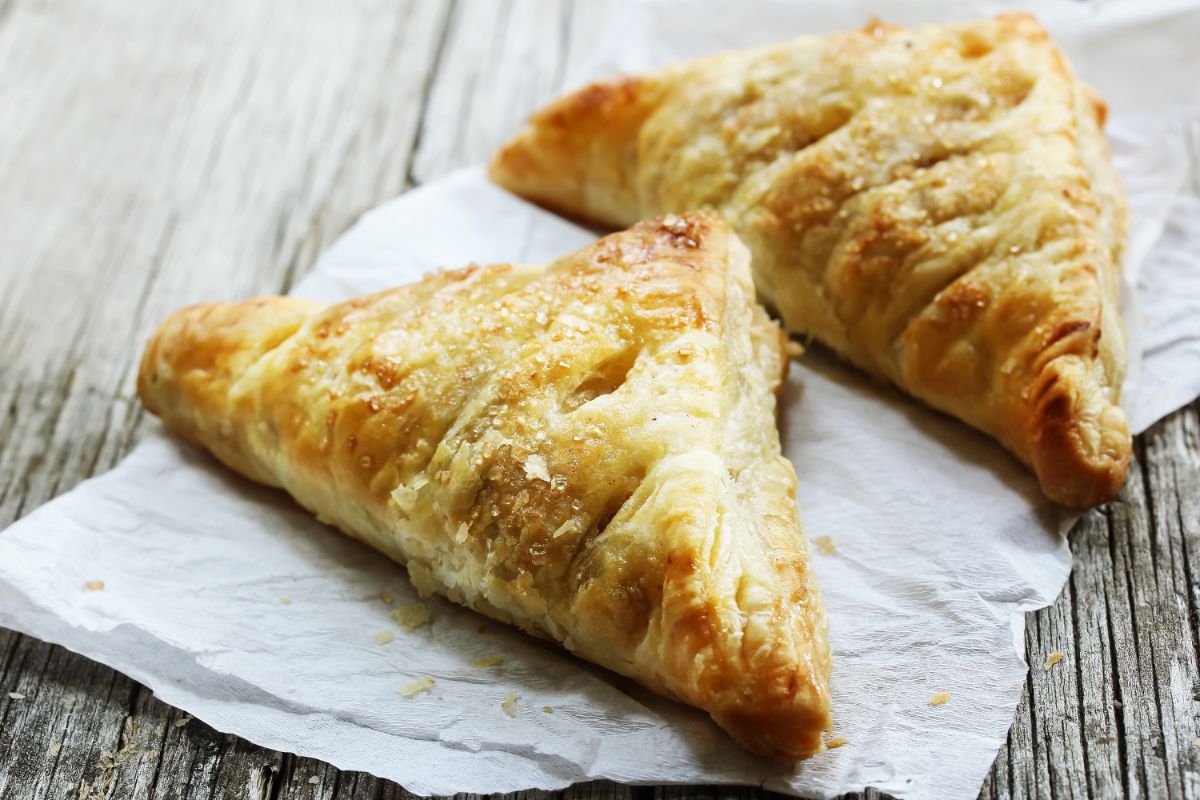 You can even include them as part of a party buffet table. You can use various flavors and ingredients along with the chicken and the pastry.
There are lots of recipes online for tasty chicken turnover, but which ones are the best?
We have put together this list of 15 of the most marvelous chicken turnover recipes for you to try.
Keep reading to find a recipe that you are sure to adore.
This classic recipe for chicken turnovers is a great way to use up leftover chicken from a Sunday roast.
If you don't have any leftover chicken you can cook up some chicken breast, thigh or whatever other chicken you have.
The filling is made up of chopped chicken celery, cheese and onion and is seasoned with salt and pepper.
This filling is spooned into crescent dough and then baked – such a simple recipe but is is very delicious.
If you want to make chicken turnovers to serve at a party then this recipe is ideal.
These mini chicken turnovers are easy to pick up and eat with your fingers, and finger food is perfect for a buffet.
You can make them ahead of time and freeze or refrigerate them ready to cook when your guests arrive, giving you more time to spend entertaining and less time in the kitchen.
The cream cheese makes the filling rich and tasty and the paprika flavoring brings out the flavor of the filling.
You could serve these mini chicken turnovers with a tomato dip.
If you are looking for a chicken turnover that is packed with savory flavor then you need to try this recipe.
The chicken and bacon is cooked in garlic, and then added to your cheese sauce that you make from scratch (don't worry, it's really easy).
The filling is placed in the center of your pastry squares. Bring the corners into the middle and crimp the pastry shut then use an egg wash before baking.
You can stud the pastry with some fresh herbs during baking and brush them with garlic butter once cooked if you want to add even more flavor.
Empanadas de pollo are the Latin American version of chicken turnovers.
The chicken filling includes minced onion, fresh parsley, hot paprika, pimento stuffed olives, plenty of garlic, and condensed chicken soup for creaminess.
The filling is added to the pastry which is then folded into a triangle shape.
You can deep fry them empanadas if you want to, but baking them in the oven is healthier and easier.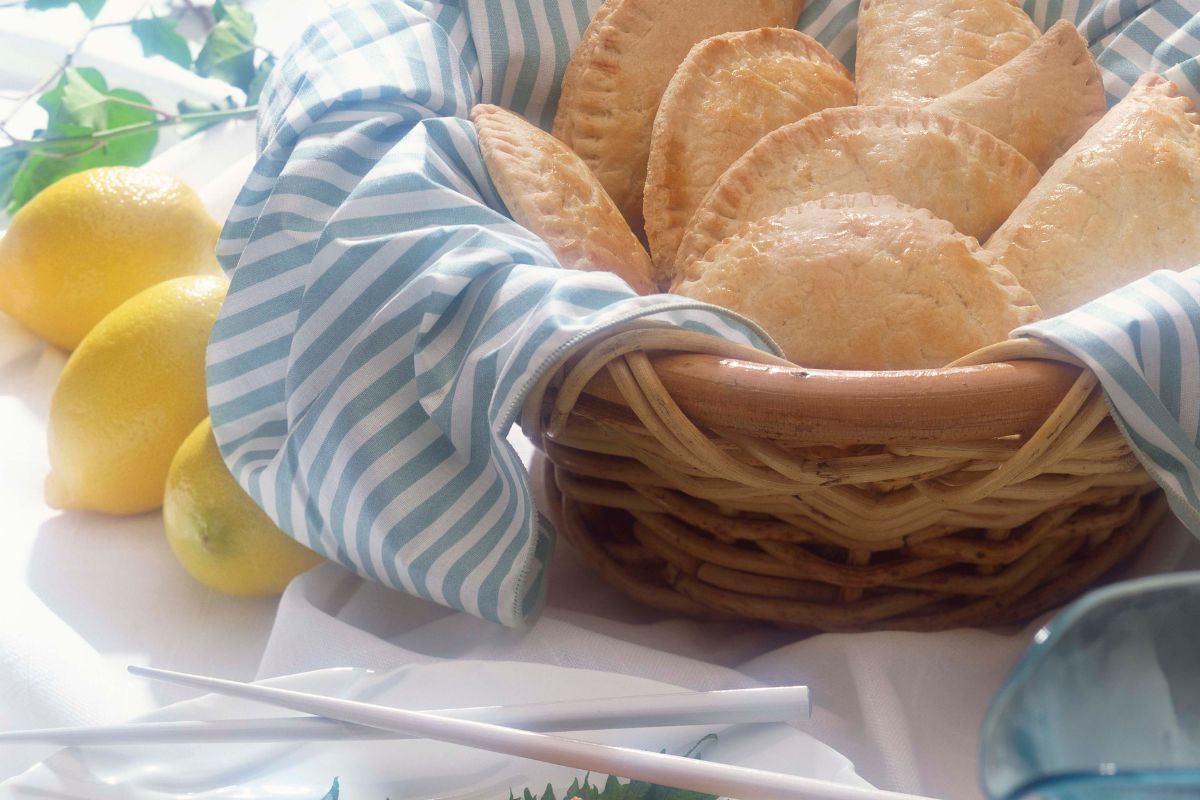 Chicken and sweetcorn is a classic combination that is often used in soups.
The sweetness of the corn contrasts with the savory chicken and the creamy sauce ties the two flavors together perfectly.
Chicken broth is used in the sauce to give it an even deeper flavor, and the filling is seasoned with oregano, paprika, onion powder, salt and pepper.
This recipe uses cheddar cheese but you can use whatever cheese you fancy.
If you want a chicken turnover recipe with a simple but satisfying filling then give this a try.
The filling is made with succulent chicken, chopped onion, cream cheese, butter, thyme leaves, chicken broth and seasoned with salt and pepper.
The result is a savory, creamy, herby mixture that is absolutely delicious.
The pastry is flavored with paprika to give these turnovers an exciting twist.
The creamy sauce that envelopes the chicken in this recipe is made from condensed cream of chicken soup, cream cheese, onion, garlic powder, melted butter and salt and pepper.
These ingredients come together to make a rich and flavorful filling that is baked inside crescent rolls.
You can even serve the turnovers with a drizzle of extra soup if you want to.
Chicken pot pie is quite an easy weeknight dinner to make, but these chicken pot pie turnovers are even easier.
It only takes 15 minutes of preparation and 30 minutes of cooking time.
You can tuck into these turnovers on the go or serve them with vegetables or salad for a sit-down meal.
They are filled with juicy chicken, plenty of vegetables, and a creamy filling made with chicken broth, butter and heavy whipping cream. The Pillsbury pie crusts are perfectly buttery and crisp.
These curried chicken turnovers make an exciting change to creamy chicken turnovers.
The puff pastry shaped into triangles is reminiscent of an Indian Samosa.
You can freeze them baked or unbaked, so be sure to make a big batch and keep them on hand for a day when you don't have time to cook.
The chicken, pea and onion filling is flavored with curry powder, cumin, garlic and fresh ginger for an aromatic and spiced taste.
You can serve these turnovers with a cucumber dipping sauce as a delightful starter.
These Moroccan chicken turnovers are so delicious. You can use up your leftover roasted chicken to make this recipe – a mix of breast meat and leg meat works really well.
The meat is seasoned with cinnamon, cumin, coriander, chili powder, and tomato paste for an authentic moroccan flavor.
The recipe also includes instructions on how to make your own tahini paste which you can serve with your chicken turnovers.
It is really easy – all you need to do is add the ingredients to a food processor and blitz them together.
This recipe is kosher friendly and is really tasty. The onion is grated into the filling, making sure that the savory flavor is spread evenly throughout each turnover.
Ground chicken is used instead of chicken breast, so the filling is much softer and smoother.
The chicken and onion is flavored with plenty of garlic powder and salt and pepper for a simple yet yummy turnover.
If you love cheese then you will be impressed with this recipe for chicken and gruyere turnovers.
They taste like fancy, upmarket turnovers but they are really easy to make.
Shredded rotisserie chicken is added to mushrooms and shredded gruyere cheese.
The fillings are coated in a delicious sauce of garlic, sherry, butter, and heavy whipping cream.
This creamy, cheesy filling is then baked inside flaky puff pastry for a perfect savory treat.
This recipe uses frozen puff pastry sheets and leftover chicken for a quick and easy meal.
Just because it is convenient to cook doesn't mean it isn't packed with flavor.
The chicken is mixed with rosemary, thyme, garlic, onion, parmesan cheese and monterey jack cheese to create wonderfully herby and creamy flavor.
The spinach adds healthy nutrients and the peppered gravy mix ensures that the turnover has a savory taste, and you also get extra gravy to serve on the side of your turnovers.
If you fancy something a little different to the classic chicken turnover, you could try these BBQ chicken pizza turnovers.
Add a dollop of BBQ sauce to your pastry sheets, then layer them up with cheese, shredded chicken, diced onion and fresh coriander.
Fold the corners of the pastry square into the center to seal in the filling and crimp the pastry together.
Brush with an egg wash and they are ready to be baked. The cheese will melt and become irresistibly gooey, and all of the flavors will mingle together to create the perfect mouthful.
If you are on a keto diet you can still enjoy the delicious flavors and textures of chicken turnovers with this recipe.
The keto crust is made with almond flour, xanthan gum, baking powder, egg, and mozzarella cheese.
It creates the perfect texture that is similar to a classic pie crust.
The filling is made with chicken garlic, mushrooms, onion, and fresh parsley and thyme.
Coconut flour thickens the sauce that is made with chicken broth and cream cheese.
These turnovers are healthy and nutritious and are the perfect snack for anyone on a keto diet.
Summary
Whether you fancy a classic creamy chicken turnover, a spicy curry chicken turnover, or a BBQ pizza style chicken turnover, you will find something you like on this list of recipes.
You can customize these recipes to suit your preferences by adding vegetables, chili or cheese and switching out the plain flour for gluten free flour. We have even included a keto friendly recipe.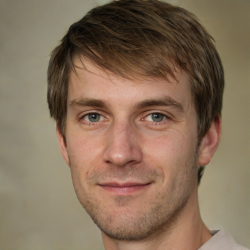 Latest posts by Mark Williams
(see all)