There is nothing more deliciously satisfying than a cream cheese turnover, whether it is a sweet or savory one.
Not only is this an incredibly tasty dish, but it is also a versatile one that can be paired up with a wide range of ingredients to create all kinds of different tastes.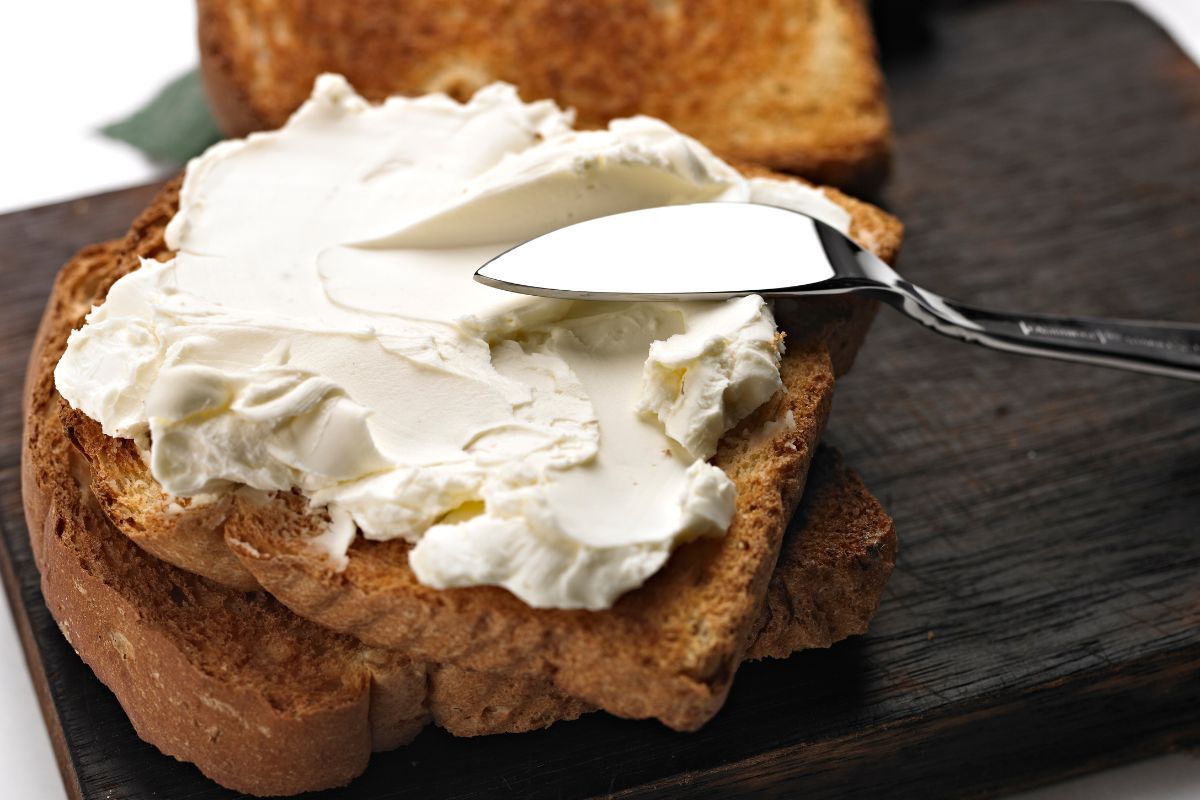 With this in mind, we are going to be looking at fifteen different cream cheese turnover recipes- all of which have different kinds of fillings alongside that cream cheese- that you can easily make for yourself at home. Let's get started.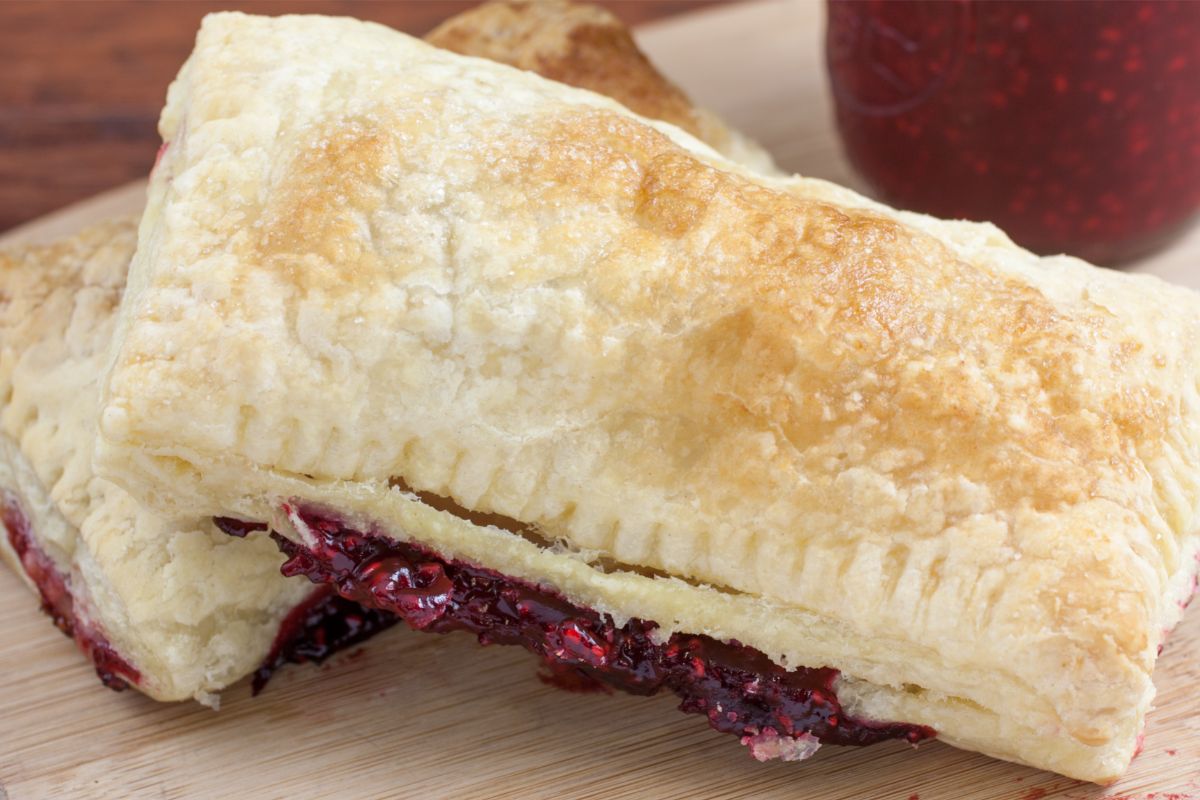 Raspberries are a fruit that combines brilliantly with cream cheese, thanks to the tanginess of the raspberries with the smooth, creaminess of the cheese.
When these two ingredients come together in a flaky pastry turnover, the result is a delicious and moreish dessert.
For the pastry, you will need all-purpose flour, water, butter and light sour cream. The raspberry and cream cheese filling will need sugar, eggs, almond extract, raspberry preserve and that all important cream cheese.
Top off the turnovers with a sugar and butter mixture and create a glaze with almond extract, powdered sugar and milk to coat the pastry with.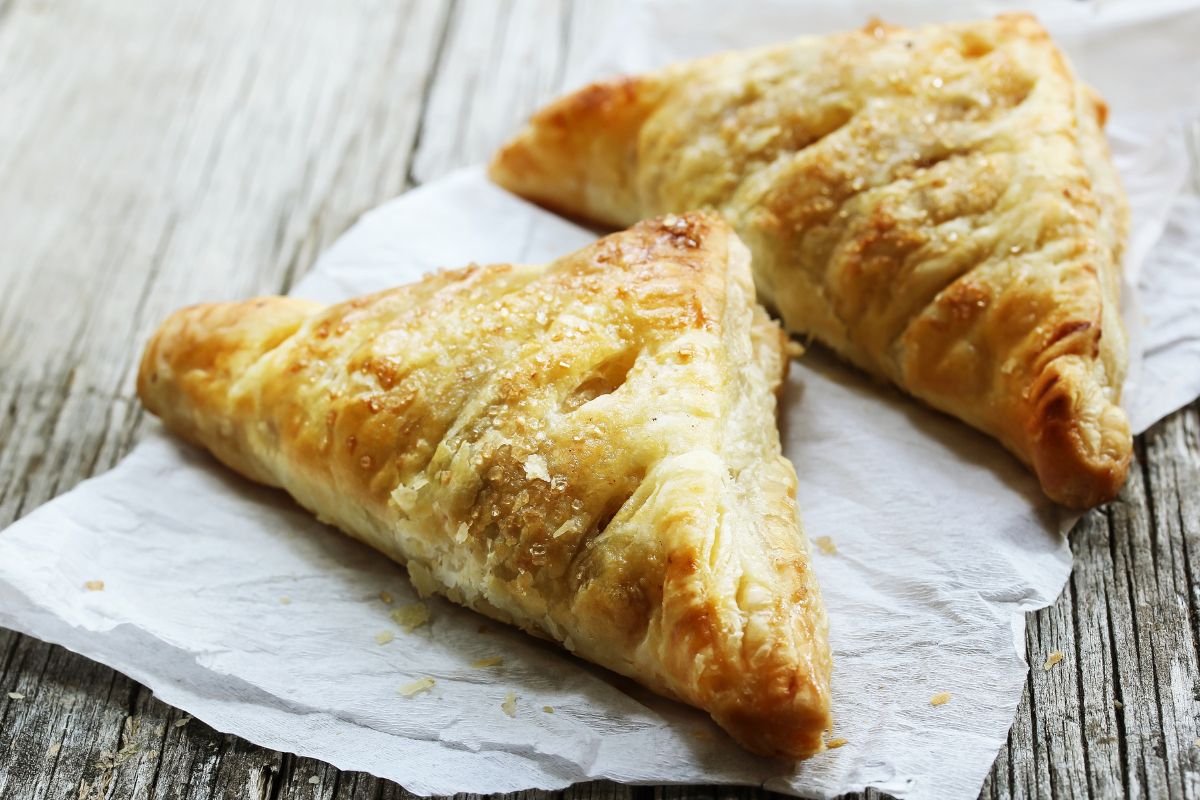 If chocolate and hazelnuts are more your thing, then these Nutella cream cheese turnovers will be right up your street!
The rich and velvety taste and texture of the Nutella spread is the perfect accompaniment to the crispy pastry, making for a dessert that will please kids and adults alike.
You'll need some puff pastry for this dessert as well as cream cheese and Nutella for the filling, water and egg for the egg wash and either chocolate sauce or melted Nutella alongside powdered sugar for the garnish.
These bakery style turnovers are sure to be a hit, especially if you are a fan of the flavor combination of cherries, vanilla and cream cheese.
There are only three key ingredients needed for this recipe, those being puff pastry, cherry jam or cherry preserves and cream cheese.
Some other ingredients that you will need include confectioners sugar, milk or cream, turbinado sugar, eggs and vanilla extract.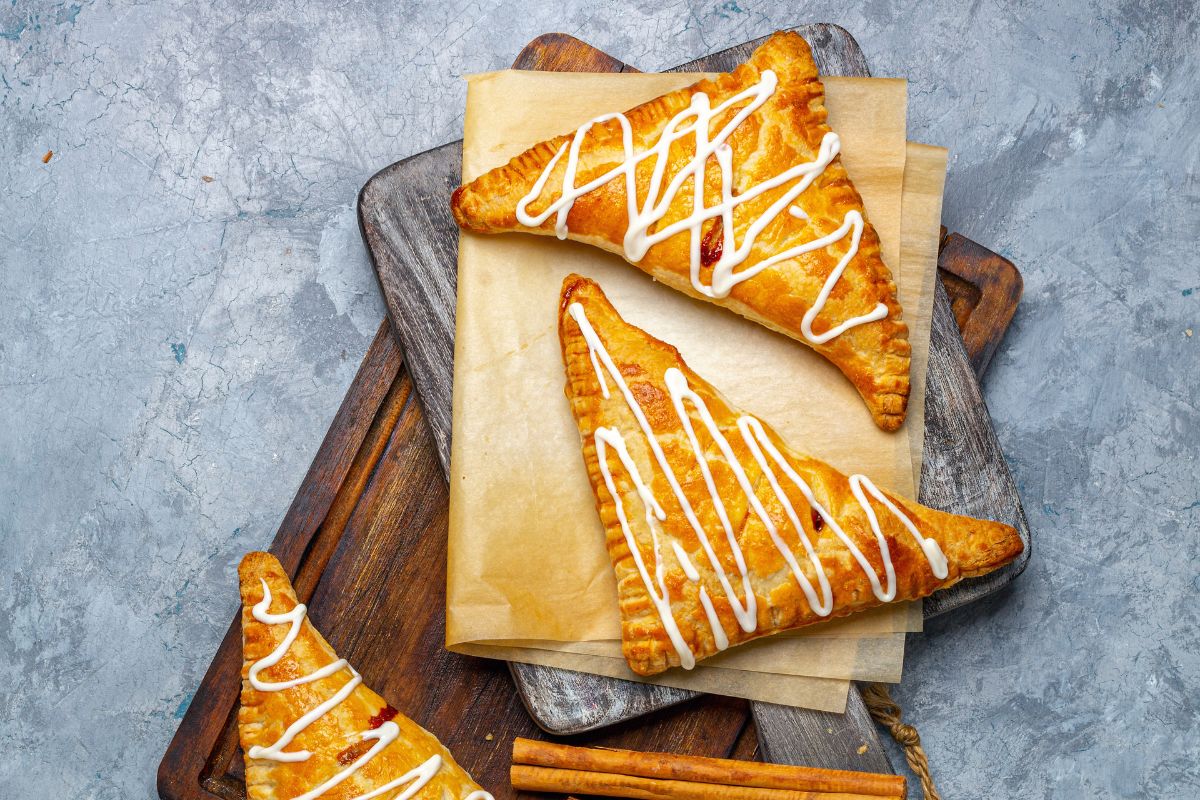 Apples are another fruit that work particularly well with cream cheese and when it comes to this apple cream cheese turnover recipe, the flavors of the tender and tart apples with the smooth, rich cream cheese come together to create an explosion of tastes. 
For this recipe, you will need three cored, chopped and peeled apples along with softened cream cheese, butter, eggs, milk, powdered sugar, all-purpose flour, puff pastry and brown sugar.
To make the turnovers complete, you can spread some powdered sugar icing over the top to up the sweetness factor.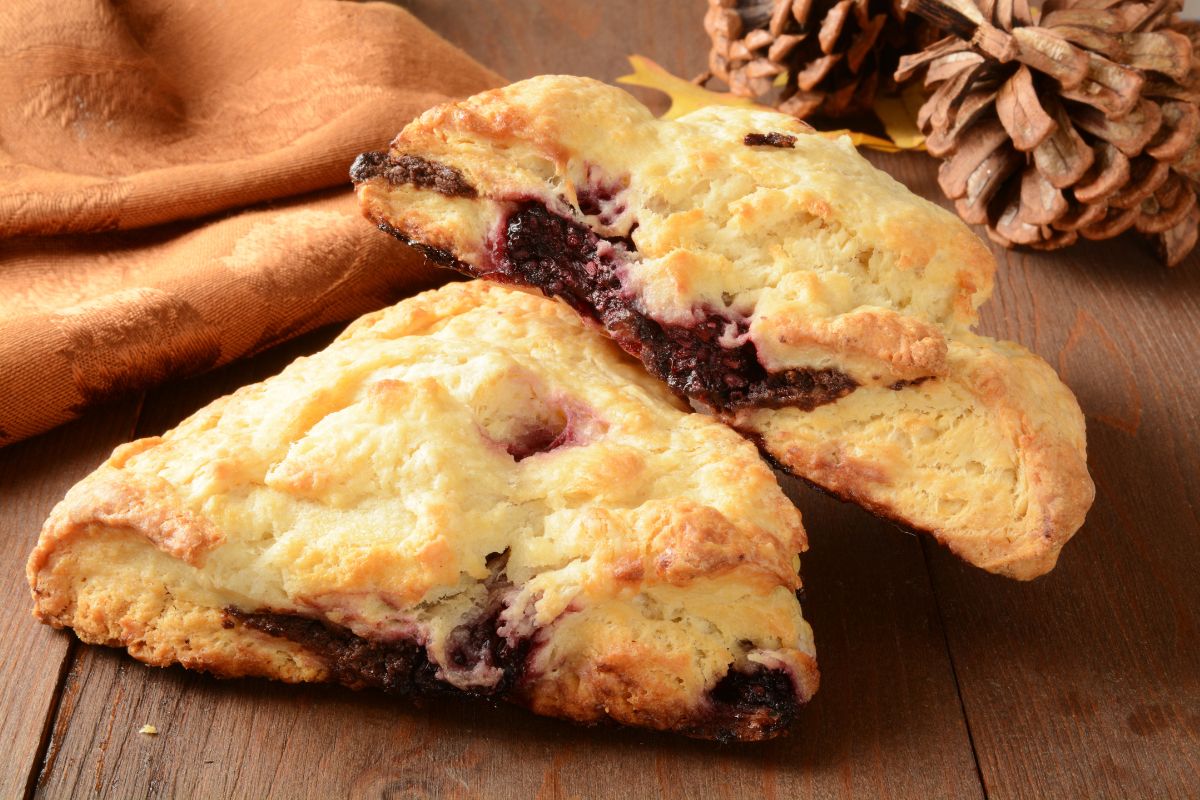 Huckleberries are an underrated fruit that also works well as a turnover, thanks to the tartness of the berries complementing the richness of the cream cheese.
Whether it is as a breakfast option or as a dessert, there is a lot to love about these huckleberry cream cheese turnovers.
If you want to make the puff pastry for yourself from scratch, you will need some water with butter, all-purpose flour and salt.
The huckleberry filling requires either frozen or fresh huckleberries with corn starch, powdered sugar, softened cream cheese, granulated sugar, and pure vanilla extract.
Finish off the turnovers with some icing, which you can make with some half-and-half, pure vanilla extract, powdered sugar and egg whites.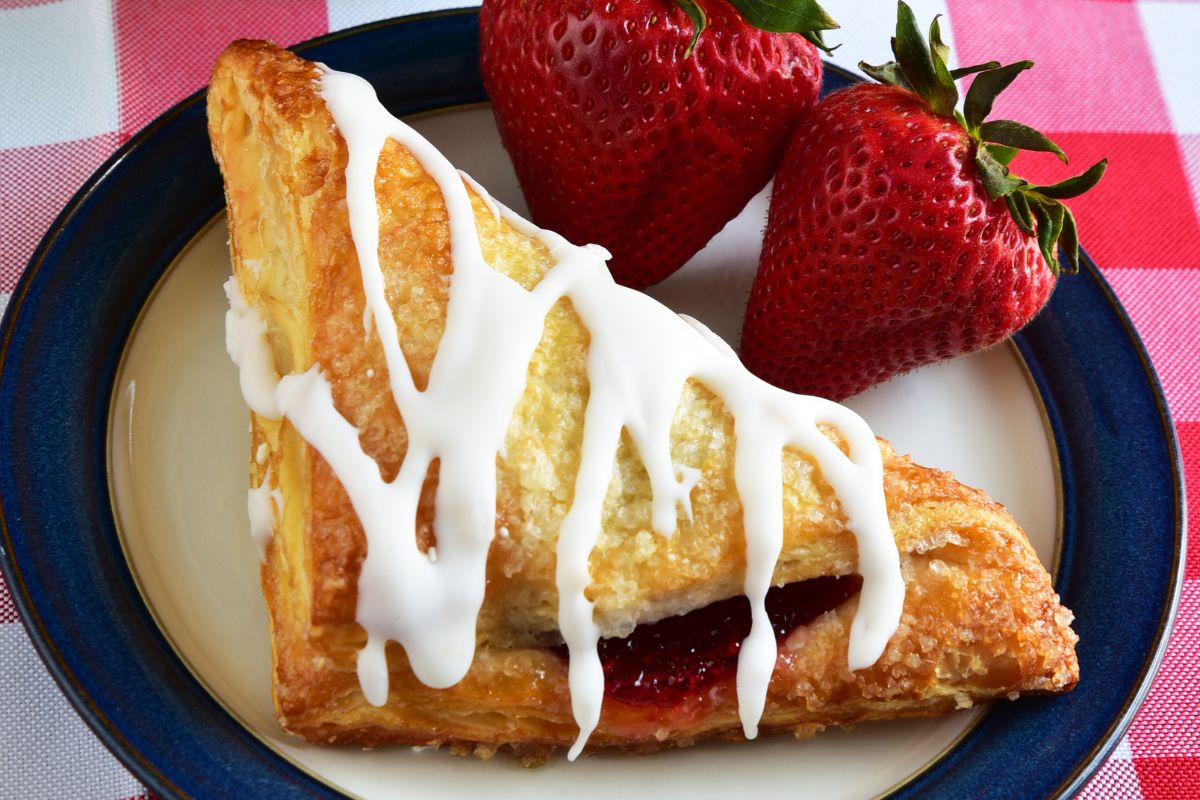 Quick and easy to make, these puff pastry turnovers stuffed with juicy strawberries and cream cheese are sure to make for the perfect dessert or breakfast.
Much like the apples, huckleberries and raspberries that we mentioned in previous recipes, strawberries are another fruit that blends excellently with cream cheese.
Frozen puff pastry is a great way to cut back on time for this recipe. The other ingredients that you will need to include the obvious fresh strawberries and cream cheese along with milk, granulated sugar, egg whites, powdered sugar and cornstarch.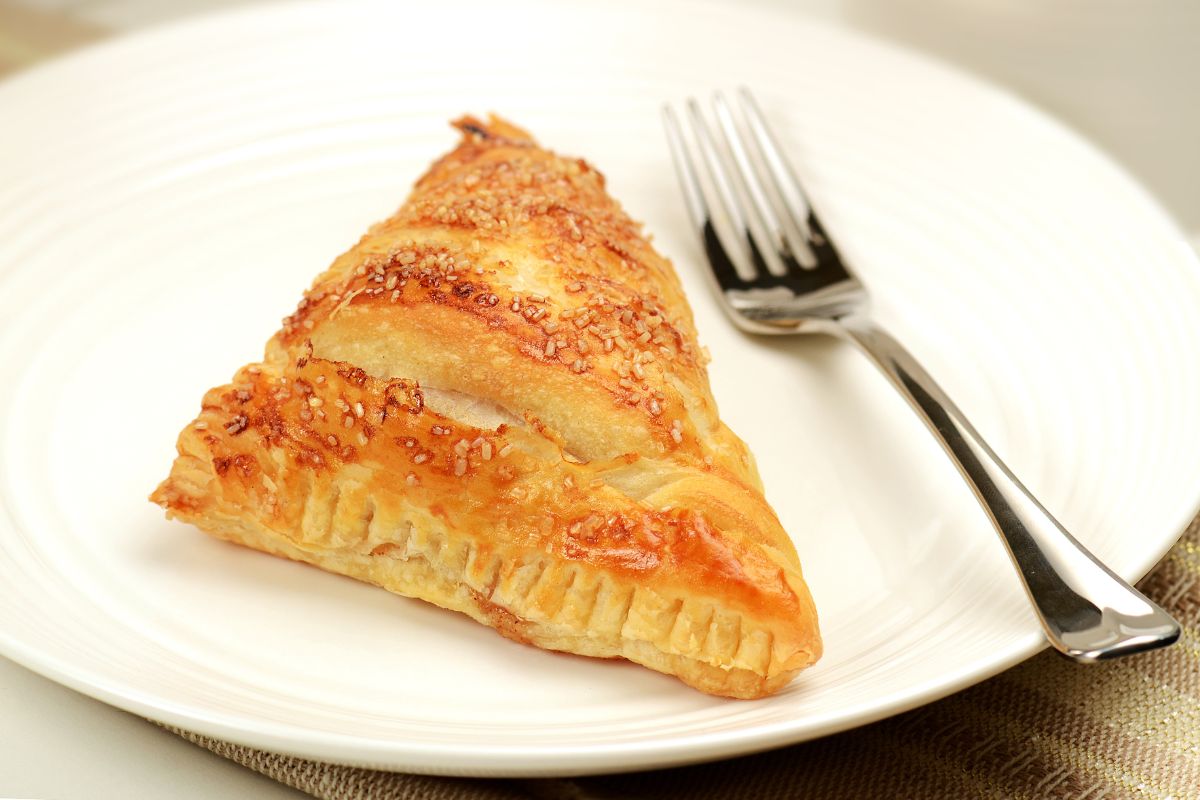 If it is a slightly more tropical taste that you want to go for with your cream cheese turnover, consider this delicious guava take on the recipe.
The guava is another fruit that is somewhat underrated- much like the huckleberry-, as it isn't used as commonly as its more popular fruit counterparts, like strawberries and blueberries.
The sweet taste of the guava- which is said to be something of a cross between pears and strawberries- works well with both cream cheese and pastry, creating a delectable dessert.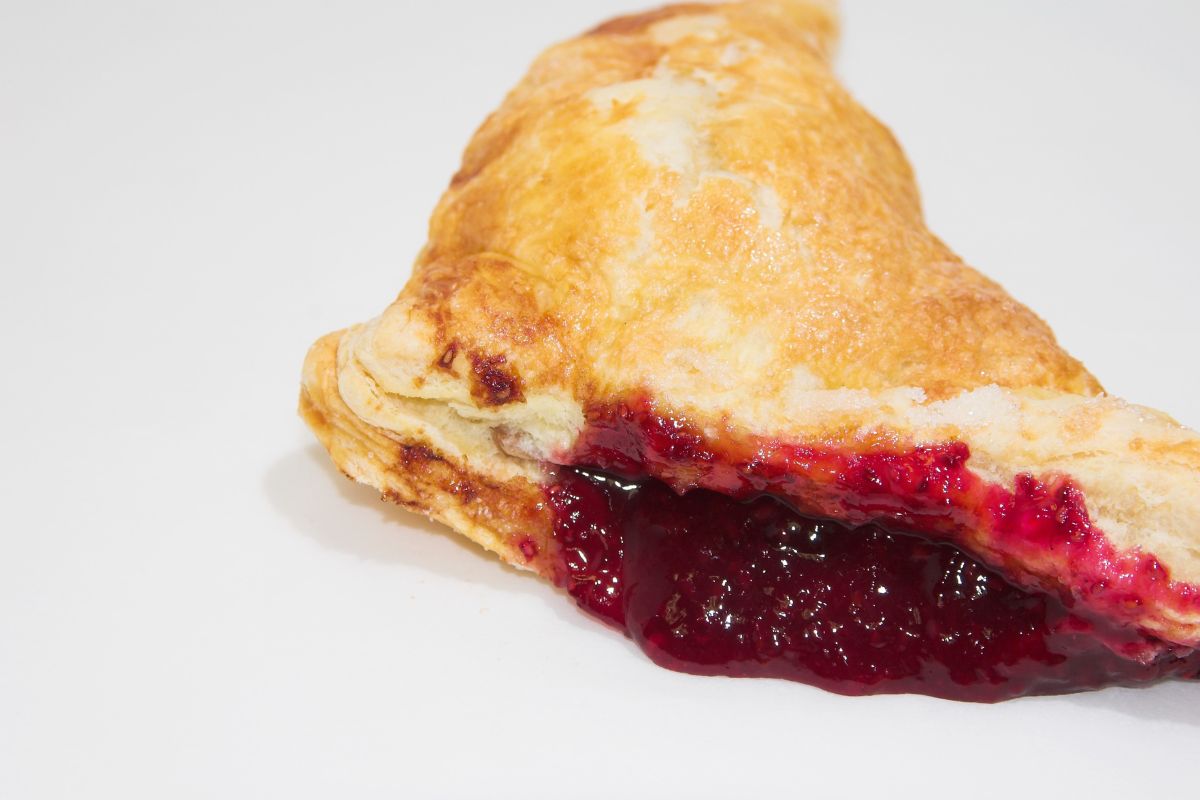 Can't decide on which berry you want to use for your cream cheese turnover? Then why not opt for a few different berries? That is exactly what you will get with this particular recipe!
This recipe combines raspberry, strawberry and blueberry preserves to create a fruity filling that is made creamy and rich when they combine with the cream cheese.
Along with those aforementioned fruit preserves, you'll also need some puff pastry for your turnover as well as some sugar, eggs, flour and- of course- a block of cream cheese.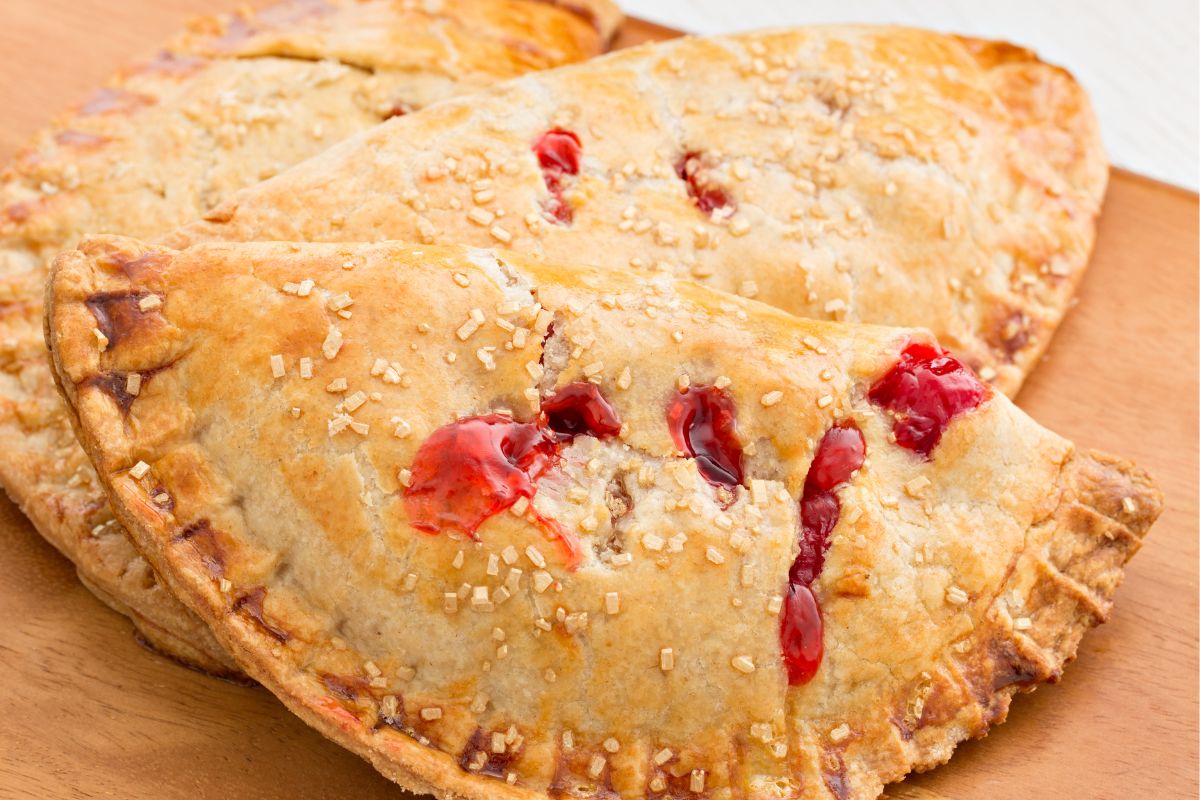 This is a great recipe to cook up for kids thanks to the sweetness of your chosen fruit preserves- be it blueberry, strawberry, pineapple or whatever you or your kids pick- along with the flaky, buttery pastry and the tasty cream cheese!
As well as being a recipe that is suitable for kids, it is also one that would make for an excellent way to introduce kids to cooking thanks to how easy they are to make.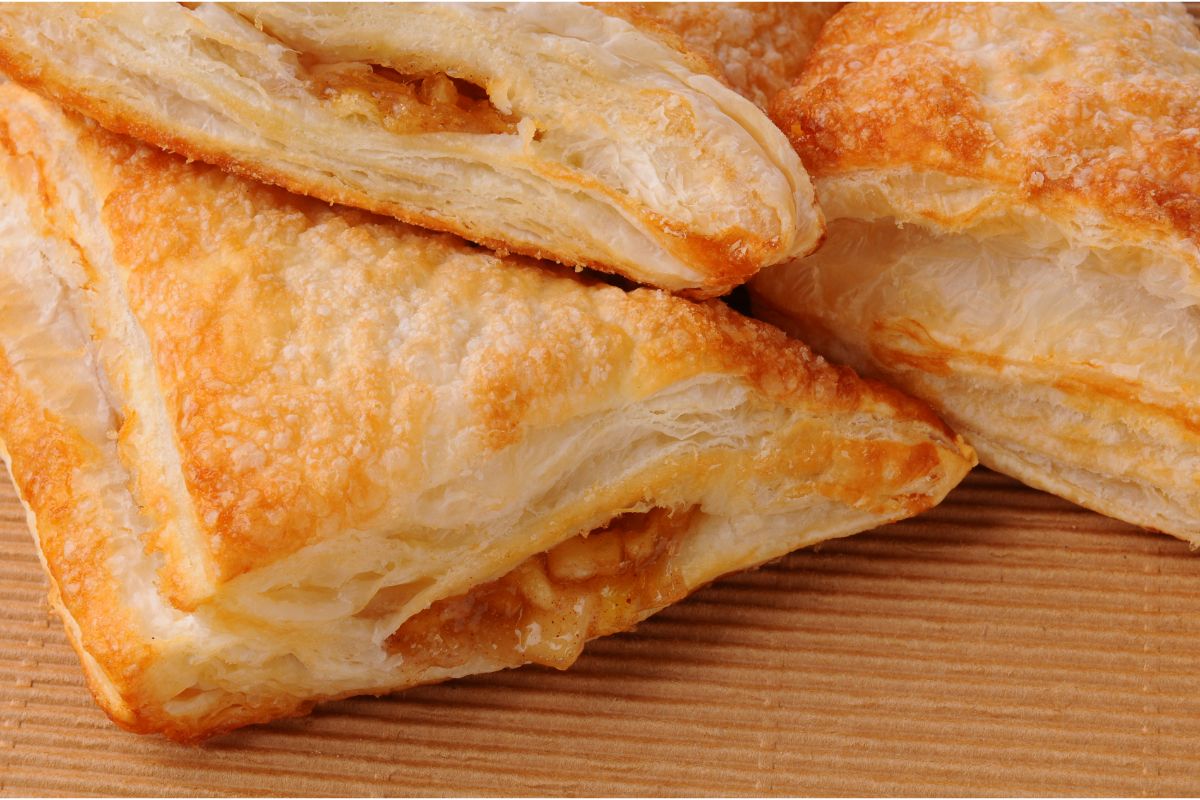 Using caramelized apples in place of regular apples makes all the difference with this particular recipe, adding an extra dose of sweetness.
If you enjoy the taste of apples and cream cheese, but aren't as keen on the tartness of regular apples, then this is the recipe for you.
This turnover recipe takes the traditional dessert that is peaches and cream and changes it up with the addition of cream cheese and pastry, creating a juicy and well-balanced dish.
The ingredients to make these turnovers include egg whites, granulated sugar, cream cheese, peach preserves and puff pastry.
Blueberries and cream cheese are a match made in heaven, and throwing some puff pastry into the mix only increases the deliciousness.
These turnovers are not only super yummy, they are also visually pleasing too thanks to the violet coloring of the filling (courtesy of those blueberries!).
Along with that aforementioned pastry, cream cheese and your blueberries, you will also need some powdered sugar, eggs, and vanilla extract.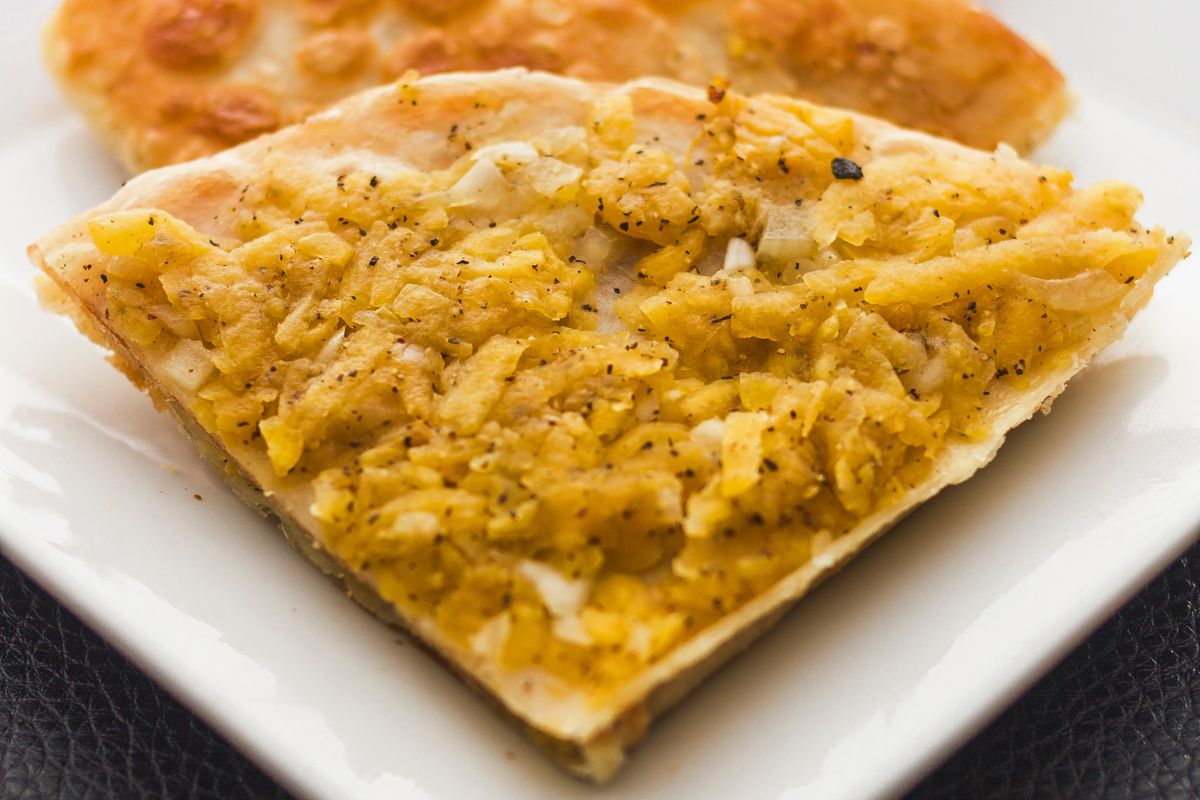 Fancy a cream cheese turnover that is well suited for the fall season or for around Halloween time? Then these pumpkin cream cheese turnovers are the perfect option!
Use this recipe to create some fun Halloween desserts or breakfasts, whether you make them alone or with your family!
The ingredients that you will need to make these pumpkin cheese turnovers include pumpkin purée, pumpkin spice, eggs, softened cream cheese, water, ground cinnamon, brown sugar, powdered sugar and that flaky puff pastry.
Add some coarse sea salt or some caramel syrup to up the saltiness or the sweetness factors!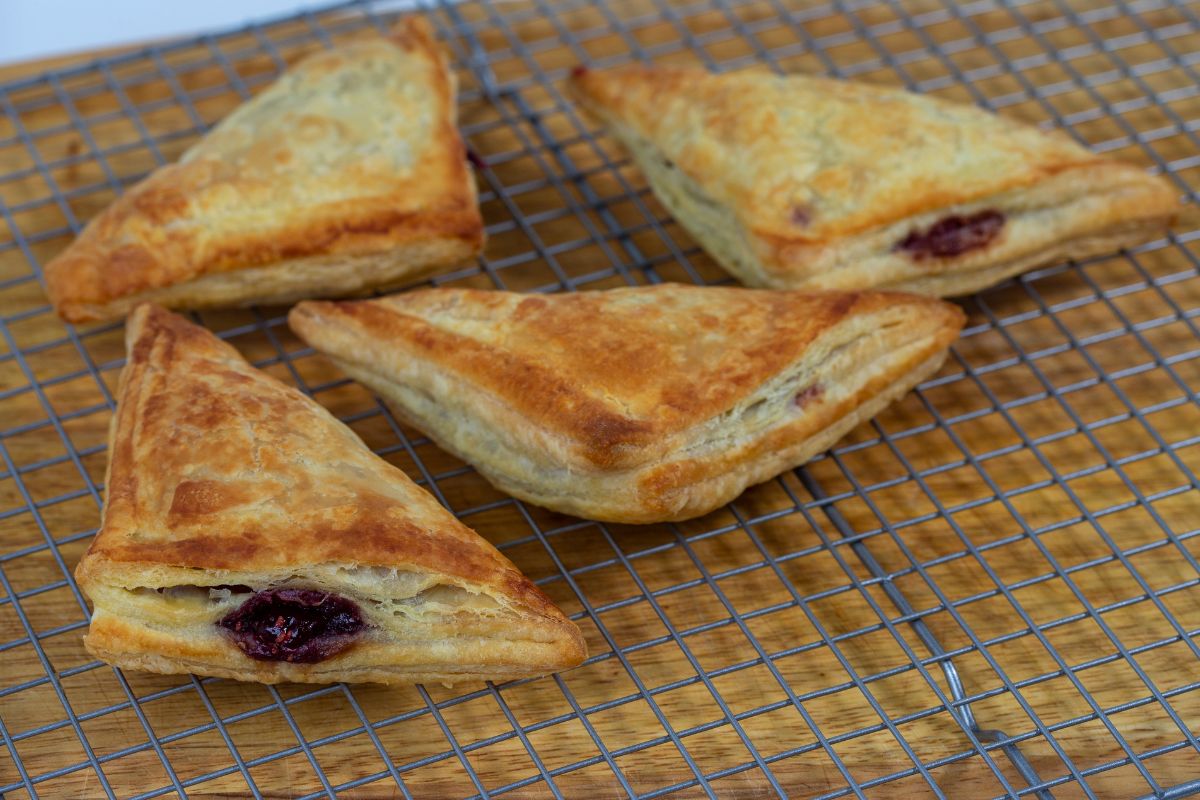 Lemon and berries are another pair of ingredients that can come together in baking to create some beautiful contrasting flavors, and those flavors come out in full force in these berry and lemon cream cheese turnovers.
Adding cream cheese to the mix only adds to the richness of the flavors with these turnovers.
Last but not least, we have a slightly different cream cheese turnover: a savory option!
The combination of the nutty, earthy flavors of the pesto with the rich and velvety smooth texture and taste of the cream cheese creates a delectable savory pastry.
For the pesto and cream cheese filling, you'll need spinach, pine nuts, basil, garlic, olive oil, Parmesan cheese and- of course- cream cheese.
To make your own pastry, you'll need eggs, water, unsalted butter, salt and whole wheat flour for the dough.
Final Thoughts
So there you have fifteen different cream cheese turnover recipes that are sure to go down a treat in your home!
Although the vast majority of these recipes have been sweet, dessert turnovers, you can easily modify them to add in whatever filing suits you best.
No matter what your personal tastes might be, you are sure to find a recipe that you can enjoy or modify to fit your needs perfectly!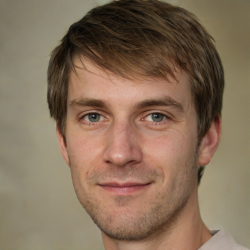 Latest posts by Mark Williams
(see all)