Pears are a versatile type of fruit that can be eaten on their own or used in cooking and baking. Much loved for their tangy to sweet flavor and sometimes spicy aroma, pears can be used to make some of the very best turnovers.
Turnovers are individual pastry pies made by folding a piece of pastry in half over a tasty filling. They can be made sweet and savory, and are regularly served at dinner parties, brunch, as a snack, or as a dessert.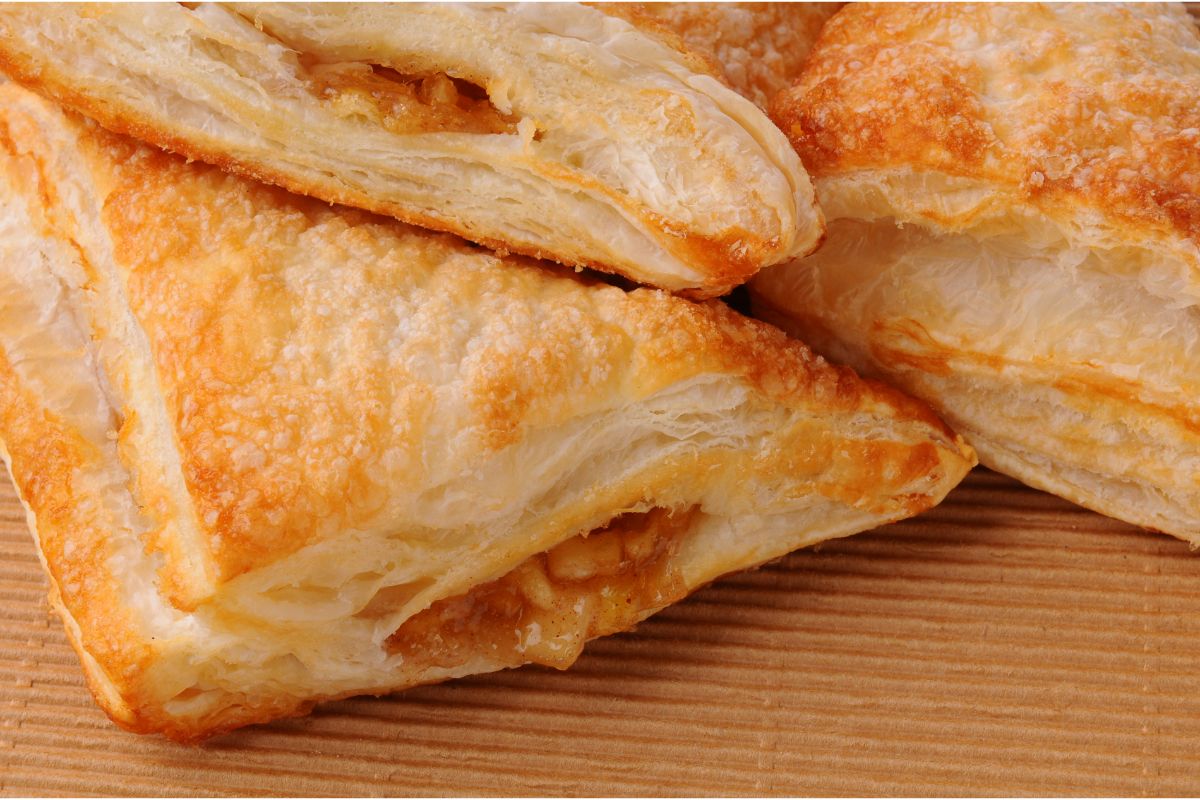 When it comes to pear turnovers, most people prefer to impress their guests with them at the end of a dinner party. Loaded with spectacular flavor, golden in color, and beautifully sweet, it's not hard to see why.
The fact you've landed here would suggest you want to make pear turnovers too. If so, you've come to the right place.
In today's post, we're going to show you 15 marvelous pear turnover recipes. Stick around if you want to learn more!
We'll start with a classic pear turnover recipe that will help you easily make pear turnovers in just over 30 minutes. If you've never made pear turnovers before, this is a great recipe to add to your repertoire.
You only need 11 basic ingredients to make the turnovers and an additional 3 ingredients to make the sugar glaze. What we love about this recipe is that it doesn't go overboard. Instead, it keeps things nice and simple.
After following the recipe, you'll be left with 8 golden, crisp, flaky turnovers that all contain a sweet pear and vanilla filling.
Here's another classic pear turnover recipe that will help you make an extremely tasty batch of sweet turnovers. This recipe takes 5 to 10 minutes longer than the first recipe but it doesn't need as many ingredients.
You only need 7 ingredients to make these turnovers. Those ingredients are pears, caramel sauce, nutmeg, cinnamon, egg, brown sugar, and puff pastry.
The addition of the cinnamon gives the turnovers a lovely hint of spice, while the caramel sauce adds an extra level of sweetness. You'll also appreciate just how flaky the pastry on these turnovers is.
If you want an extra sweet batch of pear turnovers, you should consider following this apple and pear turnover recipe from Caramel Tinted Life. Satisfying those sweet tooth cravings, this turnover recipe offers very autumnal vibes.
The cinnamon-spiced pear and apple filling tastes great, while the caramel sauce and sugar glaze take things up a notch. This recipe also comes with tips in regards to preventing a soggy pastry. If you're anything like us, this will be very useful.
Next up, we have the ultimate fruit turnover recipe that will make the most of any overripe pears you have left in the kitchen. Unlike the rest of the recipes you'll find on this list, the pear doesn't actually take center stage.
Instead, the sweeter, more tangy fruits like strawberries shine through. Ready in just 25 minutes, this turnover recipe is packed with vitamins and nutrients.
You could use any fruits you want to make this recipe, but the recipe does call for banana, pear, apple, and strawberry.
This pear and cranberry turnover recipe from Fork Knife Swoon is one of the most elegant pear turnover recipes we've ever tried.
The sweetness from the cranberry sauce seems to perfectly balance the tang the pear offers to create a wonderful sweet and sour turnover.
However, it's actually the appearance we love most about these turnovers. Coated with powdered sugar, the triangle-shaped turnovers are golden in color and delightfully crispy.
What makes the turnovers look more inviting though is the vibrant cranberry sauce that can be seen oozing out.
Without a doubt, your guests will come back for more.
Another recipe that helps balance out the tanginess of your pears is this honeyed pear turnover recipe. Quick and easy to make, your batch of pear turnovers will look amazing and taste even better.
Better still, you only need 7 ingredients and 30 minutes of spare time to make them.
Super sweet, flaky, and golden, every bite of one of these turnovers is filled with joy. The sugar and egg glaze work wonders when it comes to offering another texture too.
The next recipe on our list is this wonderful pear frangipane turnover recipe. This recipe is one we would never have thought of but it works so well.
For those that don't know, frangipane is a sweet custard that has an almond-like flavor. This nutty flavor goes beautifully with the sweet and tangy taste of the pear.
The filling is also a lot creamier with this recipe, giving you the chance to try something a little different.
Personally, we found the change of filling very refreshing and super delicious.
If you follow a vegan diet but still want to make a tasty batch of pear turnovers, give this vegan spiced pear turnover recipe from One Green Planet a try.
Just because this recipe is vegan-friendly doesn't mean we can't still expect the very best turnovers. Serving 12 people, this recipe uses organic flour, pastry, sugar, and vegan butter instead of any animal-based ingredients.
Despite these changes, the end result is still a flaky, sweet batch of turnovers loaded with comforting spicy flavors.
If time is of the essence and you simply want to make a tasty batch of pear turnovers quickly, the next recipe could be perfect for you.
Made from start to scratch in 20 minutes, this recipe shows you exactly how to make some pretty awesome turnovers in your air fryer.
Admittedly, the recipe actually calls for apple instead of pear, but you can use the exact same recipe and replace the apple with pear to make pear turnovers.
From experience, we would hold back on the lemon juice though as your pears will probably be tangy enough already.
While anyone can enjoy this recipe, it is primarily aimed at those that have to follow a gluten-free diet.
A top-tier treat, this recipe uses a creamy date paste and fresh pears to create a taste sensation. Much healthier than other recipes on this list, you can easily make the turnovers in under an hour.
That's pretty impressive when you consider that the recipe even shows you how to make your own date paste. For extra flavor in the filling, cinnamon and ginger are added. This gives the pastry a divine spiced flavor.
Packed with baked pears and a thick, sweet caramel sauce, this turnover recipe makes a great breakfast, snack, or brunch.
While the caramel and pear are arguably the stars of the show, the addition of rye flour in the pastry is a masterclass stroke. It's hard to explain just how much it offers the turnovers, but you'll understand as soon as you try them.
The rich, nutty, and almost warming flavor it provides is special. 
When it comes to making the best desserts, the combination of sweet fruits and chocolate is pretty hard to beat. That's why we had to include at least one chocolate and pear turnover recipe on this list.
The first of two chocolate turnovers on this list is an excellent vegan dark chocolate and pear recipe. One of the quickest and easiest desserts you'll ever make, the bitterness of the chocolate goes superbly with the sweet, tangy flavors of the pear.
Combined with a simple store-bought pastry and chocolate chips, you can't go wrong.
If you prefer sweeter chocolate, you'll enjoy this pear and chocolate turnover recipe from the Food Network more. The recipe still calls for bittersweet chocolate but it doesn't have to be as bitter as the dark chocolate in the recipe above.
Sweet and subtly sour, one of the best things about this recipe is that it shows you how to make your own soft, golden, and flaky puff pastry too. If you want to impress your friends and family, this is definitely the recipe for that.
The only downside is that the recipe does take a lot longer to make.
The penultimate recipe on our list uses vanilla, pear, and cardamom to fill your kitchen with a luxurious aroma of flavors. You'll find yourself getting more and more hungry as the turnovers bake.
Saving lots of time with a ready-made dough, these turnovers are decadent, golden, juicy, sweet, and impactful. The combination of sweet flavors and the golden shine produced by the egg and sugar glaze are incredible.
The final pear turnover recipe on our list might just be the best dinner party dessert we've ever seen.
Cooked in 20 minutes using 12 ingredients, these turnovers are filled with a pear, raspberry, and cream cheese filling. This helps produce a truly wonderful dessert that is creamy, sweet, and tangy.
All of this along with a golden crust and hazelnut topping is all you need to make something that tastes and looks outrageously good.
Final Thoughts
There you have, 15 marvelous pear turnover recipes that you will adore. In this post, we've shown you the very best recipes you can use to make a batch of yummy pear turnovers.
We've shown you outrageously unique recipes, recipes that you can make super quickly, and recipes that follow more traditional-style baking.
All you have to do now is decide which recipe you want to try out first. There's no doubt in our minds that the recipe you choose will help you make a delicious batch of pear turnovers.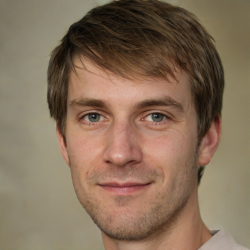 Latest posts by Mark Williams
(see all)