Using pineapple as turnover filling offers the perfect balance of sweet and savory. So if you're bored with traditional apple turnovers, we highly recommend that you try pineapple turnovers – they're perfect for breakfast, lunch, or dessert, or whenever you're craving something light and sweet!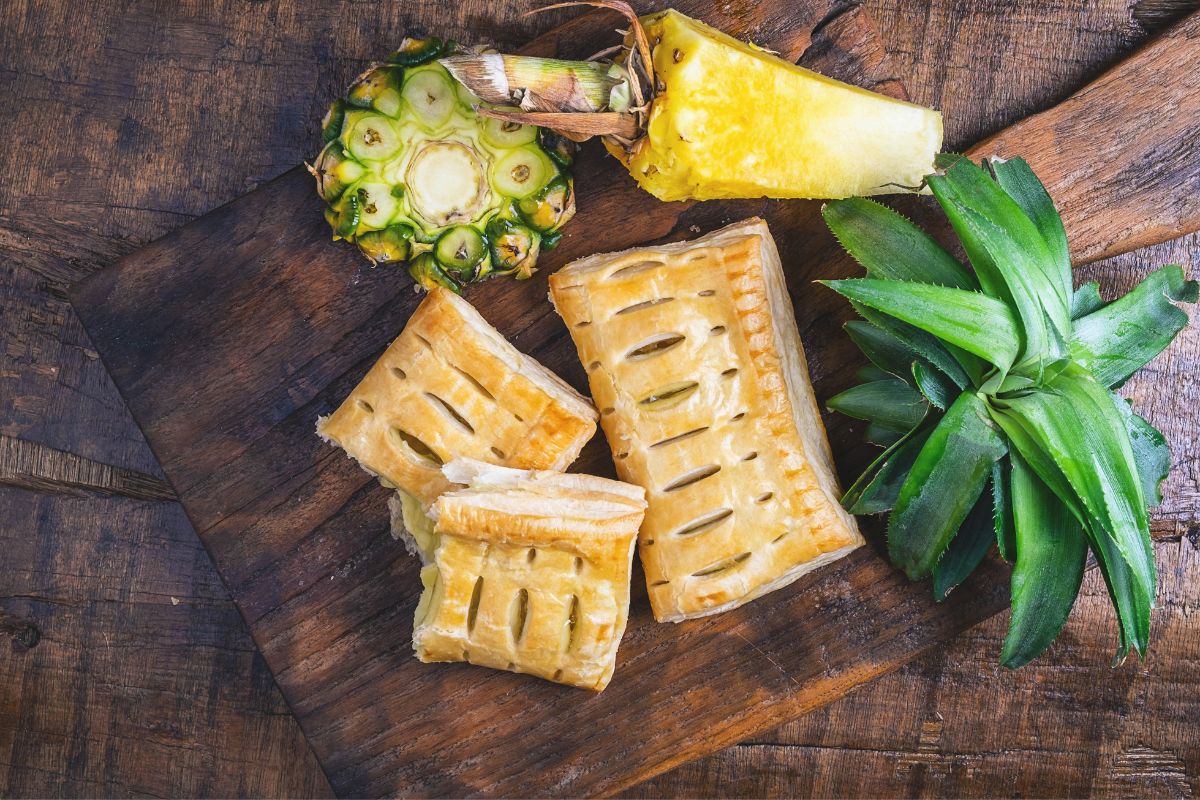 It should go without saying that pineapples are loaded with nutrients, too, which can boost your immunity and aid digestion – thanks to all the vitamins, minerals, and antioxidants in pineapples.
We love pineapple turnovers in summer, so we have rounded up 15 marvelous pineapple turnover recipes that you can bake and try today. These pineapple turnovers are quick and easy to make, and seriously taste just as good as they look!
All you need is flour, baking powder, butter, coconut cream, crushed pineapple, sugar, milk, cornstarch, and pineapple juice for the filling. 
So it's nice and simple to make. After all, it only requires ten straightforward steps as a bonus!
This recipe makes six servings in total, so we fully understand if you decide to eat them all yourself (yep, they're that good).
These pineapple turnovers aren't just delicious; they look amazing! If you plan on serving pineapple turnovers to a group of guests, we recommend this recipe for the fact that these pineapple turnovers are made to look just as good as they taste.
You'll need just an over an hour of free time to make these, using ingredients that include butter, sugar, eggs, baking powder, condensed milk, flour, pineapple juice, candies, and canned pineapple slices.
The candies go inside the slices for the finishing touch!
Banana and pineapple is a combo that's seriously underrated. And if you're yet to taste it, we suggest trying this recipe first.
It only takes four simple steps to make, so it's also ideal if you're strapped for time.
For the pastry, you'll need puff pastry, sugar, cinnamon, and one egg. For the compote, it's a matter of mixing pineapple, banana, apple, sugar, water, lemon juice, and dark rum.
Yep, these pineapple and banana turnovers include dark rum for a subtle kick!
For the sweet tooths out there, these pineapple turnovers boast caramel sauce for an extra sweet taste. The coconut is a welcome addition, serving to complement the caramel in a way that surprised us!
Prep time is 10 minutes and cooking time is 18 minutes, so these are ready to go in under half an hour. The recipe makes 8 servings, so it's also perfect for serving to a small group of guests (if you're feeling generous).
What makes this pineapple turnover recipe so easy is the fact that it only takes 25 minutes.
So if you're really craving pineapple turnovers all of a sudden, this pineapple turnover recipe involves 15 minutes of prep time and 10 minutes of cooking time.
Another bonus of this recipe is that each serving comes in at 76 calories each. It's perfect, as a result, if you're watching your calorie intake.
They're low in sugar and carbs, too, so these are pineapple turnovers that you can enjoy 100% guilt-free.
We love adding cream cheese to our turnovers, so here's your chance to taste the big difference it makes if you haven't tried it already!
The good thing is that adding cream cheese doesn't add extra time to the process, as this recipe is done in 25 minutes.
The main ingredients you'll need here are puff pastry, plain cream cheese, pineapple jam, one egg, and sugar.
It makes 8 pineapple turnovers in total, but you can adjust the serving amount with this recipe if you want to make more (they taste good, so you probably should).
Why limit yourself to just pineapple? This recipe gets mango and apple involved, too, making it perfect if you simply can't get enough fruit.
This is the perfect summer dessert or afternoon snack, for that reason, and it makes—wait for it—32 servings!
Needless to say, the ingredients list for this recipe is longer than the other pineapple turnover recipes on this list but, trust us, it's totally worth it.
These pineapple turnovers only take 1 hour to make, after all, so it's easier than you might think.
Pineapple turnovers that are caramelized? Yes, please! Caramelized pineapples are a popular treat for a reason, so this caramelized pineapple turnover recipe is one you should definitely try at some point.
The ingredients include chopped pineapples, sugar, cinnamon, salt, flour, custard powder, dried milk powder, butter, one egg, and cloves. It's ready in six nice and easy steps, and perfect if you have a sweet tooth!
It's hard to say no to anything creamy. And this creamy pineapple turnover recipe is proof of that.
For the crust, you'll need quark, salt, vanilla sugar, vegetable oil, milk, pastry flour, and baking powder; and for the filling, you'll need pineapple, egg, sugar, and vanilla powder.
It's the quark that makes these pineapple turnovers so creamy, made sweeter by the vanilla sugar and vanilla powder.
If you add lemon, you get a nice citrusy overtone with these pineapple turnovers, making them ideal for a summer breakfast!
There's a reason caramel is involved in many of these pineapple turnover recipes: the taste of them together is, well, nothing short of amazing.
The total time to make these is 28 minutes and you get 8 servings, which isn't bad considering the 10-minute prep time.
The main ingredients for these pineapple turnovers are frozen puff pastry, crushed pineapple in juice, coconut flakes, milk, and salted caramel sauce.
So, you don't need to make the caramel sauce with this recipe; simply drizzle it on afterwards!
Yet to try pineapple turnovers with pina colada whipped cream? Here's your chance. Sure, you can use regular whipped cream, but we definitely recommend trying these pineapple turnovers with pina colada whip cream!
This pineapple turnover recipe requires 30 minutes prep time and 40 minutes cooking time.
The key ingredients are pie dough, egg, pineapple chunks, pineapple juice, brown sugar, cornstarch, butter, rum extract, cinnamon, nutmeg, and, of course, pina colada whip cream.
If you like Hawaiian pizzas, this pineapple turnover recipe was made for you.
The bonus is the caramel, which sweetens up this recipe slightly to make it the perfect summer treat. Serve them to your friends and family or eat them all yourself – hey, we won't judge.
By adding ham and cheese, these pineapple turnovers make for a great appetizer or lunch snack.
You get 18 servings from this recipe, which is a lot considering it only takes 50 minutes to make – that's 20 minutes to prep and 30 minutes to cook!
This warm pineapple turnover recipe makes 8 servings that take just over an hour to prepare and 20 minutes.
The ingredients list is quite long, but the overall flavor these ingredients produce is 100% worth it once you taste the final product.
But despite the long ingredients list, these tasty pineapple turnovers are ready to serve and enjoy in just 10 straightforward steps.
That's 3 steps to make the pastry and 7 steps for the pineapple filling. Again, the end result is absolutely worth it!
This one is a simple recipe for baked fruit turnovers, so you can use pineapple, apple, peach, or cherries (or a mixture of these) to make it your way.
And aside from the fruit filling, all you'll need is ready-made pie crusts, sugar, and ground cinnamon. Nice and easy!
In just four steps, these baked pineapple turnovers are ready to enjoy in 40 minutes, which is 20 minutes to prepare and 20 minutes to cook.
You get six servings from this recipe but, if you want more, simply double the ingredients.
Pineapple empanadas are very similar to pineapple turnovers – just made slightly differently.
They're still fluffy, flaky, and, of course, super tasty, so we definitely recommend this pineapple turnover recipe as the final one on this list that you should try.
The main ingredients for this recipe are butter, cream cheese, flour, pineapple preserves, cinnamon, one egg, water, and sugar.
The instructions to make these pineapple empanadas are nice and straightforward, too. Plus, it yields 36 servings!
Final Thoughts
And that wraps up our list of 15 marvelous pineapple turnover recipes that you need to try! These pineapple turnovers taste just as amazing as they look and don't require too much time or effort to make.
Our suggestion? Bake these ASAP!
Ultimately, if you love turnovers as much as we do, these pineapple turnover recipes won't disappoint.
Save this list for future reference and make sure to check our other other round-ups of the best recipes on the internet.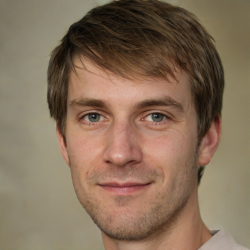 Latest posts by Mark Williams
(see all)