Hey, apples are not the only filling you can put in turnovers. Pumpkin works as well—and tastes just as good—so pumpkin turnovers are well worth trying.
Pumpkins are packed with vitamins, minerals, and antioxidants. What's more, pumpkin turnovers are ideal for when Halloween comes around!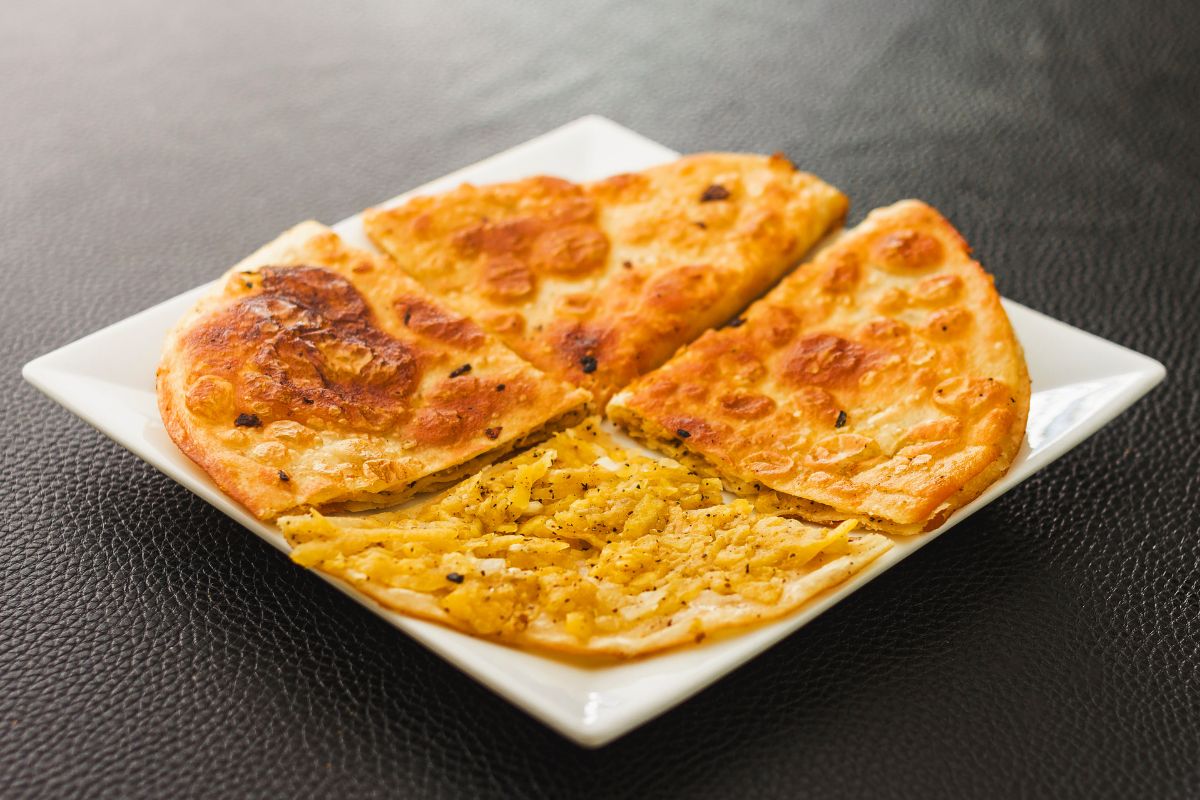 We love pumpkin turnovers, so we've rounded up 15 marvelous pumpkin turnover recipes that you can bake and try today. These pumpkin turnovers are quick and easy to make, and seriously taste just as good as they look!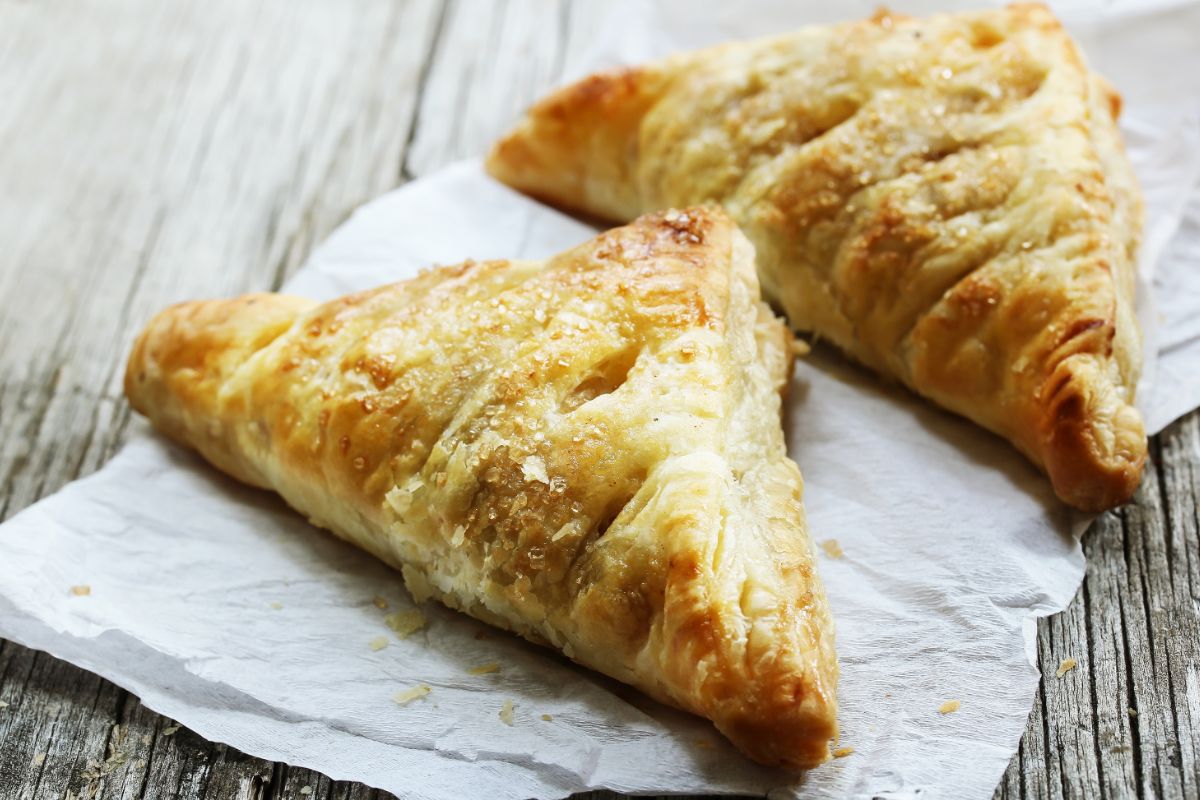 We like to keep things nice and simple – and that's what this Easy Pumpkin Turnover recipe is in a nutshell! These pumpkin turnovers only require 30 minutes of prep time and 15 minutes to cook, giving you 18 servings to share (or have all to yourself).
All you'll need is frozen puff pastry, brown sugar, ground cinnamon, pumpkin pie spice, and, of course, canned pumpkin.
What we like about this recipe—aside from its simplicity—is that how much pumpkin pie spice and cinnamon you put in is totally up to you.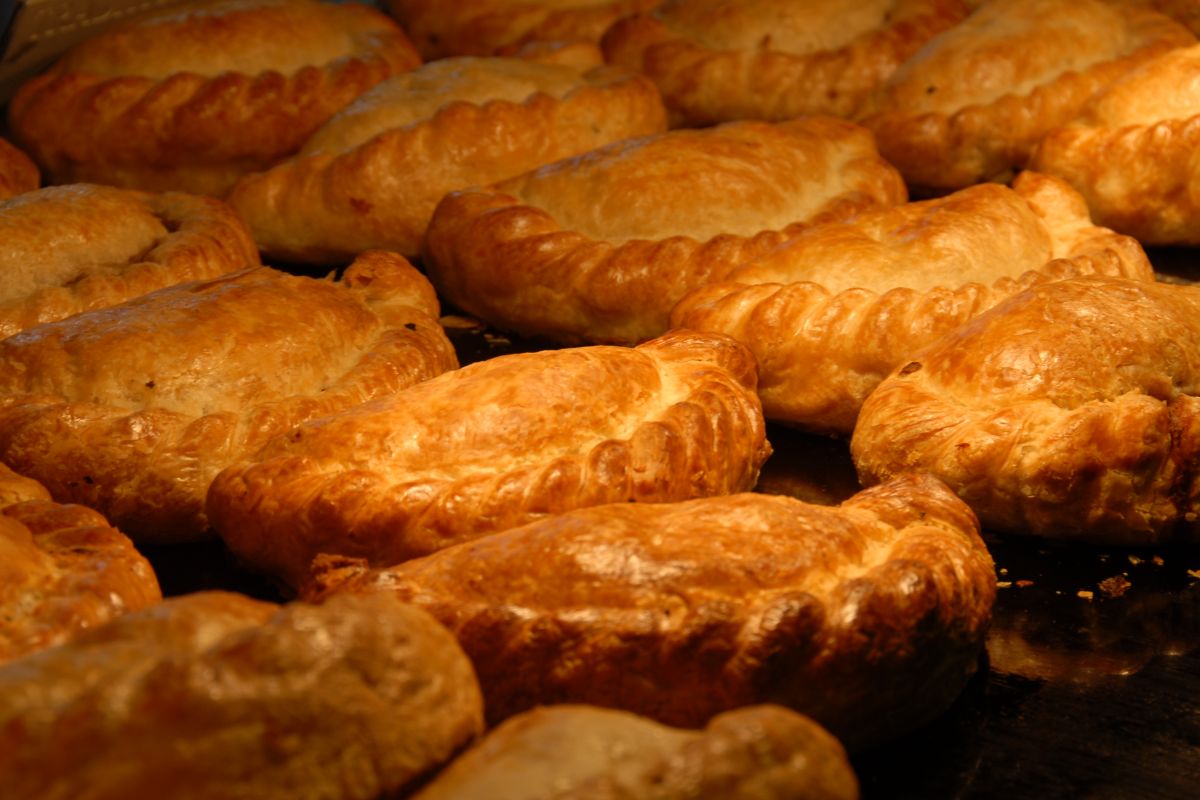 This pumpkin turnover recipe was inspired by Harry Potter (the pumpkin pasties that were served on the Hogwarts Express), so you already know it's going to be good.
And since they only take just 40 minutes to make, it's easily a recipe that's worth trying.
The good thing about this recipe is that it lists different substitute ingredients, so you can customize the recipe to your liking or find an alternative if you don't have all the ingredients at home.
If your friends are Harry Potter fans, this one is a no-brainer!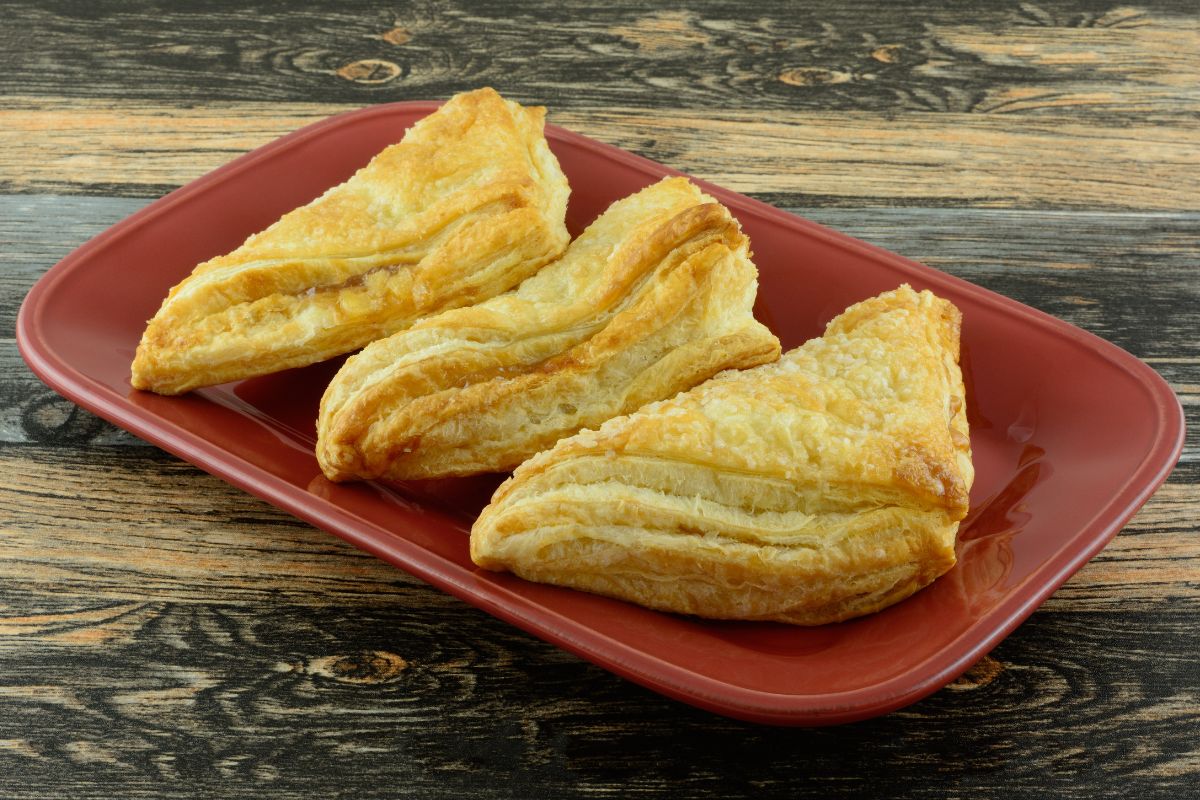 We really liked how this recipe turned out when we made it. The pastry was soft yet flaky, which we think was due to the eggs.
These pumpkin turnovers take a little longer to make and bake (55 minutes in total), but the end result is more than worth it.
The main ingredients here are puff pastry, pumpkin puree, brown sugar, pumpkin pie spice, eggs, water, and cinnamon sugar.
You get a total of six servings from this pumpkin turnover recipe, so we won't judge you if you choose to eat them all by yourself (they taste that good).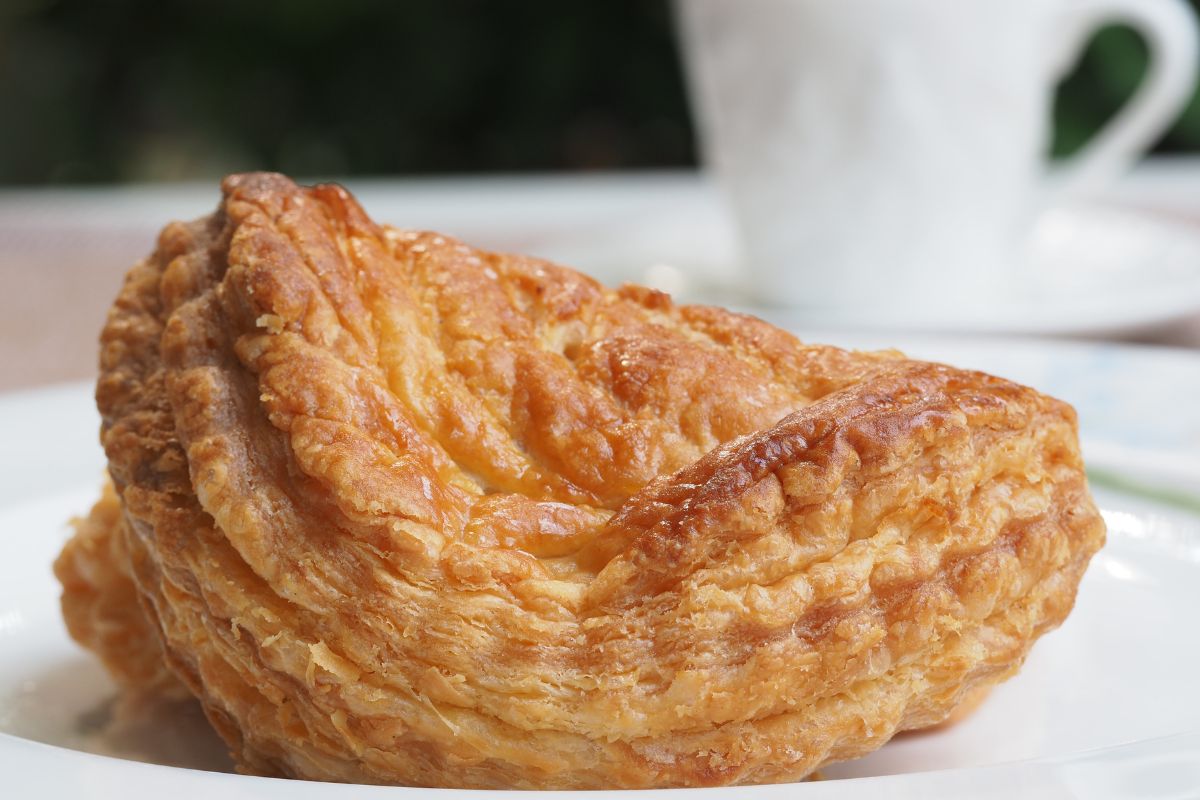 Pumpkin and maple is a match made in turnover heaven. Don't believe us?
Then this pumpkin and maple turnover recipe is one you need to try. You'll need 10 ingredients and an hour of your time, then the willpower to not eat all of these all at once.
This pumpkin turnover recipe is the one you should make if you plan on serving these to guests.
They really look amazing and taste amazing, all thanks to the maple flavor, walnuts, and milk glazing. In other words, these make for a great dessert!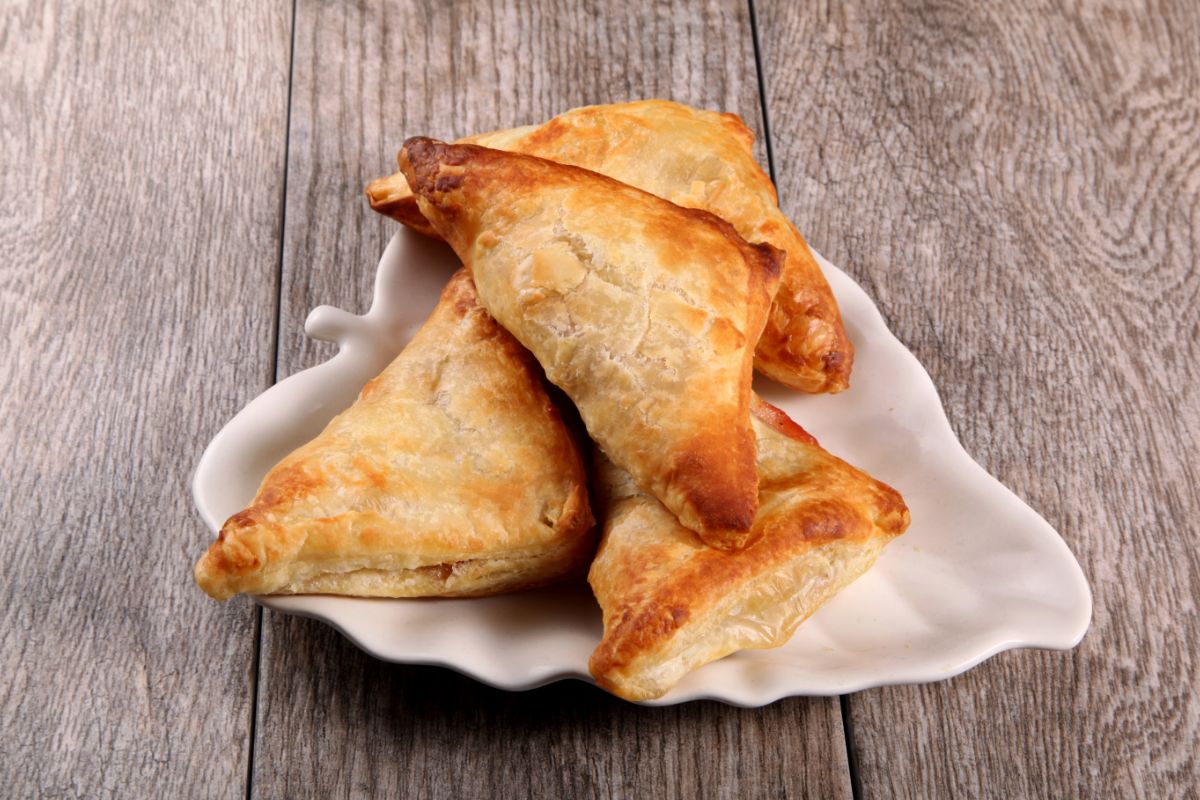 If you love pumpkin pie, these pumpkin pie turnovers will be right up your alley. Using pumpkin pie filling, plus homemade pumpkin pie spice, this recipe is a pumpkin lover's dream – and it only takes 30 minutes in total to make!
The list of ingredients is longer than some of the other pumpkin turnover recipes on this list, but most of them are ingredients you should find in your cupboard.
But considering that this recipe involves just 10 minutes of prep time (and 7 simple steps), we shouldn't complain.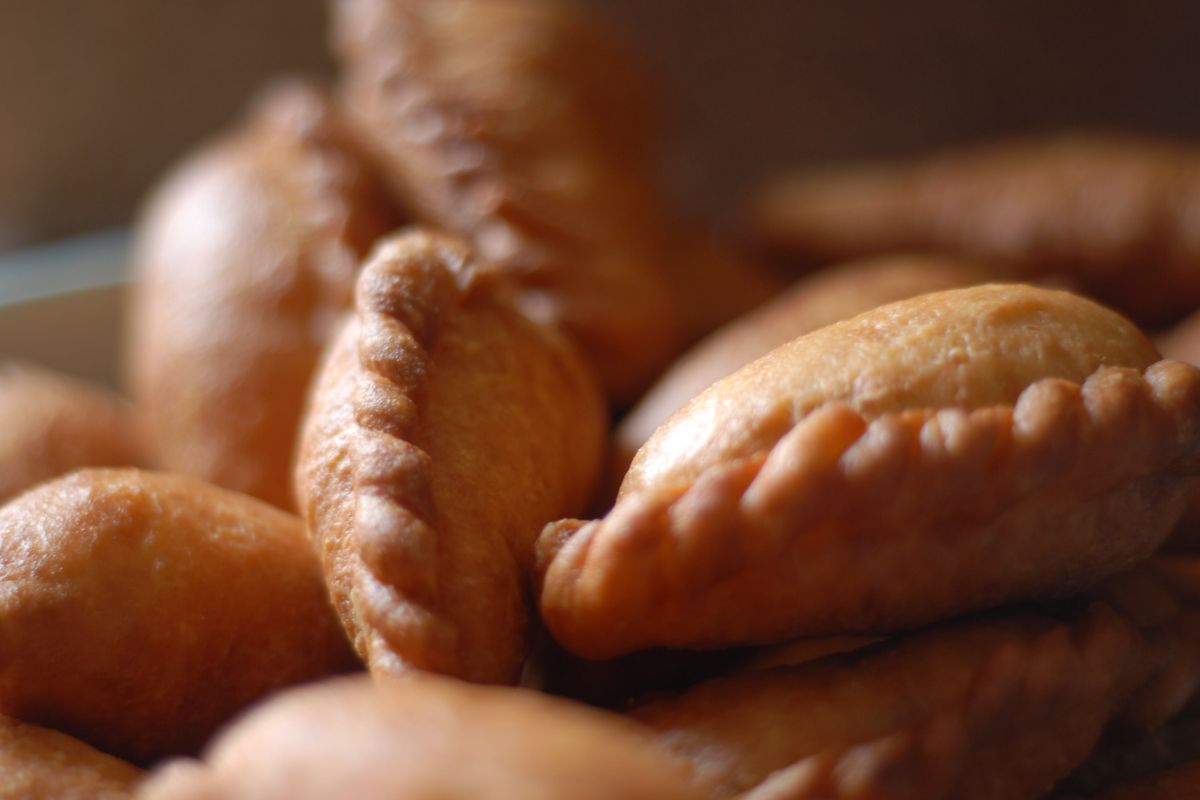 This recipe is for the empanada lovers out there. It's also perfect for Halloween season, since it includes cinnamon, clove, and other traditional fall spices.
All in all, for an empanada twist on traditional turnovers, we highly recommend this recipe!
You'll have to wait longer for these pumpkin empanadas to be ready (just over 3 hours – 20 mins of prep time, 50 minutes to cook, and 2 hours to rest) but we guarantee it will be worth it.
They're super creative, so they're also perfect if you're looking to impress guests this fall.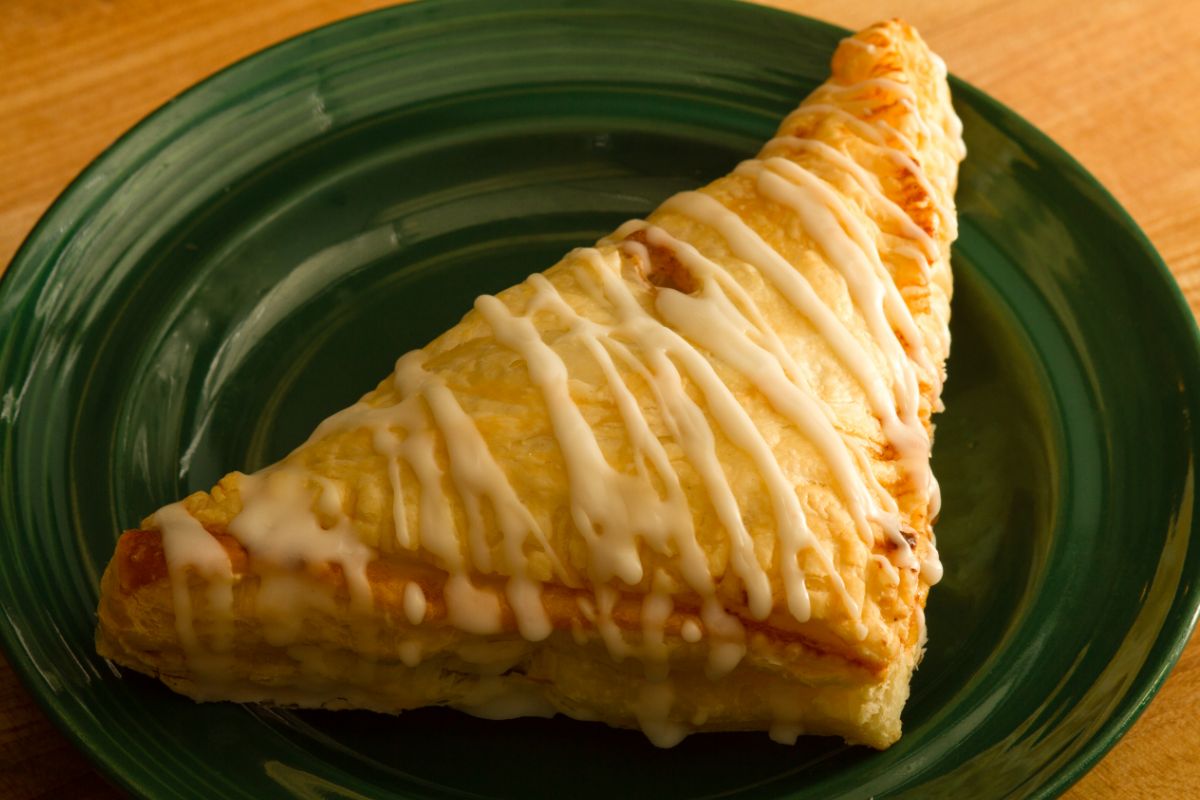 Drizzled in a decorative sugar and milk mixture, these pumpkin pie turnovers are the ideal sweet treat to pair with your coffee or enjoy as a dessert.
They're also flavored with cinnamon, nutmeg, and ground ginger, giving them extra sweet and spice.
Prepared and cooked in 35 minutes, this pumpkin turnover recipe is ideal for you if you're strapped for time.
We also like the look of the final product; the drizzle is a simple, yet perfect, finishing touch that makes these great for serving to guests!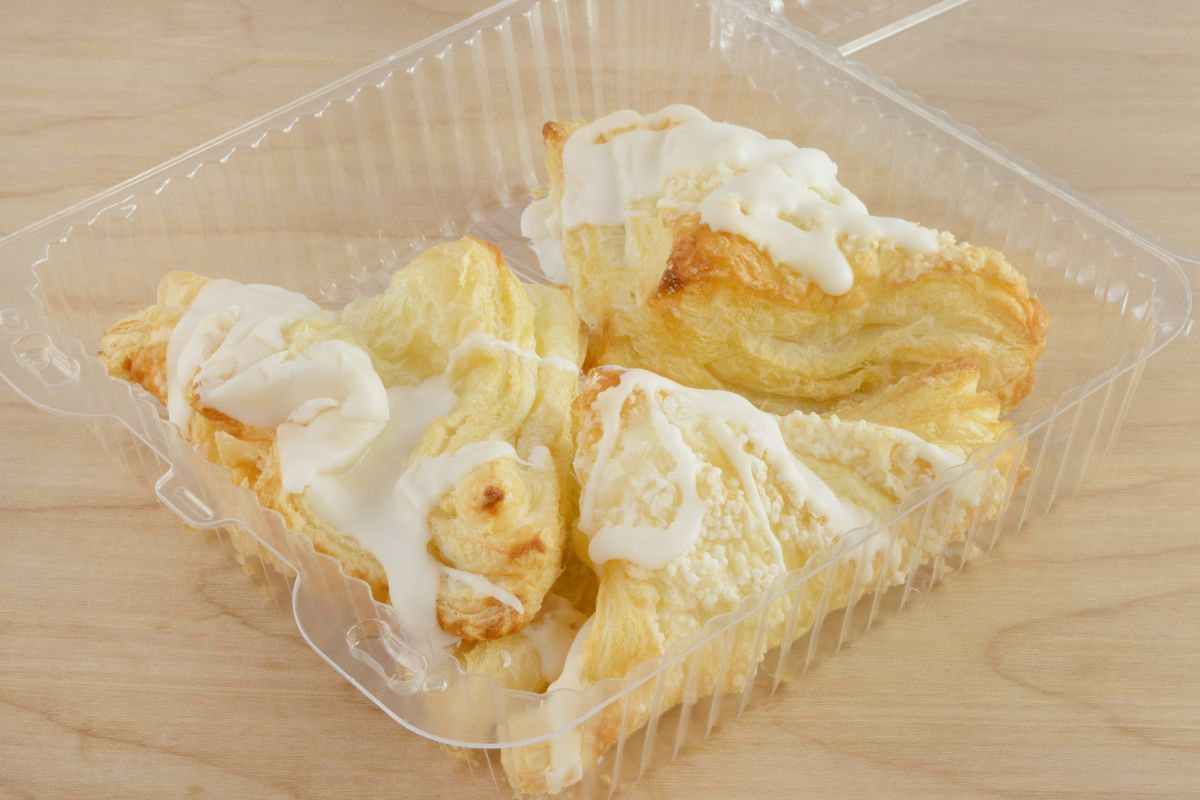 Like the above recipe, these pumpkin turnovers are finished off with drizzled icing for an end result that tastes as good as they look.
And if you're someone who likes to make things their own way, this pumpkin turnover recipe allows you to DIY the amount of spice and icing.
You'll need pumpkin puree, sugar, kosher salt, cinnamon, nutmeg, gloves, ginger, and one egg, plus butter, cream cheese, milk, and sugar for the icing.
Of course, you can remove some of these ingredients (or add more) to make them with your own personal touch!
Using dairy-free milk as egg wash, this pumpkin turnover recipe is ideal if you are vegan or plan on serving these to vegan guests.
You don't need many ingredients to make these, either, as the base ingredients are puff pastry, pumpkin puree, and maple syrup.
What we especially like about this vegan pumpkin turnover recipe is the spice glaze, which is made by simply mixing powdered sugar, pumpkin spice, and the dairy-free milk we mentioned above.
In just 7 quick and easy steps, these are ready to serve and enjoy!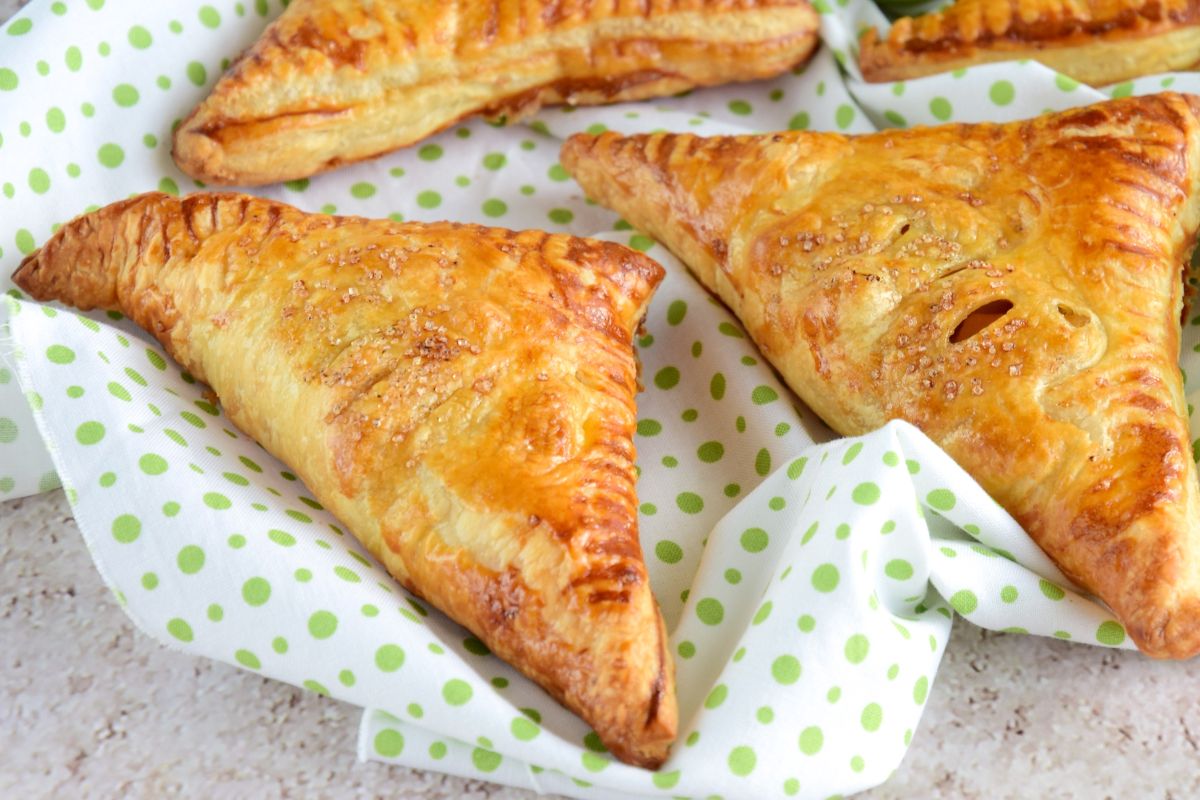 Own an air fryer? You're in luck as here's a pumpkin turnover recipe that can be cooked and reheated using your air fryer.
This recipe also offers to option to make your own icing using four simple ingredients: powdered sugar, butter, vanilla, and milk.
Overall, you'll need puff pastry, pumpkin puree, pumpkin pie spice, sugar, and one egg for the egg wash.
The best thing about this pumpkin turnover recipe is that preparation is super easy, requiring just 6 steps. If you have an air fryer, this recipe is as convenient as it gets!
Creamy pumpkin turnovers? Yes, please! The cream cheese really makes these pumpkin turnovers hit the spot as an afternoon treat, and the recipe only takes just over an hour to make.
Sure, the calories are higher but, believe us, it's totally worth it.
In total, these pumpkin cream turnovers take 25 minutes to prepare and 18 minutes to bake in the oven. The recipe serves up to eight, too, so it's perfect if you plan on serving a sweet, creamy treat to your guests this fall.
The cardamom icing is optional, but we recommend it!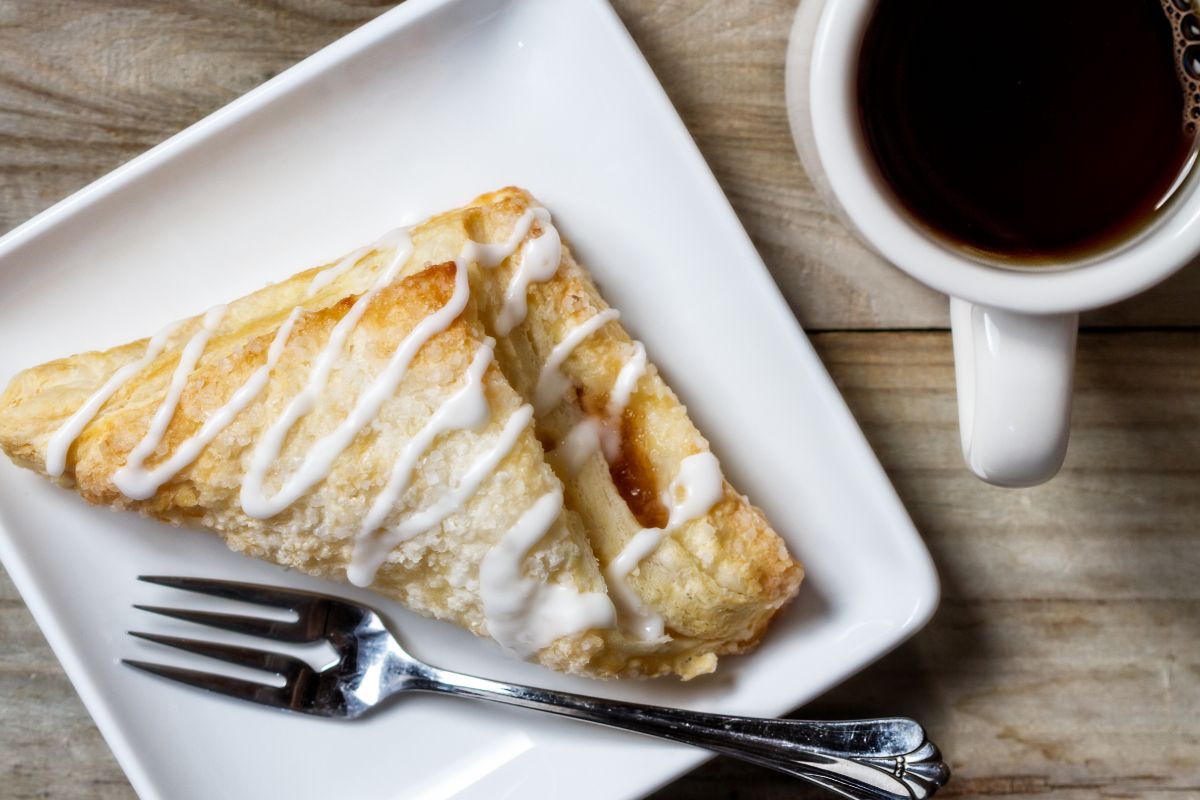 Cinnamon is an ingredient that really brings the flavor out of any pumpkin turnover recipe. And in this case, it's used for the glazing.
The total time for the recipe is 50 minutes, with 15 minutes of that for the cooking.
All in all, you'll need puff pastry, pumpkin puree, sugar, pumpkin pie spice, salt, eggs, milk, and cinnamon. Prep time is only 20 minutes in total and, like the first recipe on this list, these pumpkin turnovers are really easy to make!
Just 10 minutes to prepare, this is probably the quickest and easiest pumpkin turnover recipe you can make.
The spiced sugar glaze—made from sugar, milk, and pumpkin spice—is also a game changer that makes these pumpkin turnovers that much better!
For the main ingredients, you'll need pumpkin puree, cream cheese, sugar, honey (or maple) syrup, pumpkin spice, puff pastry, and one egg. These are ready to enjoy in 25 minutes, so they're perfect if you want to bake a last-minute treat for guests!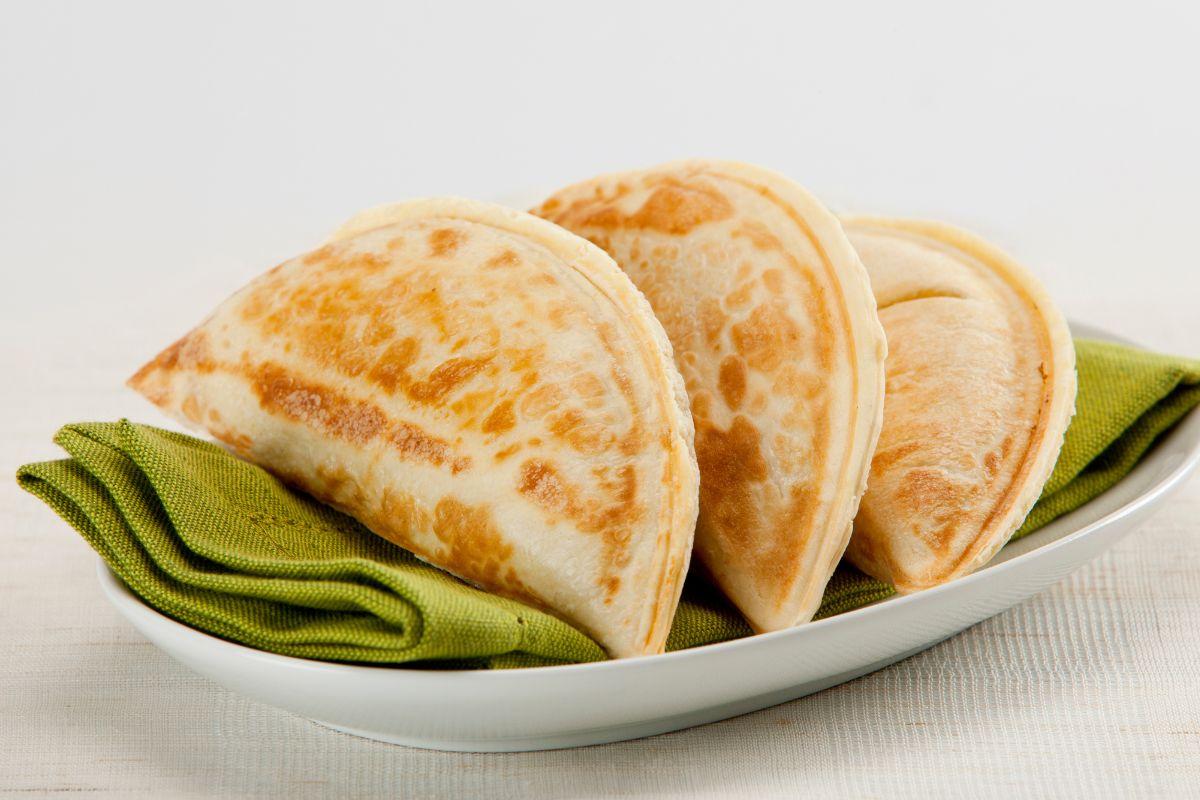 Much like the pumpkin empanadas listed above, this recipe is well worth your time and effort if you're someone who loves empanadas. These baked pumpkin empanada turnovers are sweet, spicy, and fluffy, and only 142 calories per serving!
The best thing about this recipe is that the ingredients list is nice and simple, and prep time is only 30 minutes, overall. After 35 minutes in the oven, these baked pumpkin turnovers are ready to serve and enjoy.
Last but not least, trick or treat pumpkin turnovers – the ultimate baked treat for Halloween! This recipe involves ground beef—not pumpkin—but to make pumpkin turnovers it's as simple as replacing the beef with pumpkin filling.
These turnovers are a must-try for Halloween thanks to the instructions it offers on how to carve your own jack-o'-lantern faces in the dough. The kids will love them, as well as anyone you end up serving these to!
Final Thoughts
And that wraps up our list of 15 marvelous pumpkin turnover recipes that you need to try! These pumpkin turnovers taste just as amazing as they look and don't require too much time and effort to make.
Our suggestion? Bake these ASAP!
Ultimately, if you love turnovers as much as we do, these pumpkin turnover recipes won't disappoint. Save this list for future reference and make sure to check our other other round-ups of the best recipes on the internet!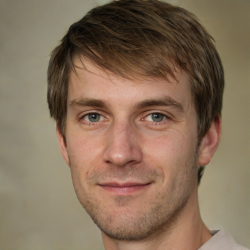 Latest posts by Mark Williams
(see all)