Let's face it, turnovers are a thing of beauty. Simple to make, versatile, comforting, and incredibly tasty, they are a great pastry to serve up at dinner parties.
However, knowing which recipe to follow when making a strawberry turnover isn't that easy.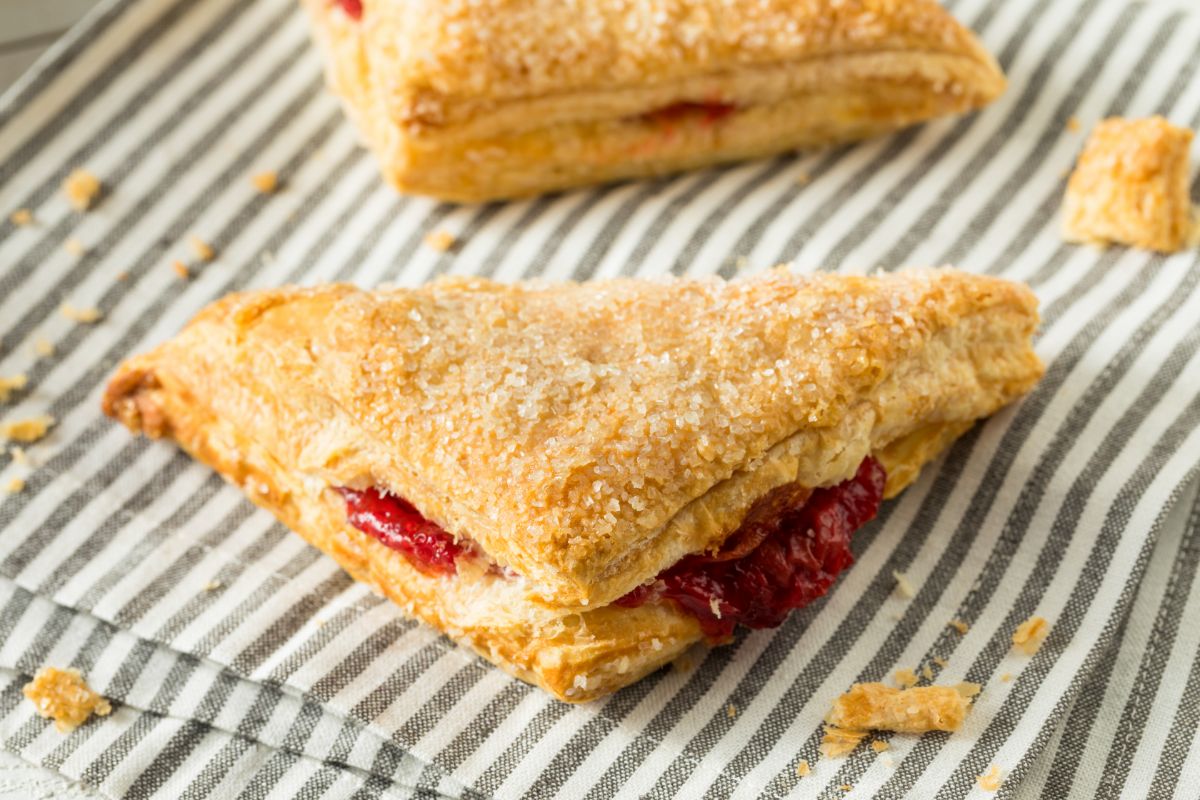 With so many sweet, savory, and sour options at our disposal, choosing the best recipe can become overwhelming. However, you can't go wrong with a delicious strawberry turnover.
These puff pastry pies filled with fresh strawberry filling will leave your guest's mouths watering. Drizzled with a sweet glaze for extra elegance, this is a treat you should add to your repertoire.
To ensure you know how to make the best strawberry turnovers, we've done the research for you and found 15 awesome recipes. In this post, we'll show you each one.
If you want to make the best sweet treat for your guests, make sure you keep reading!
We'll kickstart our list with this super easy strawberry turnover recipe from Practically Homemade. Ready in just 50 minutes, this simple, impactful pastry recipe will quickly become one of your favorites.
Made using just 6 simple ingredients, all of which you may already have in your pantry, you can expect a sweet and savory masterpiece loaded with a juicy strawberry filling and coated in powdered sugar.
The light, crispy pastry isn't too filling either so don't be surprised if your guests come back for seconds.
This strawberry turnover from Cook With Kushi only takes 40 minutes to make from scratch. The recipe calls for more ingredients than the first recipe on our list and you can definitely taste the difference.
The addition of lemon juice and cinnamon powder unlocks more flavors, taking the turnovers to a new level. Sweet and tart in the middle and crispy and flaky on the outside, this recipe has it all.
However, our favorite element has to be the sugar and egg glaze.
Coated with egg and sugar, these strawberry turnovers have a shiny golden appearance and a delightful crunch.
Next up, we have an even simpler strawberry turnover recipe that you can conveniently make in your air fryer in just over half an hour.
Packed with a sweet fruit filling and surrounded by a buttery, flaky, crisp pastry shell, this delicious recipe will impress your party guests. Reasonably sized, you could quite easily enjoy these strawberry turnovers as a snack or breakfast too.
To make the air fryer strawberry turnovers, you need sliced strawberries, vanilla extract, puff pastry, a beaten egg, water, and granulated sugar. For the icing, you only need powdered sugar, milk or heavy cream, and vanilla extract.
Most strawberry turnover recipes have strawberries as the star of the show. That isn't the case with this turnover recipe. Instead, the tangy, almost bitter taste of the rhubarb takes the turnovers to a new level.
Baked until golden brown, and drizzled with a sugary vanilla glaze, this recipe helps you make the ultimate sweet and sour treat that will blow your guest's socks off. We must also say that this recipe gets the quantities spot on.
The sweetness of the strawberries combines with the tang of the rhubarb perfectly to create a taste sensation.
Is there anything better than strawberries and chocolate? We don't think so, and this recipe backs us up.
Amazing comfort food, this turnover recipe is filled with a strawberry and Nutella filling. The warm chocolate oozes out of the turnover with every bite, leaving you craving more.
Simple and quick to make, you can't go wrong with this recipe if you want a turnover recipe that is super sweet and decadent.
We recommend serving the turnovers fresh out of the oven if you want the best comfort food experience.
The next recipe on our list is a great option if you want to make strawberry turnovers quickly. It's also a great choice if you want to make a turnover that looks more unique.
Taking just 20 minutes to make from scratch, this recipe calls for just 5 ingredients, two of which are used to top the turnovers when you serve them.
Once you've mixed the ingredients and baked the turnovers, you should be left with an oddly shaped letter A.
While they look a little odd, it's quite refreshing to see something a little different.
Talking about different, if you're looking for something more unique, yet totally impressive and elegant, you simply have to try the mini strawberry pistachio turnovers recipe from How Sweet Eats.
Golden in color, filled with sweet strawberries, and then coated with a vibrant strawberry glaze and pistachios, this turnover recipe oozes class.
The pistachios give the dessert a lovely crunch and the sweet glaze dramatically enhances the overall appearance of each turnover.
The next strawberry turnover recipe on our list is filled with strawberries and cream cheese. Served with a scoop of ice cream or a hot coffee and you're in for a real treat.
The sweet homemade spiced strawberry jam and cream cheese give the recipe a wonderful texture. The filling is both thick, creamy, sweet, and delightfully smooth.
This filling is then surrounded by a rectangle-shaped golden pastry shell that provides a crisp bite and some savory flavor to balance out the sweetness of the jam.
We love how some of the jam pokes through the center of these turnovers. It makes them even more addictive.
Fun and easy to make, the next turnover recipe we have for you is another excellent air fryer recipe.
This Emily Fabulous recipe makes our list mainly because of the appearance of each pastry pie. Compared to the other air fryer recipe on our list, these turnovers look much more impressive.
Shaped like a traditional British pasty, the turnover is golden-brown in color, crispy, and well packed with a sweet filling.
The egg and sugar coating on the outside of the turnovers also offers that extra shine and crunch.
If you're looking for a strawberry turnover recipe that offers ultimate sweetness, look no further than this apple and strawberry turnover recipe from Just A Pinch.
Inside the soft, crisp, and golden pastry, you'll find a beautifully colored and insanely sweet apple and strawberry filling.
Despite the insane levels of sweetness this pastry dessert offers, we didn't find it overpowering. In fact, we found it to be perfect for anyone with a sweet tooth. The dusting of icing sugar helps give the pastry a more attractive appearance.
If you love white chocolate, you'll thoroughly enjoy this next recipe. Next, we have a delicious strawberry and white chocolate turnover recipe from Ricardo Cuisine.
You can make this recipe in just over an hour with just 10 simple ingredients. Some of the key ingredients you'll need include sugar, sliced strawberries, white chocolate, milk, and eggs.
The end product is a smooth, fruity, rich chocolatey filling and a golden flaky pastry crust. The white chocolate in this recipe is a little more overwhelming than milk chocolate so maybe use a little less than you normally would.
Amazing with a cup of fresh tea or coffee, this strawberry, blood orange, and cream cheese turnover is one of the most incredible tasting pastry treats you'll ever have the joy of trying.
The pastry is flaky, soft, crispy, and wonderfully buttery, while the filling is hard to put into words. Unbelievably tasty, the filling is sweet, tangy, vibrant, and creamy.
The combination of cream cheese, strawberries, and blood orange doesn't sound like it should work, but it just does.
There's isn't actually that much to say about this turnover recipe because it offers exactly what you would expect. Packed with a variety of your favorite fruits, this recipe helps you make crispy, golden-colored turnovers in just 25 minutes.
Realistically, you could use any fruit you like in this recipe, but it does call for strawberry, apple, pear, and banana. It's hard to believe that all that fruit can fit inside one pastry triangle.
Certain to satisfy your sweet tooth, make sure you give this recipe a try.
Before we move onto our final strawberry turnover recipe, we'd like to share this basic, yet tasty strawberry turnover with puff pastry recipe with you.
Incredibly easy to make, you don't need baking experience to make these turnovers. While the turnovers may be delicious and full of flavor, the best thing about them is their size and shape.
Shaped like a sausage roll, these turnovers are much bigger than others. This makes them a great breakfast, brunch, or naughty snack.
The final strawberry turnover recipe on our list is a mixed berry turnover. If you're looking for the perfect way to brighten up your day, give this tangy recipe a try.
Soft and crispy on the outside and gooey in the middle, this juicy recipe is made using puff pastry, blueberries, raspberries, blackberries, lemon, and strawberries.
Overloaded with juicy, sweet, and tangy fruits, you'll find yourself wanting more and more of these turnovers. For us, the best thing about them has to be the burst of flavor every bite offers.
Having said that, we do also love the vibrant dark purple color that oozes out of each triangle.
Final Thoughts
There you have it, 15 marvelous strawberry turnover recipes you will love. Whether you're looking for a classic sweet turnover recipe or something more exciting and adventurous, we've provided you with an awesome recipe.
We've looked at wild combinations of fruit and chocolate, creamier turnovers that contain cream cheese, and turnovers you can make extremely quickly in an air fryer (to learn more about wild fruit, see our guide to wild strawberries here).
Now you have our list at your fingertips, all you need to do is decide which recipe to try first.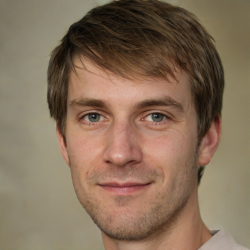 Latest posts by Mark Williams
(see all)