Sweet potatoes are not just packed with antioxidants and fiber but they can also be made into delicious sweet potato turnovers.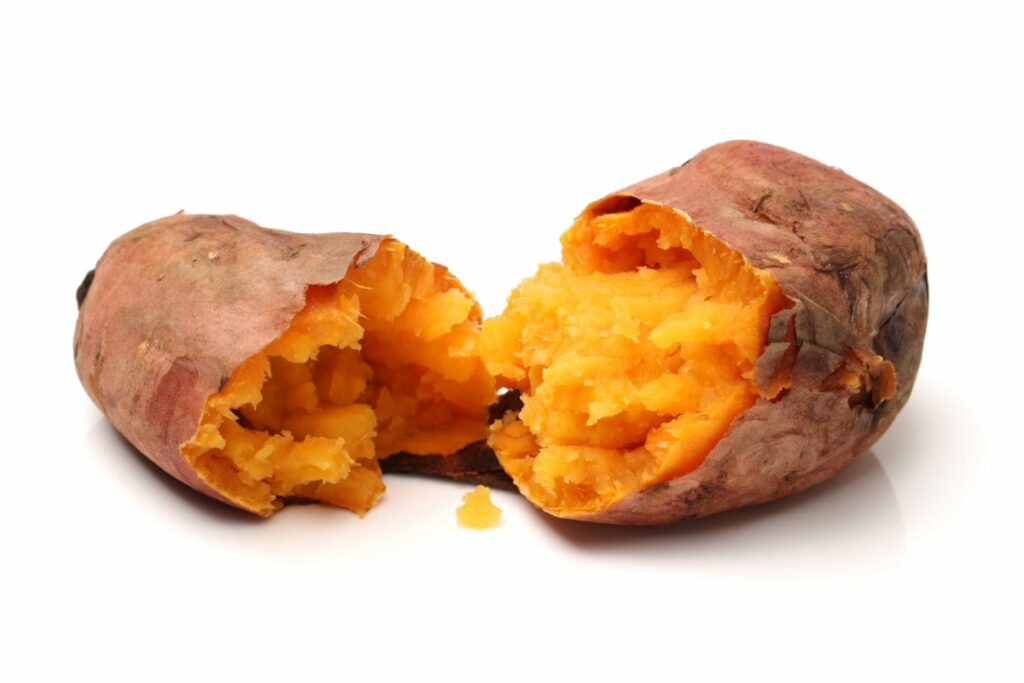 While sweet potatoes are equally healthy as normal potatoes, this turnip-shaped vegetable has a beautifully bright color which you can use to create some stunning potato recipes.
We take a closer look at our top sweet turnover recipes that are ideal for garden parties and as a snack on the go.
This sweet potato turnover recipe recommends maple glaze on top making your turnovers taste so much more sweet. They almost resemble a sweet potato casserole that you can enjoy for brunch, breakfast and even as a dessert.
While sweet potatoes are vegetables, they are suitable as a snack for almost any time of the day. When you are blending your sweet potato mix, make sure that it is creamy and smooth without lumps. 
This means that the sugar and spices inside the turnover will be distributed evenly and the paste will taste wonderfully sweet.
You can have these sweet potato turnovers on their own or with some mini marshmallows that make them even sweeter.
This recipe of sweet potato turnovers is all about creating a healthy snack. It doesn't contain any sugar.
You can enjoy these small vegetable turnovers with some fresh coconut ice cream. Just make sure the turnovers are still piping hot.
And if there are any of these sweet treats left over, then just put them into an airtight container and store it in the fridge.
You can even reheat your sweet potato turnovers for 20 seconds in the microwave. This heats them just enough, so the added ice cream melts nicely.
Sweet potatoes are often an excellent side dish for many main meals and dinners but not everyone likes the sight or taste of them bare on a plate.
However, when wrapped in some puff pastry, then sweet potatoes become a favorite even with the kids.
This sweet potato turnover recipe only takes half an hour to make and the turnovers are large enough to have as a snack.
Sweet or savory? You are never really sure what you are tasting with sweet potatoes as they so naturally combine both flavors.
That's why, you can make sweet as well as savory variations of sweet potato turnover. This savory turnover recipe is the result of some delightful experimentation with different spices, such as garam masala.
The spices do not just add warm to your turnovers but they also work beautifully well with the starchy potatoes.
Wrap this delightful filling into a buttery pastry and you have created a new side dish that's more unusual than your standard bowl of potatoes.
What could be more warming than a filling of sweet potato and Gruyère cheese in a turnover!
It won't come as a surprise that this recipe is incredibly rich and the turnover size is more than you might want as a side dish.
However, they are ideal for snacking and you can even freeze them for a few weeks, so you can enjoy them for longer.
There is so much going on inside this turnover that sweet potatoes seem to be just a small part of this great savory mix.
With egg and chorizo, the sweetness of the potatoes and maple are an ideal contrast to the savory ingredients.
As these turnovers are packed with flavor, you probably won't want to serve them as a side dish. Treat yourself to these turnovers as a special snack.
This recipe is going to inspire all vegetarians who want to try something different to the standard potato turnover.
Made with only a few ingredients and some delightful spices and herbs, these vegetarian turnovers are small parcels of puff pastry which are filled with a mix of potato, spinach and feta.
They are ideal as a quick lunch or a healthy snack after school.
This is definitely a sweet turnover recipe that will inspire even non-vegans to try out the art of making turnovers. Cherries are a real summer fruit, so these sweet cherry turnovers will bring back memories of long summer evenings.
You can either pick fresh cherries for this recipe or just use some frozen fruit and let them defrost. One of the benefits of this recipe is that you can substitute the cherries with almost any fruit and jam of your choice. 
It allows you to experiment with apples, pears and other seasonal fruit. As these turnovers don't contain any animal products, they are ideal for a vegan diet. 
If you swap out the whole-wheat filo pastry with a wheat-free pastry, then you can make this recipe even gluten-free.
We all know the taste of traditional apple turnover but you might have never heard that you can also pair apple turnovers with bacon and sweet potatoes.
You can use any sweet apples of your choice. The same goes for the bacon and sweet potatoes.
Just whisk everything together for the filling, add some cinnamon, nutmeg and other spices, and put everything into puff pastry.
While the list of ingredients for this delightful turnover recipe is a little bit longer, the turnovers actually don't take any longer to make than normal sweet potato turnovers.
What makes this unusual sweet potato recipe so special isn't the fact that there is sweet kraut in it but it uses candied whipped sweet potato.
This makes the filling not just taste amazing but it's also incredibly smooth. The kraut combines very well with the sweet potato filling and it also adds a little bit of texture.
There are plenty of the typical turnover spices in this recipe, so you are going to get a traditional turnover pastry with a very special turnover filling.
This vegan turnover recipe is just as rich as some vegetarian and meat-based variations.
It's packed with plenty of green olives, pinto beans and sweet potatoes which naturally pair very well making these turnovers a very healthy snack.
You can just serve these tasty turnovers with sour cream or salsa. There are a few easy tips to vary the recipe as well. For a quick option on the dough, you can use vegan puff pastry.
Alternatively, if you don't like puff pastry, then you can also use whole wheat tortillas which make the filling taste even richer.
Mushrooms are a great way to give your food some bite and texture, and this is exactly what the mushrooms in this turnover recipe do.
Combined with the sweet potato, these turnovers taste hearty, warming and earthy. They are an ideal side dish with a meaty dinner.
You can serve them with red wine or just a little bit of sour cream.
This vegetarian turnover recipe uses a range of vegetables as a rich filling, including sweet potatoes, sweet beets and parsnips as well as carrots.
But the earthy vegetable flavors are well balanced with the sweetness of the potatoes, maple syrup, brown sugar and some cinnamon.
You can also add a range of other warming spices, such as ginger or cumin to make the filling of your turnovers a little more savory.
Empanadas are essentially Mexican turnovers. They are traditionally made with a range of root vegetables and beans.
This classic empanada recipe doesn't use any wheat or gluten products, so they are ideal for anyone on a gluten-free diet.
When you look at these veggie turnovers you might think that they are essentially just filled tortilla wraps but there is a little more than the plain tortilla here.
In fact, there are so many vegetables in these turnovers that they are the healthiest option on our list.
From sliced mushrooms and zucchini slices to carrots, peas and sweet potatoes, these gluten-free turnovers are ideal for your lunchbox or as a side dish for family dinners.
You can enjoy them hot or cold, plain or with some salsa or sour cream. If you find that the size of the turnovers are too big, then you can easily cut them in half.
Just make sure that you store your sweet potato turnovers in a sealed container in the fridge to keep them fresh for longer.
Final Thoughts
Sweet potatoes are not just a simple root vegetable with a bright color but they are also very healthy which makes sweet potatoes ideal for turnovers.
This type of potato also combines very well with other root vegetables, mushrooms, pulses and even fruit. This means you can make sweet and savory turnovers whenever you want.
Plus, they are also super quick to whisk together.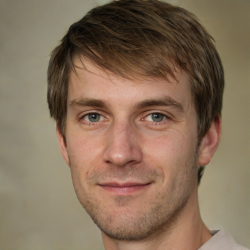 Latest posts by Mark Williams
(see all)