Going out to eat at a fast-food restaurant is a treat that you should make the most of every time.
There are some fast-food restaurants that are better at providing a feast of delicious and indulgent food. One of the best restaurants for an amazing meal out with your family is Mazzio's.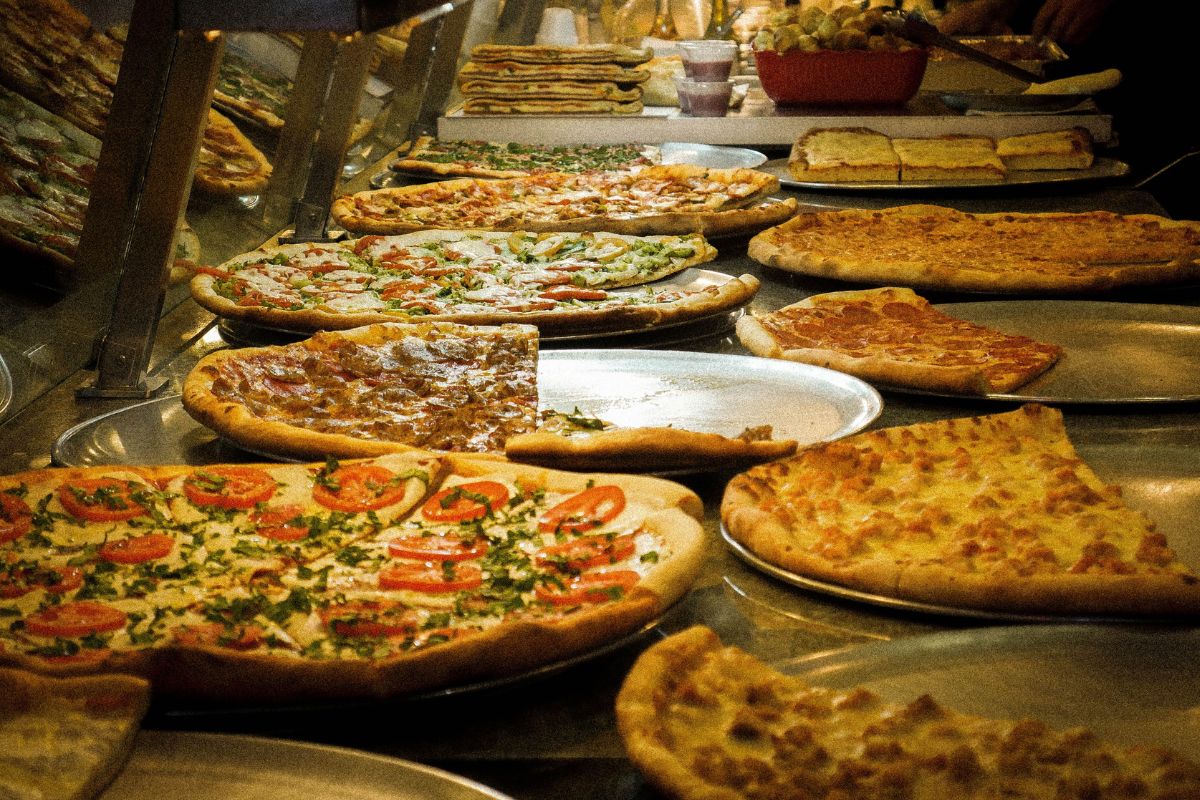 Mazzio's offers a lunch buffet that is filled with scrumptious treats and amazing pizza.
If you are planning a trip to Mazzio's with your family, you will want to know when it is open for the lunch buffet and what kind of food is available during those hours (Want Hardee's instead? See their lunch hours here).
Below, we will look at the lunch hours and what food is available from Mazzio's.
Mazzio's Lunch Buffet Hours
Mazzio's has locations all across the country, because of this, there may be disparities in the opening times of the lunch buffet. However, in general, the lunch buffet opening hours are between 10:30 am and 2:00 pm.
These hours may be different at Mazzio's franchises as the franchise owner has some control over the lunch hours. It is best to check the lunch hours with the Mazzio's that you are planning to visit before you head out.
What Is On The Lunch Buffet Menu At Mazzio's
If there is one thing that Mazzio's is known for, it is the incredible range of food that is on offer on the lunch buffet menu.
There are multiple categories on the menu that are full of delicious items that you can order for lunch.
Below, we will look at the different categories on the menu and some of the items that you can order from them. The lists will not be exhaustive because the menu is too detailed to fit it all in.
Wings
One of the first things you will find on the menu is the wing run wings. There are so many customizable options that you can choose from for this option.
First of all, you need to choose the number of wings that you want. For both traditional and boneless wings you can choose
5 wings + 1 flavor
10 wings + 2 flavors
15 wings + 2 flavors
20 wings + 2 flavors
You will also need to select your wing run flavors. Depending on how many wings you order, you can choose 1 or 2 flavors for your wings. The specialty flavors that you can choose from include
Sweet Memphis dry rub
Lemon pepper
Sweet BBQ
Spicy BBQ
Garlic parmesan
Thai sweet chili
You can also choose from the two buffalo flavors Mazzio's offers
Your final decision on the wings menu is the dipping sauce that you want for your wings. You can choose from
Mazzio's house-made ranch (also available in family size, 16oz)
Marinara
Head Country Bar B-Q sauce
Bleu cheese
The wings are incredibly popular at Mazzio's and there may be occasions when certain flavors or dips may not be available due to increased demand.
Kid's Menu
The kid's menu at Mazzio's is available to children aged 10 and under. There are a couple of main choices that are available on the menu
Kid's endless fresh salad bar (self-serve)
Mini pizza on thin-crust
4-piece wing run boneless wings
Kid's six cheese bake
4-piece toasted ravioli
All kid's meals include a soft drink for the price. Children over the age of 10 may be allowed to eat off the kid's menu at Mazzio's at the discretion of the franchise owner or manager.
Pizza Buffet
One of the things that Mazzio's is most famous for is the endless pizza buffet and fresh salad bar. The buffet is available at lunch for adults and kids.
There is a plethora of choices that are available from the pizza buffet that will vary depending on the location, time, and day that you visit.
Pizzas
At Mazzio's you can also order your own pizza if you don't want to jump into the pizza buffet madness.
All the pizzas at Mazzio's are available in small (9"), medium (12"), and large (14") sizes. You can make your own pizza with 1 topping as standard, or with specialty toppings.
When making your own pizza at Mazzio's, there are a few different bases that you can choose from
Thin 'n' crispy
Hand-tossed
Stuffed crust
Deep pan
Gluten-free
Once you have chosen your base, you will need to choose your sauce.
Mazzio's traditional red
Ken's spicy red
BBQ sauce
Sweet red marinara
Garlic basil olive oil
Alfredo
Now it is time to add your toppings to the pizza. One topping is included in the standard price of the pizza, however, you can add as many as you want.
Bacon
Canadian bacon
Beef
Grilled chicken
Italian sausage
Sausage
Pepperoni
Shaved ham
Artichokes
Mushrooms
Pineapple
Red onion
Tomatoes
Olives
Jalapenos
Green peppers
Extra feta cheese
Extra mozzarella
Extra 4-cheese blend
There are also specialty toppings that you can choose from. These are certain toppings that Mazzio's have created themselves to form delicious pizzas.
Fresh veggie
Greek
Mazzio's works
Taco
Six meat
Chicken spinach alfredo
Hog heaven
Extreme supreme
Pastas
Restaurant menus are not complete without a few staple pasta dishes to satisfy your Italian cravings. Mazzio's offers a range of pasta dishes that are served with garlic toast.
Mini meatball bake
Italian meat bake
Spaghetti (with marinara sauce, meatballs, or meat sauce)
Six cheese bake
Toasted Hoagies
An American restaurant classic is a toasted hoagie. At Mazzio's there is a range of toasted hoagies that are served with chips or fries.
Shaved ham and cheddar
Turkey and provolone
Italian sub
Chicken, bacon, provolone
Salads
If you are trying to eat healthily while enjoying a lunch out with your friends or family, Mazzio's has a great selection of salads.
The selection that is available at the endless salad bar will vary depending on the availability of ingredients. There are also prepared salads that you can choose from.
Mazzio's house salad
Chicken caesar salad
Chef salad
Add-Ons
Like any good restaurant, there is a range of add-ons or sides that are available at Mazzio's. These are great for sharing or even as a starter.
Toasted ravioli (10 pieces)
Garlic cheese toast (4 pieces)
Loaded cheese dippers (9" or 14")
Cheese dippers (9" or 14")
Side of fries
Sweet Treats
Finally, if you have some room left for dessert, or if you just want a sweet treat during your visit, Mazzio's has you covered.
Cinnamon sticks (8 pieces)
Cinnaboli (small or large)
The brookie (8 slices)
Final Thoughts
Mazzio's is a great restaurant if you want high-quality, Italian and American cuisine that has been made with love and passion.
There are plenty of healthy options as well as some indulgent treats to help cater to everyone in your group. You can also order to take it away if you are in a rush.
Frequently Asked Questions
How Do I Find The Nearest Locations To Me?
As we mentioned above, because Mazzio's is a franchise business, there may be different opening times depending on the location that you are visiting. Because of this, it is important to check the opening times of the location you will be going to before you leave.

The easiest way to do this is by searching Mazzio's in Google. However, this isn't always the most up-to-date information. For the most reliable information, it is best to ring the franchise that you want to visit to find the specific opening hours for the lunch menu.
Does Mazzio's Deliver?
Mazzio's does not have an in-house delivery service. However, this doesn't mean that you can't get Mazzio's delivered through a third-party service. Grubhub seems to be the delivery service that Mazzio's is partnered with.

There is a link on Mazzio's website that you can use to place an order for delivery. You can also order directly from the third-party's website by searching for Mazzio's restaurant.

It is important to note that it will be more expensive to order Mazzio's for delivery than it would be to order takeout and collect it yourself. However, this can often be worth it, especially in less desirable weather conditions.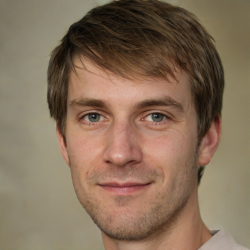 Latest posts by Mark Williams
(see all)