When you're craving something in the style of Tex-Mex, you'll likely turn your attention to white chicken chili. It's very creamy but has a spicy tang from the green chilies, and it is this contrast that makes it perfect for pretty much any day of the week.
However, due to its texture and how it is usually served, you're going to need to find yourself some side dishes to pair it with. But what exactly are the best sides to serve with white chicken chili?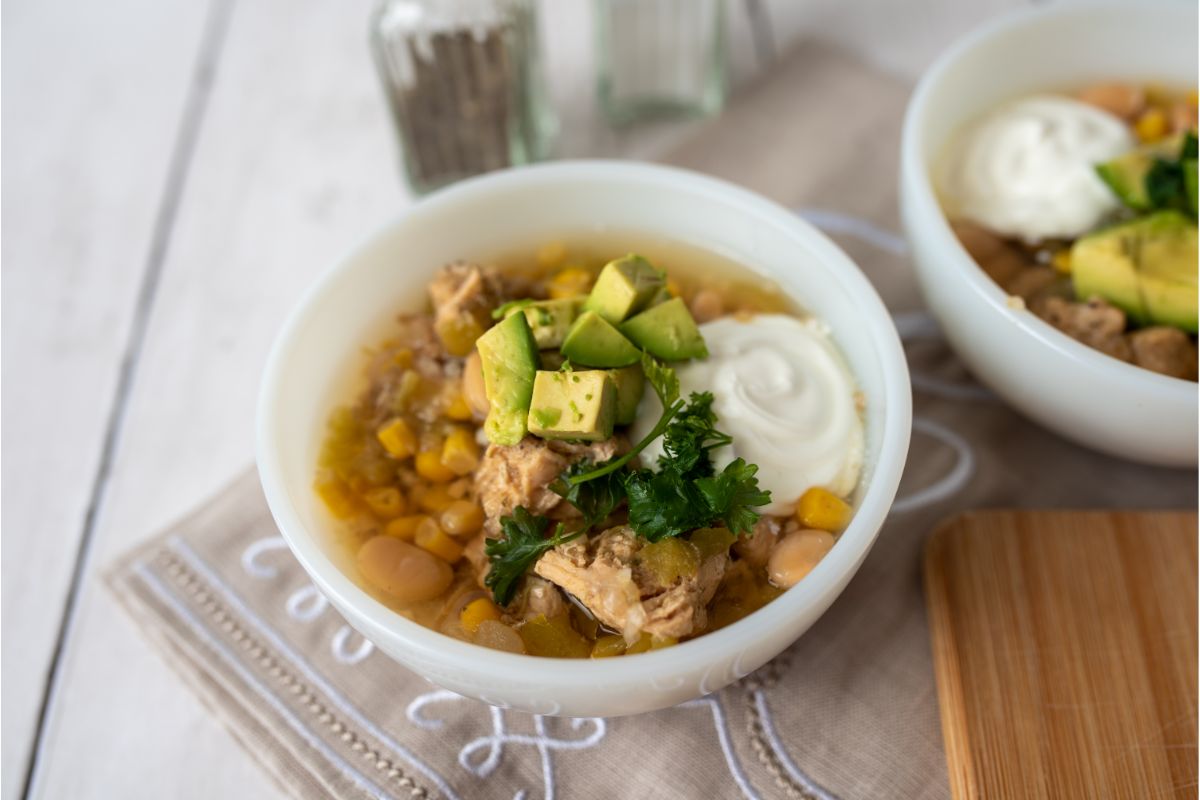 Luckily, we've done all the hard work for you and written this handy list that has 48 of the most ideal choices. So, if you're ready to learn much more – then read on for some great ideas!
48 Best Sides To Serve With White Chicken Chili
Without any more delays, let's dive into this list. We hope you enjoy every single one of these tasty sides!
A pretty simple dish made by baking mashed potatoes with sugar, eggs and butter. There's no need to keep this dish just for Thanksgiving though – use it for when you have a chili night.
While many of you might be a little put off by the idea of mashed potatoes with a chili dish, you'd be pleasantly surprised at the results – and you'll see similar ideas later in this list.
Spanish rice is a gorgeous way to serve rice. It uses a seasoning of tomato, garlic and other spices to devise a savory and sweet combination. This makes it a truly ideal side dish option for when you're making white chicken chili!
When you think of a Tex-Mex dish, you may think of tortilla chips. Their crunchy texture helps to make an ideal side for something like chili and this is even better when you've made a cheese sauce.
Luckily, tortilla chips can be made as healthy as you want them to be. We recommend that they are lightly salted and if possible, lightly sprinkled with paprika or chili powder.
Cheese fritters are a side that is bursting with hot, gooey cheese. With a hardened, but not too hard, shell – these small sides can work for plenty of dishes, but absolutely pops when it comes to chili!
It's important that you are careful with these cheese fritters though. It's very common for people to just dive right into them, but then burn their mouth. Just take your time and you'll be okay.
Popcorn might be a snack you'd have at the movies, but when you use these butter-covered corn snacks as a side for chili, you get something truly unique. Trust us when we say you'll never look back if you opt for this one.
If you're hoping for a side dish to really make your taste buds work, then you shouldn't look too much further than jalapeno poppers. These poppers can get you ready for a spicy bowl of chili, but they are sometimes even better than the main!
We would say here though, it's very easy to fill up on these poppers due to their size. So, if you're going to make these at home, consider the amount of poppers you're going to make and how many people you're serving.
There's so many different ways you can enjoy taquitos with your white chicken chili, so it's best that we just say – make these to your liking and you'll have a perfect pairing with the two.
Taquitos are a favorite with Tex-Mex dishes, and we're sure that you'll fall in love with them too.
Sweet potato fries are a great way to enjoy a nutritious and more healthy version of French fries – and their flavor is naturally sweet, which works perfectly with any chili dish because of the mixture between this sweetness and the spice of the chili.
You can further enhance this if you season your sweet potato fries with a sauce, salt and pepper.
Fried green tomatoes are another way you can have a tasty side but reduce the calories and "junk" that you might get from other types of fried sides. We recommend using a hot sauce on these to really make the flavors burst.
This is another side dish that can be deceptive. They can be very filling, so be careful not to make too many of these so you can happily enjoy your main dish.
These are the cousins to a previous addition on our list but they deserve their own slot. These are much smaller, breaded and they explode with cheese and spicy flavors. They're highly recommended before a chili dish!
Fried pickles are going to be a choice that you either love or you hate. However, those that love pickles will definitely need these with a white chicken chili dish. Dip them, eat them on their own – it's all up to you.
For those of you who enjoy mac and cheese, you can shrink down a large portion into these little bites. Packed with flavor, they're ready for all of you to chow down with your chili!
These vegetable or vegan sides are commonly made during the holidays because you can make them look like mistletoe, but why limit yourself to December? These are amazing with chili dishes!
This is a popular sandwich choice in England, but the flavors work bizarrely well with white chicken chili. We'd highly recommend you try this at least once! Note: pickle isn't fried cucumber – it's a kind of sauce/mix. You need to see it to believe it.
Many people would probably overlook this one when it comes to their sides, but if you lather this wrap in roasted red peppers, you'd be surprised how tasty the results are. You get a glorious spice with a tangy finish – and it's really hearty!
Okay, so you'll probably be wondering why you'd have extra chicken with your chicken – but the two are different. The chicken in a quesadilla will be much softer and covered in cheese, peppers and spices. Essentially, it's like having two different types of meat.
Small grilled cheese sandwiches actually work much better than some of you might think. As a side, these can just hit the spot ready for the chili dish. Cheese with a Tex-Mex dish is always something we'd recommend too!
Avocado toast is vegan friendly but anybody can enjoy this as a side when it comes to chili. It's important that the texture of the toast is just right though!
Mexican rice is always a great choice when it comes to having a chili. The aromas, textures and inclusions all work spectacularly well. Be sure to spice it up to your liking and most importantly, be sure to avoid making the rice dry.
You can do this by constantly adding sauce, adding more peppers and even adding vinegar during the cooking process.
While white rice might sound a little plain to begin with, you can actually make it the perfect side with your chili. Simply season it with aromatic herbs and sprinkle juice from jalapeno peppers.
White rice is generally higher in calories than brown or whole grain rice, but it usually has a much more popular flavor too. Of course, it's down to your own choice here – but you may decide to switch the white rice with brown instead for dietary purposes.
This is a great side to choose if you're hoping for something nutritious, low in calories but highly tasty at the same time. They're pretty easy to make too, and you're able to make them specifically to your liking.
Another simple side to make, this side can seriously transform your dish. – especially if you add hot chilis over the top of the bread to make the bread suck in all of the tastes.
While it might not be considered authentic or the "usual" choice for a Tex-Mex dish, it does work pretty well, so we'd urge you to give it a try first.
Cornbread sounds mundane for a lot of people, but if you can soak all of the chili flavors and aromas from the rest of the dish, you'll be pleasantly surprised at the results. Country cornbread is a little more hearty than your usual cornbread too!
Texas toast can be made in a huge variety of ways. It can be as healthy and hearty as you want it to be – but you've just got to make sure that you're seasoning and adding flavor to avoid any blandness.
Ciabatta is an Italian favorite, but when it comes to chili – it pairs so well. You will find that the flavors and tastes sink into the bread and then burst on your taste buds!
Buttery crackers are a go-to option for people who want to add some crunch to their meals and still want to get all of the flavors they'd expect from their chili. An excellent pairing and an ideal side.
While garlic bread might be a side you'd usually have with an Italian dish, it still works surprisingly well with chili. You just need to try it and find out!
With its mis-match of soft and crunchy bite, breadsticks are one of the best sides to have with your chili. They absorb the flavors of the chili fast and they're a big favorite among diners everywhere.
Dinner rolls can go with pretty much anything as a side. They're best served when they are warm and covered in melting butter. Great for picking up the last bit of chili you have left in the bowl too.
While a caesar salad might sound a little dull, it can be a great choice as a side. It's nutritious and low in calories, which can quickly be flavored with your chili dish.
Homemade French fries are a side for almost every dish you can think of. You can make them as healthy as you want as they can be cooked in various ways.
However, it's their texture, flavor and filling nature that makes them so perfect for white chicken chili.
Roast potatoes are a selection that could raise some eyebrows when it comes to chili, but when you season them just right – they work so incredibly well.
It's a good idea to add some roasted peppers in with them to increase their flavor and embrace the spices of the chili.
Okay, hear us out on this! Creamy mashed potatoes might be something you'd want to add gravy to, but chili and creamy mashed potatoes have a bizarrely tasty connection. We're not entirely sure why – it just does.
Like we mentioned earlier though, you've got to try this selection to somewhat understand why it works for you.
While stir fry might be thought of as something you should have for an Asian dish, it works as an ideal way to add more vegetables to your meal in a tasty way.
It's really easy to make too and you can choose all of your favorite vegetables, so you're not limited.
This is an authentic choice for your chili dish, but it's also a very tasty one. It's a nutritious choice and really fills you up. Luckily, you can drench it in your favorite hot sauce or similar choice too to add even more flavor.
This choice is a hybrid of some other choices on our list, but it can be your favorite when you try it. It's a perfectly balanced choice that incorporates spice and crunch to your dish and it's surprisingly low in calories for how it is made.
Flautas are a type of Mexican dish that uses cheese, beef and peppers in a tortilla wrap. If you make them light enough, they can be an ideal side – but you have to make sure you're not stuffing them too much, or you'll be unable to eat your chili!
Chimichangas might be your ideal choice at a Mexican restaurant, but if you make them bite-sized, they work perfectly as a starter for your white chicken chili dish. You can make them as spicy or mild as you like too.
Speaking of bite-sized Mexican snacks, why not choose some burritos instead? These are packed with flavor and ready for anybody to enjoy their chili dish at a moment's notice.
This is a dish that we have to explain a little further. Despite being an Italian main – you can make a smaller portion and add some jalapeno spices, along with onions and red peppers to create an ideal side dish for your chili. Follow the recipe, but save some for another day!
Black bean salad is another good salad option for your meal. It has just the right amount of ingredients to make it filling but not too filling, which allows you to seriously enjoy your chili even more.
Baked potatoes are quite often overlooked when it comes to making a great chili, but they are among some of the best sides to have. In fact, many people choose to use the baked potato as a "bowl" for their white chicken chili.
Cook the baked potato to your preference and remember to add butter inside the potato, but also smother the skins too to avoid a dry experience.
Some people might believe that cheese plates can only be used as a dessert option, but we vehemently disagree. Some cheeses work so well for white chicken chili that they need to be enjoyed before and during your main.
Of course, it's down to you to choose which cheeses you include – but cheddars and spice-infused cheeses are among the best for a chili dish.
To put it simply, bolillo is sort of a Mexican equivalent of a dinner roll – but it's much sweeter and has somewhat of a buttery texture to it. If anything, it's an amalgamation of some of the other breads we've included on this list.
Breaded shrimp is really easy to make at home and it's an ideal side dish for a whole host of different meals. Dunking these shrimps into your white chicken chili is an experience unlike others you would have had before!
There are few people who would say they don't like garlic breaded mushrooms. The coating creates a brand new texture, which means that even people who are usually not fond of mushrooms can enjoy them.
They absorb the flavors of chili very well and the garlic helps to alleviate some of the heat from peppers and spices. Truly a perfect choice for a chili dish.
If you are a fan of mushrooms, then you'll love to enjoy them without being breaded. In fact, this choice is also ideal for anyone who might not be able to have the breaded mushrooms involved in their diet.
Once again, they can absorb the flavor of the chili and create a bursting, juicy finish. Moreover, you will likely find that these mushrooms are usually lower in calories, so be sure to bear this in mind too.
Finally on our list, we have this unique choice. With its spicy coating which is then quickly matched with a very sweet and sticky honey taste, you will absolutely adore these chicken bites.
Not only do they work well as a side dish, but you can actually put them into your white chicken chili for a truly one of a kind flavor. The texture, taste and aroma is something you won't find anywhere else and it has to be tried to be believed.
Frequently Asked Questions
We'll now go through some of your most frequently asked questions. We hope we answer them all.
What Is The Best Type Of Side For This Dish?
You can categorize your choice of sides into rice, bread, general and salad. When it comes to asking what is the best side, it's really down to personal preference and dietary requirements. 

If you're totally unsure though, we'd recommend selecting a rice side dish or a bread side dish. These are generally the most popular and it's difficult to go wrong with them.
Are These Sides Difficult To Make?
Not at all. Most of these recipes are pretty simple to follow and you can find them at a very budget-friendly price too. Once again though, it will come down to you and what you're looking for. 
What Is The Perfect Portion Size?
This is difficult to tell without knowing the amount of people you are serving and who you are serving. However, a typical cereal bowl size is usually considered an ample size for most sides. 

This won't be the same for every dish though, so be sure to follow the guidelines for things like rice and potatoes. 
The Bottom Line
And that's our list for the best sides to serve with white chicken chili. We hope we've given you some amazing recipe ideas for these incredible chili sides. Good luck with your choices and we hope you enjoy it!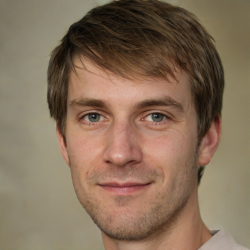 Latest posts by Mark Williams
(see all)