Whether you've suddenly got a craving for pecan pie or you're hosting this year's Thanksgiving dinner and want to make sure that your guests are wowed – one of the most delicious desserts that you can prepare for them is the classic pecan pie recipe.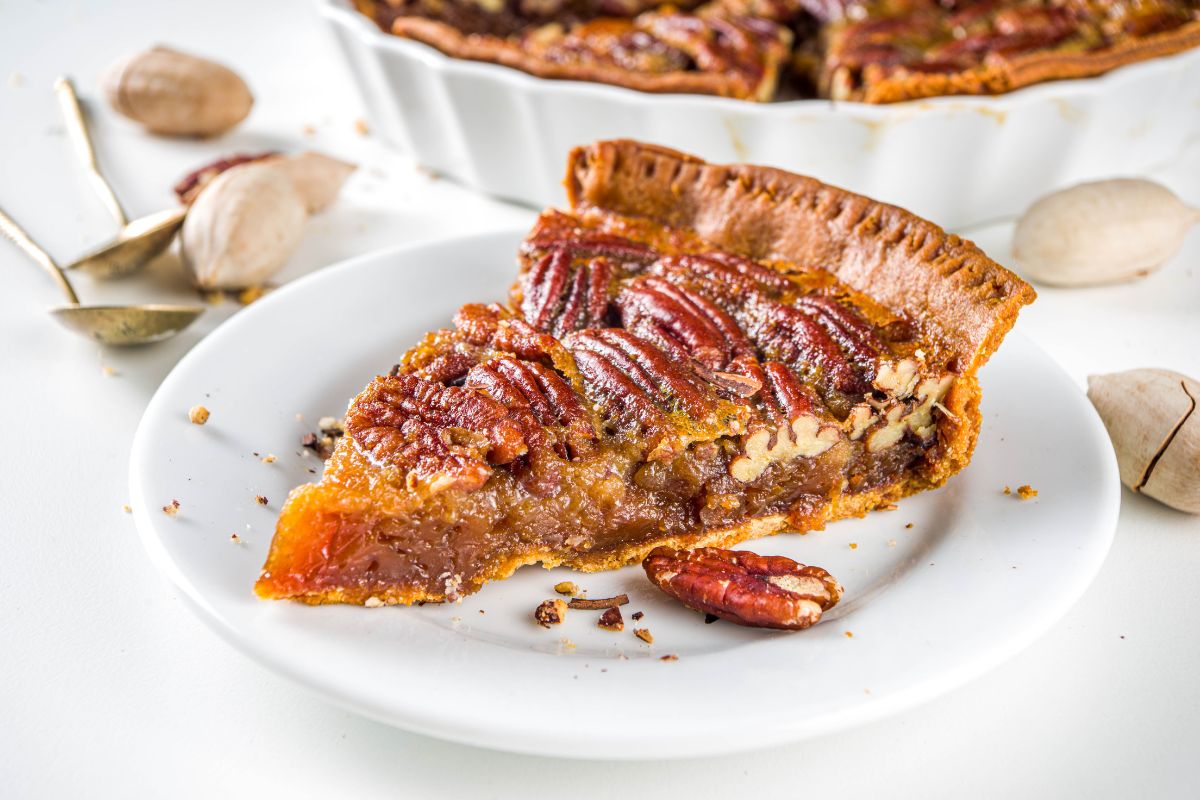 While it's certainly no secret that pecan pie isn't the healthiest of desserts, the good news is that there are a variety of healthy alternatives that you can choose to bake instead – and the sugar free pecan pie just so happens to be one of them.
The only question is, which sugar free pecan pie recipes out there are the best?
This is where we come in to lend a helping hand! We've done the hard work and carefully compiled a list of the top 15 pecan pie recipes that you simply need to try, and the best part?
These recipes are totally sugar free. Just keep on reading to discover them!
What Is Pecan Pie?
So, before we jump into the recipe roundup, we figured that it would be a good idea to provide you with a little bit of backstory on what this delicious dessert is all about.
To cut a long story short, pecan pie is essentially a dessert pie that consists of a mixture of pecan nuts (hence the name) with a filling mixture of butter, eggs and sugar.
More often than not, the sugar used is usually brown sugar, before then being drizzled with a little bit of corn syrup for an extra touch of sweetness.
When done correctly, pecan pie has a moist, gooey texture with a subtle caramel-esque flavor.
The crust is soft and buttery which complements the filling perfectly, while the addition of pecans add a creamy contrast to the sweetness of the pie…as well as a satisfying crunch!
Even though the traditional recipe for making pecan pie typically consists of the inclusion of either brown or white sugar as well as syrup – there are also a variety of variations to this traditional recipe – including sugar-free options which we are going to be taking a closer look at in our recipe roundup below. Just keep scrolling!
Kicking our list off, we have selected this simple yet sumptuous recipe! Ideal for bakers old and new, this simple recipe will allow you to prepare a delicious pecan pie for you, your friends and your family to enjoy without any added sugar.
Are you on a keto diet? If you answered yes to that question, this pecan pie recipe is the one that you are looking for.
Containing no sugar and only using ingredients that are on the keto list – this recipe will satisfy your cravings while ensuring that you enjoy a healthy dessert.
Are you a fan of cream? You'll love this recipe.
Not only will this recipe allow you to prepare a sugar free pecan pie (which also happens to be keto friendly) but you will also be shown how to prepare some sugar-free whipped cream, too!
If you've made sugar free pecan pie before, then we're sure that you might agree with us when we say that healthier alternatives to the original recipe can often cause the texture of the pecan pie to be a little dry – especially on the inside.
This is where the magic of this recipe comes into play! This carefully created recipe will ensure that you can enjoy the gooey texture you've come to love without having to consume any sugar.
If you're the type of baker that doesn't like to incorporate a lot of ingredients into your recipes, then this is the recipe for you!
Designed to be quick and easy to make, this simple recipe only incorporates basic ingredients and follows a simple method that will take just a few minutes to complete.
We get it – everyday life can be busy! If you don't have a whole lot of time to dedicate in the kitchen but you'd still like to prepare your own healthy desserts – this recipe is sure to become a favorite in your household.
Not only is it sugar free, but this recipe will only take 5 minutes to prepare – so it's perfect for whipping up at the end of a busy day when you're in the mood for something yummy!
If you are only planning on baking some pecan pie for yourself or you simply don't want to deal with leftovers – then why don't you consider giving this mini keto pecan pie a try?
Ideal for those on a keto diet (or even for those who simply want to opt for a healthier dessert) this mini keto pecan pie contains no sugar and takes just a few minutes to prepare.
If you've been tasked with the job of bringing a pecan pie to this year's Thanksgiving dinner – why not wow your friends and family with this sugar free option?
Not only is it a healthier alternative to the traditional pecan pie recipe, but it tastes just as good as the original does! This recipe is also great for Christmas.
Do you love chocolate? If you answered yes to that question, then you simply need to make sure that you give this recipe a go next time you're in the kitchen!
This recipe contains no sugar as well as the inclusion of delicious milk chocolate. It's perfect for all the family to enjoy, but we suspect that the little ones might enjoy this recipe the most.
Do you want to avoid unnecessary sugar and salt?
If you answered yes to that question, you're in love with this recipe. Containing neither salt nor sugar – this is one of the healthiest variations to traditional pecan pie that we have seen, but tastes just as delicious as the original!
As we're sure you might have already guessed by now – pecan pie is a recipe that can be easily modified to cater to the needs and preferences of all – and this gluten and sugar free recipe perfectly demonstrates this.
Containing neither gluten nor sugar – this is not only a healthier alternative to the original pecan pie recipe, but is suitable for those who also cannot eat gluten.
And the best part? This recipe makes pecan pie that tastes just as good as the original recipe, while also being able to provide the same gooey texture we all know and love!
Next up on our list we have this sugar free pecan pie that doesn't contain corn syrup! Thanks to this, not only is this recipe sugar free – but it is also ideal for those who are vegan. We recommend pairing with some yummy dairy-free ice cream.
If you're on a diet or simply want to enjoy your favorite dessert pie without feeling guilty – this is a great recipe to consider next time you're in the mood for some delicious, nutty pecan pie!
This recipe not only contains zero sugar, but also incorporates low carb crust that will help to keep the calories at a minimum.
Do you love dark chocolate? You're in for a treat with this sugar free dark chocolate pecan pie recipe!
Super easy to make and incorporating a delicious addition of dark chocolate – this sugar free chocolate pecan pie offers a creamy and subtly sweet flavor profile ideal for cozy nights in and holiday celebrations, alike.
Last but certainly not least, the final recipe that we have to share with you today is this sugar free caramel pecan pie!
If you're the type of person that loves the sweetness of caramel but wants to avoid the addition of sugar – this sugar free caramel pecan pie will satisfy all of your cravings. Trust us – you'll love it! It's the perfect option for the Holidays.
The Bottom Line
All in all? There are plenty of different delicious recipes out there that will allow you to whip up a healthier, sugar-free alternative to classic pecan pie in no time at all.
Now that you have taken the time to read through our guide above, we hope that our recipe roundup has been able to give you a little bit of inspiration on how you can go about making a sugar free pecan pie of your very own.
The only question left to ask is, which recipe will you try to make first? Thank you for reading, and happy baking!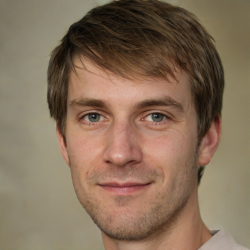 Latest posts by Mark Williams
(see all)