If you're craving Taco Bell seasoned rice you've come to the right place. In this guide, we're going to show you how to make the most amazing copycat Taco Bell seasoned rice in less than 30 minutes.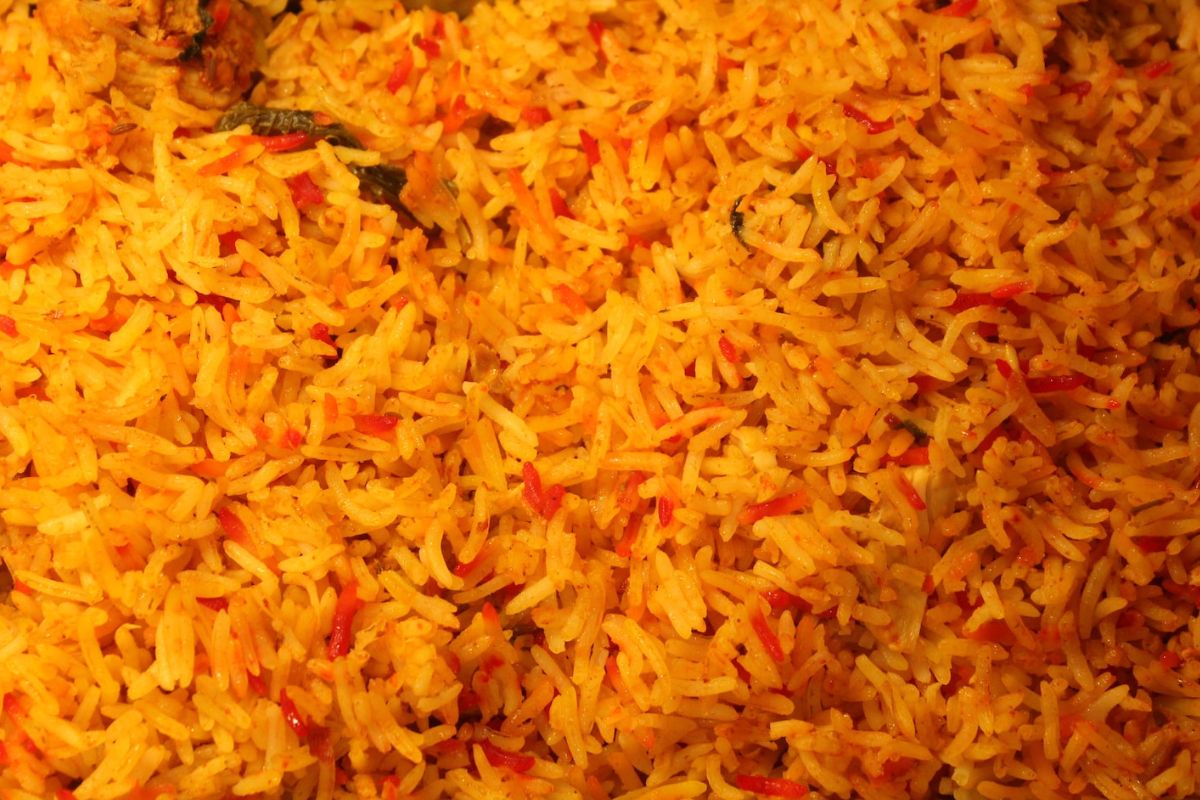 Taco Bell rice is one of the fast-food chains' most loved dishes. It's packed with bold flavors and completes almost any meal. However, not many people realize that it's also one of the easiest recipes to throw together at home.
In no time at all, you can make a delicious side dish, burrito filling, or main dish. However, if you want to make the best Taco Bell seasoned rice, you have to know what you're doing.
Aside from showing you what you need to make Taco Bell seasoned rice, we'll show you what to do and give you some neat tips that will make things easier.
Let's get started, shall we?
What Is Taco Bell Seasoned Rice?
Before you can even dream about making the best Taco Bell seasoned rice, you need to know exactly what it is. You probably already know it's a Taco Bell side dish but do you know what it's made of?
Taco Bell seasoned rice is a unique Mexican side dish made from Mexican spices, long-grain rice, and tomato sauce. Thanks to its bold flavors and lovely texture, it has become one of Taco Bell's most popular side dishes.
What makes this side dish so special is the unique combination of herbs and spices used to give it flavor. These herbs and spices are onion powder, cumin, paprika, oregano, chili powder, and garlic powder.
The Ingredients Needed Make Taco Bell Seasoned Rice
The ingredients list for this Taco Bell seasoned rice recipe is quite long, but you'll probably already have all the ingredients in your cupboards. We've listed the ingredients needed to make Taco Bell seasoned rice below!
2 tbsp olive oil
⅓ cup finely minced yellow onion
1 cup long-grain rice
1½ cups water
2 tbsp finely minced bell pepper
1½ tsp salt
6 oz tomato sauce
1½ tsp ancho chili powder
1 tsp paprika
½ tsp garlic or garlic powder
¼ tsp coriander
Cayenne pepper pinch
½ a lime
Nutritional Facts
As far as nutrition goes, Taco Bell seasoned rice is actually quite healthy. It doesn't contain too many calories and is almost completely free of fat.
To give you a better idea of this Taco Bell seasoned rice's nutritional value, we've listed the key numbers you need to know.
Calories: 241
Protein: 4 grams
Carbohydrates: 48 grams
Fat: 1 gram
Fiber: 2 grams
Sugar: 1 gram
Sodium: 12 milligrams
How To Make The Best Taco Bell Seasoned Rice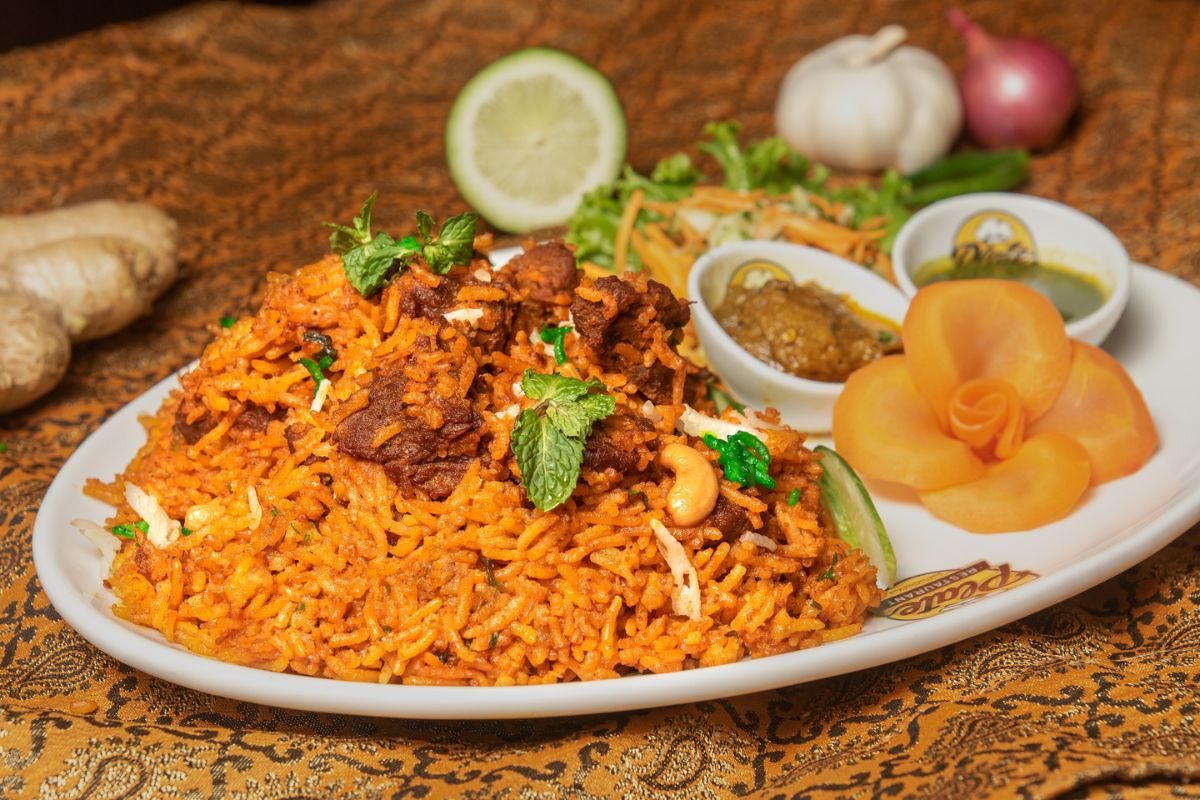 Now you know what's needed to make the best Taco Bell seasoned rice copycat dish, we can show you how to make it. Making Taco Bell seasoned rice is surprisingly easy. There are only six simple steps to follow.
We've detailed each step you have to follow to make a delicious Taco Bell seasoned rice below. If you follow each step carefully, you'll be able to make the most amazing side dish.
Step 1 – Heat Your Rice
The first thing you need to do when making Taco Bell seasoned rice is get the rice cooking. To do this, heat your oil in a saucepan on medium heat. Let the pan heat up first before adding the rice.
Cook the rice for approximately 2 minutes, making sure you stir it regularly.
Step 2 – Throw In The Peppers And Onions
Once you've cooked the rice for 2 minutes, you can start to cook the peppers and onions too. Simply throw both vegetables into the saucepan with the rice and let everything cook for approximately 5 minutes.
You should cook the peppers and onions until they start to soften. If they start to stick or burn, increase the heat, as this will prevent that from happening.
Step 3 – Mix In The Tomato Sauce, Water, Herbs, And Spices
Next, mix in the tomato sauce, water, chili powder, salt, cayenne pepper, coriander, garlic powder, and paprika to the saucepan. Stir the mixture to combine it. Give the mixture a really good stir to ensure all the flavors combine with the rice.
Step 4 – Simmer The Mixture For 15 Minutes
You should now boil your rice before reducing the heat. Cover it with the saucepan lid. Then, simmer your rice mixture for approximately 15 to 20 minutes or until the rice has absorbed the liquid.
Step 5 – Take The Rice Off The Heat
Now your rice is ready, take it off the stove and leave it to sit for roughly 5 minutes. The rice should be covered during this time. During this step, you can squeeze in lime juice.
Before serving your rice, give it a try and see what you think. You can add more seasonings if you want to give the rice more flavor, but make sure you give it a good stir.
Step 6 – Serve Your Taco Bell Seasoned Rice
Your Taco Bell seasoned rice is now ready to serve. We recommend serving the rice as soon as possible whilst it's still hot.
The Best Uses For Your Taco Bell Seasoned Rice
Now you've made your Taco Bell seasoned rice, it's a good idea to know what to do with it.
One of the greatest things about Taco Bell's seasoned rice is its versatility. We can use this rice in a wide range of different dishes, as a side dish, or include it in a main meal.
In the next part of this guide, we've listed some of our favorite uses for this type of rice.
As A Side Dish
One of the most common uses for a Taco Bell seasoned rice copycat recipe is to use it as a side dish. This rice can be used as a healthier side dish in various Mexican dishes.
Some examples of this include alongside a taco salad, with a Taco Bell bean burrito, alongside your chimichangas, or with enchiladas.
You could serve this rice as a side dish instead of fries or chips.
To Fill A Burrito
Most Taco Bell burritos are filled with seasoned rice so it only makes sense for us to do it too. Good examples of burritos Taco Bell fills with seasoned rice include the cheesy bean and rice burrito.
We recommend filling your burrito with your choice of meat and beans, green onions, salsa, cheese, and seasoned rice.
In A Mexican Salad
You could mix your seasoned rice with shredded chicken, black beans, cheese, and sour cream to make a hearty Mexican salad. This is a quick, easy, and delicious dish that can be served as a main meal or a side dish.
Taco Bell Bowl
Another good option is to make a Taco Bell power bowl with your seasoned rice. Simply mix the rice with chicken or steak, guacamole, cheese, refried beans, and sour cream.
Should You Rinse The Rice Before Making Seasoned Rice?
A common question people often find themselves asking is whether or not they should rinse the rice before cooking it. From our experience, the answer to this question is it doesn't matter.
We've made seasoned rice by rinsing the rice first and not rinsing the rice first and we've never seen a big difference.
The texture and flavor of both are identical. However, what we did notice is that the rinsed rice stuck to the saucepan less. We also found that the rinsed rice was harder to toast in the oil.
Therefore, we don't think it matters either way.
Can You Use Brown Rice Instead?
You might be pleased to hear that yes, you can use brown rice to make Taco Bell seasoned rice instead of white rice. All you have to do to use brown rice instead is cook it for longer than white rice.
How Do You Store Any Leftover Seasoned Rice?
If you have any leftover Taco Bell copycat seasoned rice, you can store it for use at a later date. The best way to store the rice is in an airtight container.
The container should then be placed in the refrigerator. You can keep your rice in the refrigerator for up to 3 days. After that, it should be thrown out.
To reuse the rice, heat it on a stovetop or in a microwave.
Final Thoughts
That concludes this guide that shows you how to make the best Taco Bell seasoned rice from the comfort of your home. As you can see from our guide, making a copycat Taco Bell seasoned rice dish is surprisingly easy.
Once you have the basic ingredients you need to make it, you can whip up a flavorful rice dish in less than 30 minutes.
Now you have this guide at your fingertips, you should try and make Taco Bell seasoned rice. Thanks to the tips we've given you, you should know exactly how to use it too.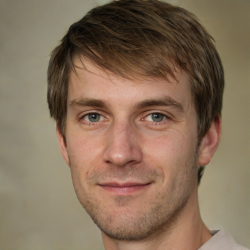 Latest posts by Mark Williams
(see all)