Vermouth is a fortified wine that is flavored with a range of spices and herbs, and is commonly made either dry (i.e. white) or sweet (i.e. red).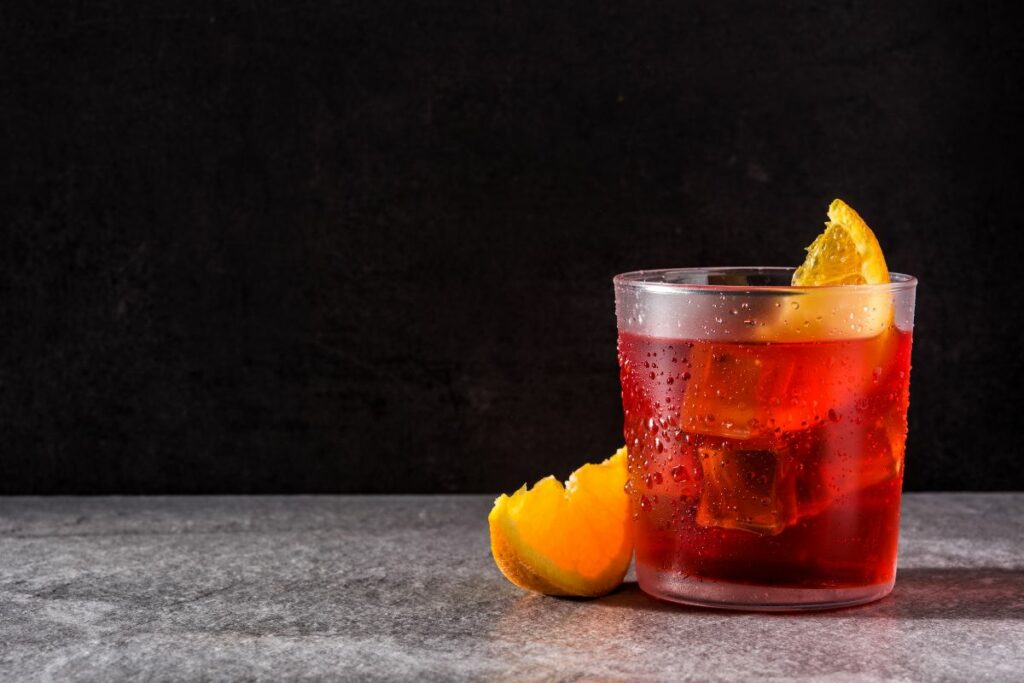 Dry vermouth comes from France and is famous for its inclusion in martinis. It is also floral and dry. Meanwhile, sweet vermouth hails from Italy and is herbal, spiced and sweet, and is found in cocktails like Negronis and Manhattans.
You can also enjoy vermouth – either dry or sweet – as an apéritif. Because vermouth is a fortified wine, it has a slightly higher alcohol content than wine that isn't fortified.
What Does Vermouth Taste Like?
The flavors and aromas of vermouth can widely differ depending on the brand of vermouth and its style.
Dry vermouth is light-bodied with a low amount of tannins and can have a floral, fruity and herbal smell with a dry finish.
Meanwhile, sweet vermouth is usually medium-bodied with some tannins and usually has notes of caramel, cocoa, dark fruits, herbs, spice, and vanilla.
Since it can have such a wide range of sweetness and flavor, it's wise to taste a range of quality vermouth to see which one is your favorite. 
Where Does Vermouth Come From?
Inspired by recipes from Ancient Rome, Antonio Benedetto Carpano made the first sweet vermouth in Turin, Italy in 1786.
Meanwhile, dry vermouth was created in 1813 by Joseph Noilly in France. Both creators' names exist today on two of the most famous brands of vermouth.
Vermouth was initially created as a medicinal tonic, but because of its intoxicating properties it soon turned into the apéritif we all know and love today!
Vermouth is made using a wide range of grapes across many wine regions with a variety of harvests and growing conditions.
Wine becomes vermouth by aromatizing wine with botanicals before fortifying it with a small amount of distilled spirits such as brandy. The wines tend to be aged and account for at least 75% of the mix.
Creating vermouth is a process that is closely guarded. A lot of vermouth producers exist and each one uses its own recipe of botanicals and herbs like wormwood, sage, saffron, juniper, gentian, coriander, and chamomile.
Some kinds of vermouth take a couple of weeks or even months to age. 
What Cocktails Contain Vermouth?
Vermouth is famous for being an important ingredient in a variety of iconic cocktails. Let's take a look at some of them!
Manhattan
Sweet vermouth is responsible for giving this whiskey-based cocktail its iconic flavor combo.
Martini
Dry vermouth and vodka or gin are all you need to shake up this famous cocktail. The proportions can be altered according to your taste.
For example, a 'dry martini' uses less vermouth, while a 'bone dry martini' only has a small drop of vermouth.
Negroni
This is a lightly sweet and butter cocktail that is equal parts Campari, gin, and sweet vermouth. A twist on this is the Boulevardier, which uses whiskey instead of gin. 
Vieux Carre
This is a New Orleans take on a Manhattan. As well as whiskey, this cocktail contains a touch of benedictine and some cognac. 
What Food Should You Pair With Vermouth?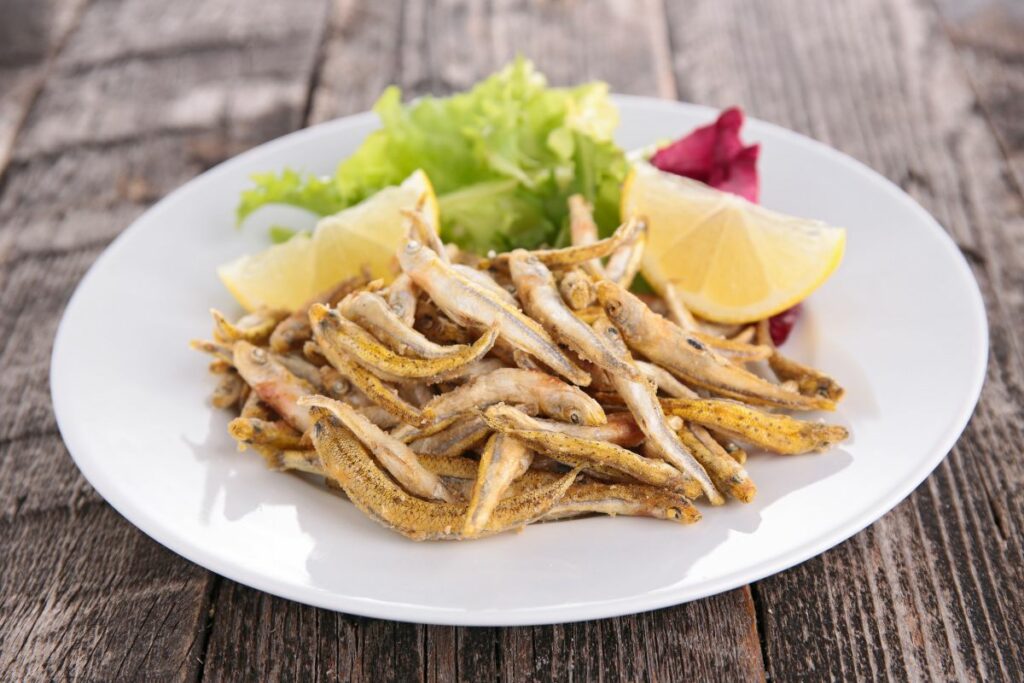 Both sweet and dry vermouth make amazing apéritifs. You can serve with tapas-inspired dishes of aromatic shrimp, fried anchovies, or salty ham.
Dry vermouth is also a great apéritif alongside strong cheeses, and sweet vermouth goes great with salty, dry cheese such as pecorino. When cooking you can also swap out white wine for dry vermouth.
Straight vermouth should be poured in 3-ounce servings. We recommend serving it in a tumbler with an ice cube, or in a cocktail glass. To really enhance the flavor of vermouth, serve with a twist of orange or lemon.
Popular Vermouth Brands
It's easy to find vermouth in both grocery stores and liquor stores, often in the mixers aisle. We recommend going for high-quality brands, and if your store is a little lacking in their vermouth inventory, see if they can order a bottle in for you.
Prices for vermouth can greatly differ depending on the application. Lillet Blanc or Cocchi Americano can be switched out for dry vermouth, while Dubonnet Rouge can be used instead of sweet vermouth. However, it
's important to keep in mind that the results may differ when swapping out vermouth for a substitute. 
If you're not going to regularly use your vermouth, we recommend buying smaller 375ml bottles that are available in a number of brands. Let's take a look at some producers of consistently high-quality vermouth:
Vya
Tribuno
Pune e Mes
Noilly Prat
Martini & Rossi
Dolin
Cinzano
Carpano
How To Store Vermouth
Nobody wants a dusty old bottle of Vermouth lurking in the back of your shelf that resembles vinegar more than fortified wine!
Like we've already mentioned, if you don't tend to use vermouth regularly for your cocktails, you can use smaller half-bottles, but how can you make vermouth last longer?
The best way to store vermouth is to keep it in the fridge. Cold temperatures seriously boost the longevity of vermouth and will help you keep its flavor. However, the minute you open a bottle of vermouth it will start to oxidize.
Many vermouth experts estimate that it actually takes over a year for Vermouth to 'go bad,' and once it's been opened for 3 to 6 months it will taste like a poor-quality vermouth, instead of being sour or downright undrinkable.
If you're concerned about how long you've had a certain bottle of Vermouth, then why not cook with vermouth rather than drink it?
All you need to do is use vermouth in place of white or red wine. It will give your food a unique flavor that compliments fish and meat. Or, you can make vermouth-infused food and use it for cocktails. It's the best of both worlds!
Conclusion
We hope our article has given you a better idea of what vermouth is, the difference between sweet and dry vermouth, and how you can use vermouth in your cooking as well as your cocktail mixing!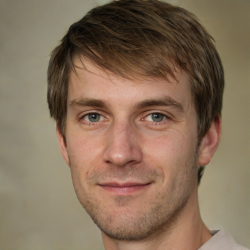 Latest posts by Mark Williams
(see all)