The famous croissant is a traditional pastry that melts in your mouth.
Because they are buttery, flaky, and simply wonderful, we enjoy eating them for breakfast or at any other time of the day.
The croissant's distinctive crescent form is where it earned its name. But here's a fascinating fact: don't believe the myth that this dessert originated in France!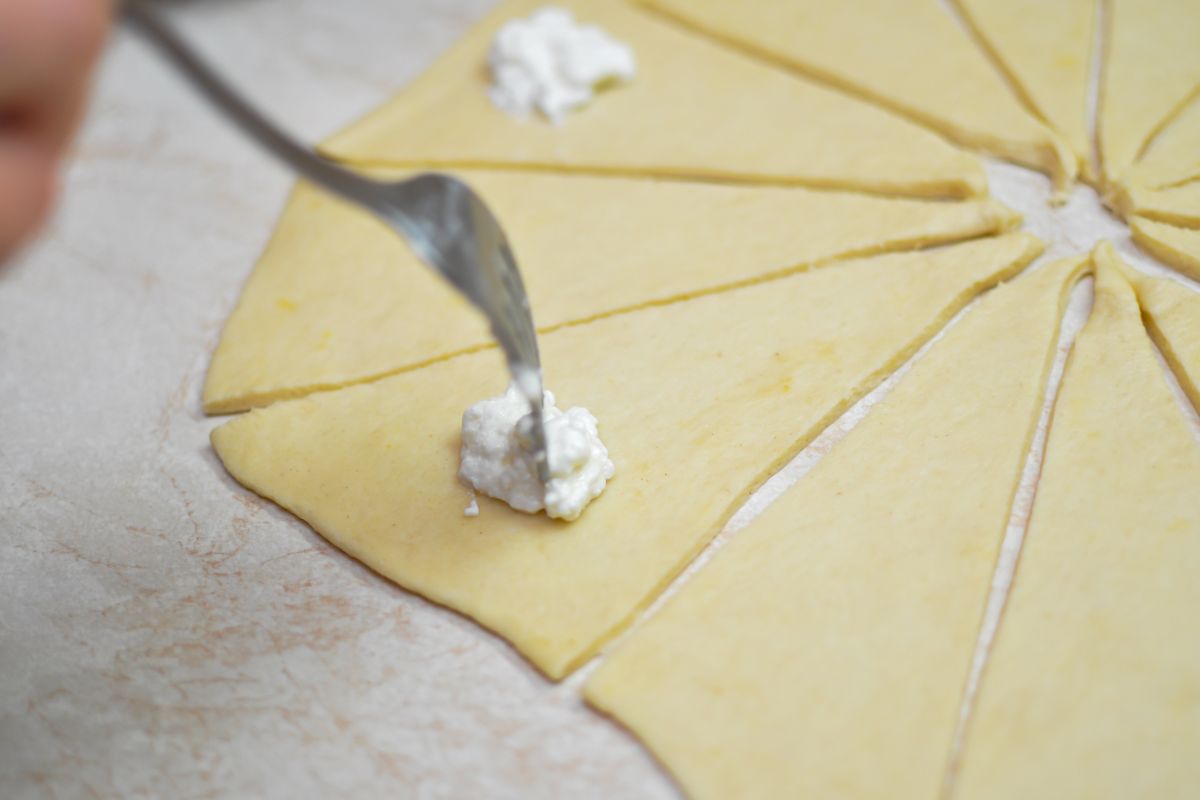 Even though the word "croissant" is French and the food is a mainstay of French cuisine, it is actually a "viennoiserie," which means it has Austrian roots.
Croissants are delicious pastries, but they aren't particularly enjoyable to eat on their own.
No croissant is complete without some form of filling or topping, whether you buy them from your local bakery or make them yourself!
You also have a wide range of alternatives for fillings! You can't go wrong, whether it's sweet, savory, or a mix of the two.
You can get as creative as you like with your fillings since croissants make the ideal canvas.
In this article, we'll tell you some of the best fillings for your croissant, so you can get maximum enjoyment from these versatile pastries.
Sweet Fillings
Nutella
Any type of hazelnut spread would do, but Nutella is our favorite by far!
This delicious spread, which is creamy and nutty, will liven up your basic croissant. Just a small covering of Nutella will do for your pastry because it is so sweet and tasty.
Spread some Nutella on a triangle of dough, then roll it up into the familiar form to make your own Nutella croissant.
Your croissant is ready once it has baked for 20 minutes at 375 degrees.
Ice Cream
Cold ice cream paired with a warm croissant is an absolutely perfect balance. We can assure you that the temperature difference will pique your taste buds.
Cut the croissant in half down the middle, then top one half with a scoop of your preferred ice cream flavor.
Use the top part to cover it and enjoy! Although messy, it will be well worth it.
Berries And Cream
Think Danish and fill your croissant with your favorite fresh berries.
Before rolling the dough, pour some honey on top if you want the dough to be sweeter. Bake it for 15 to 20 minutes after placing it in the oven.
Then, using a piping bag with a small tip, fill your croissants with pastry cream.
Peanut Butter And Jelly
Just picture PB&J on a buttery, flaky pastry.
It already tastes amazing on plain white bread, so pairing your traditional American filling with French-Austrian bread will make it shine.
On top of the dough triangle, put a thin layer of peanut butter and jelly. The dough should be rolled out loosely to create the lovely crescent shape.
Bake just long enough for the pastry to turn golden brown, or 15 to 20 minutes in the oven.
Pumpkin Pie
It's the classic autumn flavor! Your croissant only needs a basic pumpkin pie filling flavored with fall spices to be more exciting.
Combine cinnamon and nutmeg with pumpkin to form a puree. To make a crescent pastry, spread the filling on a triangle of dough and coil it up.
Place it in the oven, and then wait 10 to 15 minutes.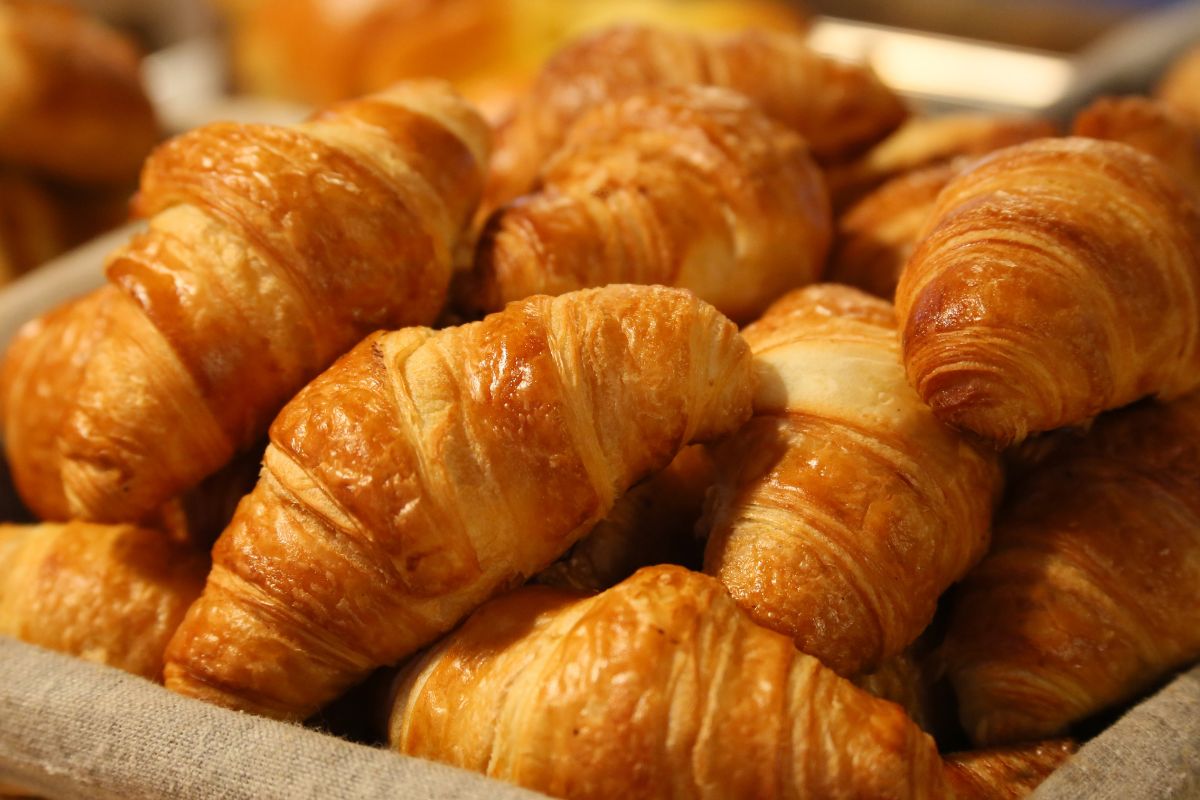 Savory Fillings
Meatballs
A croissant makes a great vessel for ground meat, so why not make it a meatball sub with a creative spin?
Simply place a meatball or a slice of meatloaf on the dough triangle's widest end, then roll the dough up. Once baked to a golden brown, your creation is complete.
Chicken Parmesan
Although chicken parmigiana is typically served as a pasta dish, there is no rule prohibiting you from using it as a filling for croissants.
In fact, it ought to be made illegal to not try it out at least once in your life! Simply place a slice of chicken parmesan on your croissant dough, then roll it up.
After 20 to 25 minutes of baking, remove from the oven and serve alone or with marinara sauce.
Caramelized Onions And Goat Cheese
It won't matter if you add this mixture to your croissant before or after baking. It will still be absolutely divine!
By sautéing your onions in olive oil over medium-low heat, you can caramelize them. Just leave it alone to soften after seasoning it with salt and pepper.
Now, spread your dough with the sweet onions and goat cheese, roll it up, and bake it!
Garlic And Cheese
Cheese on a croissant is already great by itself, but when you add some butter and garlic, the flavors explode!
So, this is how you do it: sauté some minced garlic for 3 to 5 minutes. Put some butter on that pastry dough after that.
The sautéed garlic is then added to the butter. Then some parsley and mozzarella cheese. Roll up that beauty, then bake it. Amazing!
Hot Dogs
Traditionalists might scoff at us for this, but don't mind them – they're just envious that we get to enjoy this tasty delicacy!
The taste of hotdog-stuffed croissants is anything but basic; they are like pigs in a blanket.
Feel free to experiment with various sausages in addition to the ordinary hotdogs.
To assemble, place a miniature hotdog or sausage on the dough triangle's widest end and roll. Enjoy the result after a 15 to 20 minute bake.
Final Thoughts
Croissants can be far from boring when paired with one of these delicious fillings.
Whether you have a sweet tooth or have a hankering for savory food, one of these fillings is bound to make croissants a part of your daily routine.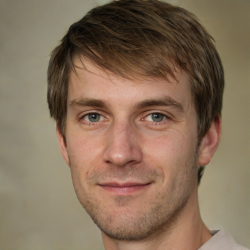 Latest posts by Mark Williams
(see all)