Now and again, you find yourself pondering some questions in the kitchen. You may ask yourself what the best bread is for your soup or what rice you should serve with your chili etc.
One such question came across our minds recently. We wondered what to serve with cinnamon rolls and decided to investigate several ideas. Many of which made us pleasantly surprised!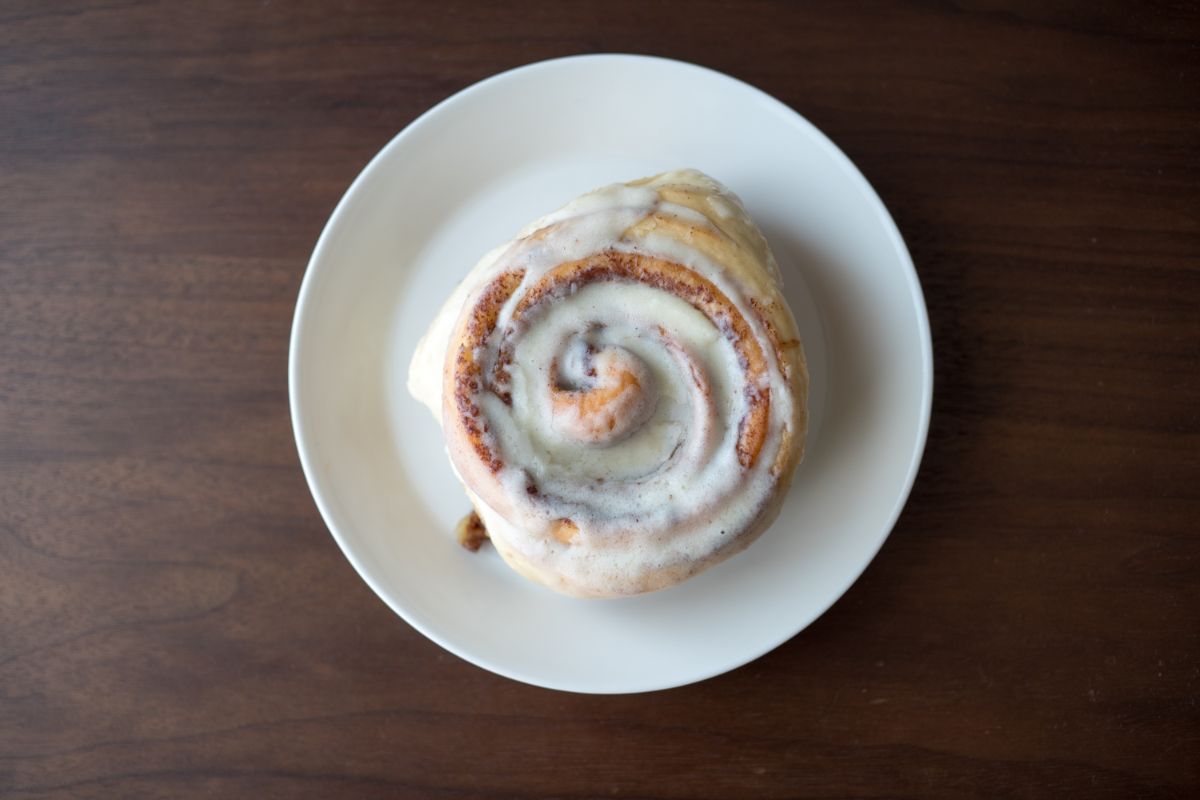 We've got our findings in this handy list below. Join us as we explore some of the best things to serve with cinnamon rolls.
What To Serve With Cinnamon Rolls: 25 Ideas
So, without any more delays – let's dive into this comprehensive list! We hope you enjoy all of these.
We kick off our list with this absolute classic. Shepherd's pie is a gorgeous dish made with minced meat, mashed potatoes, peas, carrots and gravy. It's well known for being an incredibly warming dish during the colder, winter months.
Many people like to add cheese over the top and allow it to melt during baking for that extra bit of flavor. However, it needs something on the side – and a cinnamon roll can be just the right idea!
Sloppy Joes has been a favorite for diners for many years. It's highly filling, quick and easy to make and almost everybody loves it. While it can be a little messy at times, its taste means so many people love to keep going back to it.
Cinnamon rolls on the side can be the perfect pairing with them. You have the savory meat and smoky flavors from the Sloppy Joes, along with the sweetness from the cinnamon rolls. It's like having the holidays on a plate!
Chili is another dish that has long been a favorite for so many people. You can make chili exactly to your liking, like making it spicy or as mild as you want. However, chili needs something with it to bulk it up a little.
Of course, you can use rice or even french fries – but why not have some cinnamon rolls on the side? The contrast of sweet and savory works incredibly well, but this is especially true if you decide to have a spicy bowl of chili.
The sugars can help to calm down the "burning" feeling you'll get from the chili!
Okay, so we said tomato soup – but in reality you can have whatever soup you like with cinnamon rolls. We feel that tomato soup goes best though because of the creaminess of the cinnamon rolls and the sugar content.
Of course, the main thing is that you're getting a little more out of your meal with the rolls on hand. So – if you're thinking of a unique pairing to have for lunch, why not turn your attention to some soup and cinnamon rolls!
Mini quiches are a nice little party food choice to think about. They're just right in terms of their portion size, but when you're finished with them, you might feel like you need something a little more and something sweet.
Luckily, this is where cinnamon rolls can come in handy and fill the void. You will adore the mixture of the flavors on your tongue!
If you're having brunch, then why not pair some baked goods together to fill you up for the rest of the day until dinner? Muffins are really tasty on their own, but when you have a cinnamon roll nearby too – it's something that cannot be replicated.
Of course though, you'll need to be careful with the amount of sugar you're having – but you should be fine if you limit yourself throughout the week.
Fruit salad is one of the healthiest choices you can make, especially when it comes to breakfast. With plenty of vitamins and minerals in the bowl, you should feel great for the rest of the day.
But it's not without its downsides. It can get a little dull at times and you may need something to make the dish a little more interesting – so why not add some sugary cinnamon rolls into the equation!
Sometimes, a go-to option for any time of the day is an omelet. They're quick and easy to make and you can make them to your own specifications. However, perhaps the most popular omelet to make is cheese and ham.
Once you've finished this tasty snack though, why not finish off the dining experience with a sweet cinnamon roll and a cup of coffee? Truly amazing.
Chicken casserole is another quick dish to make at home and it allows you to use a lot of ingredients that could go bad in a quick amount of time, like fresh vegetables. Of course, with everything that chicken casserole has – it does lack a little sugar.
This is where the cinnamon rolls could play their part. They can give you the sugary inclusion you're looking for with your dinner!
Hash browns can be used for a variety of different meals. They have a very unique taste and their texture is superb. However, hash browns can be a little sharp at times and you need something at hand that can flip the switch on your taste buds.
Cinnamon rolls can help to cleanse the pallet here. They taste great, they smell amazing and they can take the sting out of the hash browns!
Chicken curry is one of those meals that sometimes, you just crave. But what you might not know about chicken curry is that it pairs perfectly with sweet treats – and in this instance, cinnamon rolls.
Cinnamon rolls can help with spicy curry, if that's how you made it, and they can make your food taste that much better through the creamy and sugary textures you get from them. We'd seriously recommend that you give cinnamon rolls a try with a homemade curry.
You know, some people will think that pizza and cinnamon rolls will be a meal that's a little too big for them – but we'd say that if you've left enough room for one, you should really pick up a cinnamon roll after a slice!
The cinnamon in these rolls allows the cheese, tomato and other toppings to dissipate a little easier, so you're not tasting your pizza in your mouth for the rest of the day. Think of it as a tasty way to freshen up your breath for a little bit!
Shrimp salad is popular among diners across the country. It's healthy, it's quick and it's simple to make. The only problem you'll find with a shrimp salad is that it's not filling enough to last for the rest of the day.
So, if you have some cinnamon rolls nearby, you'll be able to solve this problem. Not only this, but because you've had a healthy lunch – cinnamon rolls can be eaten without any guilt, especially if you're on a calorie controlled diet.
Many pasta dishes can go well with cinnamon rolls, but carbonara is one of the best because of the use of bacon and how creamy it is. These two factors allow the sweet and spicy finish from the cinnamon rolls to flow through much easier.
You can make a carbonara dish very healthily too, and have as many of your favorite vegetables in it as you like. So, if you're on a health kick – this could be the choice for you.
Another quick dish to make that can match perfectly with cinnamon rolls is a beef stir fry. The contrast and combination of so many different ingredients can feel like a party on your taste buds.
The best way to enjoy a cinnamon roll with a stir fry though is to make it very spicy, by adding small green and red peppers into the mixture. Don't forget to add all your veggies and noodles too!
Vegetable stew is a highly hearty dish and with all of the vegetables and powerful broth flavor, you may need something on the side to take the edge off – and cinnamon rolls work so well to do this.
What most people have found is that cinnamon rolls almost "reset" their taste buds after they've eaten this stew, and it does this in a welcoming and calming way.
So, if you're hoping for something healthy to make for your rolls, why not opt for this stew.
Moving the attention over to something more sweet now, whipped cream and cinnamon rolls work hand in hand. They are an ideal dessert option, and what could be more basic to make at home than whipped cream?
Cream pies are a massive hit at home due to their texture, flavor and indeed their portion size when you make a full one.
However, what we've found is that by having cinnamon rolls paired with a cream pie slice, you get the best of both worlds in terms of the textures. 
Vanilla ice cream is a classic dessert – but let's face it, it's a little vanilla! So, why not make things a little more interesting by adding a cinnamon roll into the mix.
Literally serve the two together and then place the vanilla ice cream on top of the roll! 
When someone asks what your favorite drink is during the cold winter months, you'll likely answer with hot chocolate, right? Well, that's great and everything – but what happens when you are hungry? Hot chocolate alone isn't going to cut it.
Cinnamon roll and hot chocolate together is something that can help you. The little kick from the cinnamon and the deep, milky texture from the hot chocolate is a pairing that simply cannot be explained without having it.
Heading back to the land of savory foods now, a breakfast burrito can be very filling – but there are ways you can make it lighter. So, if you decide to make yourself a light breakfast burrito, you could compliment all the flavors you've had with a sweet cinnamon bun!
Why not enjoy your cinnamon rolls with a barbeque classic hamburger! If you're hoping to wash away all the meaty and smoky flavors that come with your hamburger, then a highly flavorful cinnamon bun can do that – and it's the perfect sight for a dessert!
Kabobs have to be up the top of the list of foods that take little effort to make! Luckily with kabobs, you can control the amount that you eat – which leaves plenty of room for your cinnamon rolls which can finish the job.
If you've never had gumbo, you should definitely try it! It's delicious and unique, with a gorgeous Southern style. The only problem is that the tastes last with you for a little too long until you have something else to take the edge off.
This is where your cinnamon roll can really come into play. Add the sugar to your taste buds and you'll be in heaven!
Finally on our list, we present you with a classic cup of Joe! There's very few things better than a hot cup of coffee and a cinnamon roll. A classic mid-morning treat can and should be your go-to option.
The Bottom Line
And that's our list! We hope we've given you some amazing ideas for what to have with your cinnamon rolls – just be sure to keep a balanced diet throughout the week and you can happily enjoy these beautiful cinnamon rolls as and when you want!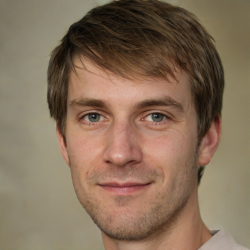 Latest posts by Mark Williams
(see all)