There are many foods out there that are quick and simple to make and that the majority of people love. Kabobs are one such food! They're perfect for summer barbeques or when you really don't want to overcomplicate the evening dinner.
The thing is, while kabobs are great and very tasty, they're not quite enough for a meal, so you'll need to have some amazing sides. But what should you choose?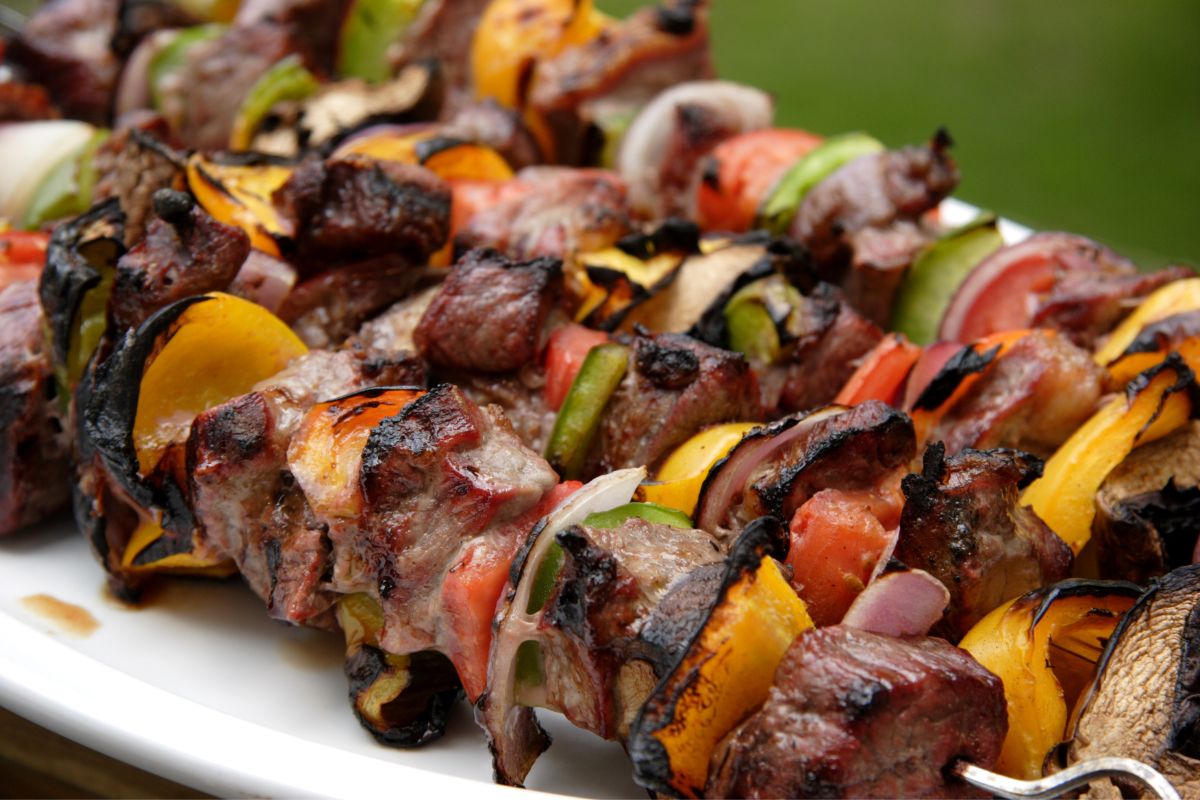 Luckily, we've got 16 great ideas for what to serve with kabobs in this helpful list. So, if you're ready to find out a lot more – then read on for all the answers.
What To Serve With Kabobs: 16 Ideas
So, without any further delay – let's dive in and see what you could serve with your kabobs. We hope you enjoy this list!
Dinner rolls are first up in our list because they're the go-to option for the majority of food types when it comes to dinner. They're incredibly soft, buttery and beautiful to taste when you've got gorgeous meats around (like on kabobs!).
Dinner rolls don't take too long to make from scratch, and because of their simplicity, you can easily make them to your liking. We'd recommend eating them right out of the oven and lathering them in garlic butter to get the best out of them.
Pasta salad is a favorite when it comes to a side dish, especially a side dish for brilliant family barbeques. You can enjoy pasta salad cold or hot and with such a plethora of flavors included in it, it goes amazingly well with kabobs.
Not only this, but you can, of course, make pasta exactly the way you like it – and you can make the salad exactly how you like it. So, if you're hoping for a completely tailored meal to your liking – then kabobs with pasta salad might be the right choice for you.
If you're looking for something wholesome and incredibly flavorful, then look no further than grilled garlic artichokes. The inclusion of the garlic is amazing and it really makes the recipe pop!
When you pair these with a very meaty, peppery set of kabobs – you get one of the best dinner choices you could possibly think of! While not everybody will enjoy this side dish, you'd be surprised at the amount of people that do.
The most important aspect of this is the garlic though. Without garlic, these artichokes can taste a little bland – so be sure you get this part just right!
Turning our attention to something incredibly hearty now, if you're looking for a healthy option to have with vegetable kabobs, then a caesar salad could be the right choice for you.
Like with many other salads, you can make this salad exactly how you want it. Some people like to make their salad crunchy and lathered with the most amazing dressing. Of course though, if you're on a strict diet – you'll need to have it plain.
Most people will think of potatoes as a great side for a whole variety of different dishes, but kabobs really benefit from sweet potatoes on the side.
As they are naturally sweet, the contrast between this and the smoky texture of the kabobs really work amazingly well.
These potatoes don't take too long to make, and you can season them as you'd want them before they go into the oven.
The only downside is that you'll likely be cooking these well before you make your kabobs, so they could be cold by the time you eat.
Garlic bread is a massive hit for people with various types of foods, but with kabobs – you will find this is one of the most ideal sides to choose. The powerful aroma and taste from the garlic on a soft, buttery bread is absolutely to die for.
This side dish is really quick and easy to make too, but you have to be careful with the length of time you leave it in the oven, as garlic bread is incredibly easy to burn.
Most people will agree that when it comes to a good barbeque, it's quite common for us to turn our attention to coleslaw. A good coleslaw can actually make or break a barbeque believe it or not!
Ensure you make a good, creamy and crunchy coleslaw to get the best results when you pair it with your kabobs.
There are so many different varieties of rice out in the market that sometimes it can be a little tricky to know which one is the best, especially when it comes to a side for your kabobs. We can safely say that pilaf rice is one of the best!
It has a highly aromatic flavor and if you add peppers and meat to it, it's an incredible side. What's even better is adding a generous amount of hot sauce or garlic.
Corn salsa is something that you either love or you hate, but if you fall into the category of someone that loves it, then you absolutely need to try this mix! After you've chowed down on meaty kabobs, there's nothing quite like having some spicy corn salsa to kick it up a notch.
It shouldn't take you too long to make this side, but you might have to go out to get a lot of the ingredients – which is where you might find yourself losing some time!
Okay, so we know this is kind of counterintuitive, but bizarrely it works with your usual meaty or vegetable kabobs. These fruit kabobs can sort of act like a dessert option as they are incredibly sweet and juicy.
On top of this, and as you might expect – these are perfect for vegetarians, as long as you grill them away from areas that have had meat grilled on them.
If you're looking for something creamy but is also sweet and savory, then corn pudding must be your go-to option with kabobs. As it has such a unique texture, it can really give you a pleasant surprise after eating your main meal.
Green salad might sound a little boring, but it is an excellent choice for a side. Much like with the caesar salad – you can make a green salad exactly to your liking, but you're also getting all the required vitamins and minerals that your diet needs.
As you can probably imagine, making a green salad takes very little time at all and you will probably find the majority of the ingredients at home.
Potato salad has been a staple to a meaty dish for many years, so when it comes to grilled kabobs – of course it's something you have to consider. The best potato salads are incredibly creamy, slightly peppery and very packed with ingredients!
Most people who have made potato salad before will also know how easy it is to make this side dish. Of course, if you're making for a variety of guests, you might need to ascertain if someone has specific dietary requirements.
This is because some potato salads use things like pineapple or other allergens which might not go down too well with your guests!
If someone asks you what the perfect couple is when it comes to food, kabobs and tzatziki will definitely be towards the top of your list.
All the flavors fuse together to create an authentic Greek dish that you would find at any Greek restaurant. Amazing.
No barbeque would be complete without having an intensely buttery corn on the cob experience. We adore this when we attend any outdoor food events. Corn is so simple to cook and when it's lathered in garlic butter, it's like heaven!
You can oven roast your corn if you wish to, but it's much better to be grilled outdoors in a meat-infused oil.
Finally on our list we have a gorgeous bowl of coconut rice. The aroma is unmatched and it's actually very healthy for you if you make it just right. Of course, coconut is a taste that is highly contentious with diners all over the country.
It's pretty simple to make though if you're on the side of people that love it. It doesn't take too long to cook and the ingredients required should likely be in your home (maybe apart from coconut milk).
Final Thoughts
And that's our list! We hope you've enjoyed all of our picks and you've found something that you can happily pair with your kabobs at home. Good luck and happy dining!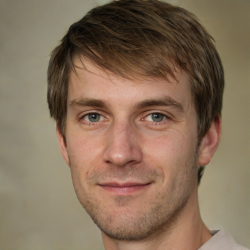 Latest posts by Mark Williams
(see all)