Everyone loves dessert. Recent polls have shown that around 51% of the American population has a sweet tooth – but what about other countries? What about specific cities around the world? Is it true that everyone loves dessert, or is it far more popular in some cities than we could imagine?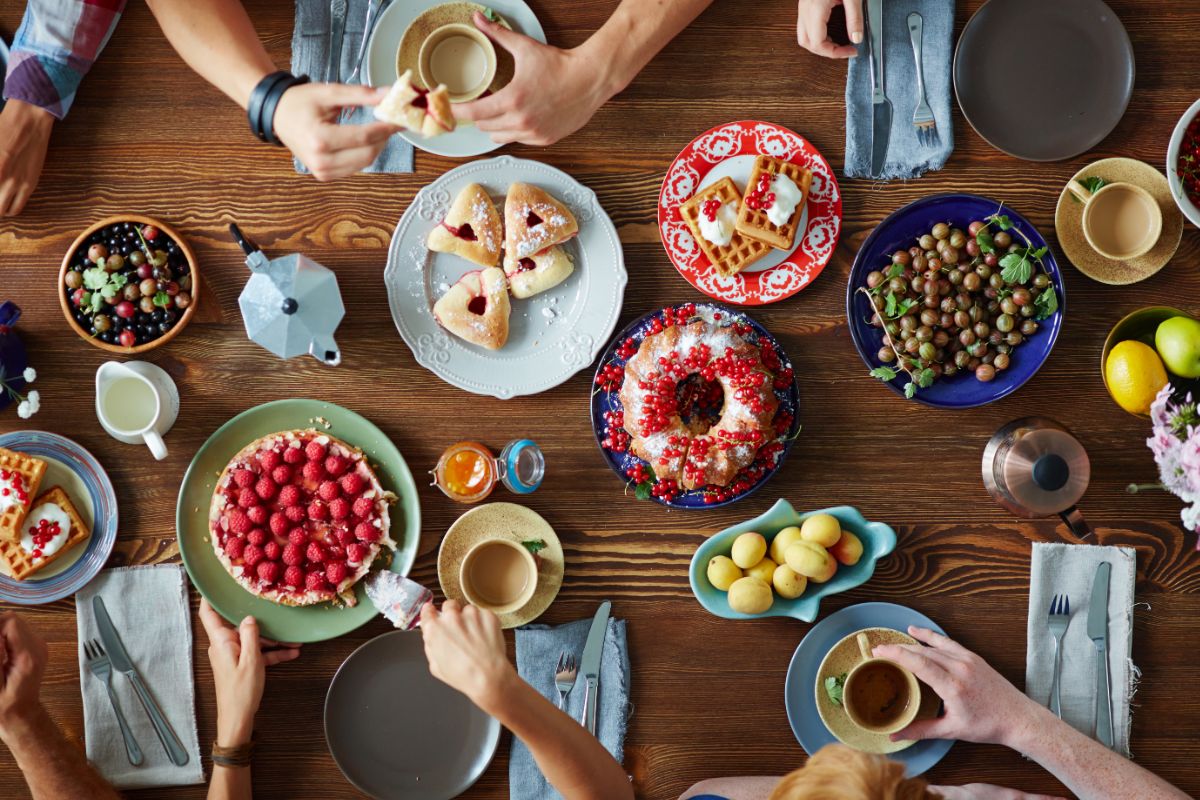 We have gathered data that is linked to desserts from several popular cities around the world to find out which one has the biggest sweet tooth. If you want to find out if your capital has a sweet tooth, just keep reading to find out.
Which City Has The Biggest Sweet Tooth?
In this study, we looked at the following cities: Paris, Tokyo, Vienna, Rome, NYC, Barcelona, Amsterdam, Stockholm, Berlin, Sydney, Beijing, Los Angeles, London, and Istanbul. This should give you a great idea of where to visit next if you have a sweet tooth!
How We Determined This
We determined which city has the biggest sweet tooth by gathering data about the number of dessert establishments, sweet food festivals, dessert tours, famous desserts from the city, and the number of adults who prefer sweet to savory dishes.
This has given us an index to accurately rank which cities have a sweet tooth, and which do not. However, we will also be discussing a few things that may influence these numbers, so stay tuned to find out more.
The Cities That Have the Biggest Sweet Tooth
When we put all the data together and get a total index, Paris is the city that comes out on top! In second place is Tokyo, then Vienna.
Below is a full list of these cities in order:
Paris
Tokyo
Vienna
Rome
NYC
Barcelona
Amsterdam
Stockholm
Berlin
Sydney
Beijing
LA
Perth
London
Istanbul
So, if you want to have the ultimate dessert experience, you are definitely going to want to check out the top three cities. There, you can enjoy hundreds of dessert establishments and even enjoy dessert tours and festivals.
If you were to check out these top three scorers, you would have to try their famous desserts. In Paris, you will need to get your hands on Saint-Honoré (a type of pastry dessert), ultra fluffy pancakes from Tokyo, and apfelstrudel (apple strudel) from Vienna. We'll take a look at the other famous desserts in another section!
How Many Adults Prefer Sweet to Savory Dishes?
Do you prefer sweet to savory dishes? Believe it or not, the majority of the cities we looked at actually prefer savory dishes! Only the majority in seven of the cities we looked at prefer sweet dishes. These cities and percentages are as follows:
Amsterdam – 54%
Perth – 57%
Sydney – 57%
Vienna – 58%
Tokyo – 60%
Beijing – 62%
Stockholm – 70%
Stockholm has a pretty impressive score of 70%! Curious about the cities that prefer savory dishes? Here are the percentages of the other cities for the population percentage that prefers sweet dishes:
Paris – 49%
Berlin – 48%
NYC – 46%
LA – 42%
Rome – 36%
Barcelona – 35%
Istanbul – 30%
London – 26%
It's hard to believe that only 26% of the Londoners from the survey prefer sweet foods.
Which City Has the Most Dessert Tours?
If dessert tours are your thing, then you are going to want to head to Paris (28), Barcelona (13), or New York City (8). There are plenty of opportunities for dessert lovers to visit all the hottest spots in these cities.
Shockingly, there are three cities on this list that have no dessert tours – Istanbul, Perth, and Beijing! Cities like Los Angeles, Berlin, and Stockholm only have one dessert tour available to check out, which is better than nothing, but still disappointing.
Which City Has the Most Dessert Establishments?
Tokyo wins this category by a landslide, with 2,350 dessert establishments in the city. In second place is Rome, with 985, then Istanbul with 609.
Despite being the overall winner, Paris only has 408 dessert establishments – fewer than expected! Perth only has 29 dessert spots, and Beijing just 78. The final city to have under 100 dessert establishments is Stockholm – with just 79.
So, if you want to walk the streets and come across countless dessert spots, Tokyo is the place to be! There's no way you could miss out on over two thousand establishments scattered across the massive city.
What About Sweet Food Festivals?
If you love visiting cities for their festivals and would like to combine festivities with sweet foods – where should you go? The answer is easy – Tokyo! This stunning city has 15 festivals surrounding sweet food, and they are unmissable.
In second place is the romance capital of the world – Paris, with 10 festivals held throughout the year for you to check out. Vienna has nine festivals, and lively NYC has seven. The only city on this list without a sweet food festival is Rome!
Cities like Stockholm, Amsterdam, Sydney, and Los Angeles all have one festival dedicated to sweet treats, while Perth, London, and Istanbul have two. Beijing has three festivals to check out, and Berlin and Barcelona both have four.
Does the City Population Impact This?
Surprisingly, the city population doesn't seem to have an impact on the number of dessert establishments, tours, and festivals! While Tokyo has the largest population and does have the most establishments and festivals, it only has three dessert tours.
Beijing, which is the second-largest city on the list, has just 78 dessert establishments, three festivals, and no dessert tours. On the other side, we have Vienna, which is the third-smallest city on the list. This city has 167 dessert establishments, nine festivals, and four dessert tours.
So, it's safe to say that population does not impact the results. However, popularity probably will, with the top three cities (Paris, Tokyo, and Vienna) being incredibly popular tourist spots.
Famous Desserts in These Capitals
We said we would do it, so here's a list of all the most popular desserts in each of the 15 cities we have listed:
Paris – Saint-Honoré
Tokyo – Ultra fluffy pancakes
Vienna – Apfelstrudel
Rome – Gelato
NYC – Cheesecake
Barcelona – Crema Catalana
Amsterdam – Stroopwafel
Stockholm –Fika evergreen
Berlin – Schwarzwälder Kirschtorte (black forest cake)
Sydney – Strawberry & watermelon cake
Beijing – Aiwowo
LA – Donuts
Perth – Kumo
London – Strawberries and Cream
Istanbul – Turkish Baklava
Summary
Well, now you know where to go if you want to have the ultimate dessert experience on your travels! Check out Paris, Tokyo, or Vienna if you want to submerge yourself in all your favorite sweet treats, and try some new things.
Sources
Paris dessert: https://en.parisinfo.com/search
Various other desserts: tripadvidor.com
Paris festivals: https://worldinparis.com/french-food-festivals-in-paris-food-culture
Vienna festivals: https://allaboutvienna.com/vienna-events/#January
Tokyo festivals: https://www.google.com/search?q=annual+dessert+events/festivals+tokyo
Istanbul festivals: https://istanbeautiful.com/top-festivals-and-events-in-istanbul/
NYC festivals: https://www.foodreference.com/html/new-york-december.html
Rome festivals: https://www.eventbrite.co.uk/d/italy–roma/food-and-drink–festivals/food
Barcelona festivals: https://annetravelfoodie.com/food-festivals-barcelona/
Sydney festivals: https://www.theguardian.com/food/2023/jan/03/
Berlin festivals: https://www.tasteatlas.com/eat-berlin
London festivals: https://www.theweek.co.uk/arts-life/food-drink/952788/
Tours: https://www.tripadvisor.com
Paris sweet or savory preferences:https://www.thelocal.fr/20190813/daily
Tokyo sweet or savory preferences: https://www.statista.com/statistics/1276222/japan
Istanbul sweet or savory preferences: https://tastewise.io/foodtrends/turkish#diets
NYC sweet or savory preferences: https://noshable.lovewithfood.com/do-you-know-if
Rome sweet or savory preferences: https://www.mintel.com/press-centre/european
Barcelona sweet or savory preferences: https://www.mintel.com/press-centre/european
Sydney sweet or savory preferences:https://www.taste.com.au/baking/articles
Berlin sweet or savory preferences: https://www.bakeryandsnacks.com/Article
London sweet or savory preferences: https://www.thegrocer.co.uk/consumer-trendsPerth sweet or savory preferences:https://www.taste.com.au/baking/articles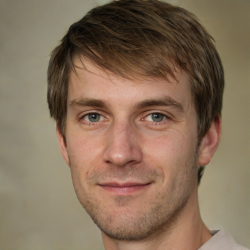 Latest posts by Mark Williams
(see all)