If you're using a peach pie filling for a nice pie or as a dessert sauce, you might see the benefits of saving you time and giving you a sweet flavor mixed in with some syrup that you can use in different ways.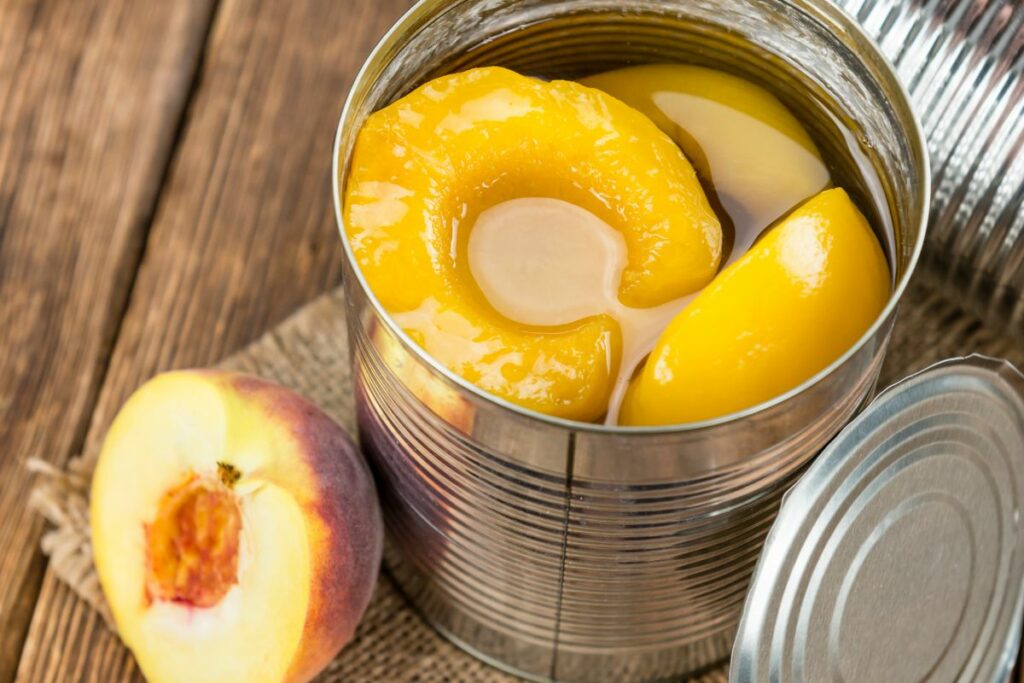 However, some may not like the sweetness that might lead to notes of bitterness as more of the pie is tasted, and you might want something fresher or has more of that homely taste to it that can make these recipes more appealing.
You might just want to improve your canned peach filling so it gives you more flavor without the need to peel and slice peaches, and we're here to tell you that this is very possible with some additions to your recipe. 
We'll show you how you can make your peach filling much more satisfying to taste without being too sweet, and you may be surprised how easy it is to achieve with some of the additions you can make that don't take up too much of your time.
How To Improve Your Canned Peach Pie Filling
The Ingredients You'll Need 
1 tablespoon of lemon juice
1 cup of granulated sugar 
1 cup of water
1 tablespoon of vanilla extract, or another kind, if you prefer 
¼ cup of cornstarch 
5 cups of canned or freshly sliced peaches
¼ tablespoon of cinnamon powder for added flavor
Instructions
Step 1
Add your water, lemon juice, cornstarch, and sugar to a saucepan and cook at medium to high heat until the mixture thickens, which can take around 5-8 minutes.
While this is thickening, constantly stir to ensure that no clumps form in your mixture. 
Step 2
Turn off the heat, add the vanilla extract, cinnamon powder, and peaches, and begin mixing everything together. You can allow the filling to cool down completely before adding it to your pie crust, or you can seal it tightly and put it in the freezer.
This recipe should be enough for an 8-9 inch pie, so you can adjust the measurements as needed. 
How Long Does This Filling Last For?
The good news is that you no longer need to transfer your peaches from the can to a container and leave them in the refrigerator, which could affect the consistency depending on how long you leave them, but it is suggested that you can leave them here for up to a week.
The same is said for this recipe, but to get more use from your filling, you can leave your mixture in freezer bags inside containers and freeze them, and this can keep them fresh for up to a month.
Once you're ready to use them again, you can defrost them until they are nice and soft, then you can add them to your pie crust and bake for 40 minutes at 400 degrees Fahrenheit.
Just be sure that you don't put heated pie filling into a cold crust, as you might see issues with having a soggy bottom pie crust, and this can make it fall apart easier, so you want to avoid this to ensure your crust has that nice crispy texture.
How To Stop Your Filling From Becoming Mushy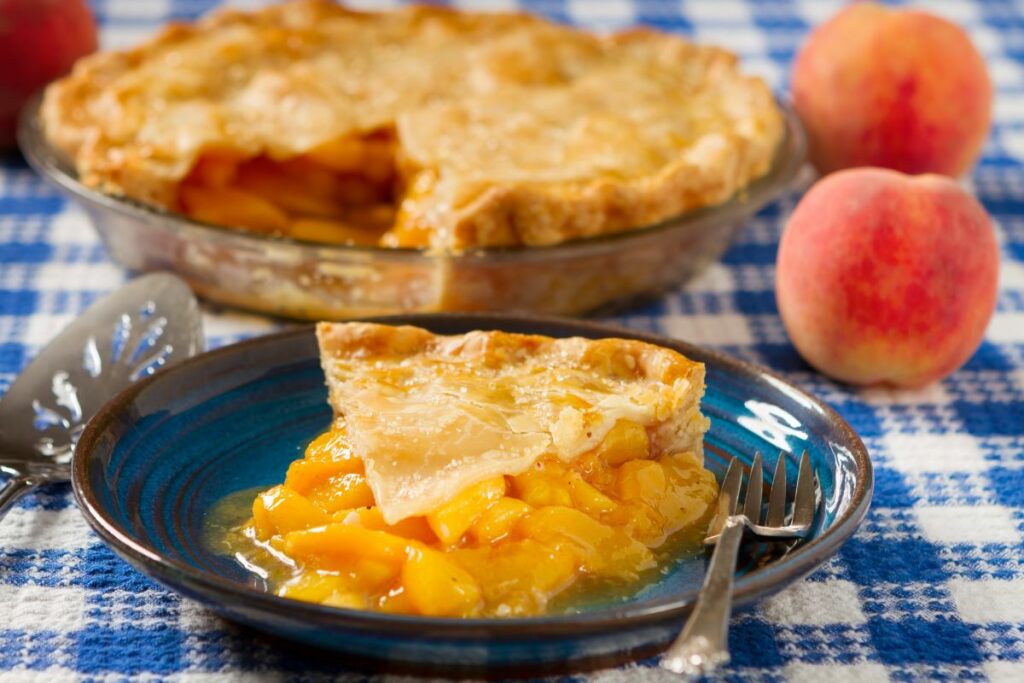 The thing that can affect your pie fillings consistency is the juiciness of your peaches, which can be a good thing, but gives you more of a watery instated of a lightly moist pie, and all you need to do is leave your sliced peaches in a bowl with some sugar and salt.
Then you want to leave it for about 30 minutes, then use a strainer over your saucepan, and leave your peach slices for around 5 minutes to completely drain.
You can also help with the filling by using a lattice top on your pie, as the spaces between the strips allow any extra juices to evaporate as the pie bakes.
With the juice you have left over, you can add some cornstarch to create a nice glaze for your pie, and you could add some lemon juice or even some nutmeg and brush the outside of your pie.   
Why Should I Use Canned Peaches?
There are upsides and downsides to each, but there isn't really a wrong answer so that you might use canned peaches if the fresh ones aren't in season, which is usually during the winter, and this is a time when people can really benefit from the warm flavors and feeling from this pie.
You could also use canned peaches as it can be difficult to find fresh ones that are ripe, and getting the best tasting ones depend on where and when they were grown, and it's often the smaller, softer, and lighter-looking peaches that give you the best flavor.
A hard and flavorless peach can really ruin this recipe, so to avoid this issue, canned peaches can seem like the better option, plus, you can keep them up to 3 years after you buy them, and it is suggested that you could keep them longer than this.
Fresh peaches can also take more work to prepare by peeling the skins off as well as slicing them, so we wouldn't blame you for going for the easier option, which can be just as sweet and delicious as a filling. 
The Bottom Line
You also want to ensure that the pie goes a nice golden-brown color, and you use a knife to test the inside, so it is nice and hot, especially if you're looking to serve it that day for the next course of your dinner.
Allowing it to cool for about 30-60 minutes is a good idea, as any cool whip, toppings, or garnishes you use have a nicer contrast with the flavor that comes from the inside of the pie.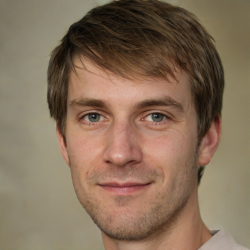 Latest posts by Mark Williams
(see all)