Have you ever heard of the Arizona Sunshine Lemon Pie? If you have not then you are missing out. This pie is so delicious even the name exudes just how good it is.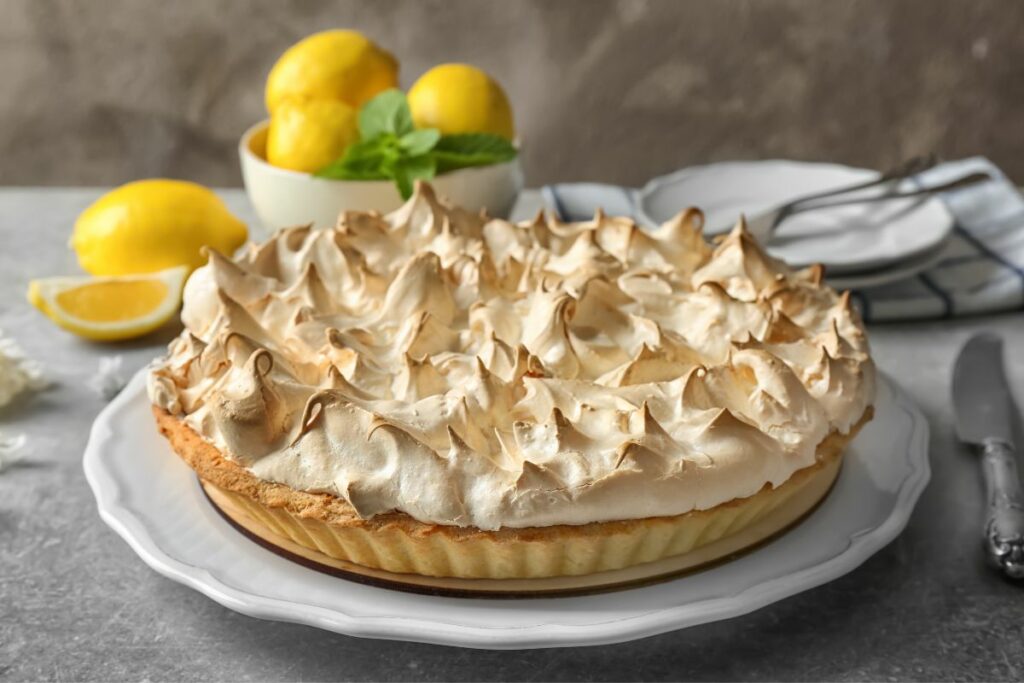 Surely making your own pie is not possible at home…alas that is not true! Making an Arizona Sunshine Lemon Pie is super easy to do! With this article by your side you should be well on your way to baking yourself one of these tasty pies.
So, in this article we have gathered all the information that you will need to bake an Arizona Sunshine Lemon Pie. From what you will need to how to use all the ingredients. We have you covered.
Why Is This Recipe A Good Choice?
If you are still not sold on the idea of making one of these tasty and sweet desserts, we have listed a few reasons below that will almost certainly encourage you to make one of these delicious pies at home.
Quick and Easy to Make – This dessert is quick and easy to make, with barely five minutes of prep and a short bake time, this dessert can be made by amateur bakers and experienced bakers alike.
Excellent Way to Use Lemons – Do you have lemons lying around that absolutely need to be used? This is a super easy way to make use of leftover lemons that you have lying around your home.
Perfect Summer Dessert – This dessert is perfectly balanced with a fresh yet tangy flavor that is just perfect for summer and spring weather.
Famous and Delicious Dessert – This dessert is quite famous, especially around the holiday season. This is the perfect pie to serve your guests for Thanksgiving or any holiday coming up.
You have got to be sold on making one of these pies! Now all you need is the know-how. Luckily for you, we have all the information you need listed below.
A Few Tips To Keep In Mind
Before you actually start baking, we thought that it would be a good idea for you to check out the list of hints and tips below. With these tips in mind you should be able to whip up the perfect Arizona Sunshine Lemon Pie without any issue at all.
Do NOT Over Beat the Eggs – When you are beating the eggs, you need to take care not to over beat them. If you are not careful then you may find that there will be too many air pockets in the filling. When this happens it can make the pie look less smooth than it should.
Weight Your Lemons – Take care to weigh your lemons before you use them. Lemons can come in all shapes and sizes which can mean that you do not get the amount of lemony flavor that you need. As such, weighing your fruit will allow you to make sure that you get all the flavor you need.
Thin Skinned Lemons are Best – Thinner skinned lemons tend to have more flavor than thick skinned lemons. In fact, lemons with a thick skin have a tendency to have a somewhat bitter taste.
Watch Out for Seeds – Many lemons will have seeds in them. As such it is essential that you make sure that you get rid of the seeds before you blend the lemons. Seeds can cause the pie to retain a bitter flavor.
Now that you know some tips to making the perfect Arizona Sunshine Lemon Pie, it is finally time to check out what ingredients you are going to need for this dessert.
What Are You Going To Need?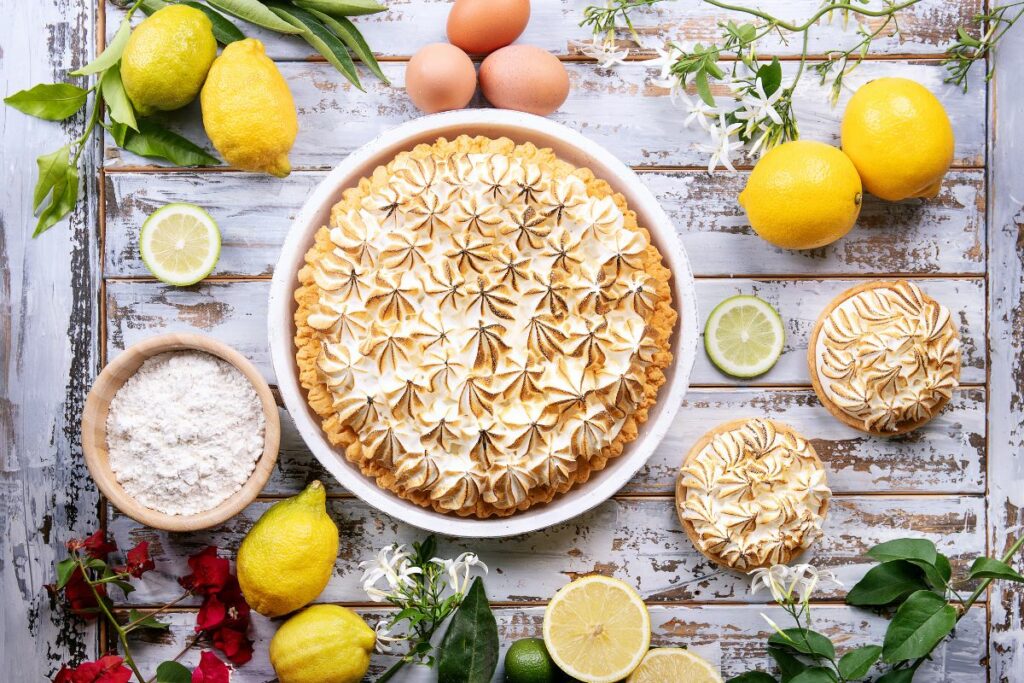 This is a very easy dessert to make. The instructions are easy to follow, and the ingredients are fairly simplistic. The pie you end up with will almost certainly be one of the best you have ever had.
We have listed everything you will need to make Arizona Sunshine Lemon Pie below:
1. Lemons
You are going to need a single large lemon or two medium sized lemons. For this pie, you are going to use the whole lemon. This includes the peel. Just make sure that the pips are removed before blending.
We recommend that you go for Meyer lemons as they are a kind of mandarin orange and lemon hybrid.
You can use any kind of lemon you like in this pie. But as we have said before, a lemon with a thicker peel may end up with a more bitter flavor. If this is the only lemon you have on hand, it may be best for you to peel the lemon beforehand.
Meyer lemons are nice and sweet, but other varieties of lemons have the tendency to be more sour. As such the pie you make using different types of lemons may give you a varying scale of tartness to your pie.
To make the Arizona Sunshine Lemon Pie you are going to need between four and six ounces of a whole lemon. It might be a good idea for you to use a scale to weigh your lemons beforehand so that you get enough lemon in your pie.
2. Condensed Milk – Sweetened
You do not need sugar for this recipe, condensed milk will do the trick in this dessert. By using condensed milk with lemons, you are adding better flavors which compliment the lemons wonderfully. On top of that, the lemon works well with the egg yolk to make the most divine custard.
3. Butter – Unsalted
Butter will add a luxurious and decadent flavor to your pie. It also helps your pie keep a beautiful smooth texture. To make Arizona Sunshine Lemon Pie you will need about ¼ cup of unsalted butter.
4. Egg Yolks
It is suggested that you use large eggs for this recipe. You will need to separate the yolks from the whites. Sadly, you will not be needing egg whites in this recipe. So try making something else with them.
5. Vanilla Extract
As you know, lemon and vanilla go together wonderfully. As such, this recipe will need about a teaspoon of vanilla extract.
6. Salt
You will always notice when you forget the salt in this pie. It just brings out the flavor of all the ingredients perfectly. As such, do not forget to add a pinch of salt into your Arizona Sunshine Lemon Pie.
7. Graham Cracker Pie Crust – 9 Inch
The best pie crust for this delicious pie is a graham cracker pie crust. Specifically a pie crust that is about nine inches. The combination of graham cracker crust with the lemon and sweet condensed milk, really is heavenly.
You will love this pie even more if you use this kind of crust for your Arizona Sunshine Lemon Pie. That being said, you can use a different pie crust if there are no graham cracker pie crusts available.
What Garnishes Are Best?
Adding a little garnish to your pie can really take it to the next level. But what garnishes work best with an Arizona Sunshine Lemon Pie?
We have listed the best options below for you:
Lemon Sugar – If you want a little extra sweetness added to your Arizona Sunshine Lemon Pie, you would almost certainly enjoy a sprinkling of lemon sugar on top of your pie.
Whipping Cream – Throw on a little whipped cream and sugar to add some flair to your Arizona Sunshine Lemon Pie. The decadence and creaminess really makes this pie that much more delicious and creamy.
Candied Lemon Slices – Whenever you are served a fancy lemony dessert, there will almost certainly be candied lemon slices nearby. This garnish will add some flavor and decadence to your dessert. You'll love it!
Fresh Berries – You can't go wrong with a delicious array of raspberries or blueberries on top of your Arizona Sunshine Lemon Pie. It adds some fruitiness and creates a more complex flavor.
Powdered Sugar – If you want just a humble dusting of garnish for your pie, simply sprinkling some powdered sugar on your Arizona Sunshine Lemon Pie will add some sweetness to your dessert.
With the right garnish, your pie will be absolutely perfect. You can use whichever one that you prefer. So, you can personalize your pie to your personal tastes.
What Equipment Will You Need?
With all your ingredients on hand, you may be wondering what equipment you will need. Well, in this section we are going to list the main pieces of equipment that you are going to need for making the perfect Arizona Sunshine Lemon Pie.
A Large Blender
Your lemons will need to be puréed. As such you will need a large blender on hand to make sure that it is done properly. Any brand will do, just make sure that it can blend a whole lemon with ease.
An Electric Hand Mixer
There are some pie recipes which call for you to blend the egg yolk along with the lemon in a blender. However, we have found that this does not result in the best Arizona Sunshine Lemon Pie.
By blending the yolk you are likely to create excessive air bubbles. If this happens your pie will not look quite as nice as you expected.
We recommend that you use a hand mixer instead as it will blend the yolks without adding too much air into them. As such, we recommend that you use this tool for the yolks instead of a blender. Your pie will thank you for it!
Step-By-Step Instructions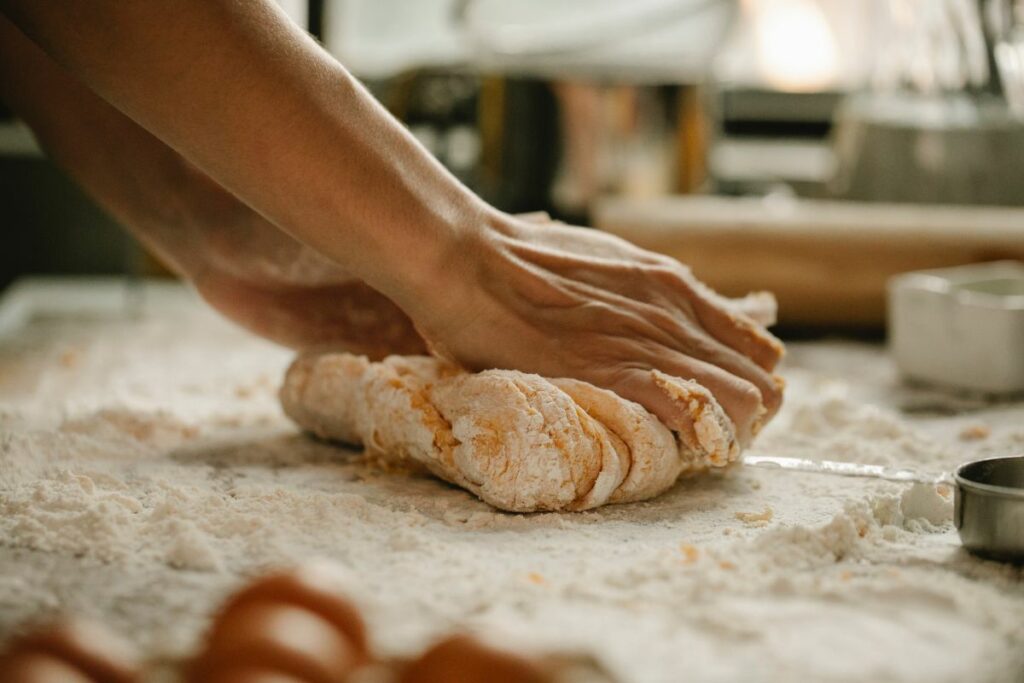 In this section we are going to go over everything you need to know about making an Arizona Sunshine Lemon Pie. Our step-by-step guide will certainly help you on your way to creating the perfect dessert.
1. Preheat Your Oven
To start things off, you will need to preheat your oven to about 350 degrees Fahrenheit.
2. Prepare Your Lemons
The lemons you use should look healthy and have a thin skin for the best results. Start by cleaning your lemons with a vegetable scrubber. Using a sharp knife, you should cut off the nub of the lemon, this is the spot the lemon was attached to the tree.
If your lemon has thick skin, you may find that it is easier to cut the back section of the lemon off as well.
Next, weigh your lemons to ensure that you have between four and six ounces of lemon. If you find that you have less than this, you can add another lemon into the mix. You will not need to cut your lemon into quarters and take all the seeds out.
This can be a tough process as the seeds can embed themselves quite deep in the lemon. But if your lemon has been cut into smaller chunks you will not struggle as much.
3. Make Your Pie Filling
Now things get fun! Pour your sweetened condensed milk into a blender and throw the lemons in as well. To get the best results, we recommend that you start it off at a slow speed and slowly increase it.
Blend your lemon and condensed milk for about thirty seconds, or until the mixture is perfectly smooth.
Put your butter in a microwave safe bowl and allow it to melt for about thirty seconds. If you do not have a microwave. We recommend that you put your butter in a saucepan and put it on the stove top until it is soft and melted.
Before you do anything else, you should allow the butter to cool down.
Once your butter has cooled down, pour it into a medium bowl followed by the lemon purée mixture. Add your egg yolks, salt and vanilla extract. Next, you will need an electric blender.
Set it to a low speed for between thirty and forty-five seconds or until everything has been incorporated properly. Your mixture should look creamy and smooth when you are done.
4. Bake Your Pie
Your pie filling should be good to go! Pour it into your premade nine-inch graham cracker crust. Place your pie on a cookie sheet to stop any spillages from getting all over your oven or counter top.
Place your pie in a preheated oven and allow it to cook for between twenty-five and thirty minutes.
The edges of your pie will be solid while the inside will be a little jiggly. Once the time has elapsed and your pie looks one, allow it to cool on a rack for about one hour. The pie should be at room temperature before you do anything else.
5. Chill Your Pie And Then Serve
Once your Arizona Sunshine Lemon Pie is room temperature, you should cover the top with plastic wrap and then place it in the refrigerator. Leave it there for about two hours before you garnish and serve.
Once you are ready to eat your pie, use whichever garnish suits you and cut a slice for yourself. This pie is absolutely delicious! You will love each and every bite.
What Is The Best Way To Store Arizona Sunshine Lemon Pie?
If you simply can't finish your pie in one sitting, we recommend that you put your pie in the refrigerator. It will be safe to eat for about five days if you store it this way.
It is not a good idea to freeze your pie as it can change the consistency of the filling. But the flavor will still be there. So, if you are in a pinch, you can freeze your pie if it suits you better.
Final Thoughts
We hope that you have enjoyed reading this article and learning about how to make the delicious Arizona Sunshine Lemon Pie. It really is quite scrumptious and easy to make!
With all the information we have provided here there should be no issue with making your own delicious lemon pie. Even an amateur baker should be able to whip up one of these tasty pies without any trouble.
If you have enjoyed reading this article, and learning about how to make Arizona Sunshine Lemon Pie, make sure to check out our website.
We have a range of interesting articles which you are bound to find educational and interesting.
Thanks for reading!
Frequently Asked Questions
In this section we are going to answer some of your most frequently asked questions surrounding delicious Arizona Sunshine Lemon Pies.
How Long Does A Lemon Pie Last In The Fridge?
Both store bought, and homemade lemon pies will last about five to seven days in the refrigerator. They can last three to five days at room temperature though, but this is not the best way to store lemon pies. We recommend that you store yours in the refrigerator. 
How To Keep A Lemon Pie From Being Runny?
If you want to avoid your lemon pie getting runny, we recommend that you add some corn starch or thickener to your pie filling. By doing this you can avoid your filling being runny once it comes out of the oven. 
How To Stop The Bottom Of Your Pie Being Soggy?
The best way to avoid your pie having a soggy bottom is to add an extra layer. Simply sprinkling breadcrumbs, crushed cornflakes or other varieties of cereal will help to prevent the pie crust becoming a soggy mess after it comes out of the oven. 
Why Does Your Lemon Pie Filling Weep?
Lemon pies often weep or bead. Especially for lemon meringue pies as they are not baked for a long time. As such the sugar will absorb the moisture and turn into a kind of syrup. This gives your pie a kind of weepy look. 
Should You Bake The Pie Crust First?
You do not have to. But, baking your pie crust for at least a little while will ensure that your crust will be crispy and the perfect color. If you have a pre-bought pie crust, it will do you well to check if it is prebaked. This can be a good indicator whether your pie crust needs to be baked beforehand.
What Is The Secret To A Good Pie Crust?
To get the best homemade pie crust, there are a few things that you need to keep in mind. We have listed all the hints and tips you need to consider in order to get the best homemade pie crust: 
– It is essential that you use the best tools.
– Cut your butter in until you see peas.
– Lard is a better choice. 
– Freezing cold eater is best.
– Don't over mix your pie crust. 
– Make sure your dough is cool. 
– Use a suitable plate. 
– Bake your pie on the rack at the bottom.
If you keep these few tips in mind, you should be well on your way to making your own perfect homemade pie crust. 
Should You Poke Holes In The Bottom Of A Pie Crust?
It is a good idea to poke holes in your pie crust, especially if it has not been pre baked or you have made your own pie crust. This is a good way for you to allow steam to escape.

If there is too much steam within the crust, it can cause cracks to occur and when this happens you can end up with your filling leaking all over the oven.
Is An Arizona Sunshine Lemon Pie A Custard?
Yes, this particular pie is essentially a variety of custard pie. This type of pie will usually contain sweetened condensed milk, and other ingredients that are cooked with egg yolks as a thickener.

As such, this pie does fit that description. It is a rich and creamy custard with a delicious zesty lemon flavor.
What Type Of Pie Crust Is Best To Use?
The most delicious and complimentary pie crust for the Arizona Sunshine Lemon pie has to be a graham cracker. The flavor works perfectly with the filling. You will almost certainly love it!
Can You Make This Pie A Day Ahead?
This pie can be refrigerated for up to four days. As such, you can easily make this pie ahead of time and serve it when you need it.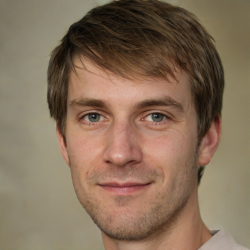 Latest posts by Mark Williams
(see all)