We all love to give our dogs the very best snacks and treats, making sure that they're getting delicious food and keeping them healthy and happy.
However, there are so many different dog treats on the market that it can often be difficult finding the snacks that your furry friend is going to enjoy best.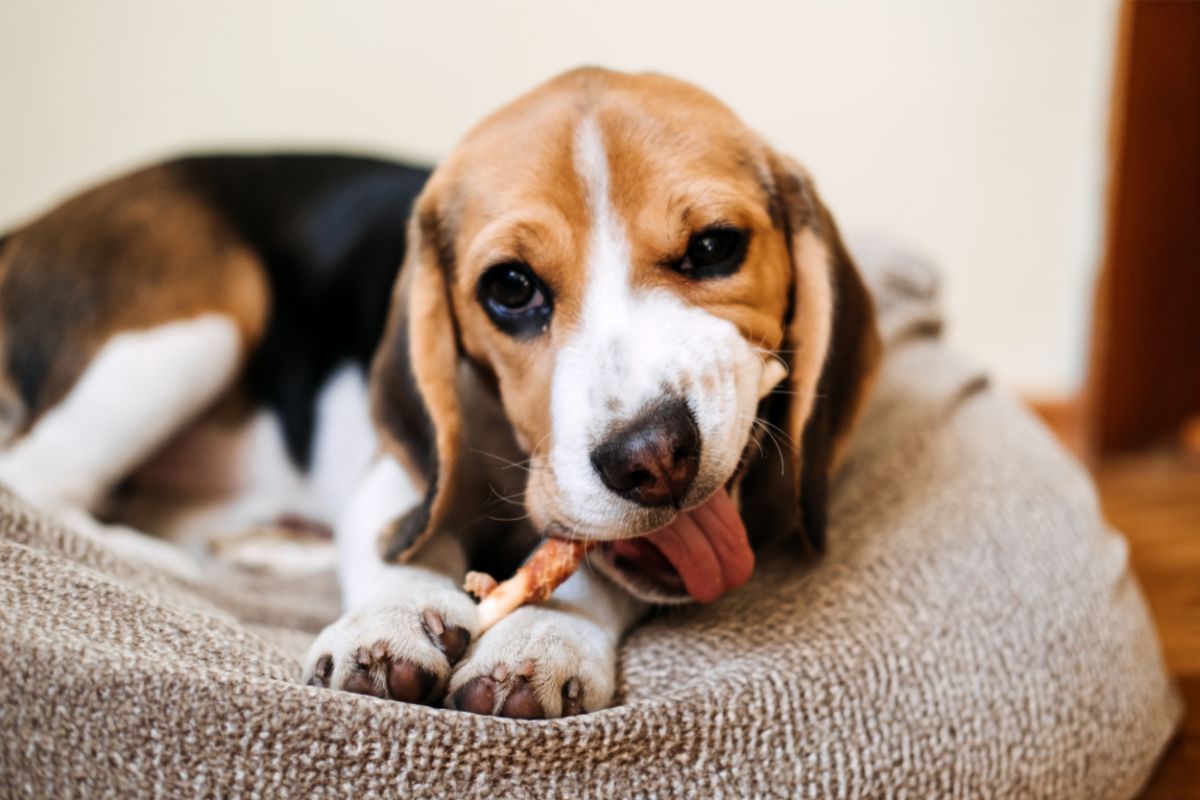 After all, you want something for them that's both healthy AND tasty! Well, the answer lies within these delicious 3 ingredient banana dog treats.
That's right, you can make your very own dog treats, and you can do so incredibly easily with just 3 common ingredients!
The recipe we're going to walk you through today is incredibly easy to make, meaning you can throw it together whenever your dog is hungry. Even better, it's got a delicious and fruity banana flavoring to it!
Read on to find our deliciously simple recipe. These dog treats will be great for the majority of dogs out there. Of course, if your dog has health or dietary conditions that means they can't have these snacks or their ingredients, then don't make them!
What Makes These 3 Ingredient Banana Dog Treats Great?
There are a variety of reasons that these 3 ingredient banana dog treats are great.
For one thing, they're incredibly easy to make.
They use common ingredients (banana, egg, and flour) that you'll be able to get hold of in any grocery store, and they're quick and easy to make, making them the ideal dog treat to throw together whenever your dog wants them.
Additionally, they're delicious! Banana is a great flavoring to any snack, and your dog should enjoy wolfing down on them.
Finally, they're low in fat, calories, sugar, and protein. Being low in fat and sugar makes these better for your dog's health than some other snacks, and their low calorie amount makes it easier for you to keep track of your furry friend's daily calorie intake.
Are These Treats Right For Your Dog? (IMPORTANT)
Before we get onto the recipe, it's important to stress that these dog treats won't be suitable for every single dog.
Every dog has different needs, and some dogs will have underlying health conditions or dietary restrictions that mean they can't have these snacks, due to their ingredients. 
On top of this, you should always ask a vet before you add something new to your dog's diet, and these are no exception. If your dog has a wheat allergy, then you may want to use rice flour instead of wheat flour. 
How To Make Tasty 3 Ingredient Banana Dog Treats
These 3 ingredient banana dog treats are both tasty and easy to make, requiring minimal effort and an extremely short list of common ingredients. If you follow our recipe carefully, your dog will be able to enjoy these treats in no time!
You'll Need
1 Banana
1 Large Egg
160 grams of Flour (you decide the type)
Step One: Collect Your Ingredients
To begin with, get together your banana, an egg, and some flour. There are a variety of different types of flour you can use, so the choice is up to you. If your dog has a wheat allergy, you can use something like rice flour instead.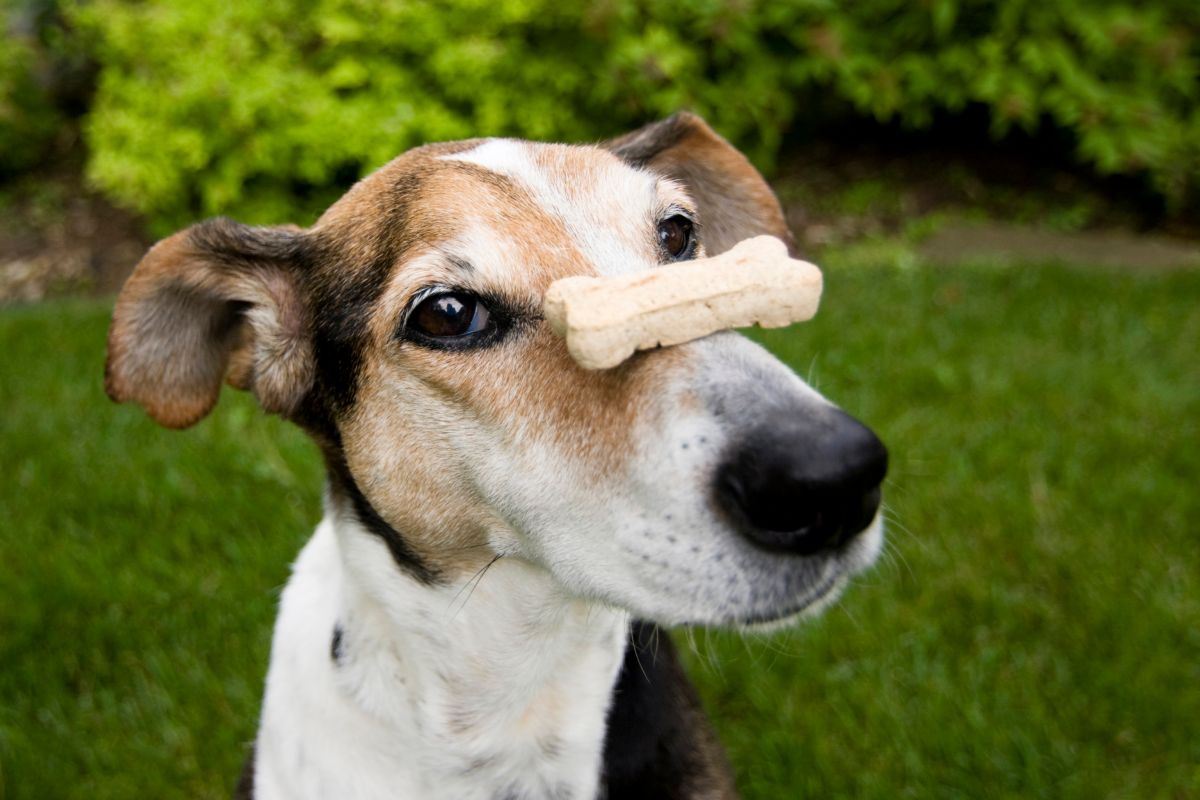 Step Two: Preheating Your Oven
Next, turn your oven on and set it to 350 degrees Fahrenheit (which is 180 degrees celsius). Leave the oven to preheat while you do the next couple of steps.
Step Three: Banana And Egg
Get a large bowl and mash your banana up into it. After that, stir the contents of your large egg into the banana mixture, creating a mixture that's a combination of liquid and pulpy mash.
Step Four: Adding Flour
Finally, take your chosen type of flour and fold it into your mixture of banana and eggs. Fold it until the flour has properly combined with the mixture. This is your dough!
Step Five: Dividing The Dough
Now it's time to divide the dough into individual dog treats. Take a tablespoon of dough and drop into your baking sheet (which should be lined with baking paper). After that, use the back of a spoon to flatten the round ball of dough.
Repeat this process for as much dough as you have – or as many dog treats as you want to bake. You should be able to bake 24 treats from this amount of ingredients.
Step Six: Baking
Now that your 24 balls of dough have been flattened, bake the entire tray's worth in your preheated oven for 12-15 minutes. By the end, the edges of each dog treat should be golden brown.
Step Seven: Cooling
Once your dog treats are properly baked, remove the baking tray from the oven (be careful not to burn yourself!) and then leave the treats to cool down on a wire rack.
Step Eight: Serving
When your dog treats have cooled down, you can serve them to your dog!
Step Nine: Leftovers
You'll have lots of these delicious dog treats leftover after baking, because your dog shouldn't eat many, so what can you do with them?
On a short term basis, you can store the treats in the fridge for up to 5 days.
To save them for longer, you can freeze them for 3 months, sealing the treats into bags. However, you'll need to thaw them before your dog eventually eats them.
Final Thoughts
If your dog is allowed to have them, these 3 ingredient banana dog treats are simple to make and totally delicious. Follow our recipe to learn how to make them!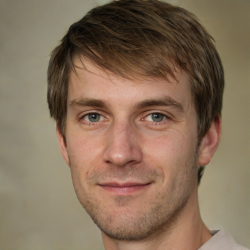 Latest posts by Mark Williams
(see all)