A common dessert served all year long at celebrations and many restaurants is cheesecake.
It is a cake that may be prepared in countless ways and is made using cream cheese, sour cream, eggs, and sugar.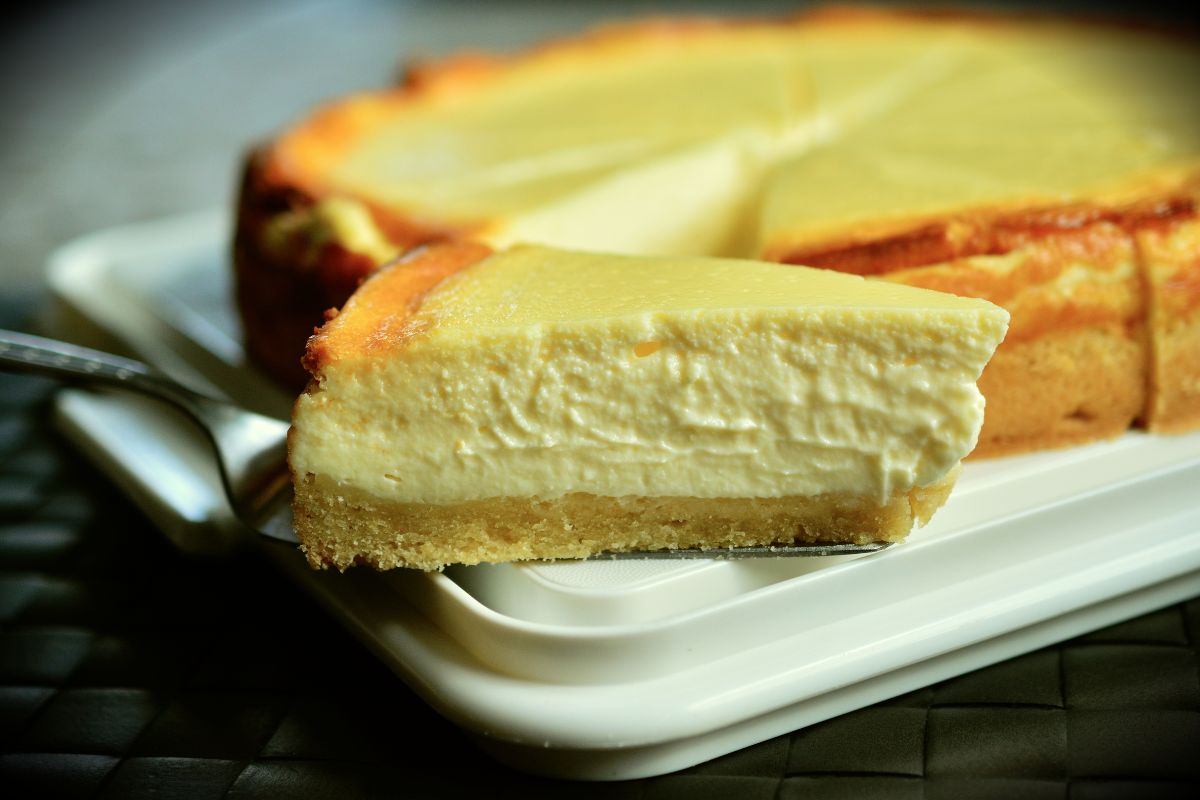 You might have questioned whether this delectable dessert is gluten-free if you follow a gluten-free diet.
In this article, we'll answer some frequently asked questions regarding cheesecake and discuss how this delightful dessert can be incorporated into a gluten-free diet.
What Is Gluten?
The majority of wheat products contain gluten, a protein that serves as the "glue" that keeps grains including wheat, barley, kamut, spelt, farro, durum, bulgur, rye, and semolina together and in shape.
Since gluten is a natural component of grains, it is impossible to remove it. There is no way to make a product gluten-free if the grain already contains gluten.
In the form of flour, gluten can be found in a variety of processed foods like bread, cookies, and crackers.
Does Cheesecake Contain Gluten?
The crust for typical cheesecake recipes is frequently created with gluten-containing graham cracker crumbs.
As a result, the cheesecake's crust would not be suitable for a gluten-free diet, while the filling might be.
The majority of conventional cheesecake recipes don't include gluten in the cheesecake filling.
Cream cheese, sour cream, sugar, eggs, vanilla, lemon juice, and lemon zest are common ingredients in these recipes.
A traditional cheesecake recipe is gluten-free because none of the ingredients contain gluten.
A cheesecake filling might contain gluten if another ingredient is added to the filling.
What Is Cheesecake Made Of?
A gluten-containing crust, such as one made of graham crackers, is used to make traditional cheesecakes.
Cream cheese, sour cream, sugar, eggs, vanilla, and lemon are typically used to make the filling. Typically, a conventional simple cheesecake filling won't include any gluten.
Is Store-Bought Cheesecake Gluten-Free?
The crust of the majority of store-bought cheesecakes contains gluten.
Since graham crackers are typically used to construct the crust, this particular component is what prevents cheesecake from being suitable for a gluten-free diet.
Additionally, wheat flour is sometimes used in store-bought cheesecakes to thicken the filling.
If you're considering eating a store-bought cheesecake but forgoing the crust, be aware that the filling can contain some gluten.
The best course of action is to check the cheesecake's ingredient list for any ambiguous references to gluten in the filling.
What If I Don't Eat The Crust?
The answer to this question is that it depends. First, you should ask yourself:
Is the cheesecake homemade or purchased from a store?
Can you check the list of ingredients before making a choice?
Do you know where it was produced and how clean the kitchen or facility is in terms of preventing cross-contamination?
How sensitive are you personally to gluten?
You might decide, based on the responses to those questions, that you are comfortable eating the cheesecake without the crust and just the filling.
If the cheesecake is prepared at a person's home whom you know and trust, who can review the contents of the recipe used, and if you're not too sensitive to traces of gluten, then perhaps this is acceptable to you.
It might be best to choose another dessert if the cheesecake is store-bought or if you are really sensitive to gluten cross-contamination.
How Do I Make Homemade Cheesecake Gluten-Free?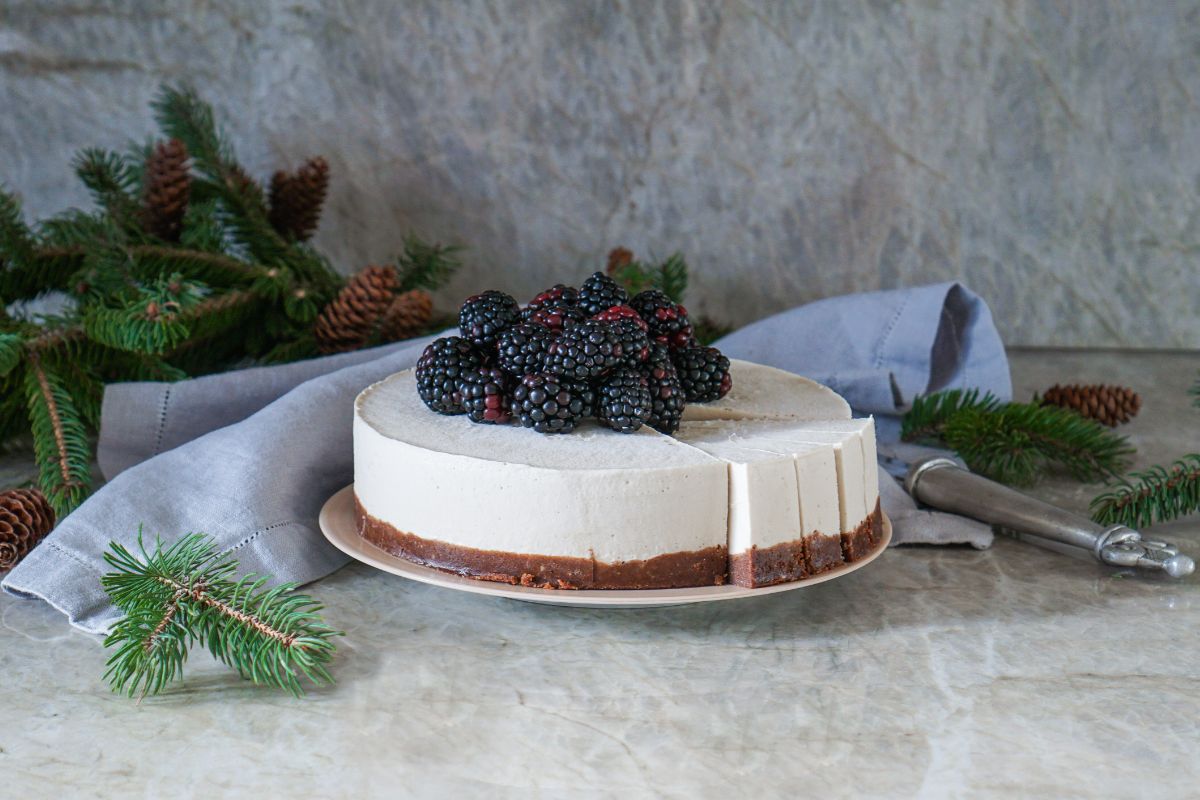 You can easily make a gluten-free cheesecake at home by substituting the gluten ingredients for gluten-free ones.
There are plenty of gluten-free cheesecake recipes out there for you to try, with some bakers even specializing in all kinds of gluten-free desserts.
Give this recipe a try if you want to get started on making your own gluten-free cheesecake.
Gluten-Free Cheesecake Recipe
Ingredients
Crust
1 3/4 cups gluten-free graham cracker crumbs
1 tablespoon of sugar
1/2 teaspoon of cinnamon
A pinch of salt
4 tablespoons of melted butter
Filling
4 packages (8 oz. each) of cream cheese, softened
1 cup of sugar
4 eggs, room temperature
1 cup of sour cream
2 teaspoons of lemon juice
1 tablespoon of cornstarch
1 teaspoon of vanilla extract
Directions
Preheat the oven to 350F. Grease the bottom and sides of a 9 inch springform pan and set aside.
Add gluten-free graham cracker crumbs to a food processor and process until finely ground. Add to a medium bowl and whisk together with sugar, salt, and cinnamon. Then, pour melted butter over the top and mix until the mixture resembles wet sand.
Press the mixture into the bottom of the springform pan.
Bake at 350F for 10 to 12 minutes or until the crust is lightly browned. Remove the pan from the oven and cool for at least 10 minutes while preparing the filling.
Start making the filling by combining softened cream cheese and sugar in a large bowl. Beat on high for 1 to 2 minutes until creamy and light. Add the eggs, one at a time, scraping down the bowl after each egg. Then, add the sour cream, lemon juice, cornstarch, and vanilla. Mix until combined and smooth.
Pour the cheesecake filling over the crust and smooth with a spatula. Place the cheesecake in a preheated oven and immediately lower the temperature to 300F. Bake for 55 minutes to 1 hour, until the edges are set.
After baking time, turn off the oven and let the cheesecake sit in the oven for another hour. Then, remove the cheesecake from the oven and carefully loosen the edges of the cheesecake from the side of the springform pan with a knife, but leave the cheesecake in it. Cool the cheesecake to room temperature.
Cover the cheesecake and refrigerate for at least 4 hours, or overnight for the best results. Then, remove the cheesecake from the springform pan and top with fresh berries and powdered sugar, or any of your favorite toppings before serving.
Final Word
With all this information, you'll be able to make an informed decision about whether or not a cheesecake is best for you and your gluten-free diet.
Your best option is to make your own gluten-free cheesecake with one of the many gluten-free recipes out there for you to try yourself.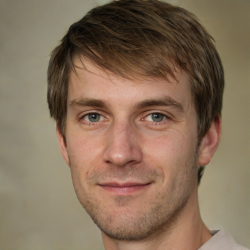 Latest posts by Mark Williams
(see all)