Puff pastry is the easiest way to make a delicious savory or sweet treat, producing a flaky and light pastry that is nothing short of moreish.
While most recipes that include a puff pastry recipe will often only produce a designated amount of pastry for that specific recipe, you might end up with leftovers.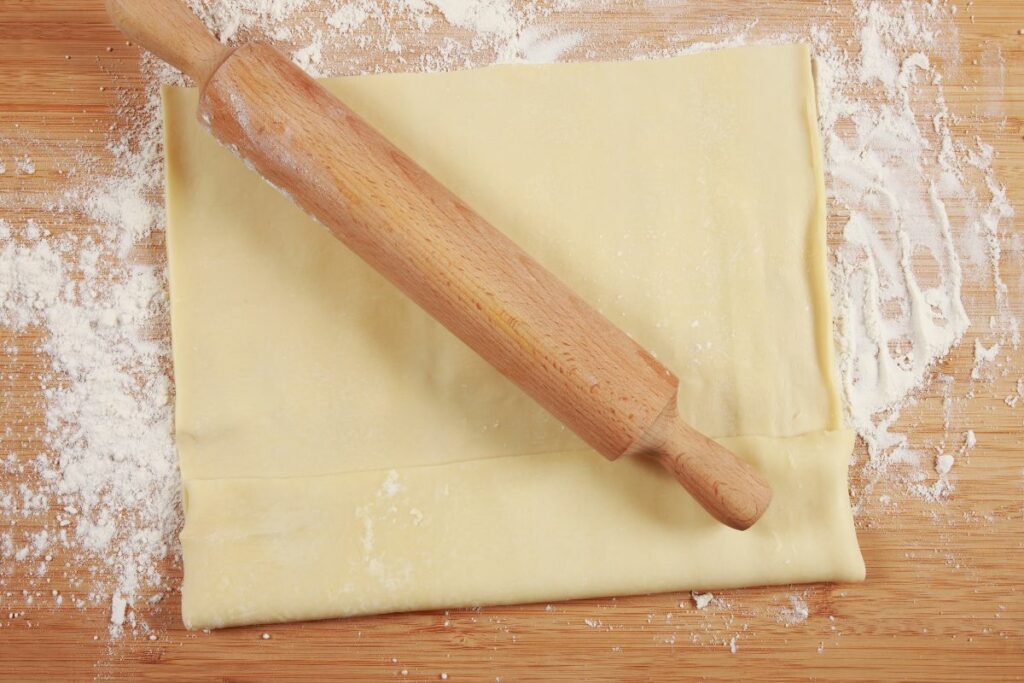 Regardless of how much leftover puff pastry you've got, you might as well put it to good use. Make sure to store it tightly wrapped in the refrigerator for 1-2 days, because puff pastry unfortunately doesn't keep for too long without being cooked.
If you're stuck for ideas of what to do with leftover puff pastry, you've come to the right place. Here is our guide to the best ways to use leftover puff pastry, whether you've got a lot or a little leftover!
If you've got one sheet of puff pastry left, you can make a gorgeous caramelized onion tart with Gorgonzola and brie. This recipe is ideal for a lunch or light dinner, or even as a side dish at a family gathering.
Not only is it ridiculously tasty, but it's also incredibly easy and quick to make a flaky tart like this one.
If you don't have Gorgonzola and brie, you can substitute these cheeses for other options, such as goat's cheese or feta. You can also add thinly sliced tomatoes and basil.
If you don't have quite enough puff pastry for several large sausage rolls, you can use your leftovers to make mini sausage rolls.
Mini sausage rolls don't even have to be made for a party or gathering, as they're just as tasty for lunch or a snack throughout the day.
Not only are they incredibly moreish, but mini sausage rolls are so easy to make. All you need is to wrap the puff pastry around the sausage meat, glaze the top of the pastry with egg yolk, and bake until golden brown.
So, you don't have enough leftover puff pastry to make a whole quiche. That's where these adorable quiche cups come in!
These bite sized quiche cups are made with a puff pastry casing and a surprise in the middle. While this recipe comes with a cheese and bacon filling, you can easily change this to whatever filling you like.
If you don't have enough puff pastry to make 12 quiche cups, you can adjust it accordingly so you make enough for the amount you have already.
A great way to use up leftover pastry and cure your savory snack cravings throughout the day is to make puff pastry cheese twists.
These cheese twists are also a great hit for an appetizer or snack at a dinner party. Just be warned – they are so moreish, that you might need to make extra just in case.
The best part about these cheese twists is that they only consist of two ingredients – puff pastry and grated cheese of your choice. Make sure to serve the day they are cooked for prime crispiness.
A fantastic sweet treat that you can make with leftover puff pastry are apple turnovers. Apple turnovers are basically puff pastry pockets of sweet and tangy cooked apple, which is the perfect sweet snack or dessert for fall.
These pockets are filled with a burst of flavor, topped off with a sprinkling of sugar on top.
What's more, apple turnovers take only around 20 minutes to make all together, so you can easily whip these up after work or school!
Traditionally known as "pasteis de nata", Portuguese custard tarts are a true delicacy served all around Portugal and around the world.
What better way to expand your culinary horizons than by making your own Portuguese custard tarts with your leftover puff pastry?
As the name suggests, these are small tarts filled with a satisfyingly sweet custard, flavored with a dash of cinnamon and lemon juice. It's unlike any custard tart you've ever had before, and a perfect excuse to use your leftover puff pastry.
If you need to use up the leftover puff pastry that's been wrapped in your refrigerator for the last day or two, and you also need to make something for breakfast, try this cheese and bacon turnover recipe.
These savory puff pastry bites consist of only four ingredients – puff pastry, cheese, bacon, and egg – and take only 30 minutes to make.
Once baked, you can eat these for breakfast and serve in your kid's lunch boxes. Certainly far cheaper than going to the bakery to buy them for a couple of dollars a piece, that's for sure.
Also known as cream horns, cannoncini are a delectable Italian dessert consisting of a flaky pastry filled with a velvety cream filling.
It differs from cannoli, which has a harder fried pastry shell. Cannoncini is traditionally filled with a vanilla cream filling, but you can also experiment with other flavors such as pistacchio, lemon, or chocolate.
It is traditional to serve these delicious sweet treats with a cup of tea or coffee at the end of a meal. Make sure to serve them fresh, as the cream filling won't last long!
If you've got one sheet of puff pastry leftover, and you're looking for ideas for dinner, now's the time to make a beef wellington.
Beef wellington is an English steak dish consisting of filet steak, duxelles, pate, and wrapped in puff pastry. The meat is designed to melt in your mouth, with the flaky pastry providing a gentle casing for the steak.
Beef wellington is traditionally served on a Sunday alongside roasted vegetables, including roast potatoes, carrots, parsnips, and more. Of course, it goes best with homemade gravy, too.
Another great appetizer or quick meal option are creamy chicken puff pastry puffs. As the name suggests, these puffs consist of puff pastry pockets filled with a creamy herby chicken filling.
While the prep time takes about as long as the baking time, this is a delicious and surprisingly quick snack to make for a light lunch.
You can even serve these tasty puffs for dinner alongside boiled potatoes, steamed vegetables, and gravy. Alternatively, you can serve them cold and have them for lunch throughout the week.
Cremeschnitte, also known as a Romanian vanilla cream pie, is a classic Romanian pastry that you're bound to want to make again and again. This sweet treat consists of two layers of puff pastry, filled with a delightful vanilla cream filling.
As the pastry doesn't wrap around the entire filling, this is a great option for those who only have a small amount of leftover puff pastry.
The real star of this dessert is the effortlessly creamy vanilla filling. Make sure to eat these pastries on the day of baking, otherwise the once-crispy pastry will turn soggy.
If you don't have enough puff pastry to make an entire pie, but you want to use it up for dinner, then pot pie is the way to go.
Pot pie only requires a puff pastry lid, which is ideal for using leftover puff pastry. This chicken pot pie recipe is as delicious as it is easy to make, which is ideal for a midweek hearty meal.
A chicken puff pastry pot pie is best served with steamed or roasted vegetables and chicken gravy. Plus, it keeps well in the refrigerator for another dinner the following day.
A good vegetarian alternative to mini sausage rolls are these spinach and feta puff pastry rolls.
This is also a cheaper version of sausage rolls, as the recipe calls for frozen spinach, which is far more accessible and cheaper than sausage meat. These little rolls are perfect for a lunchtime snack, appetizer, or a side dish to a barbecue.
While this recipe calls for 3 sheets of puff pastry, you can adapt the recipe according to how much pastry leftovers you've got.
Don't know what to do with your single spare sheet of puff pastry? Time to make a puff pastry pizza! This pizza uses puff pastry instead of pizza dough as the base, and makes a crispy, flaky, and light pizza that is perfect for sharing.
While this recipe calls for a meaty and cheesy topping, you can experiment with whatever toppings you have or desire.
If you love chocolate, you have to try this chocolate puff pastry twist recipe. This super-easy recipe consists of just four ingredients – puff pastry, chocolate spread, egg, and flour – making for a simple and quick sweet treat.
These twists are ideal for curing sweet cravings during the day or after a large meal.
Conclusion
So, there you have it! Hopefully, this guide has given you some inspiration on what to do with leftover puff pastry.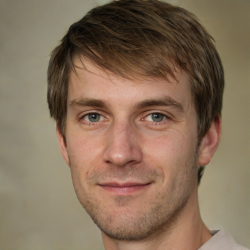 Latest posts by Mark Williams
(see all)