It may seem like chocolate fudge pie has a limited selection of recipes, but that depends on where you look. We've compiled a list of our favorite recipes to help you experiment with 15 amazing chocolate fudge recipes in the comfort of your own home.
Regardless of the type of chocolate, we'll find something that you will absolutely love!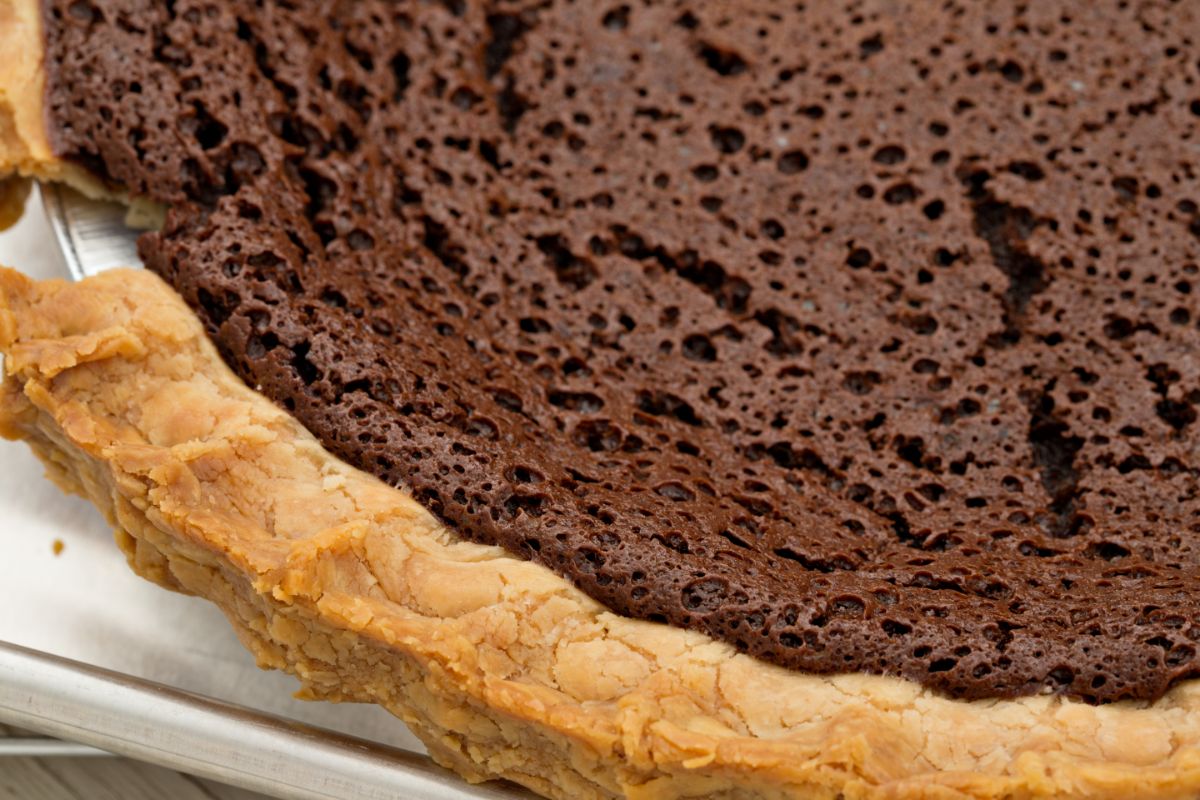 So, if you feel like trying something different, why not take a look at some of our favorite recipes? It's a perfect time to enjoy some chocolate fudge pie, whether you want to stick to the classics or if you want to put a twist on a classic recipe.
If you don't like dark chocolate, why not try white chocolate? These 15 recipes will have everything you need and more!
Down South, something is satisfying about enjoying an old-fashioned chocolate fudge pie. You can always find the ingredients available in your cupboard; if not, they're easy enough to find in the store.
So, look no further if you're looking for a Thanksgiving treat because this old-fashioned chocolate fudge pie is perfect for family gatherings. After all, you just need eggs, flour, margarine, sugar, cocoa, and a pie shell, and you're good to go!
Are you looking for something a little bit more-ish for Thanksgiving? Then don't worry, because I've found you a delicious chocolate fudge pecan pie for you to enjoy.
Even if you don't want it for Thanksgiving, who's to say you can't have a little treat every now and then? All you need is to toast your pecans and add them to your fudge mixture in your pie crust. Once you do that, you can add some cool whip if you'd like and go nuts! 
A Mississippi Mud Pie is a traditional dish that looks like the clay from the Mississippi river. Made from a graham cracker crust, filled with layers of chocolate brownies pudding, and crowned with a whipped topping.
This pie is one of the most decadent desserts I've ever seen. Of course, when I say it's made from a graham cracker crust, I mean the chocolate variety. You shouldn't get a plain graham cracker, or you'll lose some chocolate flavors. 
What makes this different from an average chocolate fudge pie? Well, the chocolate fudge brownie pie is exactly as it sounds. However, unlike the other recipes, you'll find that it's covered with a hot chocolate frosting that covers a topping of mini marshmallows.
It's like you'll have hot chocolate in the form of a pie, making it perfect as a Winter dessert. If you've never had this before, then don't worry because it's super easy to make, and you can buy all of these ingredients in any store near you. 
This may be the perfect pie for all lovers of salted caramel. While this may feel more challenging because of the use of caramel on this fudge pie, you can solve this with a candy thermometer.
Mixed with chocolate fudge and a whiskey caramel layer, top your fudge pie with pecan and some chocolate and sea salt to enjoy this decadent treat. 
What sets this apart from an old-fashioned chocolate fudge pie is that you don't need a pie crust to make this. If you make this on a pie plate, you can enjoy this with the same kind of texture as a chocolate fudge brownie.
With only seven ingredients, you can go nuts with just what you'd like to serve it with. Whether you eat it plain, covered with sugar, or topped with ice cream, this is a dessert you can't afford to miss.
I'll admit right now that this is completely different from the rest of the pies you'll see on this list. But how can you say no to marshmallows? You can't.
This no-bake recipe is made with a graham cracker crust that is then coated with a hot chocolate fudge that will cover the base of your pie. Then, include some marshmallow filling, and you're in for a great treat.
It's like you're eating s'mores in pie form, so how can you resist?
If you've ever had a German chocolate cake before, you'll need to try this German chocolate fudge pie. The chocolate filling is full of chocolate chips and pecans, so you can expect it to taste exactly like a brownie.
You can then top it off with frosting, which contains white chocolate and coconut, much like a traditional German chocolate cake. So if you prefer pie to cake, this may be one of your best options.
I've spoken all about warm pies, but there's just something about frozen desserts that I adore. The pie crust is made from crushed Oreos, with the filling made from ice cream, chocolate sauce, and heavy whipping cream.
Once you've placed everything, you can put it in your fridge or freezer and whip the cream. Then, spread over your chocolate sauce. If you're struggling with a hot summer day, then this pie is a great way to cool down.
The 4th of July is a time to make some chocolate crack pie. While there are some people who may take offense to the name, there's nothing to worry about! It gets its name from the signature cracks that appear on top of the chocolatey and gooey filling!
Serve it with some ice cream and chocolate sauce, and enjoy! If not, you can always enjoy it at room temperature and leave it out for your family to enjoy and snack on during the day. 
Everyone loves Hershey's chocolate, so is it any surprise that they've worked on their own recipe? Melt down some of Hershey's dark chocolate chips and fill your pie base with them.
Once you've chilled it down to the right temperature, you'll be able to enjoy this delicious treat after what may seem like forever. Don't worry, though.
You only need to leave it to chill for around four hours. It's a wonderfully easy recipe that only takes around fifteen minutes to prep and another fifteen to bake. You really do just spend more time waiting to enjoy it.
Here we've found Loveless Cafe's customer favorite: chocolate fudge pie. Made with a delicious chocolate filling, it's hard to deny the mix of dark and sweet chocolate inside.
Once it's topped with sweetened whipped cream, it'll feel like you're enjoying it in a cafe environment! While it may feel like a challenge at first, the recipe itself is super easy to learn, and the reward is, oh, so worth it in the end.
What's better than single chocolate? That's right, double chocolate. You don't need the crust to get in the way of you and your pie. All you need is a mixture of unsweetened and sweetened chocolate and your own oven.
Any chocoholic would absolutely adore this recipe, and it's no wonder why. Everything about it screams delicious; it takes less than an hour to cook it! So grab your double chocolate fudge pie and a dollop of ice cream, and you'll have a delicious dessert straight out of the oven!
How could I ever forget the white chocolate dishes? White chocolate is, without a doubt, one of my favorites, and it's perfect for Christmas time!
With a crust made from crushed Oreos filled with white chocolate chips and peppermint extract, how can you not enjoy this delicious Christmas treat?
You'll be abandoning traditional desserts before you know it, especially once you've decorated them with some beautiful sprinkles for the aesthetic.
If a Christmas treat isn't your ideal recipe, then there's nothing stopping you from enjoying a simple white chocolate fudge pie. Using white chocolate and vanilla extract, you don't just have to enjoy milk and dark chocolate.
Of course, you can decorate your pie however you wish, with sugar sprinkles once more being a popular option. Regardless of what you mix it with, whether it's ice cream or a mix of milk chocolate sauce, everything works with this simple yet delicious pie. 
Final Thoughts
There you have it. These 15 recipes are some of our favorites for chocolate fudge pies. Who can blame us? From the classics to twists on old favorites, there's something for everyone to enjoy.
So regardless of where you want to enjoy your chocolate fudge pie, you'll have one ready for any occasion. If you liked these recipes, check out some other recipes we've found on the site!
There's no doubt that you'll find something you love. So enjoy these easy recipes that you can make in the comfort of your own home!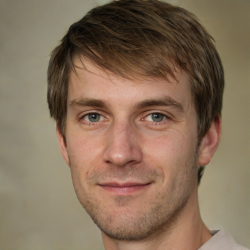 Latest posts by Mark Williams
(see all)