German cheesecakes differ from your usual New York cheesecake because they use quark instead of cream cheese.
Known in Germany as Käsekuchen, it's an incredibly popular dessert, and you can make it with various flavors.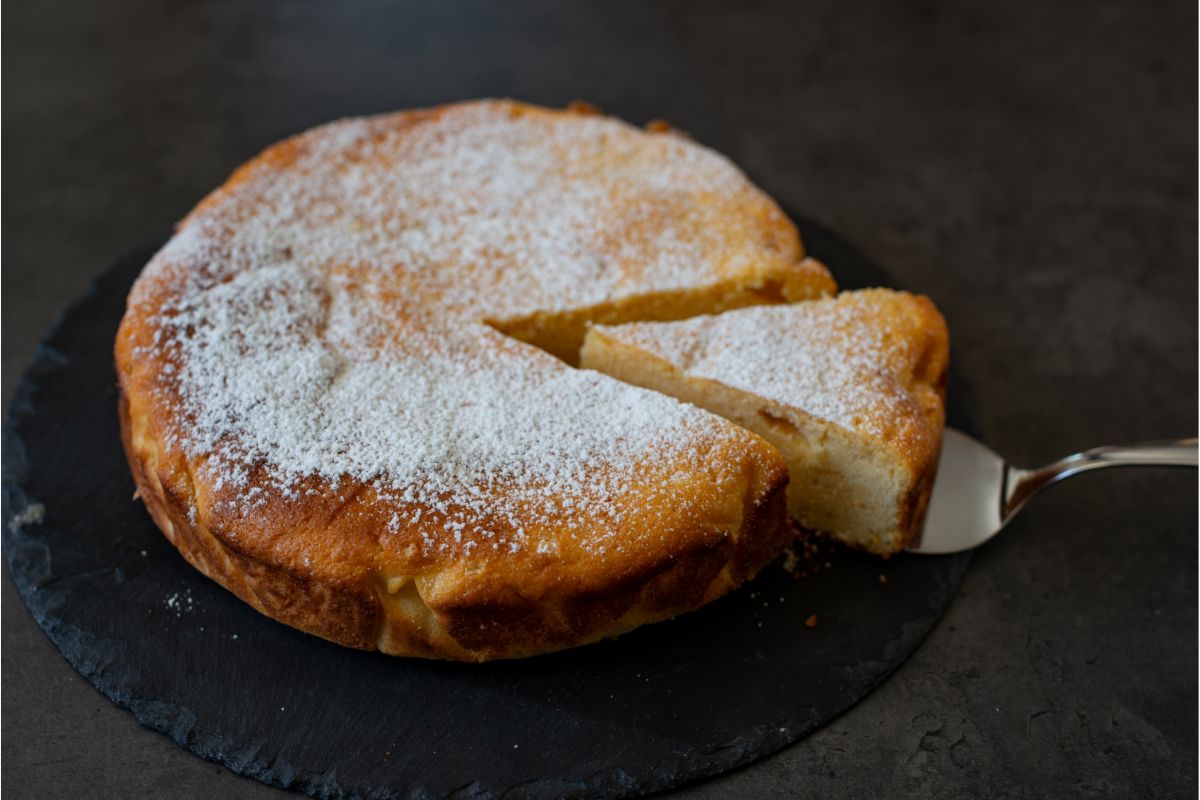 That's why we've compiled a list of our favorite Käsekuchen recipes for you to try your hand with at home. All of these desserts are easy to make, and soon you'll be loving German cheesecake just as much as I do.
Our first recipe on this list is an authentic Käsekuchen made with quark. You'll find that it has a hint of vanilla flavoring and only takes an hour and thirty minutes to complete.
While New York cheesecakes have a thinner layer and don't necessarily have the dough, the German version requires you to make the dough first. Then, you need to fill it with quark and other creamy ingredients, which you'll pour into your dough.
This recipe is a great entry point for anyone who has never made a German cheesecake.
Also known as the Lazy Girl Cake, for how easy and quick it is to make, you won't struggle with this recipe. You'll find some additional mandarin oranges with the usual German cheesecake fillings of quark, eggs, vanilla custard powder, and sour cream.
Also included in this recipe are some dairy-free alternatives and other options if you don't have quark. Once you've made this recipe, you'll find that you can substitute the oranges with other fruits such as apricots or peaches.
If you want to have a traditional German cheesecake with a summery twang, then this German raspberry crumble cheesecake is for you. Like the previous recipe, you'll find that the author has included substitutes you can use if you don't have any quark available.
Using a shortbread-like crust, this cheesecake is topped with streusel and raspberries to give it a great summery flavor. While you can use quark, the author also uses a blend of Skyr, a thick Icelandic yogurt, and cream cheese to create a fluffy and light texture.
Let me tell you that Käsekuchen with poppy seeds is a delicious match made in heaven. This recipe includes some rum raisins, which not everyone is a fan of.
So, the raisins here are entirely optional (as is the rum soaking, if you don't want to do that, soak them in orange juice instead).
If you don't enjoy raisins, don't worry because you can substitute them for cranberries. You'll find that the poppy seeds and raisins (or cranberries) will be located near the bottom of your cheesecake, and there's even a link to a homemade quark recipe!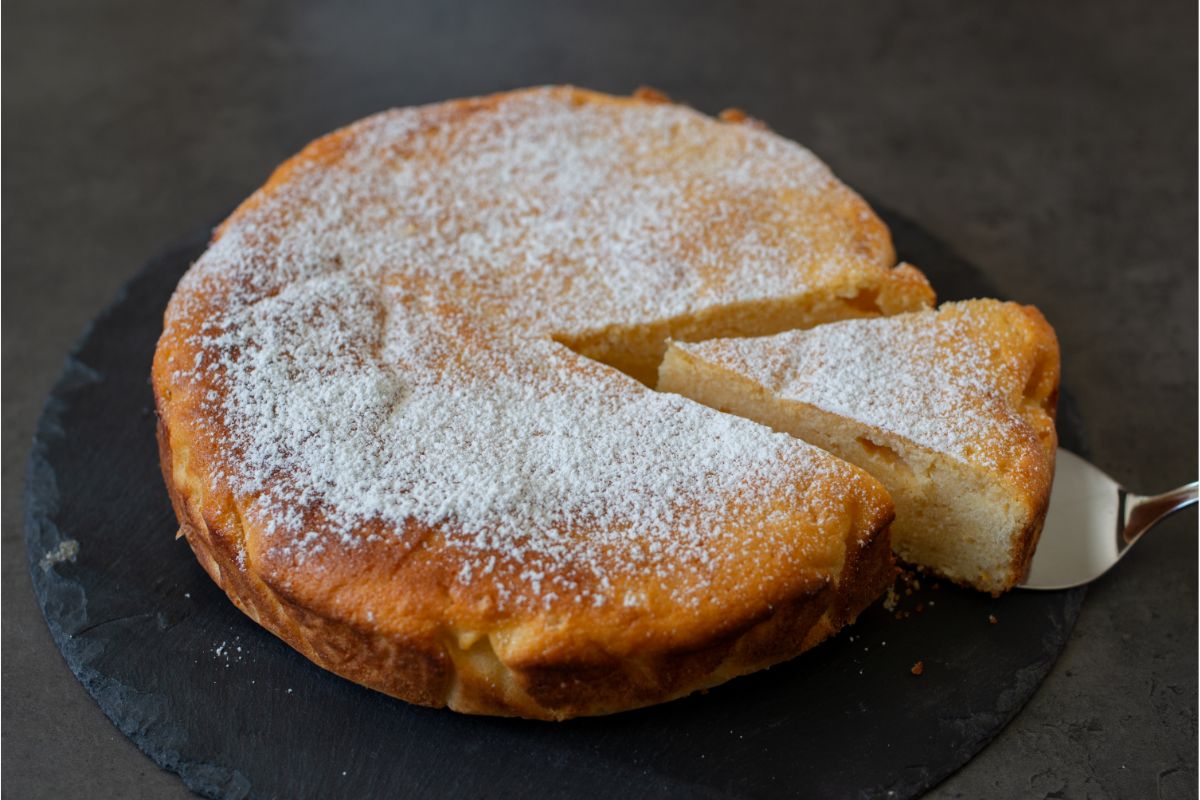 I know that most German cheesecakes use Vanilla, but this brings the flavor to a new level. Along with utilizing the quark, you'll find that the author uses vanilla sugar instead of vanilla extract.
As recommended, consider including some vanilla pudding powder. The author suggests using quark for this recipe and trying not to find any substitutes, as using yogurt as a sole substitute can change the flavor.
If you don't have enough quark, consider adding half quark and half yogurt to try and keep the taste as close to the original as possible.
Adjusted from Dr. Oetker's original Heidelbeerkuchen recipe, the author's mother took it and decided to use it for a German cheesecake. If you don't have any quark available, you can use some light cream cheese, like the author's mother did back in the '80s.
If you're worried about how many blueberries are included, don't worry, as you're more at risk of it gushing out of your cake! Top these blueberries with the filling and pour them all into the cake crust. Then you can enjoy this with your coffee or on the 4th of July!
Germans love to bake with apples, and it's no wonder why. After all, if you've ever been to a German bakery, then you know what I'm talking about.
Once you've made your base of shortbread, you just need to cut your apples up and place them in there with your cinnamon and brown sugar.
Once that's done, just coat the apples with your quark filling, and don't forget to top your cake with some almonds. It's a perfect Fall dessert.
You've no doubt argued that pineapple doesn't go on pizza, but have you considered putting it into a cheesecake? Before you start screaming, consider cutting up your pineapple and including it in your quark filling for your cheesecake.
You'll be surprised by just how flavorful this dish is and how much you'll love it. After all, pineapple is delightfully sweet and brings plenty of flavor to this dish.
Also known as Russischer Zupfkuchen, this is a chocolate cheesecake that has no affiliation with Russia, despite what the name is telling you.
Now, the one thing you need to know about this German cheesecake is that it's got a great crunchy texture for the dough, with chunks of chocolate incorporated into the quark. If you're struggling to find quark, try mixing cream cheese and sour cream.
Ah, Aprikosenkuchen. I've already told you that you can include apricots in your German cheesecakes, and here's a traditional way of doing that. As an excellent summer-time treat, I've found that Apricot cheesecake works great as a refreshing treat.
While it's not officially a cheesecake as such, Aprikosenkuchen is made in a very similar manner, with quark used, and most of the same methods. You can also use the apricots however you wish, whether you want to peel them or not before you bake them.
Now, lemon curd is a popular choice all around, because it's such a warm, summery flavor. So, upon finding this recipe, I was excited to find such a beautiful cake here. The cheesecake itself is made as you would expect with quark and vanilla pudding powder.
In this recipe, the author uses a wreath spout to decorate, which they then fill with lemon curd. Of course, you don't need a wreath spout, as you can just fill circles of cream with lemon curd normally.
Do you have some ripe strawberries and you're not sure when you should best use them? Then don't worry. We've got a great idea for you. German strawberry cheesecakes are made using vanilla sugar and quark, with the glaze covering the top with sliced strawberries.
Overall, it's an easy recipe to make, and you'll know when it's ready to serve when your glaze becomes firm and has an almost jelly-like appearance.
Now, lemon and raisins are always a popular choice for Käsekuchen. While you don't need the lemons themselves, it's primarily made with lemon zested and juiced to be included in the filling.
Unlike some of the other recipes, you don't need any toppings on this cake, all the ingredients are included in the filling. All you need to do is dust on some powdered sugar, and you're good to enjoy with some coffee.
Now, cherries may make you think more of the Black Forest, but this is not a Black Forest inspired recipe. While the dough of the cheesecake is both nutty and chocolatey, the filling has plenty of vanilla flavoring.
Once you try that, cover the filling with canned sour cherries, however if you want sweetened ones, that's also fine. Just make sure your cherries are drained, and mix it with some cornstarch so that it's thick enough to not seep into the cake.
I'm finishing this list with something small and sweet. Just because you're using quark, doesn't mean you can't make some small and delicious cheesecake treats. Now, these work great as a snack to have with some coffee, or as a small dessert.
Top them with some berries, and you'll be able to enjoy these and share them with your friends and family.
Final Thoughts
To finish off this list, I'd like to share some good news with the lactose intolerant crowd. In some cases, quark is a great substitute for anyone who might otherwise be unable to enjoy cheesecake.
This has been confirmed by the Food Intolerance Network, so even if you feel like you wouldn't be able to enjoy the cakes I've mentioned here, you can!
German cheesecakes are incredibly popular, and while quark isn't the easiest ingredient to find in the U.S., it's not impossible to make yourself! All of these recipes are easy to make, so don't worry if you've never made them before.
After all, Käsekuchen is an incredibly versatile dessert that you can customize with whatever toppings you desire. No matter where you're based in the world, you can always enjoy a good slice of Käsekuchen.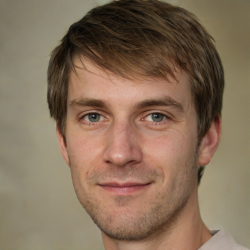 Latest posts by Mark Williams
(see all)