You might associate a pudgy pie recipe with something equivalent to grilled cheese, and having to set up a fire and get all the ingredients together can seem like a chore, especially if you're camping and you may want to test your cooking skills in this kind of environment.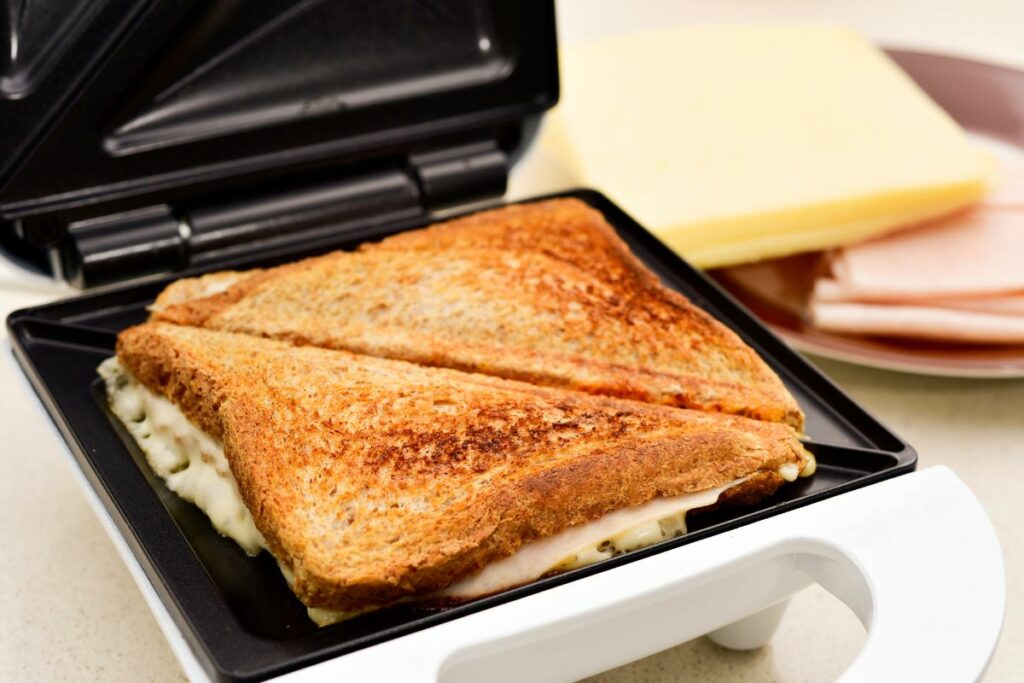 However, whether you're cooking over a campfire or have a firepit in your backyard, there is some value in cooking this way as you can add flavors to your dish that you can't do any other way, while it is a great way to experience the outdoors.
Get your day started right with this breakfast-style pie that is easy and quick to make if you happen to be on the go, and all you need are two slices of bread, a pudgy pie maker, an egg, shredded cheese, cheese blend, breakfast sausage, and some cooking spray.
With this recipe, you treat this process like you would if you were making grilled cheese, except you place the iron over your campfire for 3 minutes, then flip and do the other side.
Once you've finished breakfast and you desire a mid-day snack, you can make this simple apple turnover, and all you need is some country biscuits, some apple pie filling, some marshmallows, and some non-stick cooking spray.
You simply layer the ingredients into your pie iron and cook over a fire while keeping an eye on the progress and turning over when one side looks cooked enough, and you'll be left with a sweet and cheerful treat that can keep you going for a little while.
If you decide you want something more savory with some meat in it, you can try these tacos that have ground beef, a seasoning packet or herbs, flour tortillas, some cheddar cheese, and some sliced olives and green onions if you desire.
You'll find many of these ingredients come with a tortilla kit that you can find in your local store, and you could add any variety of ingredients to use in your tortilla depending on your mood or your taste for that particular day.
Now we move on to the good stuff, as you can make this mountain pie with any kind of filling that you want, and you could add some chocolate inside or use some as a garnish, but getting the balance right is vital as you don't want your filling to fall out when you take a bite.
You can prepare your bread and ingredients as you would, and you find that you can get a crispy outside that has a rich and pleasant cherry filling that you could serve with some ice cream if you have any at hand.
There are a few variations of this for those who want certain ingredients, but for this one, you have eggs, milk, vanilla extract, cinnamon, nutmeg, Texas toast bread, warmed maple syrup, butter, and some berries to serve it with.
You can prepare the mixture and dip your slices of bread into it, and you can get some nice toast that is buttery and has a bit of spice to it, and the berries on the side give you a nice balance to your meal, and you could add some rashers of bacon to the mix if you want.
An omelet recipe with ham and cheese can be just what you're looking for, which can get you nice and warmed up if you're feeling particularly chilly, and you could sneak some veggies if you want to get some nutrients into your meal.
You could even use some chopped bell peppers and use some hot sauce or salsa, and with the scrambled eggs you prepare are going to be a pleasant surprise with your roll dough over the top that is a nice crust that brings some much-needed texture to the mix.
A popular snack wherever you are, no list is complete without the inclusion of it because you can do so many things with it, and using it in a pie iron gives you the added bonus of having an authentic grilled snack cooked just the way you like it.
You can use sliced cheese, cheddar, gruyere, gouda, or peppered cheese, and you could add some sauces into the mix to add some spice or a tangy flavor to your recipe, and that melted cheese on the side can be made nice and crunchy and flaky.
S'more sandwiches are a staple of any fireside cooking and are a great way to get the kids excited about cooking and the outdoor experience in general, and for this one, you can use cinnamon bread, Nutella, some crackers, and some miniature marshmallows.
You can grease your pie iron and place your bread inside while spreading with the Nutella, cracker crumbs, and marshmallows, and you could sprinkle some chocolate chips in there for a richer flavor, and then you can watch it all become a gooey masterpiece.
For fans of pizza who want it in a quick-to-make snack without having to worry about preparing too many ingredients, you can cut corners by using some pizza sauce, mozzarella cheese, pepperoni, some green pepper, and even some red onion for this recipe.
You can layer this as you please, but like a traditional pizza, you want to scatter the ingredients evenly so you don't get left with spots that have too much of a certain ingredient, so you can test this out and add or remove to get the flavor that you want.
What makes this recipe different from the apple turnover is that you can be more precise with the apples that you use so that you could use Macintosh apples instead of an apple filling for a refreshing and a bit of a crunch to your pie.
You can use cinnamon sugar and might even get away with some nutmeg as long as it doesn't overpower the taste too much, as you don't want all the apple slicing to go to waste, and really the most simple recipes are usually some of the best.
You want a less savory snack, and you have a hankering for something sweet, so these cinnamon buns and all you need is a pie iron, Pillsbury cinnamon rolls or a similar kind, and some cooking spray, and you're ready to start making them.
You can add some frosting to these to get a burst of intense sweet flavors, and your cinnamon roll can offer you something that is both crispy and satisfying as well.
These can be made as a breakfast item or as a snack, and all you need is some refrigerated biscuit dough, sugar, cinnamon butter, brown sugar, and some cashews or walnuts as a nice dressing.
You can roll out your dough and then mix in the ingredients, which you can place in the iron and watch as it puffs out and goes a nice light brown color.
You can get many of the tastes of home in this recipe, as you have here a simplified cheeseburger recipe that uses ground beef, cheese slices, bread, butter, and the topping of your choice.
You can customize this by adding some onions, pickles, or even garnish if that's something you like in your burgers.
This recipe uses dairy and gluten-free bread, butter, and pie filling, and as long as you have access to these, you can use a mix of different fillings that appeal to you best.
You can even pre-make the filling if you are doubtful about store-bought items, and as long as you leave it to cool for 5 minutes, you can serve it however you like.
We finish with a delightful chocolate molten pudding that uses regular or dark chocolate, unsalted butter, caster sugar, plain flour, eggs, cocoa powder, and some ice cream and fresh fruit to serve with.
There is some real value in having an easy chocolate pudding recipe that is made easier by cooking it over a fire top, and having options for serving it makes it even better.
Final Thoughts
With these recipes, you'll find that they are workings of recipes that are well-known, from breakfast to dinner items that you can now make with a pie iron, and many of these are going to bring back the flavors of home.
Enjoy these as a group or with the family, and there's nothing better than mixing these recipes with the finery of the outdoors.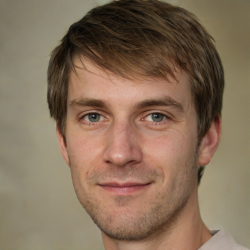 Latest posts by Mark Williams
(see all)