Cheesecakes are one of the most popular dessert options out there and it's no real surprise as to why! They are incredibly creamy and usually very sweet and their versatility never ceases to amaze.
One popular cheesecake combination is peanut butter, and who doesn't love peanut butter? You might think that there aren't many ways you can mix up a peanut butter cheesecake, but you'd be surprised by how many options there actually are!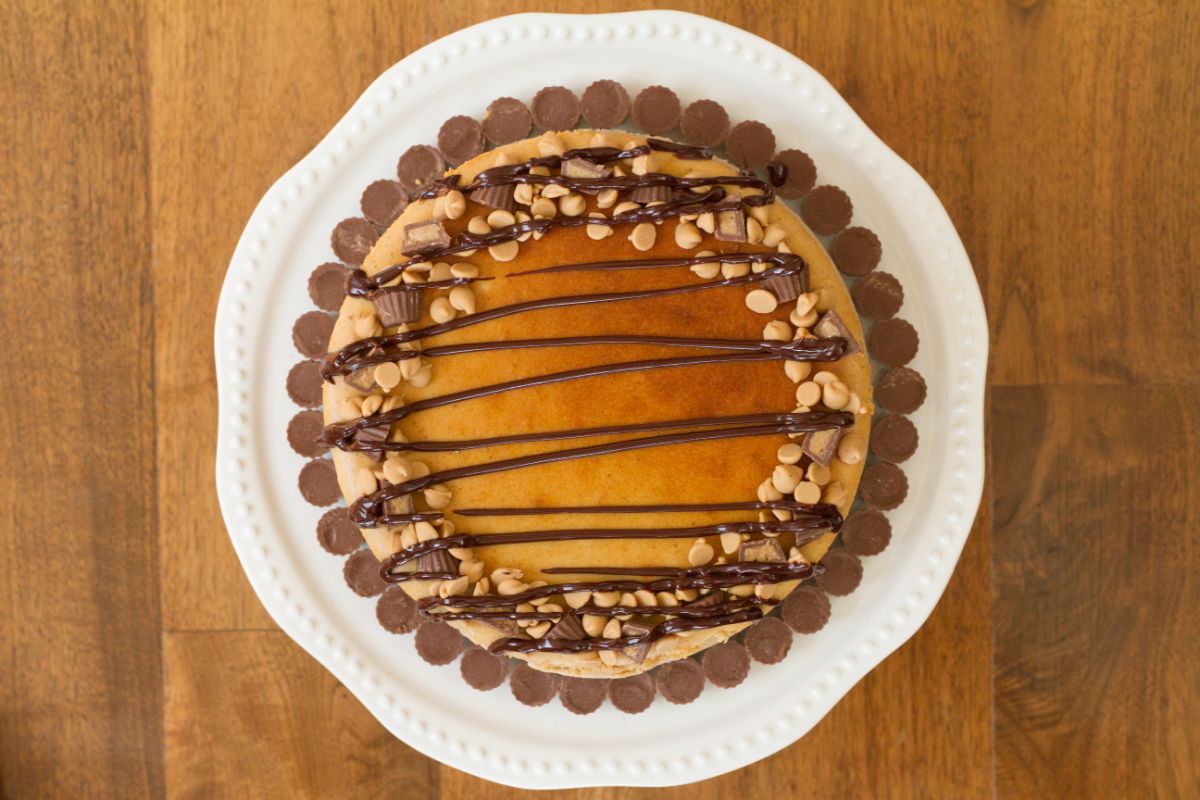 We've put together a list of 15 incredible peanut butter cheesecake recipes that are perfect for all the home cooks out there. These recipes are all incredibly delicious and will make for a great dessert for any dinner you host! So let's get started.
Kicking off this list we have these incredible peanut butter cup cheesecakes. They take the classic peanut butter cheesecake recipe and turn them into their own individual "cupcakes".
On top of this, they are 100% vegan so they can be enjoyed by everyone you serve them to. 
This recipe is incredibly easy to make as well. You only need a total of nine ingredients, 30 minutes, and you'll have these peanut butter cup cheesecakes ready in no time.
This is a great dessert for anyone to make who wants to take the classic peanut butter cheesecake recipe and give it some flair! 
If you're on a keto diet, then you're probably missing out on some of your favorite foods and treats. This keto chocolate peanut butter cheesecake is proof that you don't have to miss out at all!
It is completely keto-friendly, so you can enjoy it guilt-free and to your heart's content. This recipe is completely low in carbs, even with the chocolate crust, creamy peanut butter filling, and cute peanut butter cups.
On top of this, even people who aren't on a keto diet will enjoy it, so if you want to enjoy a dessert with the whole family, this recipe is perfect!
If you're a fan of PB & J, then this cheesecake recipe is perfect for you to try! Filled with incredibly delicious peanut butter and delightfully sweet raspberry jam, once you've tried this recipe for the first time, you'll be coming back to it again and again.
You only need to set aside 40 minutes of your time to prepare this cheesecake and then once you are done, put it in the fridge to set. This recipe is completely no-bake, so you really don't have to spend much time getting it ready.
If you want a peanut butter cheesecake with a bit of extra crunch, then look no further than this pretzel crust recipe!
The addition of brown sugar to this peanut butter pretzel cheesecake gives the overall flavor a perfect balance of sweet and salty, and it looks absolutely mouthwatering on top of that!
This cheesecake is one of the thicker options on the list, so it's the perfect dessert to eat after a light main course. 
Another food that pairs incredibly well with peanut butter is banana, and this cheesecake definitely proves that!
You only need to devote thirty minutes of time in the kitchen to make this recipe and it will be ready to serve by the time you are done. The frozen bananas add a sweet and cool taste to this peanut butter cheesecake and it will be enjoyed by anyone who sinks their teeth into it.
If you have a stricter diet, it can be quite hard to find a peanut butter cheesecake recipe that you can enjoy without worrying about breaking that diet. This is why this cheesecake has made it onto the list.
Not only is it gluten-free, but it's also vegan, so if you plan on making a cheesecake for a group of people who have very different diets, this is a great choice for you to use. Even if you don't need something gluten-free or vegan, you will still enjoy this cheesecake!
You might not consider popcorn to be a good cheesecake topping, but once you try this peanut butter cheesecake, you'll find yourself using popcorn for more desserts in the future.
The inclusion of the toffee sauce amplifies the taste even more and pairs with the popcorn and peanut butter perfectly. This cheesecake looks incredibly tasty as well!
If you're in the mood for both a plate of warm, gooey brownies and a peanut butter cheesecake, try this brownie peanut butter cheesecake instead! It combines everything you love about both separate desserts and puts them into one mega dessert.
Prep time for this dessert is quite short, but you will need to leave it set in the fridge for about five to six hours. The set time might seem a bit long, but we promise you that it's 100% worth it!
Sometimes you want to enjoy the taste of a cheesecake without committing to making one. These peanut butter cheesecake bites are perfect for that. They work well for parties, family gatherings, and just when you're in the mood for a snack!
They are filled with creamy peanut butter and a delectable drizzle on top, any guests you serve these to will be begging you for the recipe once they have tried them.
You can make these peanut butter cheesecake bites by hand, but if you're running out of time, they can also be made in a food processor. 
Chocolate and peanut butter work incredibly well together, just look at Reese's Peanut Butter Cups!
The crust on this peanut butter cheesecake is actually made with chocolate digestives, which give it a whole new depth of flavor, making it a bit more unique than the classic cheesecake crust. 
The cheesecake is also topped with chocolate ganache, which adds another layer of creamy and rich chocolate that will make you come back for another slice.
Speaking of Reese's Peanut Butter Cups, how about a peanut butter cheesecake that perfectly emulates the way those chocolates taste?
This cheesecake is quite literally topped with pieces of Reese's Peanut Butter Cups, while the cheesecake itself is also made of peanut butter. If you just want a cheesecake that tastes just like the popular chocolate, then this recipe is absolutely perfect for you.
Most peanut butter cheesecakes are a bit too rich and chocolatey for most people, so if you want a cheesecake that is a bit more focused on peanut butter, then this cheesecake is perfect for you.
A bit similar to the pretzel crust cheesecake, this cheesecake also has a pretzel crust. You only need to set aside 20 mins of prep time for this cheesecake and it will take you just under an hour to bake.
This peanut butter cheesecake is the perfect dessert for anyone who wants a true peanut butter-tasting cheesecake. It also includes a few chocolate chips sprinkled into the mix so you still get a chocolatey taste, without it being too overpowering.
If you're looking for a cheesecake recipe that tastes like a cheesecake but takes on a bit of a different form, then you definitely need to try these peanut butter cheesecake pots.
This is one of the most unique ways you can serve cheesecake to your family or dinner guests and it'll definitely become a talking point of the evening! Not only do these cheesecake pots look fantastic, they also taste absolutely delicious.
This peanut butter cheesecake is perfect for anyone who wants a cheesecake that is a bit on the lighter and healthier side. Most peanut butter cheesecakes are incredibly thick, which isn't always great if you're watching your calories or you've just had a very heavy meal.
Some of the ingredients you'll find in this cheesecake include chocolate graham crackers, butter, egg whites, and of course, peanut butter. You will need to let this cheesecake chill for at least eight hours before it's ready to serve, but it's definitely worth the wait!
And finally, we have this beautiful nutter butter peanut butter cheesecake. This cheesecake is especially great for all the smooth peanut butter lovers out there.
On top of the delicious peanut butter filling, this cheesecake is also topped with a peanut butter ganache and nutter butter halves that just add so much to the overall flavor of the dessert.
Conclusion
As you can see there are plenty of variations of peanut butter cheesecakes out there that will really liven up the dinner table when it's time for dessert.
Try some of these recipes for yourself and see which one is your favorite!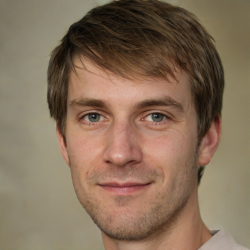 Latest posts by Mark Williams
(see all)