Savory pies don't get nearly as much as love as their sweet relatives, but there is plenty to enjoy about a delicious savory pie, whether it is made from meat, fish or vegetables.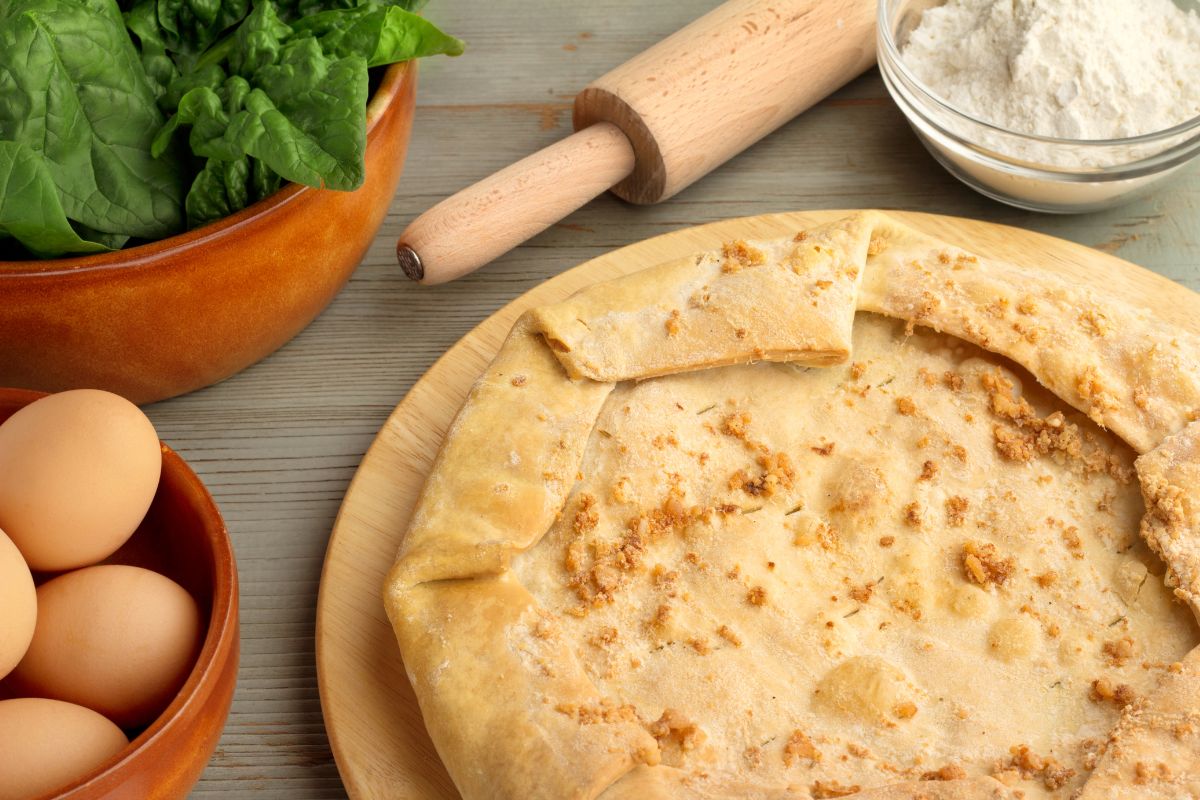 There is so much variety to be had with savory pies, so much so that no matter what your particular tastes are, you are sure to find something to suit them with the dish.
With this in mind, we are going to be looking at fifteen different savory pie recipes that are relatively simple and that will lead to a decadent and delicious pie! Let's get started.
Shepherd's pie is a well known dish that isn't a pie in the traditional sense in that it isn't baked in pastry.
Instead, shepherd's pie consists of a layer of meat and vegetables that is then topped off with creamy mashed potato before it is cooked in the oven, with focus on the top of the mashed potato forming a deliciously crispy top.
As the name suggests, traditional shepherd's pies are made with lamb.
However, the lamb can be substituted for other meats such as beef, which then turns the dish into a cottage pie.
This particular recipe includes some extras- such as red wine and bacon- to amp up the deliciousness of this classical savory pie.
Chicken pot pie is another traditional savory pie that is mostly known for being one of the ultimate forms of comfort food thanks to being chock full of deliciously juicy chicken, creamy sauce and vegetables as well as being topped off with a tasty, flaky pie crust.
This recipe is surprisingly easy to make too, with only six ingredients necessary: chicken, cream of chicken soup, and mixed vegetables for the filling and egg, milk and all-purpose baking mix for the crust.
Can't decide on what kind of meat you want to include in your pie? Then why not opt for a few different meats with this meat pie recipe?
This pie features both pork and beef, though you could modify it to include as many other meats as you so choose.
For this particular recipe, you'll need ground pork and beef, a potato, garlic, dried sage, dried thyme, mustard powder, an onion, chopped garlic, ground cloves, water, pie crusts, black pepper and salt.
For the vegetarians amongst us- or just those looking for a tasty veggie treat- this roasted vegetable tart is a unique take on the savory pie.
Whilst this is more of a quiche of sorts, we are still counting this dish as a pie as it has all of the qualities that one would expect from a pie, such as flaky pastry and a filling brimming with flavor.
Whilst this recipe utilizes vegetables such as red bell peppers, eggplant and onions, you can modify it to your own personal preferences.
Just make sure that you include ingredients such as heavy cream, eggs, and olive oil so that you get that creamy texture.
Cheese and tomato might be the perfect toppings on pizza, but they are also great for use within a savory pie as well as another great alternative for vegetarians.
The biscuit like buttermilk crust is super crumbly and delicious, adding to the rustic undertones of the pie and making it a fantastic choice of a savory pie to enjoy during the summer time.
If you want to make that flaky crust for yourself, you will need buttermilk along with all purpose flour, baking soda, kosher salt, baking powder and unsalted butter.
The filling features both cheddar and Parmesan cheese as well as apple cider vinegar, cornmeal, tomatoes, dill, mayonnaise, scallion, kosher salt and sugar.
Whilst we are on the topic of savory pies that are well suited to vegetarian tastes, spinach quiche is a well known and delicious veggie dish.
Much like with the roasted vegetable tart, we are including spinach quiche on this list thanks to its similarities to a traditional pie.
To create your very own spinach quiche, you will need some chopped spinach along with cheddar cheese, garlic and herb feta cheese, garlic, eggs, milk, onions, buter, mushrooms, salt, pepper and your deep dish pie shell.
Looking for a savory pie that is more fish focused? Then this French-Canadian salmon pie could be exactly what you are looking for.
This pie is a seafood take on the French- Canadian Tourtière, which is a classic Canadian meat pie that is often enjoyed in Canada during holidays such as Christmas.
There are three different elements to this pie, all of which need different ingredients. These elements are the salmon filling, the pie pastry and the lemon dill bechamel sauce.
A staple in British culture that can be found in pubs all across the United Kingdom, the steak and mushroom pie is another example of pure comfort food that is sure to delight thanks to its thick and juicy pieces of tender steak along with browned and flavorsome mushrooms wrapped up in a flaky pie crust.
There are a few ingredients that you will need to hand before you get started on making a steak and mushroom pie, including stewing beef, mushrooms, bacon, carrots, onion, celery, flour, olive oil, garlic, thyme, salt, pepper, beef broth, red wine and bay leaves.
Much like the steak and mushroom pie, the cheese and onion pie is another British favorite, and it is easy to see why.
With a flaky outer crust and a thick and creamy cheese and onion filling, this pie is another that would be well suited to vegetarians.
To make your own cheese and onion pie with this recipe, you will need some puff pastry, cheddar cheese and onions alongside olive oil, English mustard, eggs, Worcestershire sauce, salt and pepper and some fresh, flat leaf parsley.
Whether you are celebrating St Patrick's Day or are just in the mood for some delicious Irish cuisine, this Irish Potato Pie is the perfect choice.
As is expected, there are a lot of potatoes to be had within this potato pie, but make sure that you use either waxy or starchy potatoes to get the best results.
As well as those aforementioned potatoes, you will also need some puff pastry as well as thick cut bacon, fresh dill, onions, butter, salt and pepper, scallions or chives and heavy cream.
Can't get enough of that taste of Ireland? Then this beef and Guiness pie is exactly what you could be looking for (especially if you are a fan of Irish stout!).
This is definitely a savory pie that is for adults only thanks to the inclusion of that all important Irish stout, which is also sure to give you a bit of kick in terms of flavor.
The flaky, crispy pastry along with succulent beef and the small burst of alcohol that will come through from time to time makes for a pie that is chock full of intense flavor.
Move over Ireland because we are travelling over to Greece with this next recipe!
Spanakopita is a traditional savory Greek pie that is made from layers of crisp and flaky phyllo dough and a hearty filling of feta cheese and spinach.
This Greek comfort food dish is not only delicious, it is also vegetarian friendly.
For the filling of the spanakopita, you will need flat leaf parsley, yellow onions, feta cheese, chopped spinach, garlic, olive oil, black pepper and dried dill weed.
For the flaky exterior, you will just need some phyllo dough and extra virgin olive oil.
Staying with Greek savory pies for a moment, the kolokithopita is a delicious pie that features zucchini rather than spinach, though it still uses that iconic Greek feta cheese.
The kolokithopita is very similar to the spanakopita, though it features some additional ingredients such as mint, oregano and shredded fontina.
If you are looking for a unique and creative take on a savory pie, this spaghetti pie is the perfect choice!
This creative dish is exactly what the name suggests, a pie made from spaghetti! It also has a mince and cheese filling, so you could say that it is a pie version of the classic Italian spaghetti bolognese dish.
Last but not least, this mushroom and leek pie is a classic that is vegetarian friendly but delicious for veggies and meat eaters alike.
The combination of sweet leeks with flavoursome, earthy mushrooms makes for a tasty yet healthy filling, whilst the crumbling pastry exterior adds some depth and texture to the well established dish.
Final Thoughts
There you have fifteen delicious savory pies that you can try and make yourself right now!
No matter what your dietary needs or personal tastes, we have included something for everyone with this list, so pick your pie and get cooking!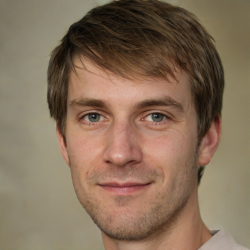 Latest posts by Mark Williams
(see all)