There are perhaps few food ingredients more iconic than the humble onion. Onions can be added to countless recipes from across the globe, and are popular for very good reason.
Onions can also be served in a number of ways and done just right, they can also easily become the main event of a larger dish.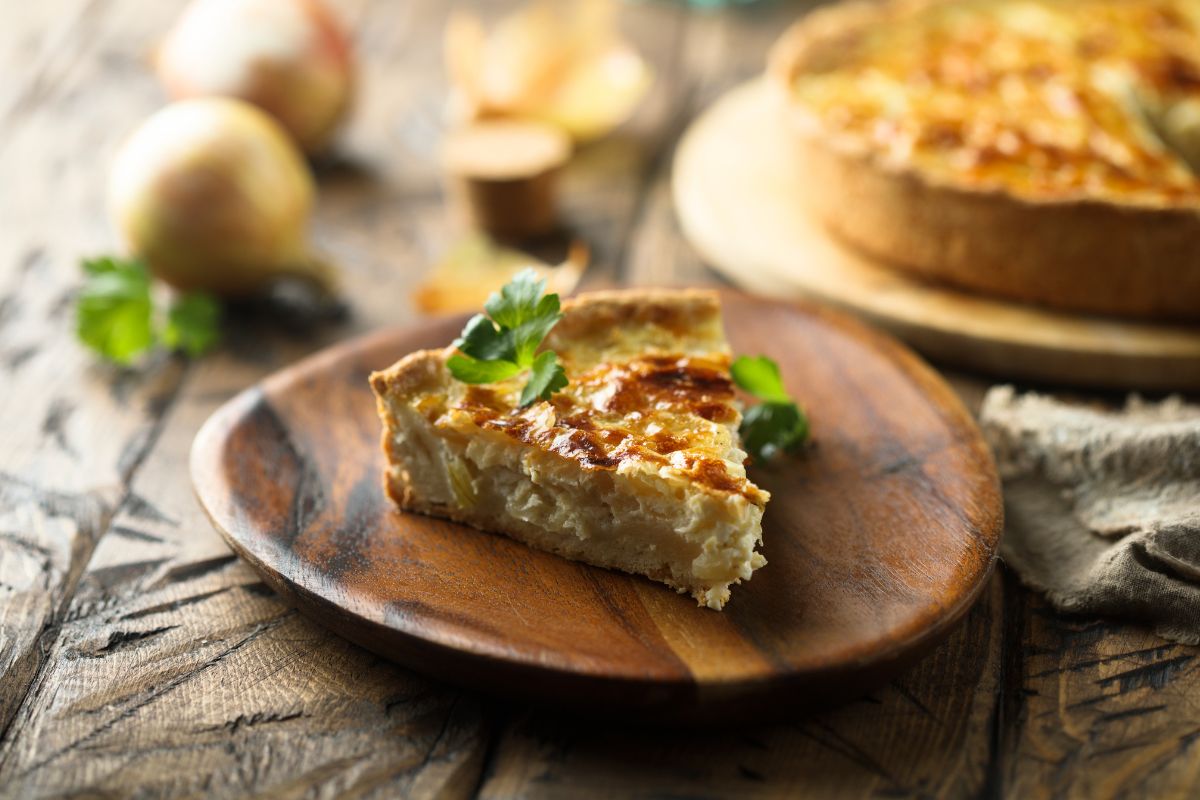 One of the best ways that you can enjoy the flavor sensations of an onion is to partake in an onion pie.
Onion pies help to draw out the naturally sweet and savory flavors of the onion and present them in a rich and wholesome form that is easy to serve out to multiple people across the dinner table.
But how do you actually make a perfect onion pie of your own? Is there a recommended way to do it? What are some of the best recipes to try to make an onion pie of your own?
Luckily, you've come to the perfect place. Read on down below to see 15 of the very best onion pie recipes that you will ever find online!
This particular onion pie is a fantastic one to make if you want a perfect side dish to go alongside a meal such as roast beef. The subtle flavors of the pie slowly release into your mouth as it melts away on your tongue.
The sweetness of the onions also provides the perfect contrast to the rich and savory flavors of roast beef, which explains why it makes for such a perfect side dish for such meals.
This variation on the classic onion pie recipe, known as Vidalia onion pie is one of the very best we have ever tried. It is so elegant, and it pairs beautifully with a wine of your choice.
The sophisticated combination of flavors created using this recipe will be enough to totally blow your mind.
Good luck trying to resist going for seconds of this absolute treat!
This particular onion pie is very similar to quiche in terms of its overall texture, but it is by no means an ordinary or boring affair. We totally loved how well the soft texture of the pie allowed the sweet flavors of the onion to shine through.
The mature taste of the melted cheese also helped to add an extra dimension of flavor that further helped to draw attention to the sweet taste of the onion!
If you want to avoid using cheese in your onion pie, then we strongly recommend giving this recipe a go. This recipe needs no cheese, and yet still has a full-bodied and complex set of flavors.
The pastry of the pie is also totally perfect, and bakes wonderfully, creating a crispy taste sensation that will easily delight your guests.
This recipe will very soon become a comfort food staple in your household. We loved just how warm this onion pie tasted, whether eaten hot or cold.
The combination of ingredients, herbs, and spices helps to create one of the ultimate winter-time treats that we have ever experienced.
The inclusion of plenty of cheese also helps to enhance the texture, giving it an incredible softness that makes it a total pleasure to eat.
This is true no-fuss food that you will love.
When it comes to creating the perfect savory onion pie, this recipe definitely does not hold back. It is full to the brim with plenty of perfectly cooked onions, as well as a massive helping of chopped bacon, which helps to give it a slightly meaty flavor, and some great savoriness.
This pie is also totally perfect as a lunchtime treat or served alongside a larger dish. We simply could not get enough of it, and we had to bring it up here. It is totally magical!
When it comes to creating wholesome and delicious food, there are few names with greater authority than Paula Deen. So you can rest assured that this recipe belongs right here on this list, without question.
The pie itself has a great bite to it, and the texture of it as you eat it is one of its greatest assets.
This, combined with the amazing flavor of all of its multiple ingredients, leads to one of the best and most fulfilling pies we have ever had the joy of making, let alone eating!
This recipe is adapted from one written by internationally-recognized chef Jamie Oliver, and it is totally awesome.
The crust of the pie is cooked to absolute perfection.
The outside is delicate and flakey, making it satisfying to cut into, while the inside part of the crust retains a slight softness, which allows it to absorb the flavor of the onion filling, to help make every bite rich.
The crust of this pie doesn't just taste good, it also looks totally amazing! We love the awesome pattern that covers the top of the pie, it looks totally incredible and very classic.
And when you cut into the pie and unleash its rich and savory filling, you can bet that your mouth will be watering in no time at all.
The smell of the onion as it is released from the pie is simply heavenly, and your mouth will be watering, waiting to get a taste.
This pie is totally oozing with flavor, and the way the melted cheese helps to add to the flavor of the onion really makes it shine. We also love how perfectly the crust cooks in this recipe, and how amazing it makes the filling taste in the long run.
This is one of the best recipes on this list because it has an awesome classical flavor and appearance, which makes it totally easy to indulge in.
The prestigious New York Times has also thrown its hat into the ring when it comes to creating unique onion pie recipes, and this has resulted in one of the very best yet.
It's delightfully chock-full of flavor, and it definitely does not hold back on including a massive number of onions, to make it one of the ultimate onion pies around.
If you want an onion pie that stands out from the crowd and makes the best use of its star ingredient, then check this recipe out!
The pastry of this pie has a great crumbling texture that makes it so delightful even just to take a bite.
And this is to say nothing of its filling, which melts away on your tongue, releasing the mature flavors of the cheese and onion combination that makes it up.
This pie is delicious when served hot right out of the oven, and its warmth will easily satisfy plenty of guests gathered around the dinner table.
Whether you want a dish that you can easily snack on over the course of the coming week, a fulfilling lunch that you can indulge in to help keep you fueled on a busy and tiring day, or you want a perfect side dish to go with a main course dinner, then this is the recipe you have been looking for.
Though this may not be the most unique recipe ever written, it is easily one of the best for creating the perfect onion pie.
The inclusion of cheese helps to give the pie an extra oozing texture that makes it easier for the flavors to spread across your mouth!
This particular variety of onion pie is a little smaller than you might otherwise expect, but is totally full of character! The pie has a much shorter stature and a more quiche-like texture than your usual pie.
However, the top crust of the pie is still totally stunning, and will crumble as you cut into it, creating a beautiful sound that quickly gets your appetite going!
Sometimes, the classics are best, so why don't we close off this list with an old-school onion pie that is sure to satisfy everyone?
This recipe is based on a classic recipe that has been handed down across multiple generations and thus has earned itself a solid reputation as one of the very best ways to enjoy the classic pie.
We adored this recipe's simplicity, it actually helped it to stand out!
To Wrap Up
Those are just a small few of the many amazing onion pie recipes that can be found on the internet. However, we can definitively say that they are the very best.
If you want to enjoy an onion pie of your own, then these are definitely the ones to try!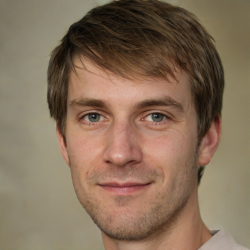 Latest posts by Mark Williams
(see all)