Chicken salad can be an ideal lunch option. It is one of the healthiest choices you can make, it's easy and simple to prepare and it can be quite filling – enough to keep you going all throughout the day.
But sometimes, a chicken salad on its own is not quite enough. You often need a great cracker to have on the side. So what are the best crackers to serve with chicken salad (for more chicken salad sides, read here)?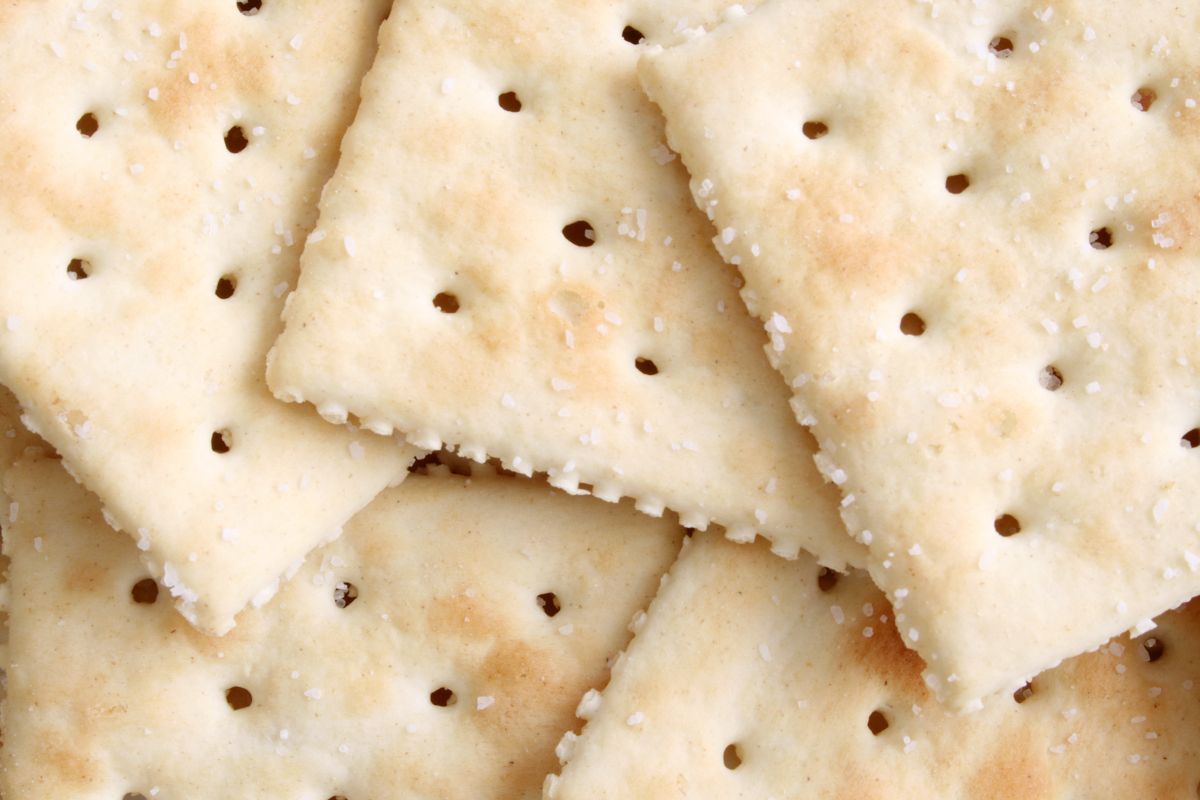 The good news is that we've found this out for you and we've written this handy list that tells you everything you need to know about that.
So, if you're ready to learn a lot more – then read on and discover the answers!
Best Crackers To Serve With Chicken Salad – The 20 Great Ideas
So, without any further delays, let's dive into this tasty list. We hope you enjoy every single one of our choices!
We kick off our list with a tried and tested favorite among lovers of crackers. Created by Kellogg's, these are light and buttery crackers which are ideal as an appetizer or as a side for salads.
Due to their texture, they can crumble easily for fantastic salads or you can have them to dip in your favorite sauces on the side. It's all up to you!
Another great product created by Kellogg's and still in the Town House selection, but these crackers have a much softer texture and a unique fragrance when you bite into them.
One of the best things about them is the fact they can be used as a side or as a snack on their own.
With a chicken salad, these crackers are perfect. They have just the right amount of flavor and they're not so filling that they ruin the salad dish.
These crackers come in a number of different varieties too. There's the harvest wheat, golden butter and classic water types. Each one of these crackers has its own distinctive shape and thickness.
As a result, you can choose exactly what you want for your chicken salad – or you may decide to have a mismatch salad dish! It's all entirely up to you and what you're feeling like that day.
If you're hoping for a cracker that is much thinner and with a crisp oak finish, then Bob's Red Mill oat crackers are something you should turn your attention to.
There's an array of flavors to choose from, and arguably the best is the rosemary ones.
They're sturdy and firm and they have an excellent thin shape – which makes them perfect for a strong flavor like the jalapeno version. They're even amazing when they've broken, particularly over a salad.
Some people might have dietary requirements for something gluten free, and luckily these crackers can help out with that. Not only are they gluten free, but they're insanely tasty.
These cauliflower crackers are created using real cauliflowers and other vegetable extracts which makes them very healthy for a salad option. Despite not being massive, these crackers can easily accommodate a scoop of chicken salad.
Having said that, there's nothing stopping you from crunching these crackers up into the salad and enjoying a mix of textures and flavors. Yummy!
When it comes to crackers for you and your guests, Carr's Entertainment Crackers have been there for decades. Luckily, they've moved away from just being something on the side for when you're peckish, to something much more substantial.
Essentially, if you are having a chicken salad – these are crackers that could be top of the list to serve on the side. While you can find a variety of different Carr's crackers, the Entertainment selection includes an array of different flavors and textures.
We've got another gluten free option on the list now. Mary's Organic crackers are a plant based cracker which are very crunchy and crispy. The round option are thin and and much heartier than the butter version.
While these might not be the selection for kids, adults who are very health conscious will go wild for them. Extremely healthy and ideal for a chicken salad, you get the perfect texture with just the slightest hint of flax seed.
Not only that, but because they're so sturdy – you can scoop some chicken salad on them and they shouldn't break.
These amazing crackers are light and creamy and are just sturdy enough to hold some of your favorite chicken salad ready for a tasty treat.
They can make ideal crackers to have on the side as well, especially if you have some friends or family around for lunch. They're just filling enough to be ideal for a light lunch, but not too filling so you don't feel bloated all day.
Triscuits are great. They're baked with whole grains and they have an easily recognizable weave shape, which always reminds you of the quality you're getting. They're quite hefty too, so you can happily pile your chicken salad on the top of them.
What's more, you can get these in a variety of different textures and flavors. There's roasted garlic, cracked pepper and four cheese – all of which work incredibly well with a chicken salad.
If you're looking for the ideal middle ground for your crackers, then Trader Joe's naan crackers is something you should take a look at. Right in the middle of a flatbread and a snack cracker, you've got something that you likely won't find anywhere else.
There's a variety of different flavors, like the garlic variety, which is incredibly fragrant and tastes spectacular. They're thick and lightly seasoned with different herbs and spices, so you'll have an awesome snack flavor.
It's difficult to find someone that says they do not like these crackers and it's likely because of their taste! With a variety including sesame, buttercrisp and harvest wheat, you're bound to find something you love.
These are rounded shapes which are both crunchy and stable, allowing you to easily spread some of your favorite chicken salad over the top of them!
Another option from Trader Joe's now, and these assortment of crackers are absolutely to die for. They're ideal to serve to your guests and leave on the table when you're having a family lunch gathering.
You will find four major flavor varieties here and you absolutely will find one that you will fall in love with. Not only will you almost certainly find your favorite cracker variety in this assortment, but you will also realize that they are all very stable.
As a result, your chicken salad can be scooped up without breaking. What a fantastic option for all chicken salad lovers out there.
Another super option for gluten free lovers out there is this brilliant selection from Crunchmaster. Not only are they gluten free, but they're also egg free, they don't contain any GMO and they're also Kosher!
They have a very unique taste which definitely needs to be tried by everybody – but if you're someone that is very health conscious, then this is much more poignant.
Within the assortment, you'll find a taste you love like roasted garlic, rosemary or white cheddar.
Sticking with gluten free crackers here, Good Thins have devised these amazing crackers which are both light and brittle with glorious tastes like jalapeno, parmesan cheese and barbecue.
While they won't be strong enough for you to top them with your chicken salad, they are good to crunch up and mix into your salad to add a little more texture.
If you want a cracker that has a smoky flavor and aroma, along with a strong based texture, then you can't look much further than these excellent crackers made by Milton's.
Their taste blends in so well with a chicken salad, and they are strong enough for you to spread a little of your chicken salad over the top of them, or you can simply serve them on the side.
As always, you could break them up and mix them into your chicken salad, maybe with a little dressing. It's all down to your personal taste.
These great crackers are entirely whole grain and there's no artificial flavors or colors added into the mixture. Because of their small size, these crackers are best placed into the salad (like an ice cream wafer).
These thins have a great taste which is hearty, a little salty, and a little sweet at the same time. The crackers can crunch up and break instead of crumble which makes them ideal as a scoop for your chicken salad.
There's an array of flavors on offer here including cracked pepper, sun-dried tomato and ranch which all come in different shapes and sizes, so you're going to find one that you love.
With a number of different flavors on offer, Blue Diamond is certainly going to have something that you will fall in love with. Cheddar is perhaps the most popular flavor and these crackers are ideal for a chicken salad.
These crackers are generally quite strong, so you can happily use them in any way you'd like. Because their flavor is so good alone though, you don't even need to have them as a side – you can snack on them in between meals if you wish to.
They're one of the best cracker choices to have on a plate when you have guests too, so consider this when you're looking for the best crackers!
Ritz crackers probably have the most recognizable packaging out of any other crackers in the world. They're well known for their quality and for their taste – and this is what makes them so sought after.
You can get Ritz crackers in a whole host of different flavors and textures, so you know you're going to find one you'll love.
The original is probably the best for when you're enjoying a chicken salad though, because the taste does not overpower the rest of the dish.
They are relatively strong, so you don't need to worry about them breaking if you want to spread some of your chicken salad onto the top of them and chow down.
Of course, you can always break them up on your own and put them into your salad.
Flipsides are a little different from some other crackers out there. They are actually pretzel crackers – which has one side as a pretzel and the other side as a cracker which gives them the best of both worlds.
These crackers are very thin but they're lovely and crispy and are even surprisingly sturdy. This of course means they can easily be used to scoop your chicken salad or as something to dip into a garlic sauce or whatever you like!
Finally on our list, we have a cracker option for those of you who are absolutely crazy for chicken! These crackers are flat and rectangular which makes them ideal for a number of different ways to enjoy them.
Luckily, they're just the right size to use an appetizer too, so you've got something to eat alongside your chicken salad, before it or after it!
These crackers have a little crunch to them but what makes them most unique is the fact that they have a slight hint of chicken flavor, and this is because they are flavored using dehydrated chicken (along with a number of other seasonings).
Because of this unique flavor, their excellent texture and their great shape and size, these crackers have long been considered a family favorite and they should be something that compliments your chicken salad right now!
Final Thoughts
And that's our list! We hope you've enjoyed all of our picks and you've found a brand of crackers that you will adore with your chicken salad next time!
Frequently Asked Questions
Here are some of your most frequently asked questions.
Should I Buy These Crackers In Bulk?
You might find that buying bigger packs can save you a lot of money overall. However, you should only mass purchase your favorite crackers and always be sure you check the expiry date.
Are Crackers Good For You?
As with everything, you can find much more healthy options on the market and you can find some that aren't so good for you. Simply check the label to see the very best and most healthy options out there.

You will likely find that the best options for health conscious people are gluten free and plant based.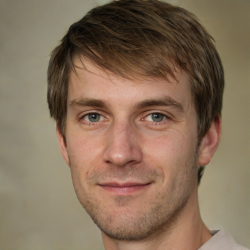 Latest posts by Mark Williams
(see all)