A staple of many diets is a good ole sausage. Packed with protein, fats, and flavors, sausages are a great way to make any meal delicious. Especially Boudin Links. This traditional Cajun sausage is packed full of spices and goes perfectly with a range of dishes.
But many people outside of the South have no idea how to cook them properly. In this article, we explain everything you need to know about cooking Boudin Links.
From what they are made of to some delicious recipes, you will be the master of cooking Boudin Links. Your family cookout will never be boring again!
What Are Boudin Links?
Crawfish, gumbo, and jambalaya are likely foods that come to mind when you think of classic Cajun cuisine, or at the very least, you've heard of them. Boudin, a specialty of Cajun cuisine, is another standout dish.
At least in Cajun territory, boudin (pronounced "BOO-dan") is a cooked sausage composed of hog flesh and rice, as well as different veggies and seasonings, all wrapped in a natural pork casing.
Traditional boudin contains scraps of pork meat from nearly every section of the animal along with pork liver and/or heart. After simmering, the meat is drained and pulverized.
The filler, which is essentially a meal known as "pork dirty rice," is made out of ground meat, cooked rice, veggies including onions, celery, bell peppers, and a lot of seasoning.
Be aware that boudin is produced from cooked meat, unlike many sausages, which are made by stuffing raw meat into a casing. Therefore, curing is not required, however, some homemade boudin recipes do call for curing salt.
Variations Of Boudin
Furthermore, there are numerous boudin varieties, as if this weren't enough. Shrimp, crawfish, duck, rabbit, venison, rabbit, and even alligator can all be used to make boudin.
The majority of Cajun boudins are filled with rice, however, there is a variation that uses cornbread instead. The traditional method of making boudin rouge is modified by adding pig blood, which gives the sausage a scarlet tint.
Cooking Boudin Links
The way in which you cook Boudin Links depends on the type you have. If you purchase premade Boudin Links from the butcher or from the grocery store then all you have to do is heat it up. There are various ways to cook Boudin Links, including:
Gas Grill
Grilling is one of the most popular ways to cook Boudin Links as it provides those delicious grill marks that add flavor to any dish. However, it is extremely easy to overcook the meat and burn the casing.
Preheat your outdoor grill to a high heat.
Cook the Boudin Links for around 5 minutes on each side.
Ensure the links are cooked all the way through and have an internal temperature of 160 F°.
Enjoy with a mixture of veggies!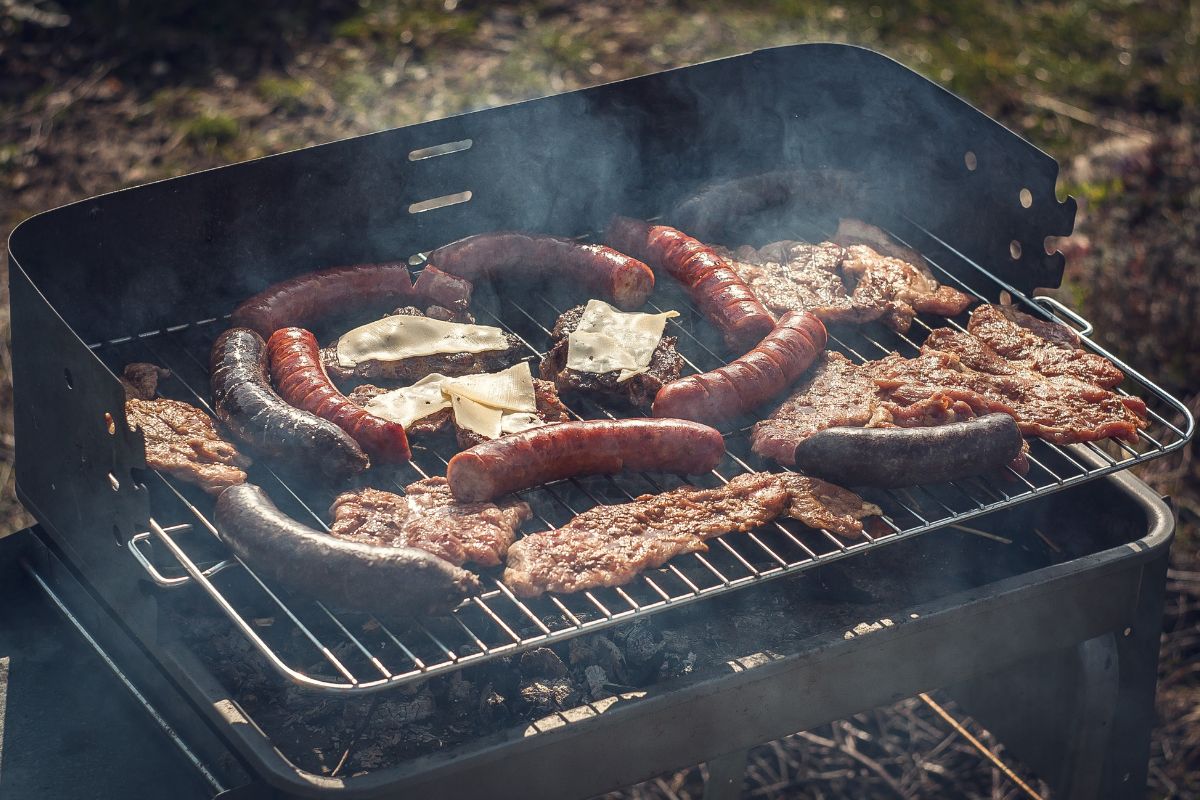 Cast Iron Skillet
Cooking any form of meat on a cast iron skillet is an excellent way to get the most flavor out of it. Especially Boudin Links. It is also an easy way to cook your links as you can keep a close on them and prevent the casing from burning or breaking.
Place your cast iron skillet on medium heat.
Coat the pan with a small amount of oil or melted butter.
Turn the heat to low.
Place the Boudin Links on the pan and allow them to cook for 10 minutes on each side.
This method may take some time compared to the grill but it is a lot easier to control the heat and provides just as tasty a result.
Air Fry
This is a new way of cooking Boudin Links but it is extremely quick. The Boudin Links will come out crispy and are perfect for a range of recipes.
Preheat the air fryer to 350 F°.
Place the Boudin Links into the basket.
Cook for 5 minutes before flipping and cooking for another 5 minutes.
Ensure the links are cooked all the way through before removing them from the basket.
Boil
Boiling Boudin is the best way to get them juicy and truly delicious.
Place the links in a deep pot or a stockpot and cover them with water.
Boil the pot on medium to high heat for 4 to 5 minutes.
After 5 minutes, turn off the heat.
Allow the Boudin Links to sit in the hot water for another 10 minutes.
Drain and serve!
Ways To Eat Boudin Links
Do you eat the casing when eating boudin? is the first thing to consider. The answer is that you are in control. The casing can be chewy, although some people do eat it.
As with a push pop made of meat and rice, one typical way to eat boudin is to bite into one end and squeeze the filling into your mouth. This may lead to you swallowing some of the casing, which is totally acceptable.
Boudin is also lightly filled, which prevents it from snapping when you bite into it as some other sausages do. However, this looseness makes it easier to remove the filling from the casing. Boudin is frequently eaten on crackers with a squeeze of mustard and by squeezing it out of the casing.
But the point is that, unlike French boudin blanc, Cajun boudin is finger food that can be consumed anywhere, including a parking lot. Furthermore, you can eat it for lunch, dinner, or breakfast.
Boudin Links Recipes
Now that you know how to cook your Boudin Links, it is time to make some delicious recipes!
Boudin Links are already delicious as they are but you can make them even more delicious with this Boudin Balls Recipe. This is the perfect recipe for serving as an appetizer or as a snack to a large group of people.
Using Boudin Sausage, eggs, milk, and breadcrumbs, deep fry your sausage and enjoy a crunchy, delicious bite of heaven. Serve with a range of condiments for the best food experience you will ever have.
If you are looking for comfort food, look no further. This Crispy Skinned Boudin recipe is here to bring you flavor, comfort, and all things wonderful. Simply preheat your oven, coat them with oil, place your Boudin Links in the oven and watch them cook.
Remove once they are crispy and golden brown. Serve with a range of side dishes such as pickled okra, fries, and delicious whole grain mustard. This is an extremely simple way to prepare Boudin Links and is great for anyone who has never worked with the sausage before.
As mentioned above, Boudin can be made with a variety of protein sources. And crawfish is one of the best. If you want a taste of the south, this recipe is the best way to do it.
Using a variety of vegetables, seasoning, and stock, you can create a dish that tastes utterly divine without being too complicated. You can cook your Boudin Links using whatever method you prefer, allowing it to add flavor and texture to an incredible dish.
This is an excellent meal for serving a large group of people or for meal prepping to store in the refrigerator.
Final Thoughts
Boudin Links are a delicious type of sausage links that are traditional in cajun and creole cuisine. It is full of flavor and is perfect for including in a range of dishes. Above are 4 ways to cook Boudin Links utilize the casing, meat, and seasoning to give you the best result.
You can easily cook Boudin Links to perfection and prepare some of the most comforting dishes that you can ever cook. It is time to turn on the grill and discover a whole new world of food!
Frequently Asked Questions
Should Boudin Links Be Mushy?
Given that rice is used as a filler instead of pure meat, boudins are not the same as firm sausages manufactured from other meats. As a result, it will by nature have a musty texture, which is not odd given how it was intended to taste.
Can You Eat Boudin Links Raw?
The answer is no; you must boil the boudin sausage before eating it. Due to bacterial contamination and potentially harmful quantities of nitrates contained in these kinds of meats, eating raw boudin sausages that have been refrigerated for longer than 24 hours increases the risk of contracting a foodborne illness.
What Part Of The Big Is Boudin Made From?
For the casing of boudin and sausage in traditional Cajun and Creole cooking, a layer of the pig's small intestines is thoroughly cleansed.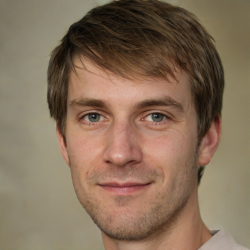 Latest posts by Mark Williams
(see all)