If you are craving some wholesome food for breakfast then you should head straight to the nearest Wendy's.
They really know how to do breakfast with some of the most delicious menu items to get you going first thing in the morning, and keep you going till lunch.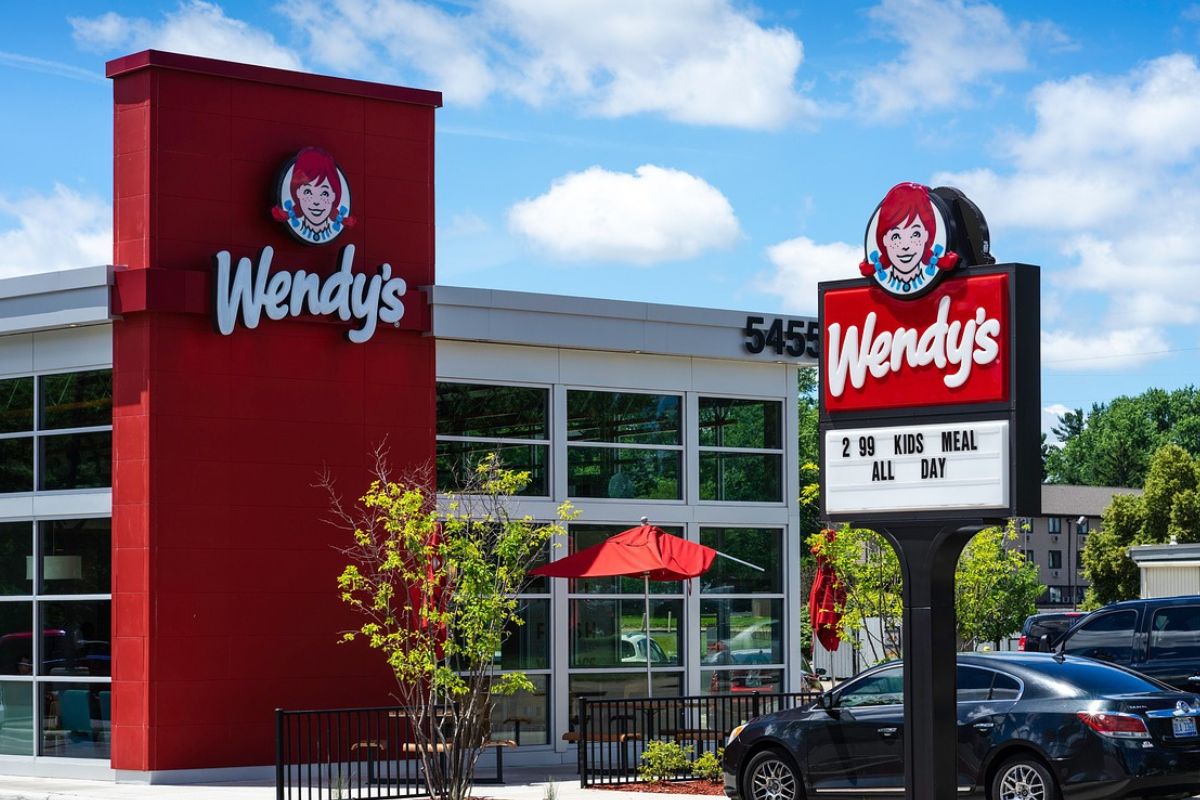 We take a look at the offerings on Wendy's breakfast menu and how much they will cost you.
But first, we'll let you know when you can access Wendy's breakfast delights and which days the restaurants remain open, including public holidays.
Wendy's Opening & Closing Hours
The majority of Wendy's restaurants are open at 6:30 AM each day including on the weekend. The typical closing time is 01:00 AM which is the same on Saturday and Sunday.
Wendy's Breakfast Serving Times
Most Wendy's restaurants start serving breakfast at 6:30 AM. The latest time for ordering breakfast is 10:30 AM which may be extended to 11:00 AM in some areas.
After this time no items from the breakfast menu can be ordered and the lunch menu takes over.
If you want your breakfast delivered most deliveries begin between 8:00 AM and 8:30 AM. Wendy's only serves breakfast in the morning and does not offer an all day breakfast option.
Has Wendy's Always Served Breakfast?
Wendy's has launched and relaunched a breakfast menu several times over the past decades with limited success. Its first attempt at serving breakfast began in 1985 and lasted just nine months.
The reason the restaurant gave was a lack of familiarity by customers with the option and a subsequent lack of profitability.
However, it was argued that by offering complex items such as made to order omelets the restaurant tripped themselves up.
In 2007, likely motivated by the success of both McDonald's and Burger King's breakfast offerings Wendy's tried again but again failed to find consistent success.
Another effort in 2012 also yielded little success. Some in the industry cited Wendy's lack of a branded coffee as a hook to create regular visits by early morning customers.
In 2020 Wendy's launched a new breakfast campaign in March 2020 with new products and signature items like the Breakfast Baconator, Frosty-ccino and their Honey Butter Chicken Biscuit.
Holiday Opening Hours For Wendy's
New Year's Day Regular Hours
Martin Luther King Day Regular Hours
Presidents' Day Regular Hours
Good Friday Regular Hours
Easter Sunday Regular Hours
Memorial Day Regular Hours
Independence Day Regular Hours
Labor Day Regular Hours
Columbus Day Regular Hours
Veterans Day Regular Hours
Day Before Thanksgiving Regular Hours
Thanksgiving Closed
Black Friday Regular Hours
Christmas Eve Regular Hours
Christmas Day Closed
New Year's Eve Closes Early
Breakfast Menu Breakdown
Croissants
Maple Bacon Chicken Croissant $6.50
Sausage, Egg & Swiss Croissant $6.00
Bacon, Egg & Swiss Croissant $6.00
Biscuits
Sausage, Egg & Cheese Biscuit $2.99
Bacon, Egg & Cheese Biscuit $2.99
Honey Butter Chicken Biscuits $3.19
Honey Butter Biscuit $1.20
Sausage Biscuit $1.50
Classics
Breakfast Baconator $3.99
Classic Sausage, Egg & Cheese Sandwich $3.39
Classic Bacon, Egg, & Cheese Sandwich $3.39
Coffee
Cold Brew Iced Coffee $2.39, $2.69
Vanilla Frosty-ccino $2.69, $2.99
Chocolate Frosty-ccino $2.69, $2.99
Freshly Brewed Coffee $1.59, $1.89
Freshly Brewed Decaffeinated Coffee $1.59, $1.89
Sides
Seasoned Potatoes $1.69, $2.19
Oatmeal Bar $1.49
Apple Bites $1.09
Sausage, Egg, Cheese Burrito $1.99
Breakfast Combos
Maple Bacon Chicken Croissant Combo $5.59
Sausage, Egg & Swiss Croissant Combo $5.59
Bacon, Egg & Swiss Croissant Combo $5.59
Honey Butter Chicken Biscuit Combo $5.40
Sausage, Egg, & Cheese Biscuit Combo $5.40
Bacon, Egg, & Cheese Biscuit Combo $5.40
Breakfast Baconator Combo $6.50
Classic Sausage, Egg & Cheese Sandwich Combo $5.80
Classic Bacon, Egg & Cheese Sandwich Combo $5.80
What Are Wendy's Most Popular Breakfast Items?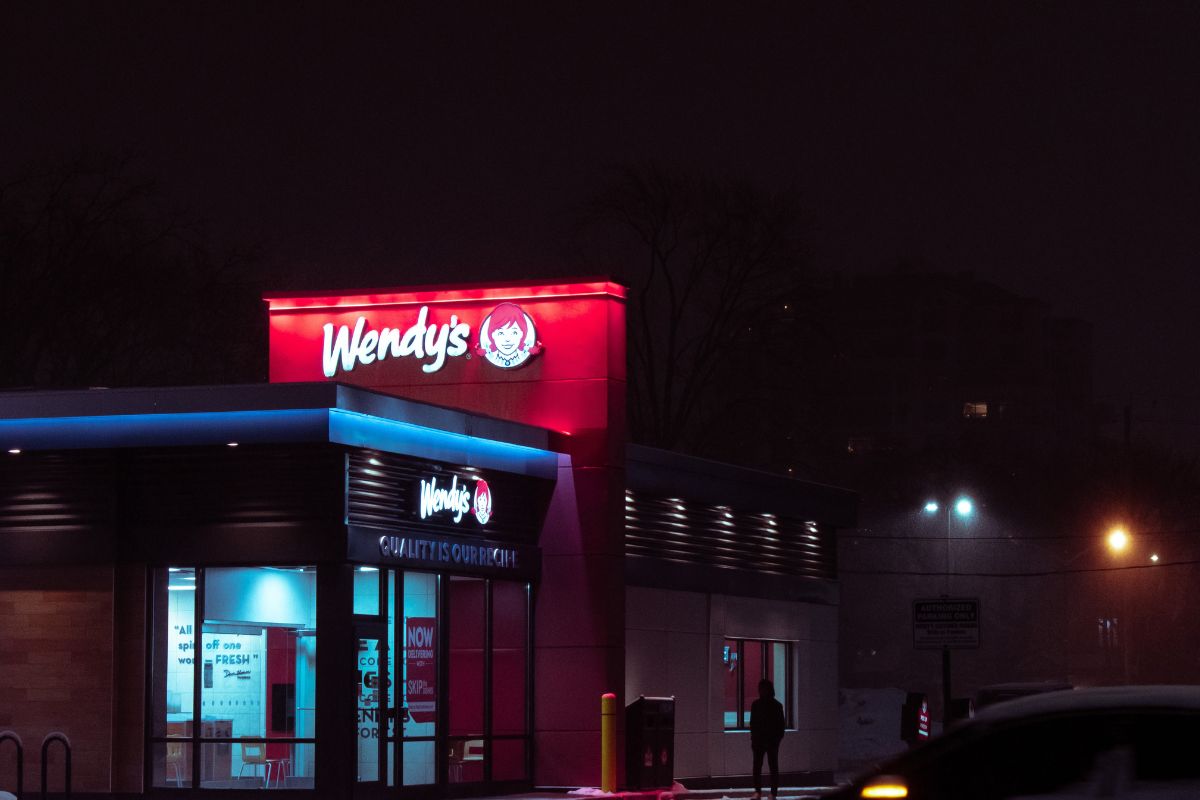 With all of the delicious items on the breakfast menu at Wendy's we were curious about which were the most popular with customers.
The top three were The Breakfast Baconator, Breakfast Croissants and their Seasoned Potatoes.
The Breakfast Baconator
The iconic Baconator sandwich is made from Applewood smoked bacon and a decadent Swiss cheese sauce. This is what makes this sandwich so special and ultimately so popular.
The grilled sausage covered in American cheese is then topped with the Applewood smoked bacon and a fresh-cracked free range egg.
Then there is another layer of American cheese, more Applewood smoked bacon and finally, a smothering of Wendy's signature cheese sauce.
In all there are 704 kilocalories in this sandwich, 44 grams of fat of which 15 grams is saturated.
It has 39 grams of carbohydrates, 8 grams of sugar, 2.1 grams of fiber, 37 grams of protein and 3.9 grams of salt.
Breakfast Croissants
The Breakfast Croissants at Wendy's include the Maple Bacon Chicken Croissant. It's made with a juicy chicken breast, Applewood smoked bacon, and maple butter all on a flaky croissant bun.
This breakfast item has 510 calories, and contains 26 grams of fat of which 9 grams are saturated and 0.5 grams are trans fat.
Total carbohydrates are 51 grams, with 1 gram of dietary fiber, 13 grams of sugar and 17 grams of protein per serving.
It does contain 1010 milligrams of sodium as well as 60 milligrams of cholesterol.
The Sausage, Egg & Swiss Croissant and Bacon, Egg & Swiss Croissant have more or less the same nutritional value, although the latter has only 370 calories. However, it has 225 milligrams of cholesterol.
Seasoned Potatoes
This side dish has become a popular part of Wendy's breakfast menu and the perfect partner to a breakfast combo. They are a natural cut, skin on potato which has been cooked and then seasoned with black pepper and garlic powder.
A small portion of seasoned potatoes contains 230 calories, with 10 grams of fat of which 2 grams is saturated fat.
They have zero cholesterol but 630 milligrams of sodium, 32 grams of carbohydrates which includes 3 grams of dietary fiber and 1 gram of sugar.
Breakfast Delivery
If you are running late or simply want a break from making breakfast you can order yours from Wendy's and have it delivered to your front door.
You can order breakfast for delivery from around 8:00 AM with services available until 10:30 AM. Check that your local Wendy's restaurant does offer a delivery service by visiting their website.
Pick Up Breakfast Via The Mobile App
With the app on your mobile phone simply enter your ZIP code, and it will show you all the Wendy's in your area. Pick the one that you want and order your breakfast choices for you to pick up at the restaurant when you arrive.
For collection by customers Wendy's will only begin to cook the food for you when you arrive so that it is piping hot.
The app will also offer special deals, and offers for you to use when you order. You can also customize your order and even preload the app with funds, so you don't need to worry about having cash.
Who Delivers Wendy's Food?
The best way to order food from Wendy's is through their app on your phone or tablet.
Or you can use the app for the many delivery services that work in partnership with Wendy's restaurants. These include:
DoorDash
GrubHub
Uber Eats
Postmates
These services will deliver straight to your door either at home, at work or wherever you happen to be.
There are plans in the pipeline for Wendy's to open 700 ghost kitchens by 2025 which will be operated by a startup called Reef.
These ghost kitchens will cook food for delivery only and will not feature any collection items or direct contact with customers.
It is hoped that each Reef kitchen will be capable of making more than $1 million in sales per year with delivery only orders.
The kitchens will be spread across the United States, Canada and the restaurant's operations in the UK.
This will allow Wendy's to reach more urban customers than previously as the need will be for smaller premises with no dining area.
This eliminates the need to find building space in dense city locations which will offer a good customer base.
How To Find A Wendy's Near You
If you are not sure where the nearest Wendy's restaurant is to your location then you can go to their website and click on the 'Find A Wendy's' header.
The browser will normally detect your current location if this is activated on your device and will then present you with the closest restaurant. You have the option to choose between Drive-thru, Dine in, Carryout or Get It Delivered.
Final Thoughts
We hope that you have enjoyed our guide to what Wendy's breakfast hours are and that it has been helpful and informative for you.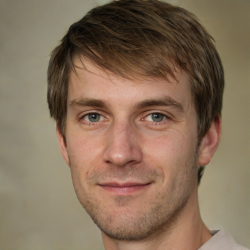 Latest posts by Mark Williams
(see all)