Dried cherries are a fantastic ingredient to bake a pie with, no matter how sweet or sour you prefer them to be.
Another bonus of using dried cherries is that they have a longer shelf life than fresh fruit, meaning you can bake delicious pies for up to a month!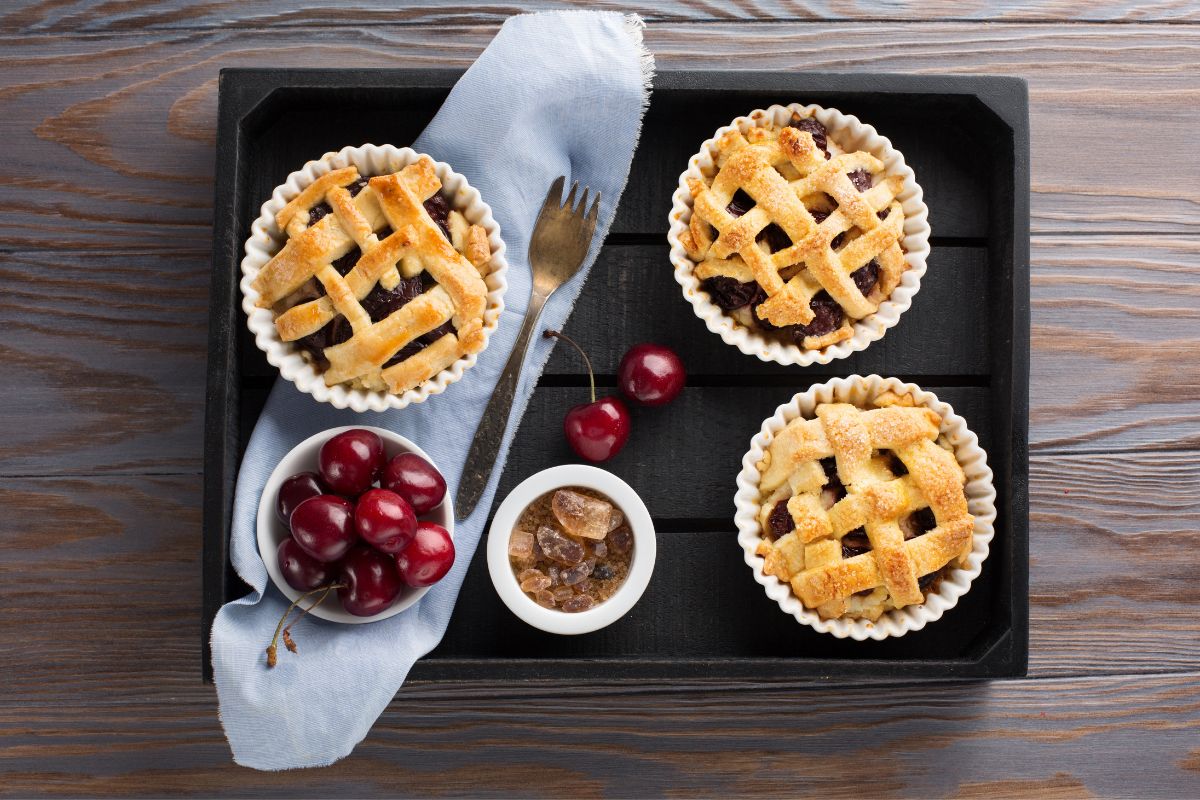 In this article, we have found 15 dried cherry pies you'll love making at home.
The contrast between a sweet juicy pear and a tart cherry is a fantastic pie combination, perfect for a lazy Sunday afternoon or a holiday treat.
A pate brisee is used in this recipe, it has a finer more delicate crumb than a traditional American pie crust.
Fall spices are used to flavor the pie, including ground nutmeg, cinnamon, and cloves.
These create a delightful warming sensation as you bite into a piece of the pie that goes perfectly with a hot drink.
Are you ready to have your life changed with a piece of pie? It's time to ditch the premade filling and use this recipe from now on.
The beautiful flaky crust can be adapted to make a gluten-free version of this pie.
Dried tart cherries and canned pitted red tart cherries are used in this recipe to help create the ultimate flavor and texture for a pie filling.
One of the great things about this recipe is that it can be made completely vegan, so you only need one recipe to cater to any dietary requirements.
When the summer harvest starts to dwindle, we look forward to the upcoming holiday season, which is rightly associated with some delicious homemade pies.
Baking a pie that is fit for fall means utilizing plenty of chocolate and nuts to make a comforting and delicious treat.
Dried cherries are set with a small amount of brandy. Hazelnuts have their skins removed and are roasted until golden brown to enhance their flavor.
These ingredients are combined with chopped pieces of chocolate for a sweet and creamy pie filling that will certainly warm you in the winter months.
This homemade pie uses a combination of sour cherries, sweet cherries, and dried cherries to create a contrast of flavors and textures.
You can mix and match the types of cherries you prefer as long as you stick to the same overall quantity that the recipe suggests.
Hints of nutmeg and vanilla can be tasted when you bite into the filling adding to the sweetness of the pie.
A wonderful flaky, sugary crust and lattice top encase the cherry filling for the perfect pie. Sprinkle some granulated sugar on top for that extra crunch!
When making a cherry pie, it doesn't just have to contain cherries. Introducing other fruits to the filling helps to balance out the tartness that cherries often have.
Here, apples have been used to create a mellow sweetness in the pie filling. Sprinkles of cinnamon should be evident too, offering a warm comforting feeling as you much your way through a slice.
Ready-made pastry can be used as an easier alternative to this recipe, make sure to leave enough to cover the top with a crust.
Cutting slits into the crust allows the steam to escape from the pie to avoid overcooking the fruit.
Blueberries, dried cherries, and dried cranberries are combined with amaretto to make this delicious fruity pie.
The crust and topping contain chopped almonds for texture and is served with a white amaretto truffle sauce for an ultra-indulgent dessert.
White vanilla baking chips, whipping cream and amaretto make up this smooth and silky sauce.
Have you ever wondered what an Old Fashioned cocktail and piece of cherry pie would be like combined? Look no further than this delicious cherry bourbon pie, topped with a crumble mixture of oats, almonds, and light brown sugar.
The filling contains pitter sour cherries in syrup such as Morello Cherries from Trader Joe's, but other brands and types of cherries can be added too.
Bourbon and fresh orange juice and zest are combined with the filling mix to get those signature Old Fashioned flavors.
If you don't fancy yourself as a pie crust extraordinaire just yet, this recipe also comes with a foolproof all-butter pie crust recipe that is super easy to make and avoids any disasters.
Using store-bought crusts with this recipe may lead to a soggy pie, so use them at your own risk!
Tart pitted cherries are used here, but you can use any combination of the fruit you like.
Almond extract, vanilla, and lemon juice are added to the fruit to help balance out the tartness and add some classic pie flavors.
This recipe goes the extra mile with a lattice topping and an egg wash that helps to make that beautiful brown pastry color we all know and love.
Three types of cherries are used in this pie for a blend of sweetness and tartness that you'd expect from an enticing cherry pie.
To balance out these flavors, hints of dark chocolate are grated into the filling. Don't forget to save some for the top.
It might seem odd to cook a pie in a skillet pan, but this recipe justifies it by making an incredibly thick and flaky pie crust which will come out the perfect golden brown color on top and bottom.
When we say 'rustic' we mean a free-form pie that doesn't require a pan to cook it in, giving it a rustic look.
The rustic crust is made from the usual ingredients, as well as buttermilk which helps to keep the crust slightly tender.
Golden Delicious apples and dried tart cherries make up the filling of this pie along with some sweeteners such as sugar and some lemon juice for bitterness.
Fresh Bing cherries, dried tart cherries, and preserved Morello cherries are combined here to create a deep red and intensely flavored pie.
The filling contains a blend of whole spices such as nutmeg, star anise, and cinnamon for a wonderful warming and aromatic sensation.
Lattice toppings allow for the fruit juices in the pie to evaporate when cooking which helps to caramelize the filling nicely.
Baking a mouth-watering vegan cherry pie that is lower in fat than a traditional pie has never been easier.
Plus, you can eat a lot more of it. When fall hits, it's time to start baking golden-crusted pies that flake in your mouth.
The crust simply substitutes normal butter for a vegan alternative, whilst the filling contains deliciously sweet pitted cherries.
Any type of cherry can be added here, frozen, dried or fresh. A splash of vanilla extract enhances the flavor of the filling which can be thickened using cornstarch where necessary.
For those that follow paleo diets, you don't have to miss out on a delicious piece of pie any longer! Technically, not a pie recipe but these cherry pie bars will still make your mouth water.
The perfect blend of gooey sweet cherry filling is topped with a maple glaze with these gluten-free and grain-free bars.
The crust and topping are made from almond flour and tapioca flour as opposed to the usual stuff.
It's flavored with almond and vanilla extract as well as some sugar and sea salt. You don't need wheat to make a tasty treat!
Cherries and chocolate are a match made in heaven. This classic combination is used to add a twist to a pecan pie.
The dried cherries are soaked in brandy before being added to the pie filling, for a non-alcoholic alternative you can use a cherry juice blend.
Besides cherries, the pie filling contains chopped pieces of sweet chocolate and pecans which add a lovely texture to the pie. Serve with whipped cream if desired.
Streusel is a crumbly topping made from butter, flour, and sugar. It's used on top of pies and other baked goods such as cakes and muffins.
This recipe uses a crunchy almond streusel topping that uses light brown sugar as it provides more sweetness to a pie. Apples and your choice of dried cherries are mixed with lemon juice and almond extract for the filling.
The crust uses vegetable shortening, but other types of fat such as butter and lard can also be used. If you're not confident enough to make your own crust, have a pre-made one waiting in the refrigerator.
Final Thoughts
There is always an excuse to bake a pie, especially after reading this article full of fresh and tasty ideas. We hope you found it mouth-wateringly interesting!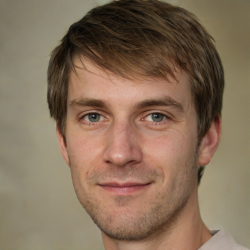 Latest posts by Mark Williams
(see all)