Nothing pairs quite as well as blueberries and peaches. In the summer, there's probably nothing you want more than this dreamy combination in a dessert.
To make a cobbler and top it off with some creamy vanilla ice cream – there's nothing better.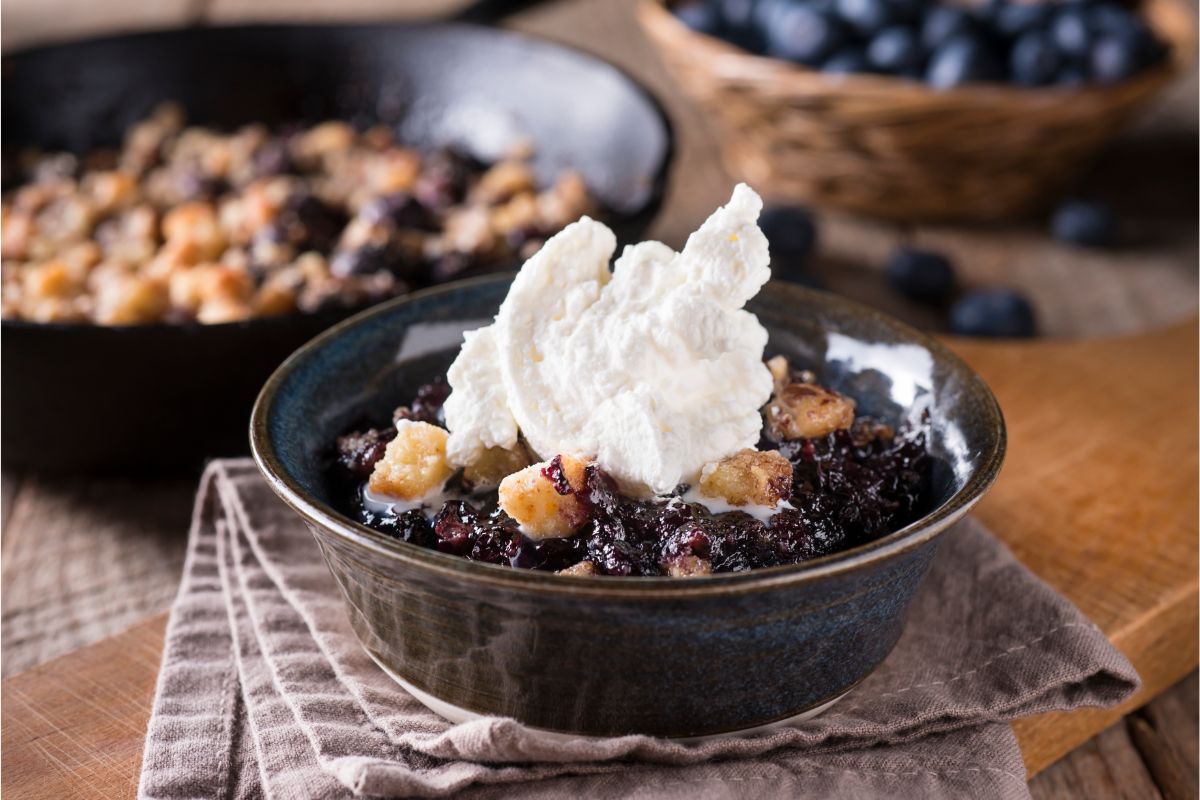 Eating it is all well and good, but you still need to make it. To make it, you need to decide on a recipe to use. Now, there are so many recipes out there, you might start to feel a little disheartened. However, you don't have to!
If you've been struggling to find a good blueberry peach cobbler, look no further. We've done you the honor of putting together a list of our favorite recipes to try.
This will make the process so much easier, so you can stop agonizing over the little things and get cooking. 
You're welcome!
15 Best Blueberry Peach Cobbler Recipes To Try Today
This peach and blueberry cobbler is an easy and healthy recipe made to be Weight Watchers friendly! Each serving of this is just 140 calories – which is pretty incredible for such a delicious dessert.
Here, canned peaches are combined with fresh blueberries to make a healthy dessert. 
Instead of using cream for the topping, Greek yogurt is a great option. With how flavorful this dessert is, you will keep coming back for more.
This dessert is realistically closer to the crumble than a cobbler, but we listen to the recipes here! Everything is made in an oven-safe baking dish and comes out looking like a rustic dream.
The best thing about this recipe is that it uses so few ingredients! The whole thing is low calorie and pretty healthy for a dessert, and there is less than 1 cup of flour in there!
If you're looking for something to warm you up, this skillet blueberry peach cobbler could be it! If you're quick enough, this tasty dessert can be prepared and ready to serve in as little as an hour.
It's so easy to make, and the main ingredients are only blueberries, peaches, cornstarch, a little sugar, and some flour. 
Considering this recipe is suggested by a doctor, we can only assume that this will be one of the healthiest cobbler recipes you try. This recipe is definitely worth trying out, if you ask us.
Oh, just look at the colors in the cobbler! You only need a good 45 minutes to make this from start to finish, and it's so much easier than you think.
The refreshing flavors of the fruit paired with lemon juice and vanilla create a dessert that is to die for. 
Serve this beauty with a great big scoop of vanilla ice cream and watch it melt before your eyes. We can guarantee that this cobbler will become a favorite and disappear in moments.
Want everyone to think you are a culinary genius? According to this recipe, it's entirely possible if you make this cobbler! It's so easy and quick, and only requires minimal effort to put together.
The hardest work you're going to do with this is eating it, since even the cleanup is so easy!
The fresh fruit will bleed together to create a juicy and flavorsome batter that will get crispy and make a crust as it bakes. Genius.
No equipment? No problem! This rich and vibrant blueberry peach cobbler is the perfect dessert after a day at the beach. You can use frozen fruit to make this beauty, but fresh is always best if possible.
It's always nice to have easy desserts that you can whip up in no time with just a spatula, and this recipe is certainly one of them. 
Craving some dense biscuit topping on your cobbler to make it feel like the real deal? Take a look at this rich summertime dessert that you need to try.
There are no downsides to this cobbler, as the ingredients come together to make a juicy and sweet delight in your mouth. 
The butteryness of the biscuit will melt together perfectly with the rich fruit, and that ice cream will pull everything together like a dream. There's really nothing else you could want from a blueberry and peach cobbler!
This healthy blueberry peach cobbler could be exactly what you're looking for if you still want to indulge, but also be smart about it. With a number of healthier ingredients being used to create this work of art, you can enjoy this guilt free over the summer.
If you crave a cobbler in the cold months, you can just use canned peaches to make life easy! 
You can pair this with a healthy ice cream or yogurt if you want to keep the final result healthy. Both fresh and frozen yogurt would work a treat with this, so go try it!
Look at that cobbler! You can make this in under an hour and get one of the best looking desserts in the world – especially when topped with creamy ice cream.
The sweetness of the fruit works with the topping and oozes in, making the dough so tasty, while it also crisps up beautifully. 
Sure, this dessert isn't on the healthy menu, but it's the perfect option if you want to treat yourself.
What's special about this recipe? The cornmeal biscuit! The flavor and texture goes perfectly with the sweet juiciness of the peach and blueberries used in this recipe.
Cinnamon, dark-brown sugar and whatever ratio of peaches to blueberries you want makes this an unforgettable cobbler. The way the ice cream soaks into the cornmeal biscuits is just out of this world, and you will keep coming back for more.
Looking for a blueberry-peach cobbler worthy of a royal? This recipe by King Arthur Baking will be what you're looking for!
You can make the dough with yogurt for something different, and the extreme richness of the fruit really comes through on every level. 
The slight vanilla flavor in these biscuits makes them the perfect pairing for the rich fruit, but some rich ice cream will top it off perfectly!
Why not try out this high fiber peach blueberry cobbler for something a little different? Instead of having biscuits on top of the cobbler, this recipe calls for a delectable batter!
This batter will rise as the dessert bakes, and soak up all the incredible juices from the fruit.
If you want to hold the taste of summer on your tongue – this quick and easy blueberry peach cobbler is it. You barely even need to try to get this perfect dish prepared and cooked – it's that easy.
Once the dough is prepared and scooped over the fruit, be sure to brush it with milk and sprinkle on some turbinado sugar. That's what makes this dessert a stop above the rest. 
Give yourself a few generous scoops of ice cream, sit back, and enjoy.
We all know that grilled fruit is a winner, so why not grill your cobbler? This dish is grilled up when everything's set to go, making it even more perfect for summer!
Since everything's better when you use buttermilk, that's exactly what this recipe calls for in the biscuits! When all is said and done, this dessert definitely calls for some rich ice cream, and even a drizzle of honey if you feel like it!
Want a cobbler that looks like an actual cobbled street (that's how it got its name, anyway!)? Make this one!
It's so easy and only requires some simple ingredients to be thrown together and baked until everything is golden and ready to eat. That flaky and buttery biscuit topping will be so mouthwatering you might drown.
Final Thoughts 
Blueberry peach cobblers are the desserts of summer. Top them off with your favorite vanilla ice cream, or even yogurt, and you have something that will stick in your mind for weeks to come.
As complex as they might look, cobblers are some of the easiest desserts to make out there! There's nothing complicated about them, and recipes can be so varied that they will suit everyone.
You can choose the peach to blueberry ratio, make them more or less sweet, and even change up the kind of biscuit you top it off with!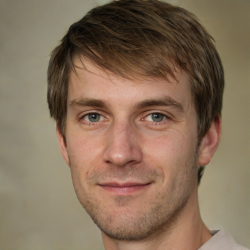 Latest posts by Mark Williams
(see all)