A nectarine is a type of stone fruit that is regularly confused for a peach.
Yet, nectarines don't have a fuzzy skin and stay firm even after they have been cooked or baked. Although, they still have a sweet flavor, just like peaches.
Hence, they are a great fruit, to be eaten raw or used in a variety of desserts like pie or cobbler.
A cobbler is a fruity-baked dessert that has a biscuit style topping. It could be considered similar to crumble, yet the topping is much firmer and dense.
You can use most fruits to create a cobbler with. The fruit used in the cobbler reduces down and creates a really sweet treat.
In this article, we are talking about everything from nectarine cobblers. We have collected together 15 of the best nectarine cobbler recipes that you need to try today!
The ideal summer treat is this recipe for light and tart nectarine cobbler. Simply cut up fresh nectarines and combine with this quick and easy batter to make this simple cobbler dessert! 
This recipe is the perfect excuse to use up those overripe nectarines or even peaches. The fruit doesn't need to be peeled because the skin will become quite delicate after baking.
This is a very straightforward cobbler that demonstrates how delicious nectarines can taste on their own. Additionally, baking only takes an hour.
The topping's flavor blended with the flavor of the fresh nectarines is perfect and well-balanced. The cobbler creates a thick and syrupy fruit filling which is tasty.
The nectarines' sweetness and flavor are very important to this recipe. Lemon juice is added since it not only enhances the flavor. Yet, it also helps to keep the color of the nectarines.
Additionally, whole wheat flour is used, giving your baked goods a lovely delicate feel. Although, you could use any flour that you have on hand.
This is a rustic dish that is equal part's cobbler, cake, and pudding. The borders are a little crispy and the inside is moist. It tastes great for breakfast as well as dessert.
Although you could go all out and serve it with a scoop of vanilla ice cream, or you may have it reheated with a dollop of plain yogurt.
You can reduce the amount of dishwashing by browning the butter in an 8-inch skillet, before adding the remaining ingredients.
This recipe is a great opportunity to use any leftover fruits you may have lying around. A basic yet elegant cobbler.
Pour the batter over the fruit and melted butter in the Easy Cinnamon Sugar Nectarine Cobbler recipe. 
Since you don't have to peel nectarines, this is a quick summer dessert for any barbecue, party, or cookout.
The warm and richer flavor of cinnamon sugar complements the sweet and soft nectarines in the crisp and moist batter.
This is a wonderful summer recipe for nectarine cobbler. Few desserts better capture the essence of summer.
Especially, when slowly baking together plump, slightly sour raspberries and jaw-dropping sweet nectarines.
This recipe makes smaller individual cobblers, which is a fantastic idea for a more formal presentation at the conclusion of a dinner party. If there is a large crowd, you could always create one larger cobbler instead using this recipe.
The results will still be the same. However, a larger cobbler could take longer to bake.
It couldn't be simpler to create this peach and nectarine cobbler. Which tastes exquisite when served warm and topped with vanilla ice cream.
Fresh, luscious peaches and nectarines are combined with just five staple ingredients from the cupboard to make the filling. The topping is produced from dough that resembles biscuits.
This recipe revolves around simplicity and strong flavors. Each bite has a pleasant, mild crunch from the topping's huge, crystallized sugar found on the top.
Every bite is truly enjoyable to consume.
Winter is the season for delicious gingerbread. It is comforting and warming. Then, when you combine fresh, sweet nectarines with a gingerbread cobbler topping, something truly wonderful results.
The nectarine adds a sweetness that blends beautifully with the variety of gingerbread spices.
The result is a more usual yet delicious cobbler that is bursting with fruit and comforting flavors. On a cold winter day, the whole family will enjoy eating this cobbler.
This cobbler uses a good shot of bourbon, and we would strongly advise you to do the same. The alcohol is barely detectable, but it does leave you with a little musty aftertaste.
Additionally, depending on how sweet your nectarines are, you can change how much sugar you add to the cobbler.
This recipe is excellent for anyone who likes their desserts to be moderately sweet or doesn't have a sweet tooth at all. As you can decide how much or little sugar is added.
Serve warm with sweetened cream cheese or vanilla ice cream.
The flavorful combination of sweet pieces of nectarine and slightly tart blueberries in this deep dish cobbler is topped with a straightforward cake-like topping.
This recipe just calls for ingredients that you should already have in your cupboards. Additionally, depending on what you can find, you can add other fruit such as blackberries or raspberries.
The nectarines and blueberries combine to provide a cobbler filling that is delicious, vibrant, and strong. Perfect to be served with ice cream or simple whipped cream.
With a soft lavender scent, this cobbler is spicy, sweet, and tangy. Although frozen peaches can also be used to prepare this dish, fresh nectarines are the star of the filling.
Avoid overworking the dough when making the biscuits to prevent them from becoming tough and chewy.
Finish the cobbler by topping it with whipped cream or vanilla ice cream. Reheat any leftovers or consume at room temperature after storing them in the refrigerator.
The batter and cobble topping are made with buttermilk. It produces a heavenly-tasting topping that is richer and more delicate. It also goes well with nectarines, which are firm but sweet.
Overall, making this cobbler is very simple. It only takes one hour to make and a few basic ingredients. For the ideal smooth and creamy cobbler topping to be created, buttermilk is essential.
This Gluten-Free Nectarine and Plum Cobbler has the ideal amount of each fruit in the right proportions.
The ideal pairings are plums and sweet, juicy nectarines because they bring out the best in one another's wonderful balance.
For the finest flavor notes, the fruit is mixed with a touch of brown sugar, vanilla essence, and bourbon. The fluids are absorbed by tapioca flour, which yields a silky, syrupy sauce to cover our fruit.
Gluten-free flour and cornmeal used to make the cobbler topping have a lovely honeyed cornbread flavor.
The nectarines and apricots used in this simple, rustic cobbler produce a sweet, gooey filling. The filling catches on the sides to produce a flavor reminiscent of caramel.
Huge scoops of buttery batter are then placed on top of the cobbler to soak up the fruit's juices.
This is a really comforting recipe that you can make at home.
Slow cooker desserts are fantastic. It is quite easy to have a hot dessert ready to go after dinner without any additional work.
The nectarines and blueberries are given plenty of time to soften and for their natural juices to combine to produce a delicious and fruity filling.
However, the topping remains firm and crumbly, making it the ideal contrast to the fruit. If you're pressed for time, this is the cobbler you should make.
Due to a layer of pastry sandwich between the fruit filling. This creates a dumpling-like consistency. Any berries you can get your hands on pair beautifully with nectarines.
Then, a variety of spices are sprinkled on the fruit. This includes ginger and cardamom, which are combined with a thyme-infused sugar.
It is also important to note that the pastry has a very slight hint of vodka. Although you cannot taste it, it keeps the pastry flaky and sturdy.
Conclusion
Nectarine cobbler is a fantastic dessert that can be eaten at any time of the year. Nectarines work so well with various other fruits and berries to create a special fruity treat.
We hope you have enjoyed this article and aren't too hungry after looking through all these delicious nectarine's cobbler recipes.
Hopefully, you have found a recipe that you want to make yourself!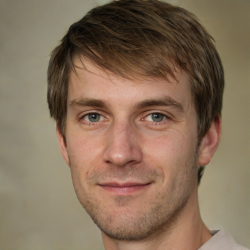 Latest posts by Mark Williams
(see all)