The flan we know and love today was first created by the Romans as a savory dish.
However, they then began adding sweeteners to it, and the Spanish especially enjoyed adding caramel to it.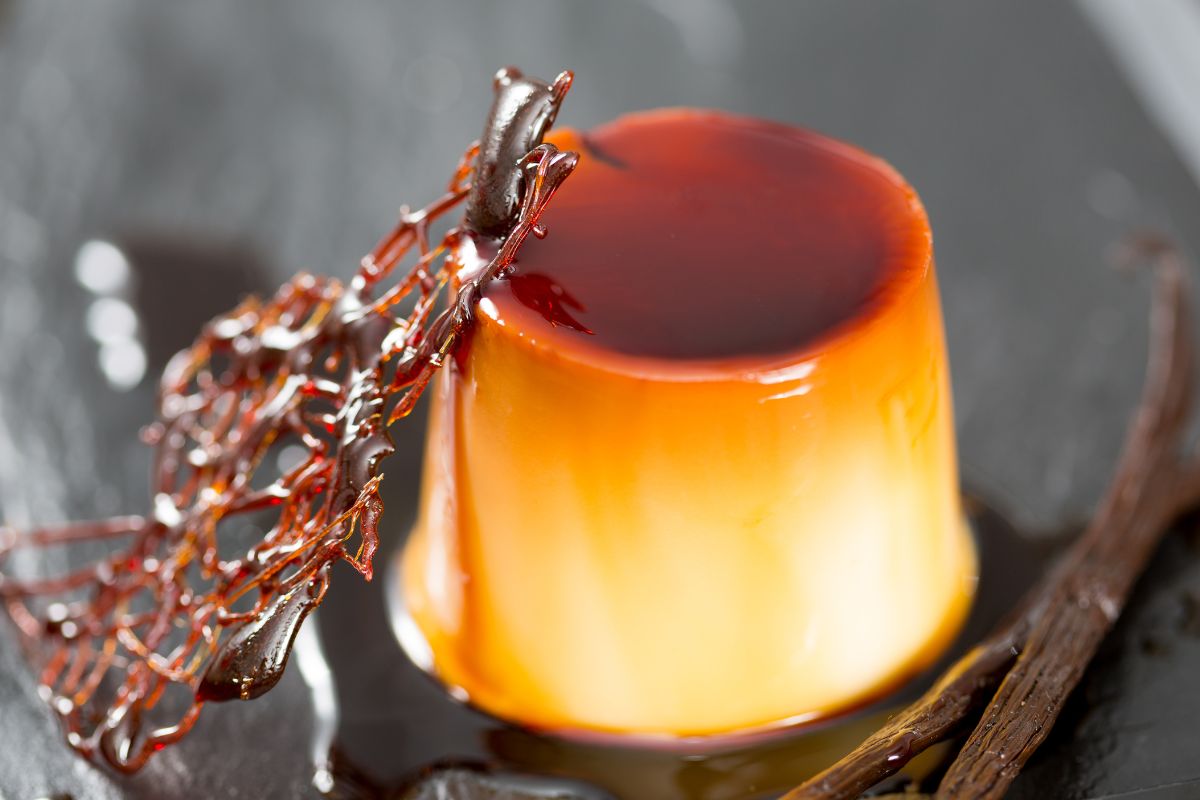 Fast-forward many years, and flan made its way across the States and the rest of the world.
There are now several variations of the much-loved flan, such as Flan De Queso, Flan Puerto Rican, and many others that involve chocolate, liqueurs, and spices.
As there are so many different varieties of it, this article is going to list 15 of the most delicious vanilla flan recipes out there!
What Is Flan?
A flan is a dessert that is widely popular in Spain and Mexico.
It is a very simple dessert, and only requires eggs, condensed milk, cream (or whole milk), vanilla, and any flavorings you like, such as coconut, coffee, orange, rum, etc. It is normally coated with a layer of caramel that adds a lot of sweetness to it
The flavor of flan is similar to that of a crème Brulé. The topping is sweet from the caramel, and the base has a milky, sweet, and slightly egg-like taste.
The texture of flan is like a firm custard. It will jiggle on your spoon, but is silky smooth as you bite into it.
It is served cold, which is what makes it such a good dessert for the warmer months.
We decided to start things simple, by providing you with a simple vanilla flan recipe. All you'll need is milk, heavy cream, sugar, eggs, and a vanilla bean to create this scrumptious dessert.
The best part is, that it's naturally gluten-free!
This deliciously creamy flan recipe uses cinnamon and cornstarch!
The cinnamon pairs wonderfully well with the vanilla, and the cornstarch gives you the creamiest, silkiest flan you'll ever taste!
This Parisian Flan turns things up a notch by adding a crisp and crumbly pastry around the entire desert.
This makes it feel a little more pie-like and wholesome. You can enjoy the sweet, golden-brown top layer before experiencing the delicious and creamy middle.
The best thing about making flan is just how versatile it is! You can add all kinds of flavors and ingredients, just like this vanilla-orange flan.
This recipe uses fresh oranges as well as an orange liqueur, such as Cointreau. This gives the entire desert a little bit of a kick and a more delicious orange flavor.
This Puerto Rican Flan De Queso is a wonderful take on the traditional flan, as it has a cheesecake element added to it.
This is perfect for those who don't like the idea of something too sweet, as the cream cheese balances it all out!
The entire desert is swimming in a pool of delicious caramel – once you try this, you won't be able to get enough of it!
If you're looking to try something different, why not try this twist on the traditional flan that has a layer of butterscotch instead of caramel?
This variation of the desert is creamy, buttery, and incredibly delicious. You'll seriously impress your guests with this one!
Chocolate cake is delicious, and flan is delicious, so why not combine both of them together?
This dessert consists of a delicious layer of chocolate cake at the bottom, with creamy, refreshing flan on top.
It's also topped with a sweet caramel sauce. It's safe to say that this is an option that's perfect for those who have a sweet tooth!
Any chocolate lovers out there will adore this chocolate flan. It is the perfect, refreshing dessert after a meal, especially during the summer months!
All you need to do is add some melted chocolate to your flan mixture and voilà!
Pair with some strawberries for a delicious treat!
If you're a fan of white chocolate, then this white chocolate flan will become your new obsession.
It's wonderfully sweet, but balanced out with the use of cream cheese and mascarpone cheese, so there's a slight cheesecake element to it.
This is the perfect dessert to take with you to any dinner party you're invited to – your friends will be begging you to keep making more!
This option is a slightly different take to the traditional flan, as the base is more of a sponge, but still uses the regular components of a flan.
Then, some deliciously ripe strawberries are piled on top, along with some simple jelly to keep it all in place.
This is the perfect dessert for the summer months, as it is very light and refreshing.
For a more substantial dessert, why not try this vanilla flan-cake. It's just like a regular flan, but it has a layer of cake beneath the first layer of creamy flan.
This cake will provide you with the perfect combination of fluffy sponge, and refreshing creaminess from the flan! Perfect for any birthday cakes if you rather something a little lighter!
You can find pumpkin pie, and pumpkin-spiced lattes, so why not try a pumpkin flan? This is the perfect treat for fall, and will get you super excited for the holiday season!
This recipe uses pumpkin spice, as well as pumpkin purée in order to create a delicious, wholesome flavor that resembles all things fall!
This recipe has a somewhat Caribbean twist due to the coconut flavoring. Coconut milk is added to the base of what makes the flan, and coconut sprinklings are also added to the dessert.
Once you try this variation, you'll see just how well coconut pairs with flan, and you'll wonder why you never tried it before!
Also known as 'flan de pina' this is another tropical twist on the traditional flan. This recipe uses pure pineapple juice, but if you're strapped for time, you can just use a good quality pineapple juice.
The entire dessert sits wonderfully on a juicy pineapple slice that's been broiled with sugar and caramelized. This variation is wonderfully mouth-watering and also refreshing.
Infused with coconut extract and topped with a homemade vanilla whipped cream, this flan variation is a serious show-stopper.
This recipe involves steeping milk in toasted coconut, and adding coconut extract for extra flavor.
For the whipped cream you'll need heavy whipping cream, rum, vanilla extract, and powdered sugar.
Final Thoughts
To conclude, flan is a delicious and refreshing dessert that originated in the Roman Empire.
After becoming popular in Spain, that popularity spread all over the world, and now it is a very well-known dessert that is enjoyed in various countries across the globe.
It is a very easy dessert to whip up, and contains minimal ingredients that you are likely to already have in your refrigerator.
Because of this, it is very easy to customize to your liking. There are an array of different varieties of flan available today, such as coconut, orange, rum, etc.
This article has shown you a list of 15 different flan recipes you can try yourself at home! We hope it has given you some inspiration to try making your own!
Frequently Asked Questions
Is Flan Healthy?
While flan is a delicious dessert, it is not the healthiest option. While it is high in calcium, the amount of sugar that it has overpowers the amount of calcium.
In general, there are around 36 grams of sugar in a single serving of flan. It is also very high in cholesterol.
That being said, enjoying this dessert as a treat once in a while, shouldn't do you harm.
How Long Is Flan Good For?
Flan will not last you as long as some other desserts.
It can hold in the fridge for around 2 days, but after this time period it may start to dry out and lessen in the overall quality.
Therefore, it is best to eat it soon after it is made, in order to enjoy it to the fullest.
Can You Freeze Flan?
You can absolutely freeze flan.
If you have any leftovers that you don't want to throw out, you can pop them in the freezer, and they'll be good enough to eat for another 1 to 2 months!
Once you take it out of the freezer, you'll notice the texture and taste is just as good as when you first made it!
Is Crème Caramel The Same As Flan?
'Crème caramel' is another name for 'flan'. It is a name commonly used in the United States, and United Kingdom.
However, in places such as Spain and Latin America, 'flan' is the appropriate name.
Do You Eat Flan Warm Or Cold?
While flan is normally eaten cold, it can be eaten warm, fresh out of the oven.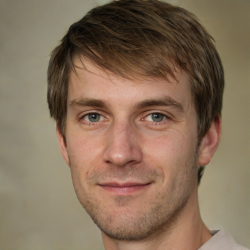 Latest posts by Mark Williams
(see all)