Pies are a great addition to any Christmas feast. You will notice that bakeshops will provide you with a wide selection of pies to choose from. However, there is nothing better than making your pies yourself.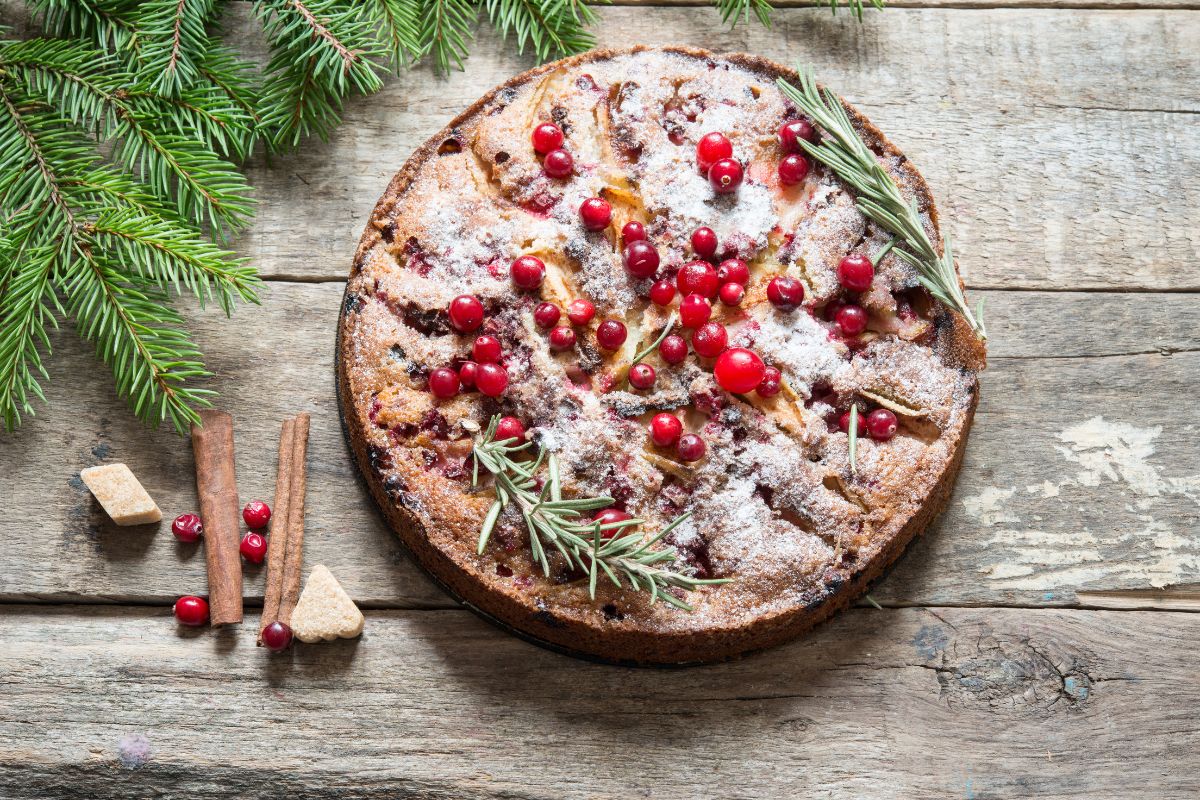 These Christmas pies not only look incredible, but they also taste amazing. They are full of flavors and are really easy to make yourself.
In this article, we have put together the best 15 delicious Christmas pie recipes you will love and want to make for your next Christmas gathering.
The most luscious and dreamy black forest cake pie exists. Black forest is already a traditional sight on most Christmas dinner tables. It is a traditional flavor combination that always works well together.
This pie has a flaky crust and is made with rich chocolate, tart cherries. Then it is topped with soft whipped cream. This is the ultimate indulgent Christmas pie.
It only makes sense to offer this pie over the holidays because candy cane is arguably the most Christmassy candy there is. This peppermint pie is sure to please everyone.
It comprises a crust made of crushed Oreo cookies, a delicious cream cheese filling, alongside a peppermint topping.
That burst of textures and flavors are fantastic. It's a fresh, entertaining spin on the traditional cheesecake, and there's no baking involved. To master this, you don't need to be a master baker, anyone can make it.
A buttery, flaky pastry shell holds a tangy, lemony, and sweet custard, which is then covered in mountains of fluffy meringue. A Christmas tradition that never lets anyone down is lemon meringue pie.
It is absolutely refreshing, just the right amount of sweetness and also mildly sour. The filling is a really bright yellow color that works well against the toasted golden meringue.
Without eggnog, Christmas wouldn't be the same, but why not try something different? Transform the customary Christmas drink into a mouthwatering, jaw-dropping pie.
Graham cracker crust covered in sweet and buttery eggnog that is thick and creamy. This is the ideal Christmas dessert, finished with a sprinkle of nutmeg and cinnamon.
You aren't even required to bake it because it's that simple. You only need to pour the eggnog mixture into a graham cracker crust and freeze it.
This pie is tough to refuse because of the mouthwatering balance of salty and sweet flavors. Do you desire your dessert to become the star of the show? Add some salted caramel drizzle on it.
Here's why you can't possibly answer no to this pie. It creates a magnificent treat by fusing the deliciousness of caramel, chocolate, and sea salt.
Another layer of sweetness is added due to the buttery and sweet Oreo pie, creating a truly exquisite treat. This one pie contains so many delicious flavors.
In this flaky, buttery pie, sweet red plums are combined with cinnamon flavoring. It's a straightforward recipe that produces amazing flavors.
The flavors of the plums, sugar and cinnamon, work beautifully together. The syrup and crisp filling fits perfectly inside the thick and buttery crust.
All round, this is a perfect Christmas pie that everyone will enjoy.
A savory pie from across the pond is mincemeat for mince pie. It is a customary British pie that is served around the holidays. The mixture of spices and dried fruits are baked to a golden perfection inside the flaky, buttery crust.
The history of mince pies dates back to the Crusader era in the 13th century. They were originally known as Christmas pies and were made to resemble an oval manger where Jesus was born.
The stuffing, which was a concoction of various meats, fruits, and spices, stood in for the presents that the three Magi gave to Jesus.
The pies now are sweeter, rounder and smaller than they were centuries ago.
Put a tropical spin on your pecan pie! This buttery, incredibly rich, and dangerously addicting macadamia coconut tart. A single spoonful will transport you to the tropics.
Now is the time to try coconut and macadamia nuts together, if you haven't already. Everybody's sweet tooth will adore this pie.
A combination of flaked coconut, vanilla, brown sugar, macadamia nuts and butter are baked into a crisp, flaky golden crust.
The buttery crust enhances the flavor of the chewy, nutty filling. It's really enjoyable for all the family.
This mouthwatering fruit pie combines sharp cranberries with sweet pears. The blending of sweet and acidic flavors is simply incredible. The most refreshing flavor imaginable!
This pie is not only sweet and tangy, but also expertly flavored thanks to the inclusion of allspice, nutmeg and cinnamon.
This cranberry-pear pie will spread even more holiday cheer when it is served with a dollop of vanilla ice cream.
You'll adore this pie if rocky road is your preferred ice cream flavor. A thick, creamy, and delectable filling is created by combining cocoa powder, melted chocolate and cream cheese together.
Then the crust is made with crisp and buttery graham crackers. This is a nice contrast to the rich chocolate filling.
If that wasn't enough, this pie is then topped with small marshmallows and almonds. This pie is a real Christmas treat, as it is rich and full of sweet goodness.
Every chocolate lover's fantasy is a slice of German chocolate pie. Imagine it as a cross between a chocolate pie and a German chocolate brownie.
With chocolate and toasted pecans throughout, the rich, chewy, and gooey filling. Which is then encased in a golden shell.
German chocolate cake has nothing to do with Germany. Instead, it was invented by Samuel German, an American chocolate maker. So don't let the term deceive you. This delicious pie is all American.
The advantages of oranges and cranberries are combined in this delectable pie. It is the most uplifting pie and is certain to make you grin. Sweet and sour custard inside a buttery crust.
This pie is especially vibrant and tart because of the cranberries and orange zest. Also look at this delicious pie, too. It is the ideal dish for the holidays because of the cranberries' crimson color.
This pumpkin pie is all you need if you're in the mood for a sweet treat. You can expect this pumpkin pie to be rich, with a custard-like texture.
This classic pie balances all the flavors well to create a delicious pie. It's such a comforting and calming sensation when sweet pumpkin purée, cloves, ginger, and ground cinnamon are combined.
Furthermore, making this meal is quite simple. The crust doesn't have to be made from scratch. Store-bought is perfectly acceptable.
Just as entertaining to say as it is to eat is snickerdoodle pie. Is it a pie, a cookie, or both? It's irrelevant! It's unbelievably good either way, and that should be all you need to know.
Cinnamon, cream cheese and a sweet syrup icing is applied over a very soft and buttery snickerdoodle cookie pie.
Due to the spices, this creates a really warming and comforting pie. Hence, this dessert is everything you want for Christmas in a pie.
Infused with your favorite coffee flavors, this pie is smooth and creamy. The best way to begin the day is with this coffee pie. It tastes fantastic and smells amazingly, too.
In addition to being rich, velvety, and loaded with just the proper amount of coffee flavor.
This pie also has a rich, buttery crust, which is the perfect complement to a creamy, smooth filling. Granola bars work well, however crushed Oreo cookies work even better.
Simply put, coffee and the rich, chocolate flavor go together beautifully in this Christmas pie.
Final Thoughts
Christmastime is the perfect excuse to make something really special, and pies are always a common sight to be seen.
There are a lot of flavor combinations for you to choose from. These pies are all full of comforting and rich flavors that look really impressive.
All of the recipes we have mentioned throughout this article not only taste fantastic, but are very simple to make. With some of these pies requiring no baking at all.
There is a recipe that will suit everyone in this article. All your friends and family will be impressed when you present your homemade pie at your next festive social gathering.
We hope this article has been insightful. So, the next time you are looking for a pie to make at Christmas, you have 15 new recipes to choose from.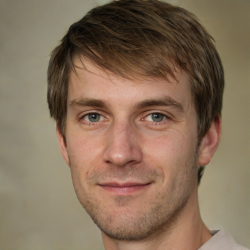 Latest posts by Mark Williams
(see all)