Cheesecake can be enjoyed at any time of the year. For a lot of us, we may associate it with summer, yet you can easily eat it during the colder months as well.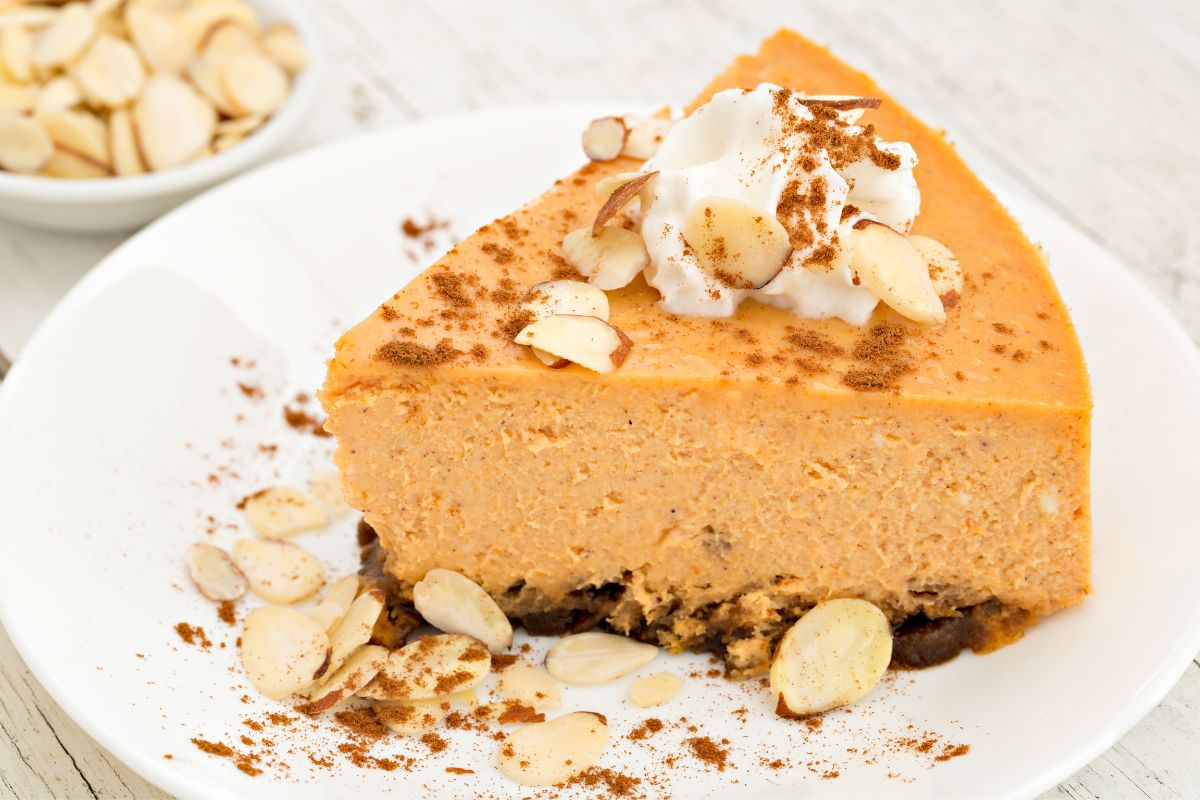 A cheesecake usually has a thick and creamy filling and a biscuit base. This dessert is often paired with either fruit or chocolate, yet there are a lot of flavors that you can play around with when it comes to a cheesecake.
When it comes to fall, you may want your flavors to represent the season the best to get you into the fall spirit. Typical fall flavors include pumpkin, almonds, caramel, apples and chocolate. Think of warm, spicy and rich flavors.
We have collected together 15 amazing fall cheesecake recipes that use all these fall inspired flavors. You can easily make all of these cheesecakes yourself at home.
In a graham cracker crust, a layer of cheesecake is covered with a thick layer of pumpkin cheesecake to make a double layer pumpkin cheesecake.
This cheesecake recipe only takes a few minutes to prepare if you're looking for an extremely simple fall inspired treat.
This dessert may look complicated yet it is so simple to create yourself. The cheesecake and pumpkin cheesecake layers in this are produced from the same batter.
In addition to that, this cheesecake tastes great the day you make it, but it tastes even better the day after.
All of your cravings will be fulfilled by this rich and luscious caramel apple cheesecake. Before adding the filling, a perfectly cooked graham cracker crust is covered with caramel and apples.
Then additional apples and caramel are decorated on top of the cheesecake.
With every bite, you receive a taste of cinnamon-y, buttery caramel apples. It only needs 30 minutes to be prepared and then chilled overnight.
A layer of wonderful carrot cake with a cheesecake topping on top.
Even though the cheesecake is inherently sweet because of the use of Mascarpone (which sets better than cream cheese), double cream, and icing sugar, it has a pleasant and warming flavor. We adore the cake's warmth and spice.
In the cake as well as the cheesecake, you can use more or less spice or vanilla. For additional flavors and textures, you can also add any nuts of your choosing or dried fruit to this cheesecake.
Adding this delicious Pumpkin Pecan Cheesecake to your holiday entertaining menu will be a terrific idea.
The baked pecan topping gives the creamy, pumpkin spice-flavored cheesecake just the right amount of crispiness.
This cheesecake has the perfect texture for you; it's a blend of velvety and crunchy. This recipe takes less than 3 hours to prepare and serve.
This cheesecake is made with sweet potatoes. Which creates a rich, creamy cheesecake full of fall flavors. The gingersnap crust for this sweet potato cheesecake is buttery, flaky, and crisp.
The luxuriously smooth sweet potato filling is complemented by the perfect amount of spice and sweetness in it.
On a cool fall day, this sweet, comforting sweet potato cheesecake is the perfect treat.
This Cinnamon Roll Cheesecake is a cheesecake base made from cinnamon roll dough, with swirls of buttery cinnamon. Then a cheesecake filling which is full of more cinnamon.
The frosting on this cheesecake is a rich cream cheese frosting. Which cuts through the spices nicely.
Warming cinnamon is a key ingredient in this dish. You don't need to eat many slices of cheesecake to be satisfied because it is a rather dense dessert. Yet, it will definitely put you in the fall mood.
This fantastically rich Caramel Macchiato Cheesecake combines two favorites. Instead of going to the coffee shop today, indulge in a slice of this fluffy, silky holiday delicacy. Your home's coffee enthusiasts will be grateful.
A smooth and creamy cream cheese, vanilla, and espresso filling is placed on top of a graham crust.
The cheesecake is then covered in whipped cream and a rich and sweet caramel sauce. Enjoy this decadent cheesecake with its bold flavors.
When you make this marbled pumpkin cheesecake, you'll get an unexpected treat. Before adding the pumpkin filling, chocolate mini-morsels are scattered on the crust.
Subsequently, more chocolate is incorporated into the cheesecake to create a marbled appearance.
Not only does this cheesecake look really impressive. Yet also, the combination of pumpkin and chocolate work really well together and make a comforting flavor combination.
This eggnog cheesecake has a velvet-like texture. Which complements the crispy gingersnap base. Then a tart cranberry topping is poured on the top.
The cranberries enhance the overall flavor of this cheesecake and cuts through the sweetness from the eggnog.
Furthermore, this recipe really easy to follow, and you'll be able to create this really impressive cheesecake. That also looks amazing due to the vibrant colors from the cranberries.
Rich and creamy, this recipe for turtle cheesecake is certain to be a success.
If you're unfamiliar, turtle candies are so named because the chocolate and caramel are arranged to resemble turtle shells. While the pecans are arranged to resemble turtle legs.
Turtle flavors are used in this cheesecake's several layers. Along with graham cracker crumbs, the crust also contains pecans for added flavor and crunch.
The cheesecake filling is made up of a layer of chocolate, a layer of caramel with additional pecan pieces sprinkled in. Then there is a layer of silky brown sugar cheesecake.
More buttery caramel, silky chocolate, and salty pecan chips are drizzled over the entire cheesecake.
The simple, no-bake Nutella Cheesecake is stuffed with Nutella and hazelnuts. The finest Nutella Cheesecake recipe ever, which is both creamy and decadent.
Each mouthful of this cheesecake has a pleasant crunch and texture from the chopped, roasted hazelnuts. While the filling has a smooth consistency.
It is not necessary to bake this cheesecake, because the recipe contains no eggs. As a result, making this cheesecake when you don't feel like cooking is really simple.
The creamy cheesecake is beautifully contrasted with the tangy and tasty cranberries. Cranberries and oranges make a delicious flavor combo.
Ginger snaps are added to the crust to give it a little more heat and to contrast the sweet and sour flavors of the fruits.
Three components make up this cheesecake, a velvet-like orange filling, a gingersnap crust, and a tart cranberry glaze. All of the layers get along well with one another and provide a good contrast to each other.
A simple no-bake recipe, which is rich and decadent. It has an Oreo crust and a soft peanut butter cheesecake filling, which is stuffed with chopped Reese's peanut butter cups inside.
Even more deliciousness is added with drizzled peanut butter, fudge, whipped cream and additional Reese pieces.
Overall, this is a really rich and tasty cheesecake that all peanut lovers will adore.
This chocolate cookie cheesecake is an extremely rich, indulgent and delicious cheesecake that all your friends and family will love.
The crust is made from crushed Oreo cookies. Then a thick and creamy vanilla filling is placed on top. Once baked, this cheesecake can be topped off with more Oreos.
You could even add your own chocolate sauce, if you wanted to make this cheesecake even more delicious.
Overall, this cheesecake takes you 2 hours to complete. Yet, after that time period, you can serve the cheesecake. Thus, the chilling time isn't very long compared to some of the other cheesecakes on this list.
This recipe for Tiramisu Cheesecake is incredibly simple and requires no baking. Mascarpone cheese, espresso, and Kahlua are a delicious combo. Making this stunning tiramisu dessert simply requires a few simple steps.
The base is a vanilla wafer. Lady fingers are then placed on top. Next, create a thick mascarpone cheese filling.
Add coffee infused whipped cream and cocoa powder to the cheesecake's top for decoration. This cheesecake has all the flavors and textures of a traditional tiramisu.
Conclusion
Fall is on its way, and that means creating fall-inspired cheesecakes. They are filled with warming and rich flavors, which also happen to be comforting.
They are great to make for special occasions such as family gatherings or just for yourself as a treat. We have given you 15 amazing fall cheesecakes that you can easily make at home.
We hope you have enjoyed this article. Hopefully, you have found at least one fall cheesecake recipe to try for yourself this fall.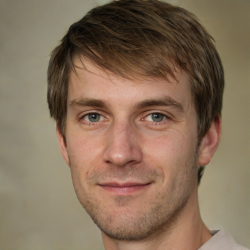 Latest posts by Mark Williams
(see all)