Whether you are trying to come up with the perfect dessert for Christmas.
Thanksgiving, or just a family celebration, you can't go wrong with apple pecan pie.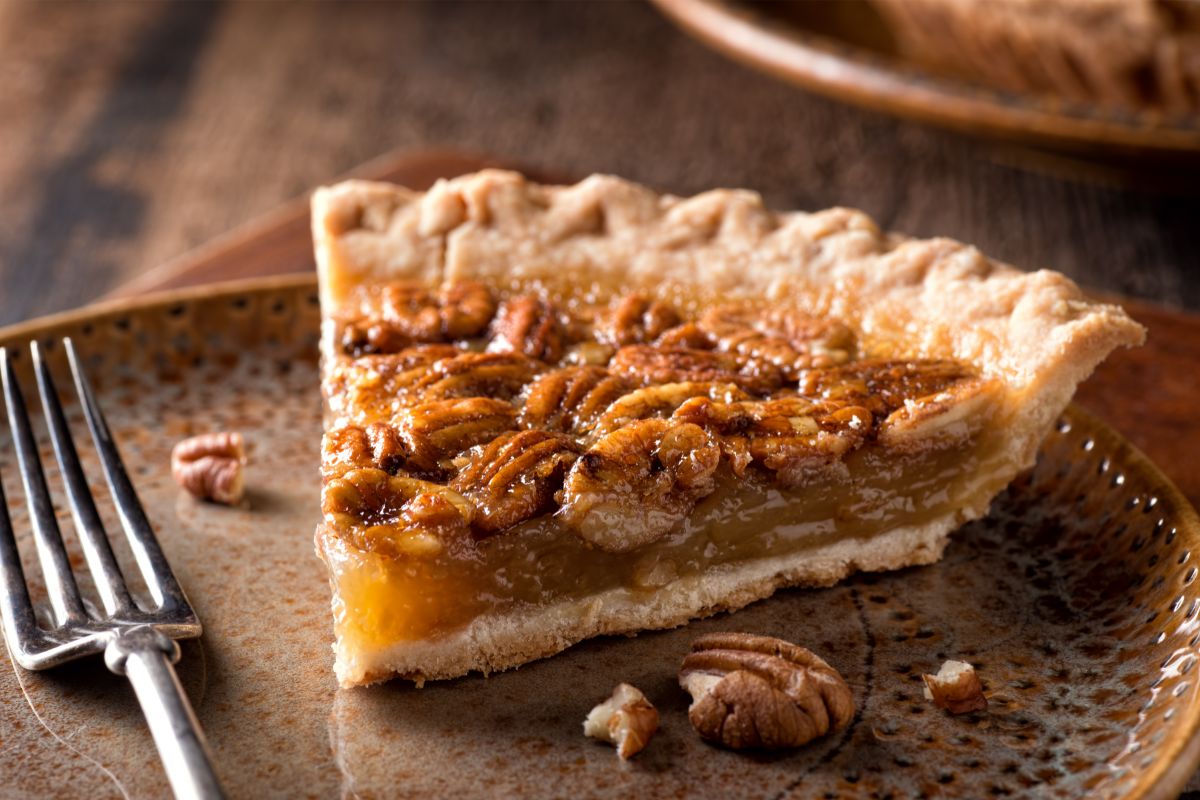 It is the perfect combination between two classic American Pie recipes, with soft, sweet apples and crunchy pecans.
You can serve it with cream, custard, ice cream, fresh fruit, or a pot of steaming hot coffee.
We have put together this list of 15 of the best recipes for apple pecan pie for you to choose from. Keep reading to find your perfect apple pecan pie recipe.
This recipe combines two classic desserts in one to make the perfect apple pecan pie.
It is piled high with sweet apples, tasty pecans and a crumble topping.
The apples and pecans are flavored with cinnamon and vanilla for a warm and sweet taste.
Brown sugar adds a lovely caramelized flavor that works really well with the apples and the pecans.
This recipe makes one 9 inch pie, but you can adjust it for a larger pie.
This delicious pie is made up of three layers – a buttery, flaky pie crust, soft apples flavored with warm cinnamon, and crunchy caramelized pecans.
Make sure you par-cook the apples before adding them to the pie to make sure that they are not too firm.
The corn syrup mixture that coats the pecans makes them taste amazing but also stops them from burning as the pie cooks in the oven.
This recipe takes apple pecan pie and makes it even more delicious by adding caramel as an extra ingredient.
The caramel perfectly ties together the apples and the pecans with a sweet and indulgent taste that really sets this pie apart.
It also has a streusel topping which adds a lovely texture to the top of the pie.
This pie is ideal served warm with a scoop of vanilla ice cream.
Have you ever tried an upside down cake? This recipe takes the idea of upside down cake but applies it to apple pecan pie for a delicious, hearty dessert.
You assemble the pie in a dish, starting with your pecan mixture.
You add a layer of pastry, spiced apple mix, and then another layer of pastry.
The edges are sealed and the pie is cooked. When you turn the pie out of the dish the layers are inverted, so the pecan mixture is on the top of the pie.
It is softer and more moist than a classic pie, and is perfect when served with custard.
Why choose between apple pie and pecan pie when you can have them both?
This pie is easy to make, it looks amazing, and it will fill your kitchen with a mouth watering smell.
The dark brown sugar used in the pie creates a really rich flavor and the store bought pie crust helps to save you time – though you can make your own if you prefer.
This recipe also has maple syrup which is the perfect flavor to tie together the apples and the pecans and create a taste of Fall.
This recipe has everything that you could want from an apple pecan pie.
The pastry is flaky and buttery, the apples are soft and sweet, and the nuts are crisp and caramelized.
It's sticky, a little stodgy, and so satisfying. Make sure you wait for the pie crust to cool before you add the filling, as this will prevent the pastry from becoming soggy.
Nutmeg is used to flavor the filling of the pie whilst cinnamon is used for the topping.
Both flavors are warm and spiced which goes perfectly with the apples.
Upside down apple pecan pie is easy to make and doesn't require any fancy pastry skills.
The pie glazes itself and always comes out perfectly. It is a rustic pie, bringing you all of the flavors and textures of a classic dessert.
You start with the pecan topping at the bottom of the pie dish, then add a layer of pastry crust.
Add your spiced apples, then another layer of pastry crust. The pie is baked and then flipped over before being served.
The pecans are coated in a delicious syrupy coating which acts as a glaze for the top of the pie.
If you are looking for a traditional, homemade dessert then this recipe is perfect.
It has spiced cinnamon apples, gooey pecan filling, and flaky pastry.
The brown sugar caramelizes the ingredients for a rich and indulgent flavor.
You can serve it with pouring cream or ice cream, or even a big dollop of whipped cream.
The corn syrup binds the apples and pecans together and prevents the sugar from crystallizing while the pie bakes.
This recipe only partially peels the apples rather than removing all of the skin.
Apple skin has a lot of flavor and also contains pectin which acts as a thickening agent, creating the perfect consistency for your pie filling.
You can use store bought caramel sauce if you prefer, but this recipe shows you a quick and easy way to make your own caramel sauce to include in the pie.
This pie is much quicker to make than other recipes as the three components are prepared separately and assembled at the end, meaning that you can multitask (you can make and cook the filling while you cook the pie crust and let it cool). The whole process only takes an hour.
This upside down pie has a wonderfully crisp topping of caramelized pecans in rich brown sugar.
It uses Pillsbury pie crust to save you time and effort, allowing you to whip up an impressive dessert with minimal effort.
The apples are flavored with cinnamon and nutmeg for a lovely, warm spiced flavor.
Let the pie partially cool for 10 minutes before turning it out to ensure that it doesn't fall apart.
Once the pie has been removed from the dish you can serve it warm or wait for it to cool.
This is another Pillsbury recipe for an apple and pecan pie.
This one is structured like a traditional pie and includes a deliciously indulgent caramel flavor.
A layer of chopped pecans is sprinkled over the pie crust before the apple pie filling is added.
Once the pie is baked, it is drizzled with caramel sauce and served with more chopped pecans.
If you are looking for an apple pecan pie with plenty of apple and a little bit of pecan then this is the right recipe for you.
This pie recipe is designed as the perfect dessert for a passover supper, but you can enjoy it for any occasion.
Matzo crackers are used instead of a classic pie crust due to the passover restrictions on leavening.
They also add crunch and saltiness, balancing out the sweetness of the apples and the brown sugar.
The structure isn't as solid as a traditional pie, so you may want to serve it in a bowl rather than on a plate.
But the flavors are all there and your guests are certain to enjoy it.
This pie is made of three delicious components – an all butter pie crust, a spiced apple pie filling with cinnamon and nutmeg, and a pecan praline glaze topping.
The topping is spooned over a top layer of pie crust, so this pie has two crusts instead of one.
This makes it extra filling and tasty – ideal for pastry lovers! If you are making this pie for a special occasion you can bake it the day before and add the glaze when your guests arrive.
Pie roll gives you all of the flavors and textures of pie, but with a much quicker and easier method.
Simply roll out the pastry, add your filling, roll it up and bake it.
It creates a dessert that is a cross between a strudel and a pie. This one is filled with cinnamon apples and crunchy pecans.
This recipe is extra special as it combines three of the most popular holiday desserts – pecan pie, apple pie and pumpkin pie.
All of these flavors are reminiscent of Fall and work perfectly together in this indulgent pie. 
Summary
All of these recipes for apple pecan pie are perfectly delicious and easy for you to make at home.
Whether you want a traditional apple pecan pie, a caramel apple pecan pie, a pumpkin apple pecan pie, or even an upside down apple and pecan pie, you are certain to find a recipe that you love on this list.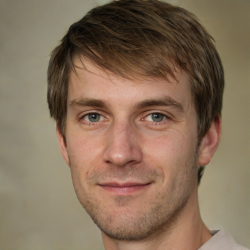 Latest posts by Mark Williams
(see all)