No matter what time of year it is, cold or warm, it is never the wrong time to grab a slice of some homemade, heated up comfort food.
While comfort food can come in many forms, we believe there is something significantly superior about deep dish pies.
Deep dish pies can be savory, but they can also be sweet. Whether you're looking for a main meal, or you're craving some desserts, there is a deep dish pie that is perfect for you.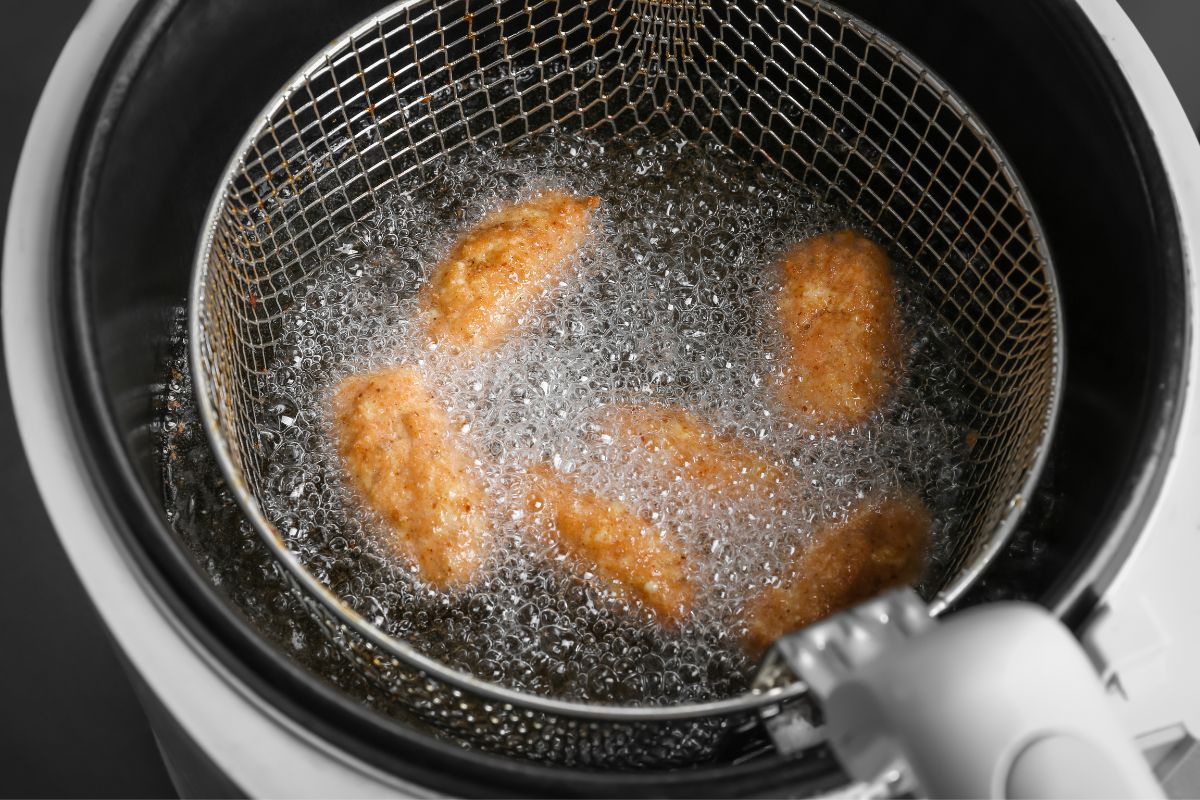 In this article, we have listed 15 delicious deep dish pie recipes that you can easily follow in the comfort of your own kitchen.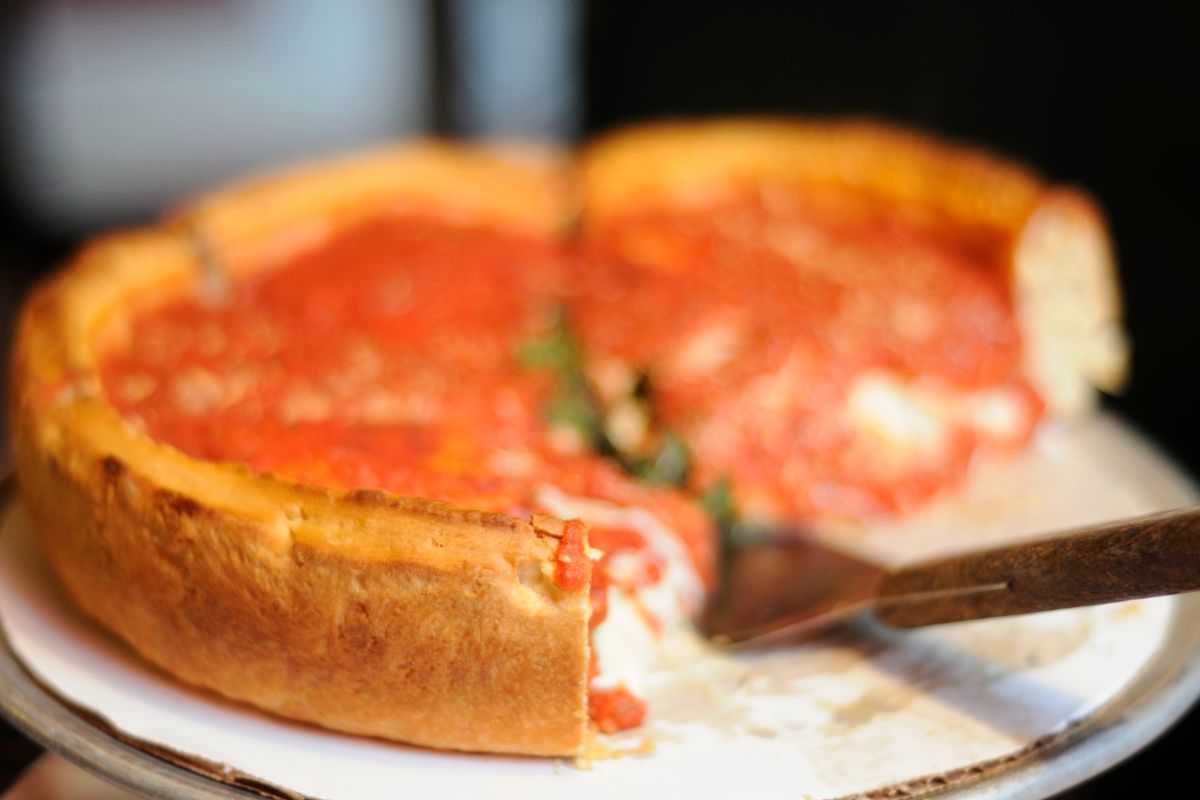 We are starting off this list of deep-dish dishes with the dish that immediately comes to most peoples' minds when they hear the term 'deep dish'. Of course, we're referring to deep-dish pizza.
The deep dish pizza, a Chicago specialty, has endured in popularity for many years.
More like a pie than a regular pizza, they should be jam-packed with cheese, sauce, and a variety of mouthwatering toppings… or, fillings.
With the help of this recipe, you can make deep dish pizza at home.
Another beloved international delicacy from Italy is pasta, but have you ever tried turning these tasty carbs into a deep dish pie?
This rigatoni pasta pie is distinctive in that the foundation is made completely of rigatoni pasta shapes rather than a pastry or dough crust.
Afterwards, it is stuffed with cheese, tomatoes, ground beef, and garlic, which results in mouthwatering, gooey flavors and textures.
Anyone who loves pasta bakes will love this pasta pie.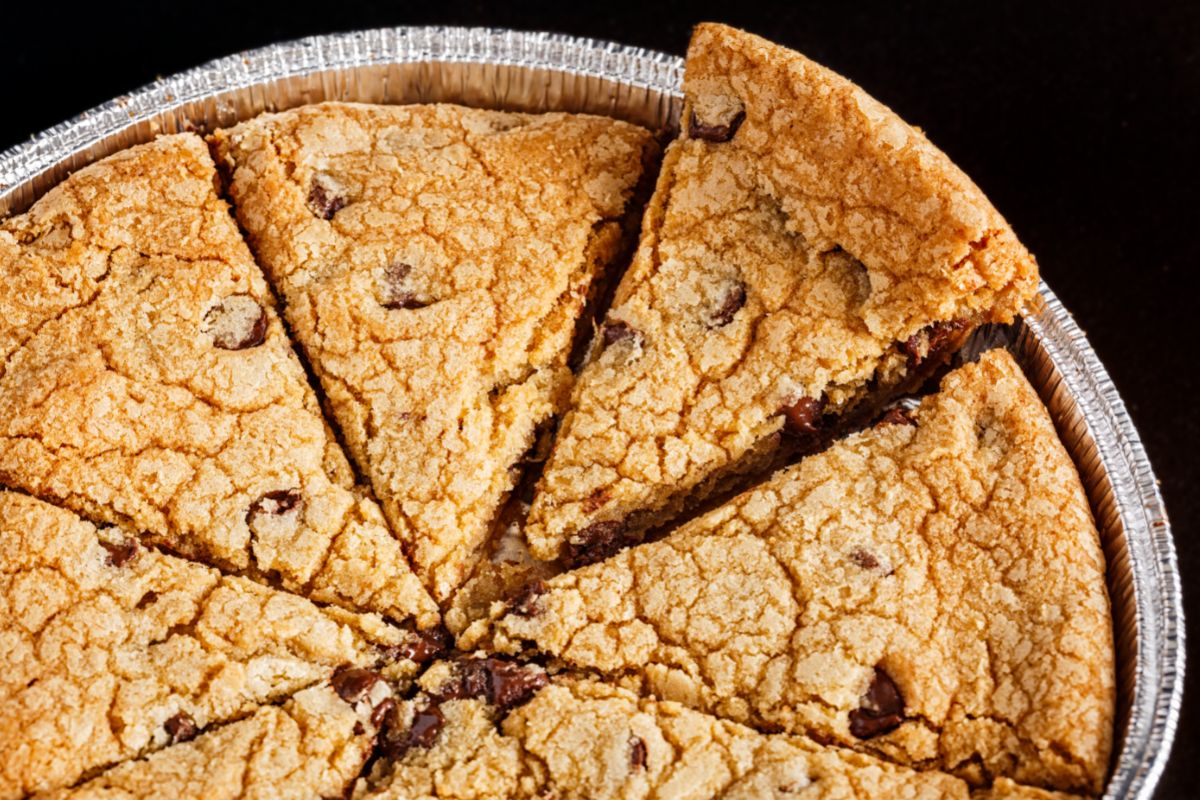 The sweeter side of this deep dish list is where we'll turn next. While we could discuss pizza pies all day, let's take a closer look at this sweet cookie pie next.
Imagine a bowl of oozy cookie dough with melted chocolate chips within, and then picture how delicious a pie would taste.
This recipe yields the tastiest deep-dish cookie pie that is loaded with chocolate and sweetened with copious amounts of sugar.
We suggest enjoying a warm slice of this pie with a scoop of vanilla ice cream.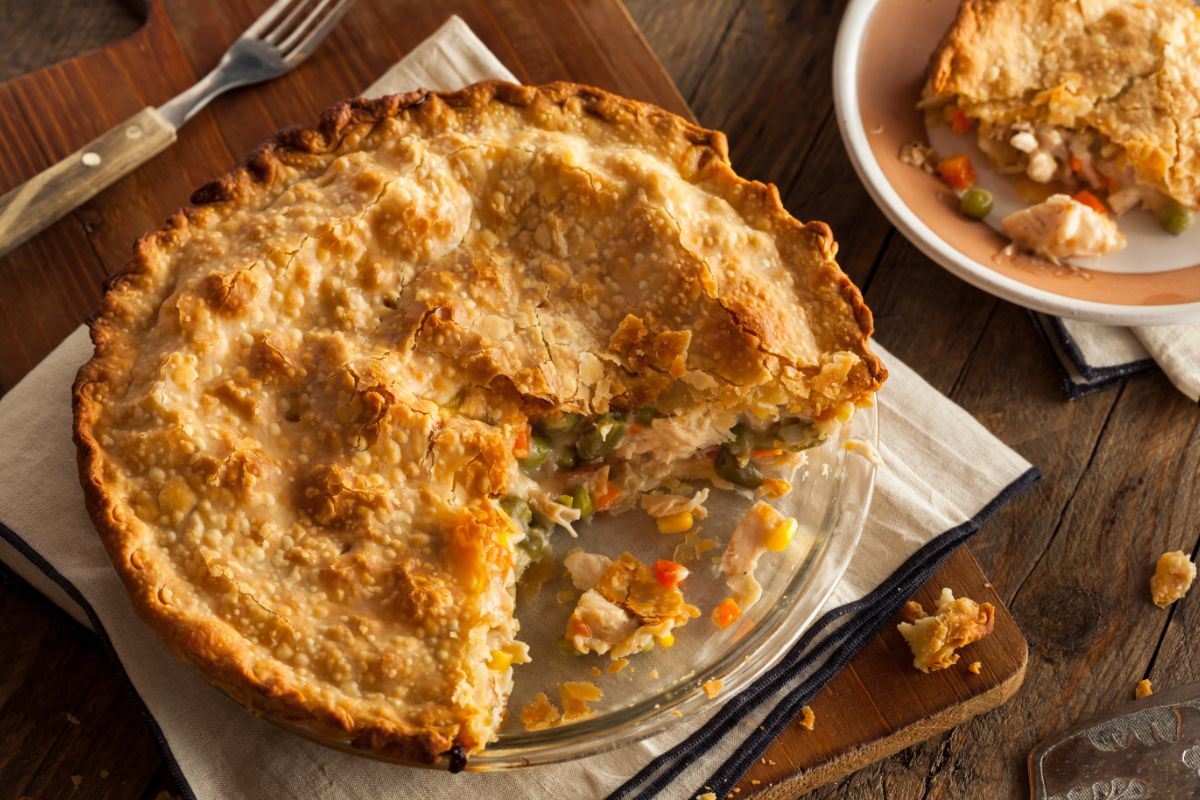 Everyone agrees that enjoying a warm chicken pot pie on a chilly winter evening is the ultimate in warmth and coziness. One of those dinners that makes you feel like you just received a warm hug.
A deep dish chicken pot pie recipe can be found here. More than your standard chicken pot pie, the flaky crust is stuffed to the brim with creamy chicken and vegetables in a white sauce.
This way, you can enjoy more of this delicious delicacy in a single slice!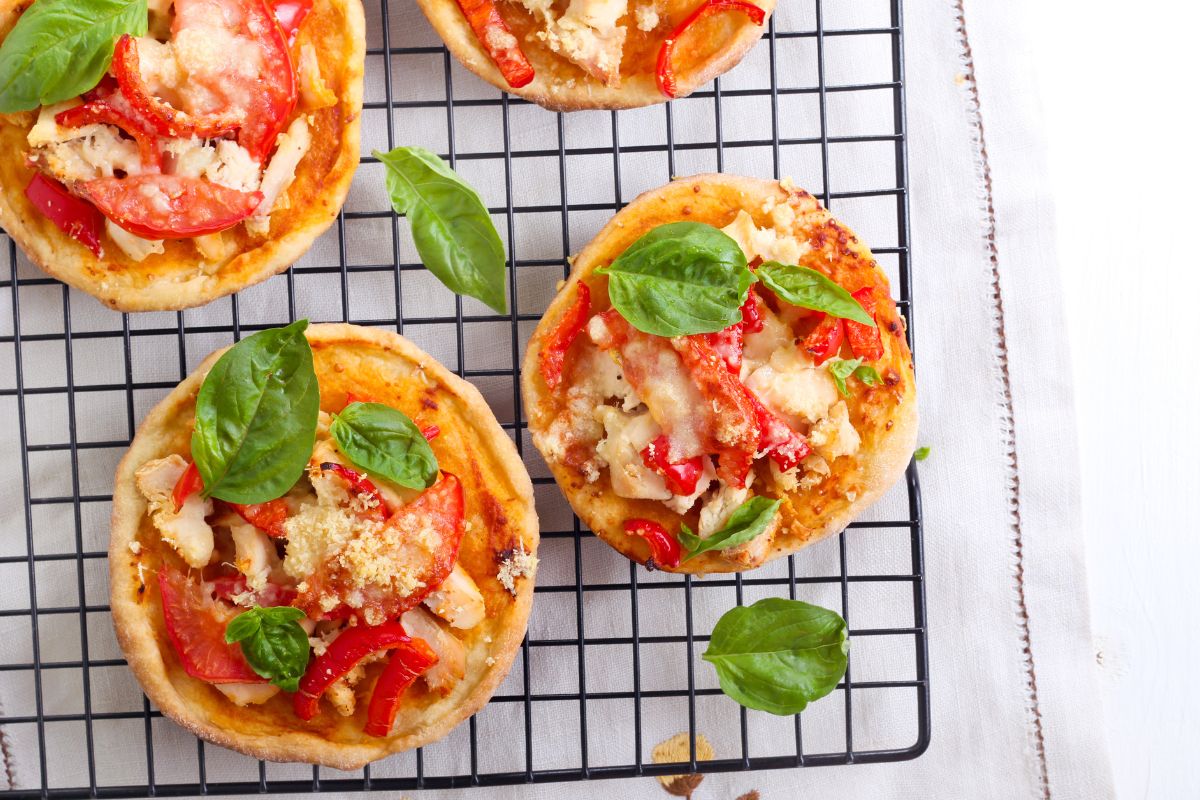 Let's talk about the deep dish pizza once more now. However, this time, there is a choice for those who want something a little smaller to clear their palates.
These adorable, wonderful small deep dish pizzas are only a few inches long. There are only five ingredients required, and a muffin tin is required to cook the individual pizzas.
The end result is a whole batch of super cute, tiny deep dish pizzas that you can top with your favorite ingredients.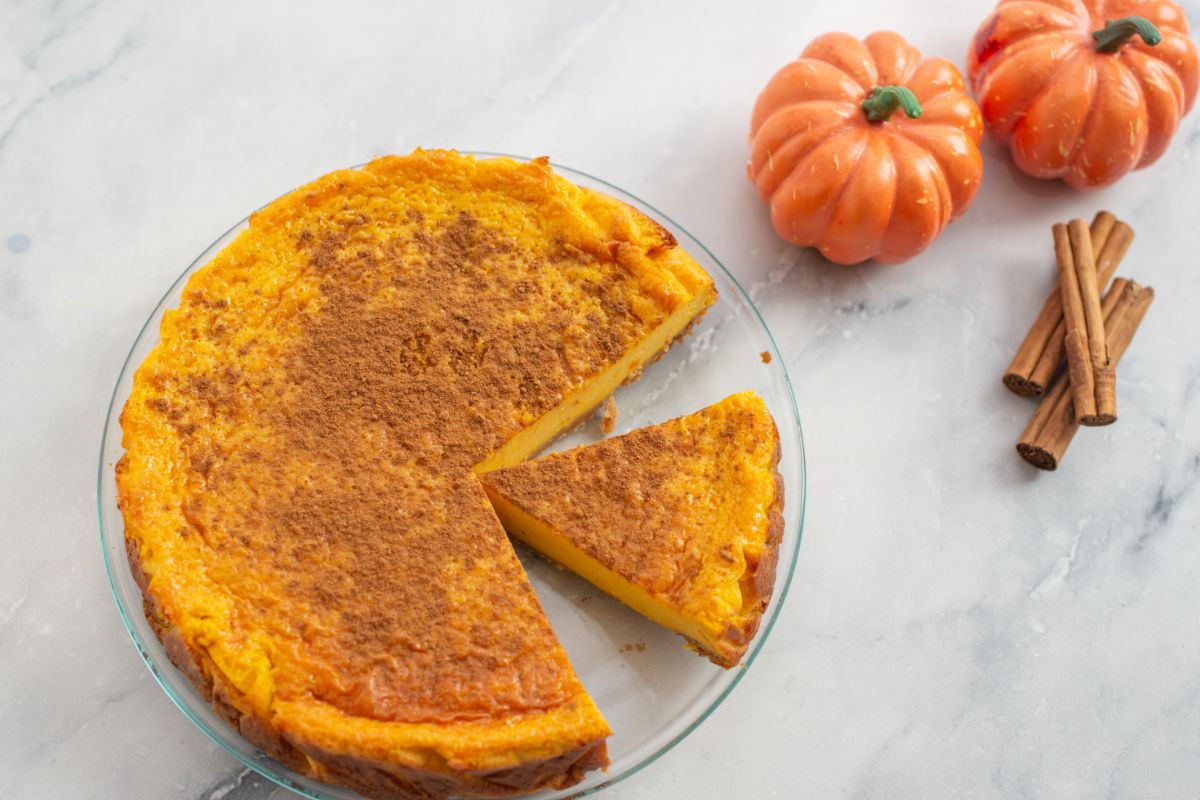 Pumpkin pie is typically associated with Thanksgiving, or fall in general, but in our opinion, there's no reason you can't have it all year long.
This is especially true if you plan to make this mouthwatering deep dish pumpkin pie. All the ingredients in this recipe are wholesome and fresh, so don't even think about using condensed milk for this pumpkin pie!
You can't go wrong with this deep dish pumpkin pie with its vivid orange color and its fragrant, spicy aroma.
The holy trinity of delectable carbs comprises pizza, spaghetti, and pies. For the ultimate comfort food, this recipe combines all three into one spectacular dish.
Spaghetti is used to make the crust, which is then mixed with cheese, egg, and meat to give it a carbonara-style flavor.
The toppings for pizza are then added to this spaghetti base, including extra meat, tomatoes, and other delicious ingredients.
While this one can be a little challenging to cut into, once you get the hang of it, you won't be able to stop going back for more.
Next, we have a meal that all of our vegetarian readers will like. Whether you are a vegetarian or not, you will love this meal, which was influenced by Linda McCartney's cuisine.
Vegan meatballs, onions, mushrooms, and a plethora of other ingredients combine to provide a juicy interior for this flaky pie crust, producing flavors that are difficult to match.
This pie is evidence that savory flavor explosions may be produced without the use of meat.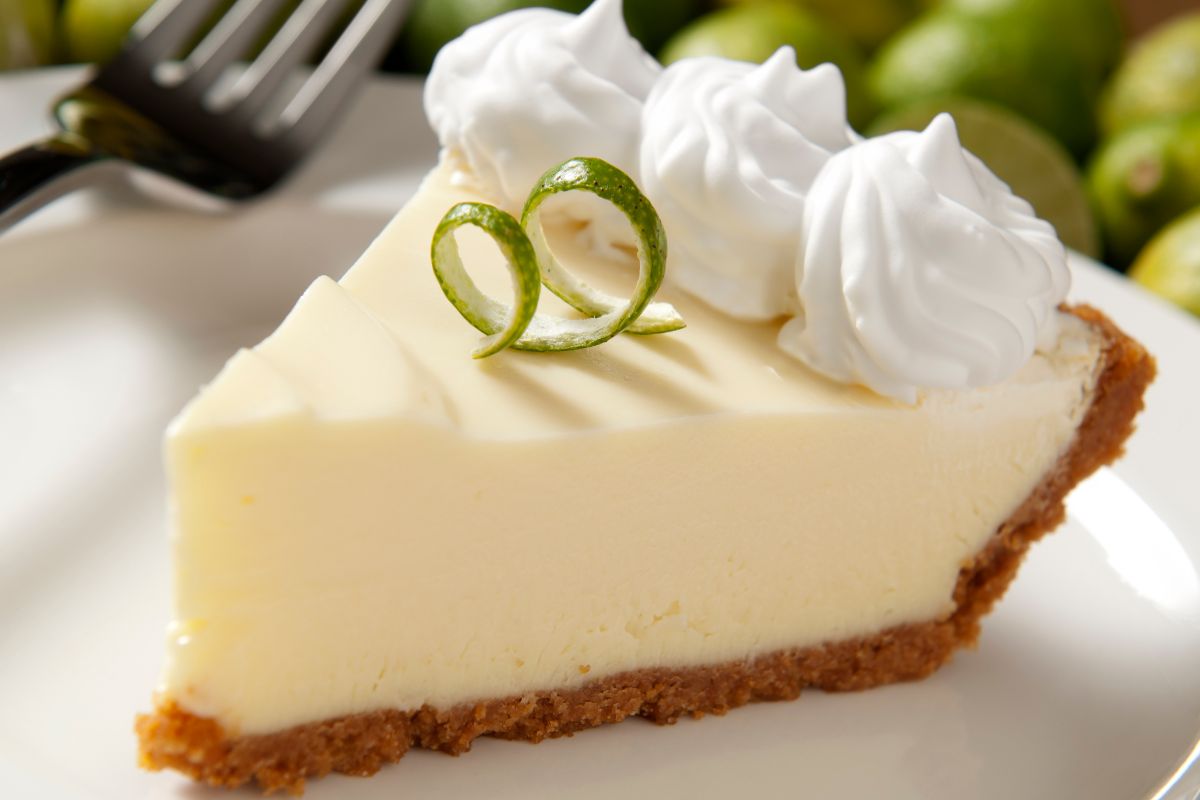 The key lime pie is a traditional American dessert that is difficult to top. Even though it would seem nearly impossible to make this delicious delicacy better, this recipe manages to do so.
A traditional Graham cracker crust forms the base of this deep dish pie, encasing the creamy, tangy key lime filling in its crumbly walls.
It should be topped with dollops of cream, slices of lime, and any residual Graham cracker crumbs for the ideal garnish.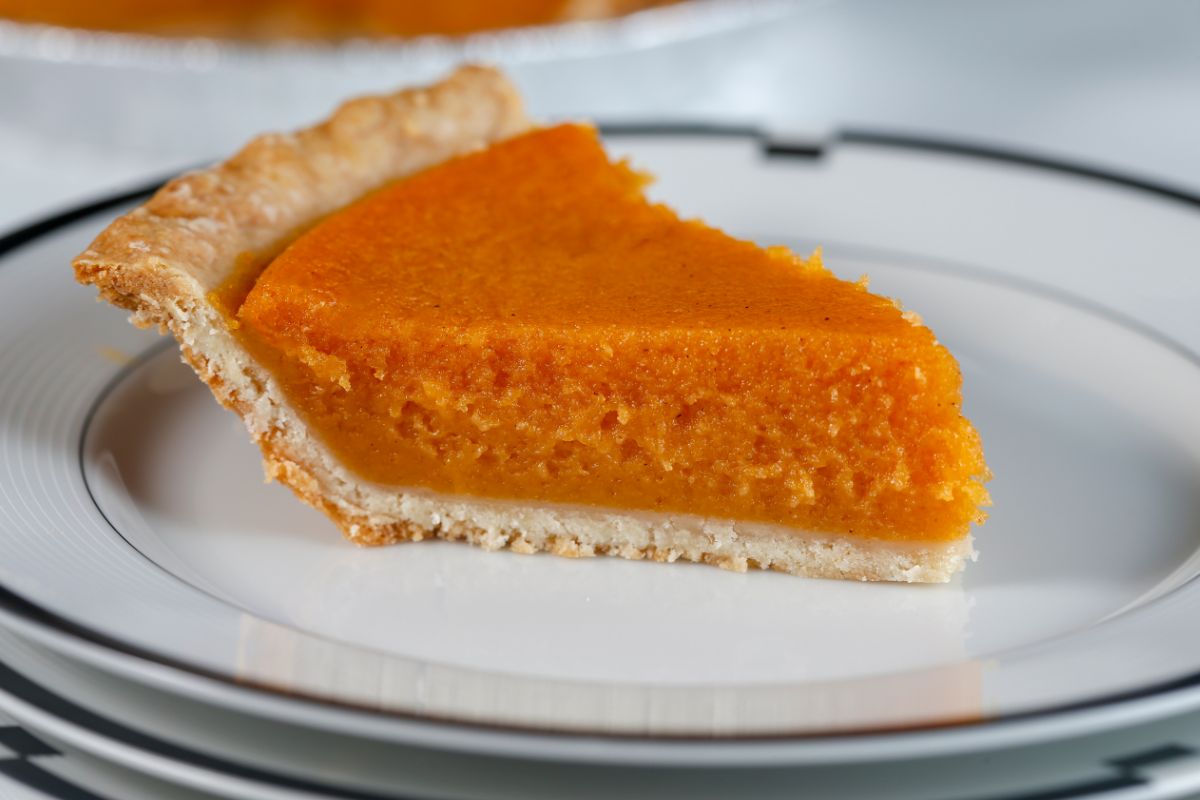 Next, we have yet another pie recipe that is often only consumed in the fall.
But if you ask us, a big slice of sweet potato pie shouldn't have to wait till the cooler months.
By spooning the creamy ingredients into a pie crust that has been placed within a deep dish, this recipe elevates sweet potato pie to a whole new level. Each slice is bursting at the seams with creamy goodness.
It's time to focus once more on the items on this list that are sweeter. Next, we have a cinnamon and streusel-filled deep dish dessert pie.
Even while one slice of this pie could be enough to fill you up, we guarantee that it won't please your palate. With its light yet crunchy textures, this sweet delicacy will have you begging for more.
This deep dish dessert pie will make you feel as though you are eating into a cinnamon and streusel-crusted cloud of sugar and sweetness.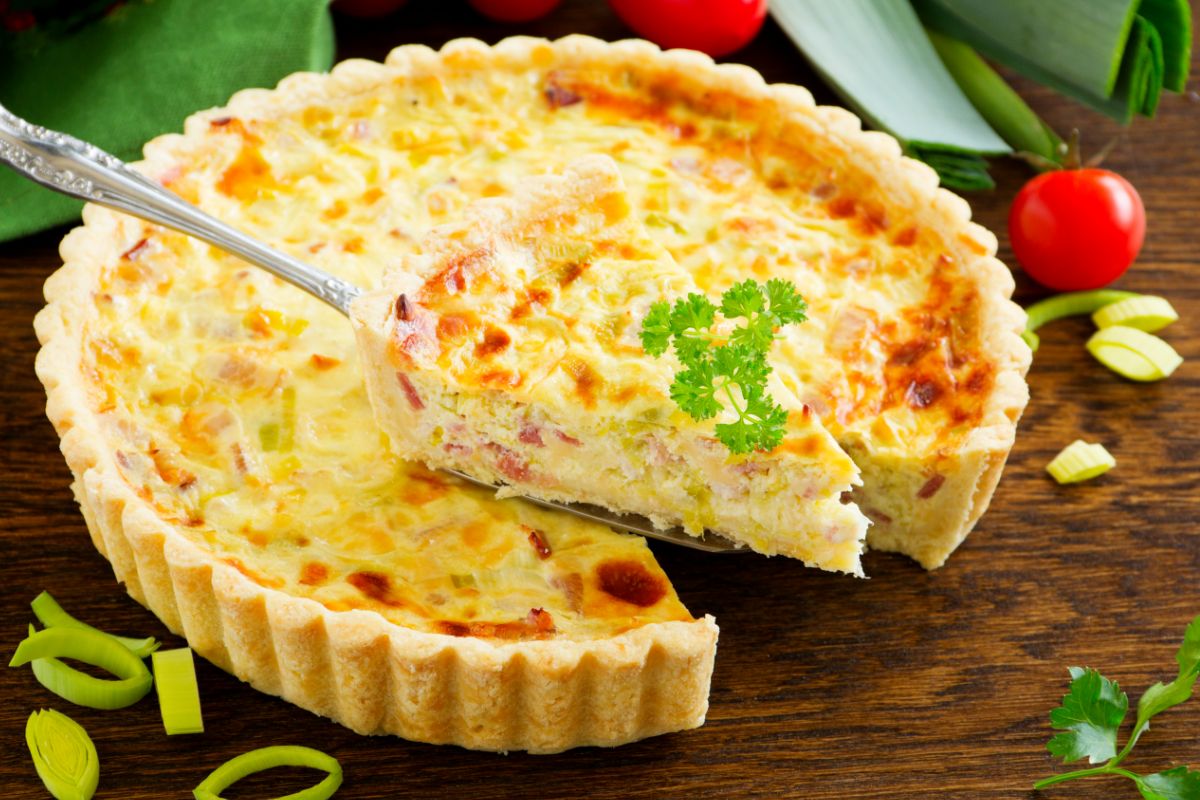 The French delicacy Quiché Lorraine has become a favorite treat for millions of people as its ubiquity has risen over the past century.
The Quiché Lorraine is elevated with this deep dish recipe. Using a deep dish makes it possible to squeeze more creamy, savory goodness onto a single slice, and when it bakes, the top layer turns out to be incredibly golden and crusty.
You need look no further than this dish if you want something that is both creamy and flavorful.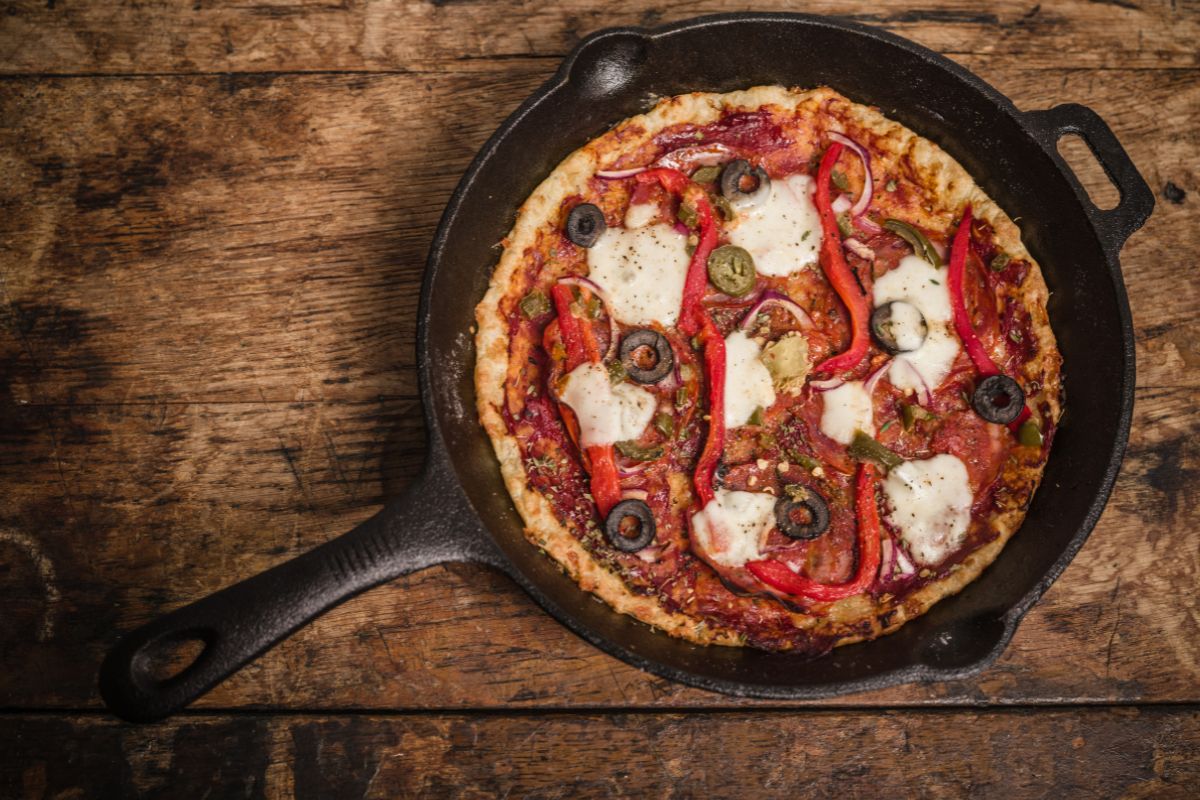 Next up, we have the final pizza pie entry in this list. This one is a little different in the sense that, rather than being an original recipe, it will help you recreate the taste of Pizza Hut's iconic Pan Pizza.
Whether you're an avid Pizza Hut fan, or you're more of a Dominos lover, there is no denying that this dish is out of this world.
Now you can create it for free in the convenience of your own kitchen!
Tamale pie is a casserole that is roughly based on the ingredients for tamales; however, instead of being enveloped in corn husks, the ingredients are piled in a skillet.
This pie has a layer of cornbread baked directly on top that makes it resemble beef chili.
With the help of this recipe, you can make a deep-dish variation of the hot treat, guaranteeing that every slice will be bursting with the tastes of ground beef, onions, peppers, and a variety of mouthwatering spices and herbs.
We advise you to try this tamale pie if you've never had one before.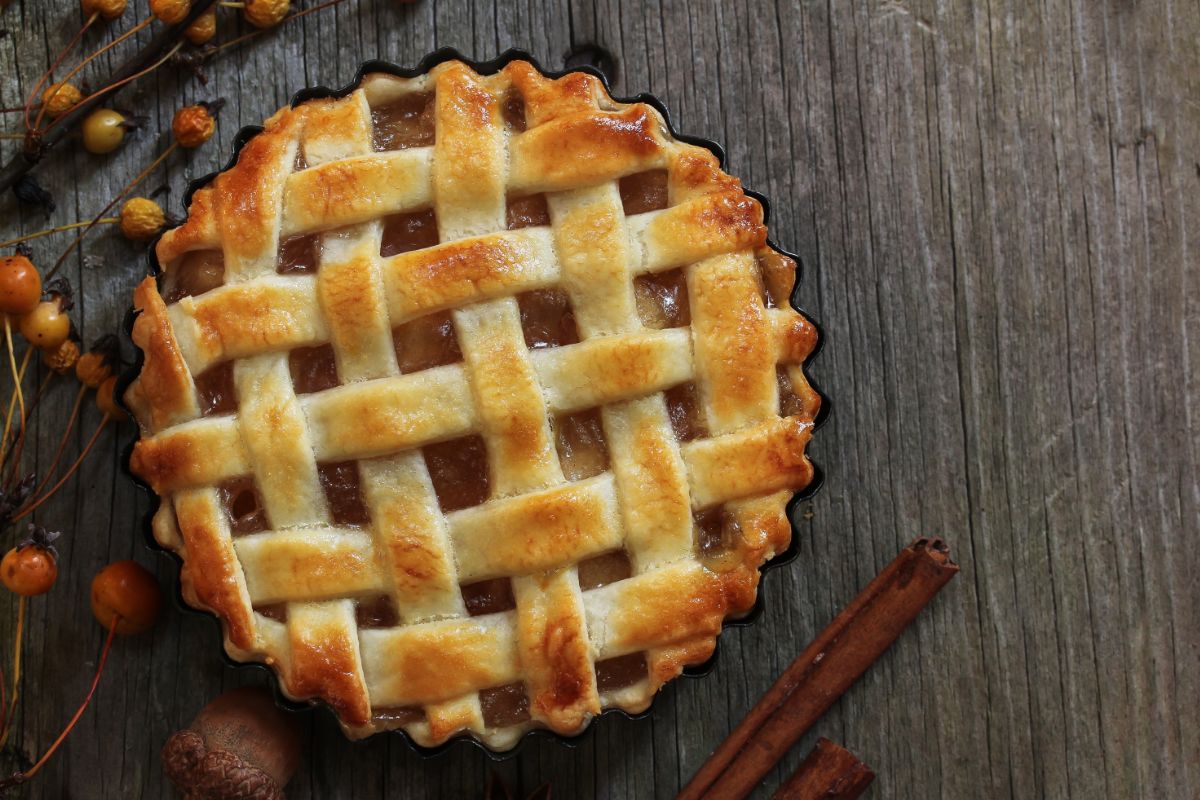 Last but not least, we have the beloved and well-known traditional American dessert. Have you ever tried baking it in a deep dish, though? If not, you should look through this last recipe.
Apple pies are notoriously tough to go wrong, but making this variation in a deep dish is a cinch.
Each slice of the golden crust will completely fill you up because it is so deep and jam-packed with gooey, sweet apple goodness.
Even if you're stuffed, though, you'll still crave further slices.
Final Thoughts
So, there we have it. Those were our top 15 picks for the best deep dish pie recipes across the internet.
No matter whether you have a sweet tooth, or you've got a hankering for some deep dish pizza pie that you cannot shake, there is something for absolutely everybody in our list. Take a look through, and decide which one you want to dig into first!
We hope you found this article helpful.
Happy baking!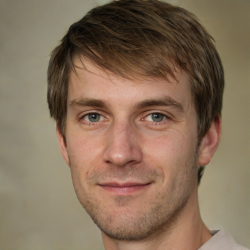 Latest posts by Mark Williams
(see all)