Apple pies are a great all-rounder all year round, so why shouldn't you find new ways to enjoy this delicious dessert?
We've found 15 different fried apple pie recipes you will absolutely adore, so you can enjoy a selection of different treats you can fry within minutes!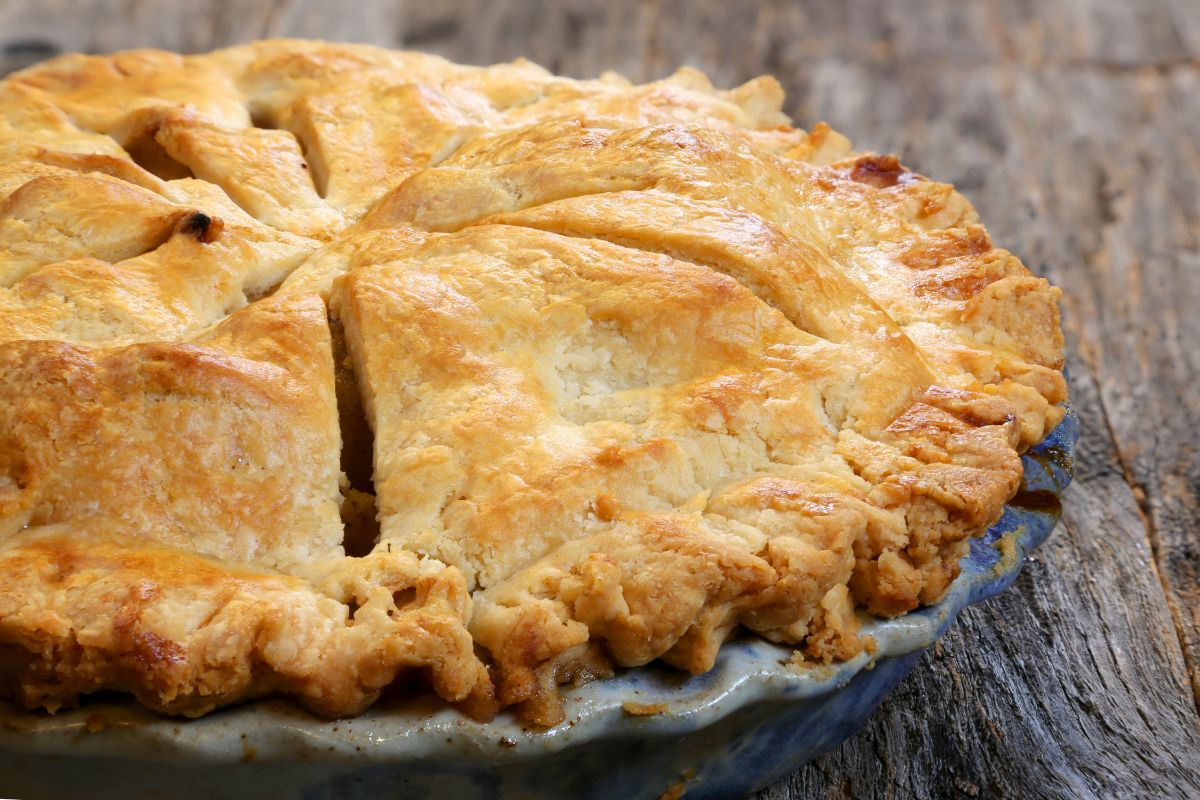 The Amish know how to cook, and you can see just how well they can by looking at this Amish-style recipe. Everyone enjoys apple pies, and in this recipe, you'll find fried apple hand pies covered with a gorgeous sweet glaze.
You just need to make your crust from scratch and fill your dough with some delicious apple filling. But what sort of apples will you need? Well, just grab some Granny Smith mixed with some red apples, and you'll be able to enjoy a combo of sweet and tart fillings!
These apple hand pies, as suggested by their name, are made completely by hand. It's a Southern tradition to make apple hand pies, and it's no wonder why. They're delicious desserts that are easy to make and fun to share with family and friends.
You can dip them in ice cream or drizzle them with caramel sauce to enjoy the mixture of sweet and tart flavors of this dish. So next time you have a family BBQ, feel free to bring a small collection with you to share around.
No one can deny the mouthwatering goodness of a McDonald's fried apple pie. If you've never ordered one, then you're truly missing out. However, you can save yourself with the help of this great McDonald's style recipe to make six different apple pies.
Based on the old-school fried apple pie recipes of the days of old, you'll be able to cook six of these in minutes. Sprinkle them with cinnamon sugar, and these pies will be gone within minutes.
What's better than deep fried apple hand pies? That's right, air fried apple hand pies. You'll be surprised to find just how delicious these are and how quick and easy they are to make. All you need to do is pop apple slices in your pie crust and make them look pretty.
Sprinkle some coarse sugar on for the topping and put them in your air fryer to enjoy a truly delicious dessert that will be complete within minutes. Just make sure you cut in some vents or else your crust will be far soggier than planned!
The best thing about apple pie filling is that it can go inside everything, including biscuits. Fill the biscuits with your apple pie filling and pinch them shut, so they form into a ball.
Once you do that, it'll only take twelve minutes to cook these delicious bite-size treats, and then you just need to dip them in melted butter and coat them in cinnamon sugar. Your family and friends will adore these tiny treats, and they'll be gone in no time flat.
If you want more bite-size treats, I give you these deep fried apple pie bites! Tear parts off your pie crust and create mini dumplings filled with apple pie filling. Deep fry these babies and roll them in cinnamon sugar; you've got a perfect Fall treat.
Filled with maple and cinnamon flavors, you can put a dollop of whipped cream onto your selection and dip them in for a delightful treat. 
If you've got an air fryer available, I know you'll want to make some apple pie bites instead. Flatten some biscuit dough and fill your selection with some apple pie filling.
Then crimp the tops and roll the ball, with the seam facing upwards, so the filling doesn't leak. Once you've air fried your apple pie bites, you'll be able to dip them in a delicious mixture of sugar, cinnamon, allspice, ginger, nutmeg, and cardamom.
This flavorful mixture will make your air fried apple pie bites impossible to forget any time soon!
You might wonder what makes an apple pie bomb different from the average apple pie bite. The answer is right there in the name: the apple pie filling will explode in your mouth!
You can include more filling in the apple pie bomb so that it tastes great, and who can blame you? The apple is, without a doubt, the best part. Just cut the apples in the filling into tiny chunks, and you'll be able to fit so much better into your dough.
Make sure you don't leave any openings, or else there will be less filling than you planned! 
Much like the McDonald's recipes of old, apple pie egg rolls are undoubtedly one of the best desserts you can make. Wrap your apples into your egg roll wrappers, coat them with oil and cinnamon, and pop them into your air fryer.
You can then have them with a dip of your choice because apple pie has always been one of the most versatile pie flavors.
As a lifelong fan of wontons, I was surprised to find these apple pie wontons made in an air fryer! These little packages are made with wonton wrappers instead of puff pastry, with apple pie filling and cinnamon.
They're doused in caramel sauce, then placed in an air fryer for seven minutes, and then coated with even more caramel sauce and powdered sugar! These apple pie wontons will surprise you, turning a classic savory dish into something more. 
Have you considered deep frying some tacos and filling them with an apple pie filling? If you haven't, then you should get started straight away. Grab some six-inch tortillas, put them in some oil, and coat them with cinnamon sugar.
Then all you need to do is fill your makeshift taco shells with your apple pie filling blended with sugar, cinnamon, and nutmeg. You can even top it with whipped cream and more sugar to get more from your flavors.
My favorite part of Fall will always be the thought of caramel apples, so it's no surprise I've included these caramel apple pie bombs on the list. Grab your biscuit dough and fill it with apple pie filling and caramel.
Once you've done that, you can roll them into a cinnamon sugar mix, and you'll be able to enjoy these delicious treats. If you're an even bigger fan of caramel, you can top them with a caramel sundae topping! 
If you love chimichangas and apple pies, I have some great news! All the ingredients you need can be found in your cupboard or freezer, and if you need more, they're easy to find in the store. You can either use tortillas or pie crusts.
While they won't taste the same, you'll still have the same results! Put your apple pie filling into the tortilla or pie crust filling, and roll them up like an egg roll. Once you do that, all you need to do is roll them up, dip them in a caramel sauce, and coat them with cinnamon sugar! 
I mentioned how back in the old days, McDonald's would use egg rolls to make their pies, but nowadays, they use some flaky puff pastry. Catherine Zhang has gone out of her way to emulate this recipe, and there's no doubt that it matches up to the real thing!
Of course, while the rest of the world can still enjoy their fried apple pies, the U.S. has been forced to abandon its fried apple pies for mysterious reasons. But that's not stopping you from making them at home! 
Of course, some of you may still prefer to make your pies in the oven, so why not try these oven-fried apple pies? You only need five ingredients, and you can make them in four simple steps.
Made in a similar way to a good portion of the pies on this list, it will only take you a maximum of twenty minutes to cook these delicious pies! 
Final Thoughts
As you can see, these are some of our favorite fried apple pie recipes! Of course, we may have taken some liberties with a few of these. But how could we not when there are so many delicious variations to choose from?
After all, you can always get more creative with your pies, with these having similar origins to what you would expect from a fried apple pie.
So even if you just miss the fried apple pies from McDonald's or want to try something new. Don't hesitate to check out our fried apple pie recipes today, and check out some of our other recommended recipes too!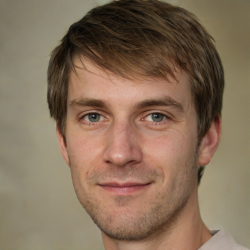 Latest posts by Mark Williams
(see all)