Everyone enjoys pastry, right? It practically melts in the mouth since it is so delicate, sweet, and buttery. Additionally, vegan pastry recipes are incredibly simple to make and just as delicious as non-vegan pastries.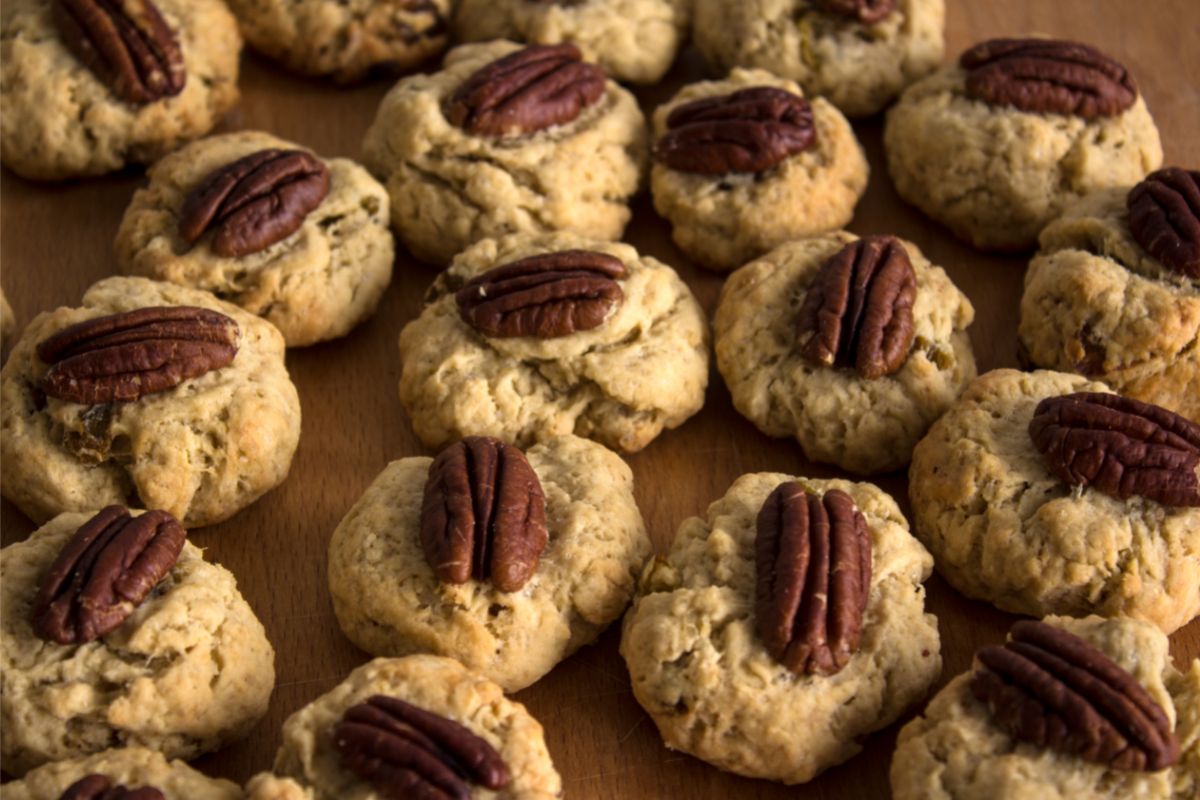 Simply crack open the canister and add your desired fillings, such as apples, blueberries, chocolate, etc.
It's a lot of fun to make your own! In any case, your baked goods will be delicious, especially if you use one of the following vegan pastry recipes!
There are a plethora of alternatives, from savoury entrées to sweet desserts, and they are all well-liked by everyone!
A very versatile component, pastry may be used to create a wide variety of recipes, both savoury and sweet.
Making vegan pastry from scratch can be enjoyable, but if you'd rather have ready-made pastry, you'll be happy to know that store-bought puff pastry is typically vegan.
Puff pastry comes in blocks that you can roll yourself or, for simplicity, you may purchase it already rolled.
There are many distinct uses for puff pastry. Are you trying to find a way to make your dessert taste better? Do you want something delectable to eat?
Do you want to impress your guests with a special dish? Puff pastry is the way to go – especially for those following a vegan diet.
Continue reading for 15 of the greatest delicious and tasty vegan pastry recipes to attempt at home if you like the thought of pastry but are at a loss for what to make.
It's much simpler to prepare this supper than it seems. Prepare some apple turnovers before your upcoming coffee date by getting your apple mixture ready and gathering your puff pastry.
Apple turnovers are made by folding apples, vanilla, cinnamon, and nutmeg into triangles of puff pastry.
As a treat or a coffee-fueled mid-afternoon snack, these are delectable.
All of your party guests will be satiated by the two-bite-sized hand-held joys of French onion pastry cups.
Puff pastry that has already been laid out makes making vegan appetisers straightforward.
The guests at your party will be impressed by these puff pastry cups, which can be created with just a few ingredients.
In fact, this easy appetiser only calls for seven ingredients! They require about a hour and are sure to wow your party guests!
This straightforward puff pastry dish is topped with layers of spinach, Violife Prosociano vegan parmesan, mushrooms, garlic, and thyme.
You may prepare this delicacy with homemade pastry if you have enough time and are a skilled cook.
Ever since we have been able to dunk a carrot baton into a bowl of smooth hummus, we have liked the combination of hummus and carrots, and it is a staple of our picnics and sailing excursions in one form or another.
It's really yummy and easy to make. It's surprisingly easy to prepare this savoury carrot pie in puff pastry with hummus, caramelised onions, and thyme.
Given that it can be eaten hot, chilled, or at room temperature, this meal is appropriate for buffets.
These vegan-friendly lentil pastry pockets are a wonderful replacement for traditional Christmas supper.
Lentils, carrots, plus herbs are cooked in a tomato sauce and encased in puff pastry.
You've been searching for a show-stopping savoury centrepiece, and these pies are it.
For a warming and memorable cold weather dish, flaky pastry casings are filled with veggies and fresh herbs and presented in a gorgeous package.
Everyone will be begging for seconds because of the comforting and calming blend of lentils, carrots, onions, celery, and herbs in these delicate pockets of sweetness.
This massive vegan pie is loaded with mushrooms, lentils, and shallots in a creamy beer sauce.
The beer and pastry combo makes the pie a popular choice among guests.
The pie is often a hit with the crowd because puff pastry and beer go together so well.
Both fries and peas and roast potatoes with all the fixings go well with this.
This filling vegan mushroom pie, made with puy lentils and thickly cut chestnut mushrooms, is a crowd-pleaser.
Mushrooms, leeks, spinach, and vegan sausages are all abundant in this healthy vegan Wellington.
A great guilt-free centrepiece for your meatless Christmas meal, it would look great.
The time of year is ideal for rewarding oneself with some delectable comfort food.
The greatest vegan recipe for mushroom Wellington is made with plant-based smoked gouda, caramelised leeks, spinach, and Beyond Meat Italian sausage.
Flaky, golden goodness! Here is the perfect Thanksgiving or Christmas dinner roast that is quick, simple, and cruelty-free!
Prominent in Puerto Rican bakeries, Pastelitos de Guayaba comprise characteristic sweet pastries from Latin America.
The vegan puff pastry parcels can be stuffed with vegan cream cheese and guava jam, if preferred.
Pastelitos are simply puff pastry that has been filled with a filling, such as guava, cheese, or meat in this case.
You'll adore these straightforward dishes. They really are amazing and so simple.
All you have to do is thaw some puff pastry, roll it out, cut out your shapes, spread some jelly on top, cover with another piece, seal using aquafaba, then crimp the edges.
Any remaining vegetables in the fridge can be used in this vegan pastry recipe.
The vegetables are simply tossed atop the pre-rolled dough and baked.
By modifying the vegetables, you can make this pastry dessert your own.
The variety of seasonal veggies in this puff pastry dish can be used up.
This vegan meal just requires 15 minutes of preparation time and is flexible.
Because you may change the vegetables to your liking, this puff pastry dessert is incredibly adaptable.
It works well for the miscellaneous scraps of vegetables you still have in the fridge.
Traditional Scottish pasties called rumbledethumps are cooked with vegan cheese, mashed potatoes, and cabbage.
The name of the dish is allegedly derived from the sound made by the potatoes and cabbage as they were combined with a wooden spoon.
They are made at home as well as sold heated to enjoy on the move from Scottish bakeries, cafes, and pubs.
The traditional filling is used in these rumbledethump pies, which are the most gratifying pies to have for lunch or dinner. The crust is golden and flaky.
Almond frangipane pie is a traditional French dessert that is vegan. In France, this cake, which featured a porcelain figurine, was traditionally given on January 6th.
A vegan custard pastry Napoleon is made with tapioca thickener, vanilla essence, and coconut and cashew milk.
Layers of flaky, airy pastry and vanilla custard make up a Napoleon.
Simple vegan custard pastry prepared using creamy cashew and coconut milk, vanilla essence, and tapioca as a thickener.
Contains no dairy and is maple syrup-sweetened naturally.
Vegan sausage rolls will be useful for lunches, buffets, and snacks. There are numerous flavours in these vegan sausage rolls with light, airy puff pastry and a delicious lentil and mushroom filling.
This dish for vegan lentil sausage rolls is flavorful and filling. with the ideal flaky puff pastry, a delectable lentil and mushroom filling.
Snacks like vegan sausage rolls are ideal for a quick treat. Additionally, vegan sausage rolls make a fantastic party or gathering snack to share. We guarantee there won't be any left over!
Roast butternut squash is enveloped in a sautéed rosemary, walnut, and mushroom mixture, cooked in a pastry shell, and served as a delicious vegan Wellington.
The question of whether you want to replicate the original recipe or if you want a food that is rich, aromatic, and smells, and tastes absolutely divine must be considered before making it vegan.
We like to add real complete foods and real vegetables to this delicious recipe rather than using imitation meats or store-bought processed meat.
These wholesome, country-style pot pies are made with a variety of creamy fall vegetables, including veggies, pumpkin, and squash, and are topped with puff pastry. What a soothing and scrumptious supper!
These homey, rustic vegetable pot pies have a puff pastry crust and are filled with peas, pumpkin, leeks, broccoli, celeriac, carrots, parsnips, sweet potatoes, and mushrooms, among other vegetables.
Final Thoughts
Everyone likes pastries, and this list of vegan pastry ideas will inspire you to wrap tasty foods in pastry.
Hopefully, we've given you plenty of options here – whether you're looking for something to eat on the go or a home-cooked meal for the whole family.
Whatever you choose, you can now enjoy delicious pastries while sticking to your vegan diet.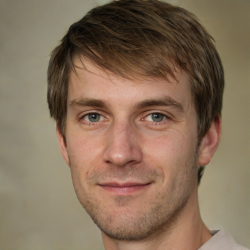 Latest posts by Mark Williams
(see all)