Pastry is loved all around the world as both a dessert and as a breakfast. It can also be eaten as a snack as it is light and can be paired with both sweet and savory things.
Pastries date all the way back to the ancient Egyptians, they honey, flour, and seeds but nowadays pasties have been paired with many more things.
Here are 15 ways that you can pair pastry and strawberries to make wonderful desserts, breakfasts, or snacks.
It doesn't get much simpler than this. Using simply a few ingredients and purchasing puff pastry from the supermarket. This is one you'll be making a lot this summer.
Sprinkle granulated sugar on top before baking if you don't want to apply a glaze. Alternatively, sprinkle it with powdered sugar just before serving.
This fast strawberry shortcake recipe is one of the easiest sweets available. All of the tastes of traditional strawberry shortcake are present, but in puff pastry shape.
This strawberry shortcake with puff pastry is a quick and easy recipe that you will want to make again and again.
Unlike handmade shortcake, this recipe just calls for one ingredient which is frozen puff pastry.
This means you do not mix the dough, no cutting in cold butter, and no shaping into cakes.
The cool thing about these pinwheels is that, while they are designed as a dessert, they are quite similar to a Danish pastry and could easily be eaten for breakfast.
Dreams consist of flaky puff pastry, creamy sweet cheese, and luscious juicy strawberries.
These Strawberry Cheesecake Pinwheels are perfect for a party, but if you only want to make a few at a time, simply slice a few off the frozen roll and freeze the rest frozen to be used later.
Nothing screams spring like fresh strawberries, and these tarts are the perfect easy treat for any occasion.
Make them from scratch or quickly and easily with store-bought puff pastry. The cooked and cooled tarts should be refrigerated in an airtight container (single layer).
They can be stored for up to two to three days. Unfortunately, they should not be frozen since baked fruit does not keep well in the freezer.
If you're unfamiliar with slab pie, it's essentially a larger, cozier version of a Pop Tart filled with peaches or your favorite berries, but they can be modified to your preference with crumbles, chocolate, and in this example strawberries.
What sets them apart and makes them even more tasty than regular pies is that they're baked on a cookie sheet (rather than a pie plate) and frequently call for double the filling.
The beautiful thing about this dish is that it is quite simple to prepare, but the end result appears much more intricate and will wow your family and guests.
These 4-point tarts get their name from the fact that the pastry in which it is made is sectioned into squares, filled with a delicious filling (in this case strawberries) and then is folded so that the four points are connected to one another.
This creates a neat, attractive little parcel which can either be enjoyed as a dessert, breakfast, or snack as they are easily tucked away for a picnic or lunchbox as well.
Flakey, buttery golden croissants stuffed with delectable creamy custard or crème fraiche and strawberries, then dusted with powdered sugar.
The ideal dessert that is simple to prepare and always impresses. Because of their appealing, exquisite appearance, they appear to have been acquired from a bakery.
These strawberry and cream croissants are a light treat that may even be eaten for breakfast.
Some people think that crescent rolls are the same as croissants, this is an understandable mistake to make though as they do look quite similar.
However, the main difference is that croissants have a dough that equates to a puff pastry whereas crescent rolls have a texture that is more similar to bread.
Another way that you can tell them apart is that croissants tend to be straight whereas crescent rolls are shaped like a crescent (like a horseshoe).
In this recipe, the delicious strawberry crescent rolls are filled with strawberry jam and topped off with a buttery cream that really ties the whole thing together.
It's all about the layers in this dessert. A puff pastry base is covered with a thick layer of no-bake cheesecake cream.
Then a layer of strawberries with a strawberry sauce is added on top. Finally, a puff pastry layer on top of the filled layers, decorated with powdered sugar.
The first thing you notice when you bite into these puffs is a lovely, delicate layer of powdered sugar.
As you bite into the pastry, the dough provides a crisp contrast to the strawberry cheesecake filling that follows.
The end product is a taste explosion. It is one of the most delectable sweets you will ever taste.
Strawberry Napoleons are beautiful and delicious and are guaranteed to please your guests.
Layers of puff pastry, pastry cream, and fresh sliced strawberries are drizzled with chocolate or coated with powdered sugar in these sweets.
To finish them, sprinkle chocolate over top and dust with powdered sugar if desired.
What makes this dish even better is that you can prepare the puff pastries ahead of time and then just assemble everything the day of or immediately before serving.
There are not many better combinations than strawberries, Nutella, and pastry.
These little desserts combine these flavors beautifully and once you have one, you'll want another, and another!
If you are not wanting to make your own puff pastry from scratch, then you can pick some up from the local grocery store which will take a lot of the headache out of making this pastry.
Now that the puff pastry is sorted, all you have to do is lather on some creamy Nutella and top with either fresh cut strawberries or strawberry jam.
This is a wonderful and easy-to-make dessert loaded with strawberries, a beautiful flaky crust, and the sweetest sweet glaze.
It's ideal for a quick breakfast or a dessert after supper. These quick strawberry strudels are far superior to store-bought varieties.
Because the puff pastry isn't handmade, this is just semi-homemade but oh so delicious.
This strawberry puff pastry can be made with frozen strawberries, fresh strawberries, or even jam. Add some lemon juice and sugar and you've got yourself a tasty treat.
A galette is essentially a pie with a thin, flaky crust. Galettes are meant to be rustic, so don't be concerned if your slices aren't flawless or if the fruit filling slips out a bit.
If you like your pie fillings exceptionally moist and delicious, you'll enjoy this strawberry pastry.
It's simple to make, enjoyable to eat, and delicious with ice cream, making it the ideal summer treat.
Typically, a lattice pie is a fruit pie. The weaving technique used to make the top crust is described by the term lattice.
Pie crust strips are braided in and out of each other to form something resembling a lattice gate or basket.
Underneath this stunning lattice top comes a filling of sliced fresh strawberries soaked in delicious syrup.
You don't have to restrict yourself to strawberries if you don't want to. Blueberries and raspberries would also complement this pie nicely.
This is a delicious sweet-tart strawberry rhubarb pie filling cooked in a lovely pie crust. Nothing beats vanilla ice cream for a springtime treat.
Rhubarb mixes nicely with strawberries, and when combined in a pie, they actually blend together to create a pie that you will not soon forget.
The sharpness of the rhubarb enhances the sweetness of the strawberries. The overall flavor is neither too sweet nor too sour; it's exactly right.
If you're new to dealing with rhubarb, buy it in season—usually from April to June—at a farmers market, when it should be freshly harvested and at its peak.
Look for stalks that are firm, not flabby or rubbery, and free of blemishes, whether at the farmers market or the supermarket store.
If the stalks still have leaves on them, remove them and discard them. The toxic leaves should not be eaten.
Summary
Now that you have seen 15 of the best strawberry pastry recipes to try, there is bound to be at least one or two that you want to try.
Even if none of these options particularly call out to you, then you can always use what you learnt from each recipe and make something up yourself!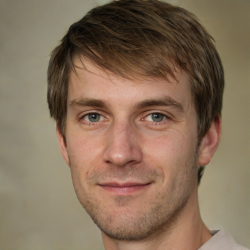 Latest posts by Mark Williams
(see all)