A delicious dessert to try making in your very own kitchen is the classic fruit pastry but there are tons of different recipes out there to try out. This can make it difficult to find the right one for you, so which fruit pastry recipes are the best?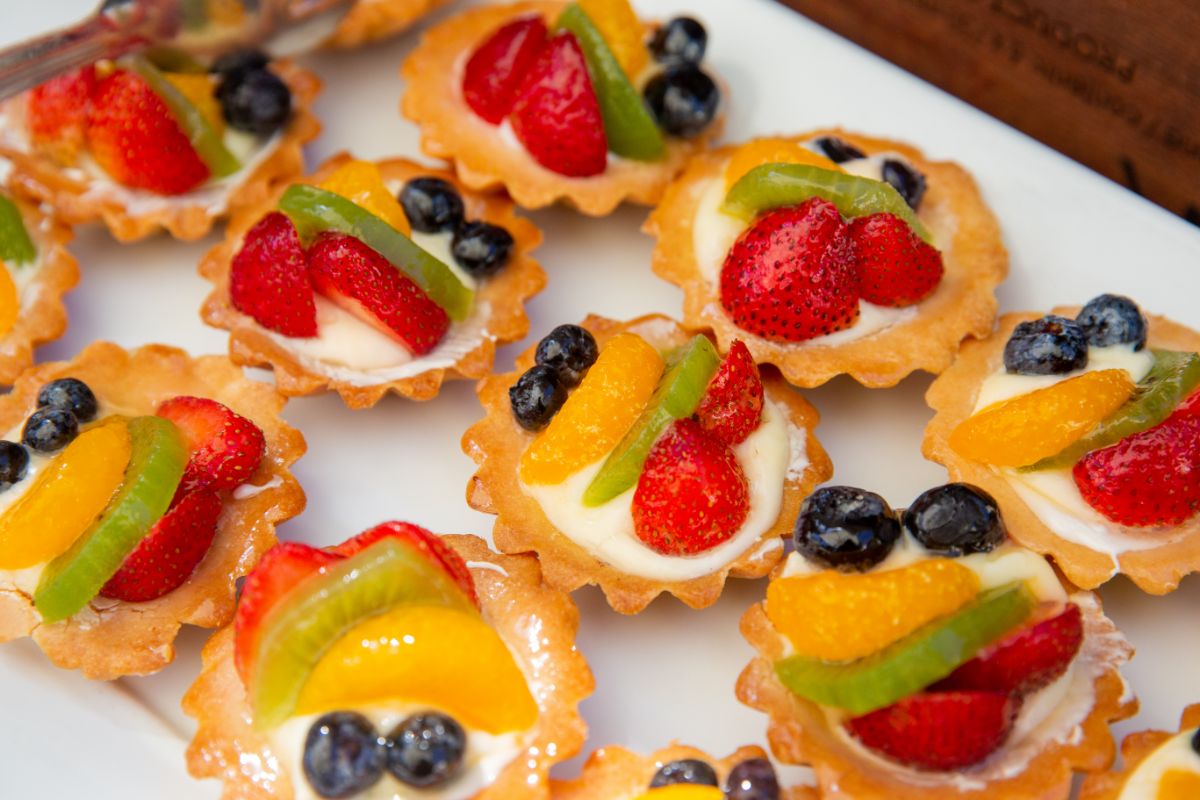 Here we are going to be taking a look at the 15 best fruit pastry recipes so you can find all the recipes you need in one place. Check out our picks below – and perhaps find the best recipe for you!
Fruit pastries are a delicious way to brighten up your mornings, and this recipe will help you make the perfect breakfast pastries.
These pastries are filled with a delicious, zesty cream cheese that utilizes lemon juice and zest to complement the flavors of vanilla and the sweetness of the fruit used to top these treats.
You can choose whatever fruit you like but the best to complement the lemon and vanilla flavors includes sharp berries like raspberries, blackberries, and red currants.
So, for a sharp and sweet morning pastry, follow this recipe to help you make the best pastry-based breakfast.
Tarts are easily one of the most popular forms of pastry that most bakers love to bake, so it just makes sense to include them on our list! You can easily make some delicious sweet strawberry tarts by using this recipe for some homemade puff pastry.
The best thing about this recipe is that it even advises additional extras you can add to turn these tarts into a small but indulgent dessert.
Such extras include chocolate chips, icing sugar used for dusting, and even some classic Nutella to help add a rich nutty flavor to this otherwise light and fruity treat.
Another super popular type of pastry is turnovers. They're easy to make and even easier to eat as they lack the mess that some other types of fruit pastries feature. This means that you can make your own turnovers to take with you to work or pack into your kids' lunchboxes.
One of the best flavors used in turnovers is apple and this recipe will help you make the perfect apple turnovers using just four basic ingredients. This means that you can easily make these treats using some ingredients you can easily find in your kitchen cabinets.
Mixed berries are a great way to combine a ton of deliciously sweet and sharp flavors together to make a wonderful filling for your puff pastries.
As a result, mixed berries are usually made to make pastry fillings due to their amazing flavors – and this recipe will help you make your very own with ease.
These puff pastries may be messy to eat but when served with a sweet scoop of vanilla ice cream, they have the potential to be the perfect summer dessert.
Hand pies are awesome because they transform fruit pastries into a convenient way to eat them. You can just pick them up and tuck in without having to worry about getting filling all over your hands or down your front – plus, this makes them super easy to pack for lunches and picnics.
One of the sweetest fruits to use for a hand pie is blueberry, and this recipe will help you make the perfect pastry and filling to enjoy! So, why not check out this recipe and have a go at making your own blueberry hand pies?
Out of all the fruits used in pastries, bananas are actually surprisingly overlooked. Sweet berries are usually used instead but this recipe proves that bananas are actually super delicious and work great when baked into pastries.
So, follow this recipe to make a lovely crisp puff pastry that is filled with banana flavors and sweet spices like cinnamon and nutmeg. They're super easy to make and a great place to start if you are trying to make fruit pastries for the very first time.
Out of all the different types of pastries out there, Danish pastries are some of the most visually impressive. They feature a rich filling (and sometimes some smooth cream cheese) encased in a blanket of fluffy puff pastry, all finished with a dusting of icing sugar.
This makes them really pretty to serve on a platter at gatherings and teatime parties – and the best part is that they're super easy to make!
This recipe will show you how to make some great Danish pastries using a deep, rich cherry filling. It's super sweet with a hint of sour, making it a wonderful indulgent treat!
The ideal dessert for summer is this recipe for a summer fruit tart.
Using a crisp pastry base, this recipe will guide you through how to transform some of summer's most popular stone fruit (apricots, peaches, plums, whatever you choose!) into a large dessert to share with the whole family.
Not only is this recipe convenient and simple, but the ingredients are all natural and help make a sweet dessert that perfectly captures all the amazing flavors of summer. Serve alongside some cool cream or a scoop of vanilla ice cream to finish off your new favorite summer dessert!
For those looking for a fruit pastry recipe that will leave your lips puckering, this is the one for you!
It's a very simple recipe that guides you through how to make the perfect batch of lemon curd puff pastries. Lemon curd is a great ingredient to use for desserts that are ideal for hot summer. It's sharp and zesty, and super refreshing – everything you will love for a summer treat!
Just follow this recipe to whip up a batch of pastry treats that will leave your mouth watering.
Turnovers make a triumphant return in this recipe for some amazing strawberry turnovers!
Just like apple turnovers, strawberry turnovers boast all the great versatility and portability but with all the additional sweetness that comes with strawberries.
While apple turnover is a great fruit pastry to enjoy in the fall, strawberry turnover reigns supreme in the summer and spring thanks to its refreshing flavor.
So, to make your very own strawberry turnovers, just check out the recipe above!
Apple and cinnamon just go together perfectly, so why separate them when it comes to fruit pastries?
This recipe makes best use out of these two amazing ingredients by combining them to make the perfect batch of apple cinnamon pastries.
They're sweet and spicy and perfect to eat during the fall, plus the pastry is flaky and crisp. It's everything you would want in a fruit pastry and one that you can enjoy as the days get shorter and the nights get colder.
These Danish pastries are very different from the ones mentioned earlier and appear more like small, hard crusted tarts.
They're made from a thicker pastry which provides the satisfying crispness that most of us love to sink our teeth into – and this is joined by a gooey lemon curd center.
It's sharp, refreshing, and sure to put a spring in your step!
Braid pastry is one for the masters as this technique requires a lot of practice and skill to get right. If you really want to put yourself to the test, then try following this recipe for some blueberry cream cheese braided pastries.
Once you have the complex braiding method down, all you have to worry about then is making the luxurious cream cheese and blueberry filling. It's rich and smooth, almost velvet-like in texture and sweet in flavor. Delicious!
Hand pies are back with this amazing recipe for cherry hand pies!
These hand pies feature a delicious flaky texture that is perfectly complemented by the smooth, rich cherry filling.
The deep, dark flavors of the cherry is complemented by the light dusting of sugar on top – helping to combine all of these delicious flavors and textures into one amazing treat!
For ultimate convenience when it comes to eating pastries, filo pastries are some of the very best. They're just rolled up sheets of pastry baked to a crisp and filled with all kinds of fruity jellies, creams, and chocolate.
This not only makes them easy to make (even for the most inexperienced bakers) but also super rich and tasty.
This recipe takes this one step further by combining sweet yet tart raspberries with the nutty, indulgent flavors of Nutella. Following this recipe will leave you with a delicious dessert that is definitely out to spoil your taste buds.
Conclusion
And that's it!
Those are the 15 best fruit pastry recipes for you to try out. As you can see, there are tons of different versions of the classic fruit pastry you can try making right in your own kitchen so check out the recipes above and pick out the best ones for you! Happy baking!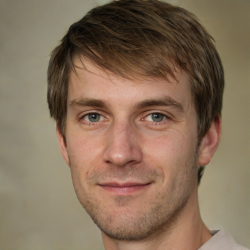 Latest posts by Mark Williams
(see all)