Ah, Nutella – one of the most popular spreads in the entire world thanks to its genius combination of chocolate and hazelnuts!
This combination makes it super rich and nutty, and hence many bakers and chefs use it to make super indulgent desserts and treats such as pastries.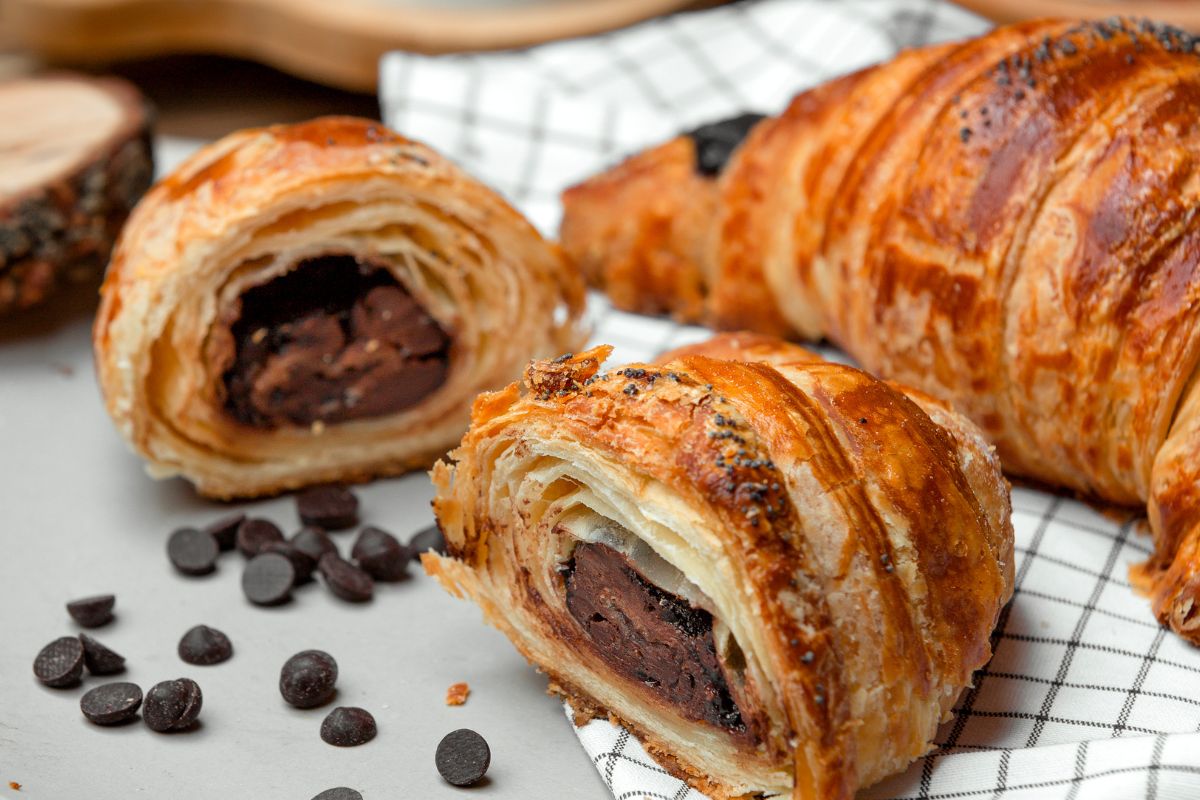 So, if you want to try making some amazing Nutella puff pastries, you are going to need some amazing recipes! Here are our favorite 15 Nutella puff pastry recipes for you to try out the comfort of your very own kitchen.
One of the most fun ways to make a puff pastry with a Nutella filling is to make Nutella swirls. They are super decorative and look great when served as a treat or dessert to your guests due to their swirling pattern.
So, if you want a puff pastry recipe that will leave you results that are sure to look great, this is definitely the recipe for you.
Not only that but these sweet treats just taste great. The recipe itself is very simple to follow and it only involves two main ingredients – so no stress trying to find random spices at the last minute!
If you are looking for a Nutella puff pastry recipe that is super simple and easy to follow, then this is the one for you! You can finish making your Nutella puff pastries in just four easy steps and each one is covered in detail so it also acts as a very handy guide.
This is one of the best recipes for those who feel a little nervous trying out puff pastry for the first time but thanks to the easy recipe, you are sure to get some great results!
Puff pastry twists are another type of pastry that is super fun to make and look absolutely amazing!
If you are thinking of serving your Nutella puff pastries as treats at a party, picnic, or as a dessert – this recipe will help you make some visually stunning results that also taste as good as they look.
The recipe guides you through each step and shows you the best technique to make the most amazing puff pastry twists and each one is infused with the deliciously nutty flavor of Nutella.
Bananas go so well with Nutella thanks to their sweet flavor and soft texture, so it just makes sense to combine these two iconic ingredients together in a puff pastry!
This recipe will show you how to make the most amazing banana and Nutella puff pastries. Each tiny bite will be bursting with the indulgent flavors of both, plus you can go one step further and dust your pastries with icing sugar and a Nutella drizzle – yum!
Danish pastries are some of the most iconic forms of puff pastry due to their amazing appearance. They are folded over squares of puff pastry that envelope their fillings, wrapping them up in a blanket of pastry.
If you want to make your very own Danish puff pastries using a Nutella filling, then this is the recipe for you to try! You can make your own Nutella Danish puff pastries in a few easy steps, all finished with a smooth Nutella drizzle all over your results.
Another type of puff pastry that is well known for its technique and method is the pastry braid. This recipe is one for the experts who really want to push themselves further when it comes to testing their skill.
So, if you want a challenge when it comes to making your Nutella puff pastry, then this recipe is definitely one to try!
Making the pastry and Nutella filling itself is super easy but the real challenge comes in with the braiding method.
Luckily, this recipe will guide you through step by step so you won't end up with a complete mess and you will have something visually awesome to show off to your guests!
Nutella is a great chocolate spread beloved for its rich flavor and nutty notes, but it also pairs well with a ton of other popular flavors – like strawberry.
As a result, this recipe here brings together these two sweet but very different flavors together in a recipe that makes turnovers from puff pastry.
This means that if you are looking for a puff pastry recipe that combines sweet fruity strawberries with the luxurious richness of Nutella, this is the one for you!
Puff pastry is super versatile and can be used to make a range of treats and breakfast foods. This includes the classic pain du chocolat – and this recipe takes it two steps further by adding a delicious Nutella and raspberry jelly.
Raspberries go perfect with chocolate thanks to their sharp tangy flavor that compliments its own sweetness, making it the richer and more indulgent alternative to sweet strawberries.
So, adding a raspberry flavor to a Nutella pain au chocolat makes this an amazing recipe for the ultimate breakfast treat!
Pinwheels and spirals make a strong comeback with this recipe as it takes it one step beyond the traditional Nutella puff pastry spiral. The reason why is because this recipe has added an additional ingredient to enhance the flavor and transform it entirely.
The secret ingredient? Pistachios!
Pistachios are light, sweet nuts that provide a flaky crunch to every treat they are added to and by adding them to these pastry pinwheels, the pistachios bring some variety to the texture as well as the flavor.
This makes this recipe the ultimate Nutella puff pastry recipe for those who love the nutty flavors and crunchy texture of Nutella!
If you want to make a puff pastry that will completely blow away your guests and family, then this recipe for a Nutella puff pastry Christmas tree is definitely one to check out!
As you can see, this pastry is incredibly impressive due to all the skill that must have gone into styling and arranging the pastry.
This makes it the ultimate test for those who have a lot of experience working with puff pastry – plus it just tastes amazing! It has all the delicious flavor of traditional Nutella filled puff pastries but with the added bonus of a fantastic design!
Hand pies are awesome because they are one of the easiest ways to hold and eat your puff pastry, so it just makes sense for us to add a recipe for Nutella hand pies!
Hand pies are super easy to make and they're also incredibly easy to pack up for your lunch or to sneak into your kids' lunchboxes as a fun treat.
What makes these hand pies in particular a pick above the rest is the delicious orange drizzle that you can add to your Nutella hand pies once they are cool.
It brings a delicious sharp citrus flavor to compliment the rich nuttiness of the Nutella – yum!
This recipe is a fun one to try with your kids as you can make an easy puff pastry pizza and allow them to get creative with the toppings!
You can add a ton of different sweet toppings to your Nutella puff pastry pizza to make an indulgent dessert to enjoy with the kids.
Some example toppings include slices of fruit like strawberries or bananas, marshmallows, pieces of confectionery and chocolate, chocolate drizzle sauce, coconut shavings, the list goes on!
Another masterpiece for the skilled puff pastry enthusiasts to give a try, this recipe for a puff pastry Nutella snowflake requires someone with a lot of skill and patience.
But, with some hard work and effort, you will soon have a puff pastry centerpiece that will make for an amazing dessert to serve this winter.
Puff pastry is a great breakfast food due to how light and easy it is to eat but if you want to shake up your morning pastry puffs, then try out this recipe right here!
You will be guided through the simple steps to make the perfect breakfast puff pastries, each filled with a smooth, rich Nutella filling. This is sure to brighten up your morning, so why not give it a try?
Our final recipe on our list is this recipe for some Nutella and cream cheese turnovers. Due to the nutty richness of Nutella, it's considered a very elegant and indulgent ingredient – and this means that it's perfect when combined with cream cheese.
Cream cheese is the ideal ingredient to turn any dessert into something richer and more sophisticated so add it to your Nutella turnovers to make something out of this world.
Final Thoughts
And that's it! Those were our 15 favorite Nutella puff pastry recipes!
As you can see, there are tons of recipes you can choose from and some add some fun additional ingredients to make some exciting combinations. Check out which recipes speak the most to you and give them a try at home! Good luck and happy baking!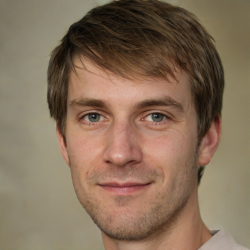 Latest posts by Mark Williams
(see all)