Modern-day pastries in Hungary are influenced by a variety of cultures: some date back to medieval Hungary, others are Turkish-Ottoman in provenance, and still others display French cake-making traditions that migrated through Austria's border.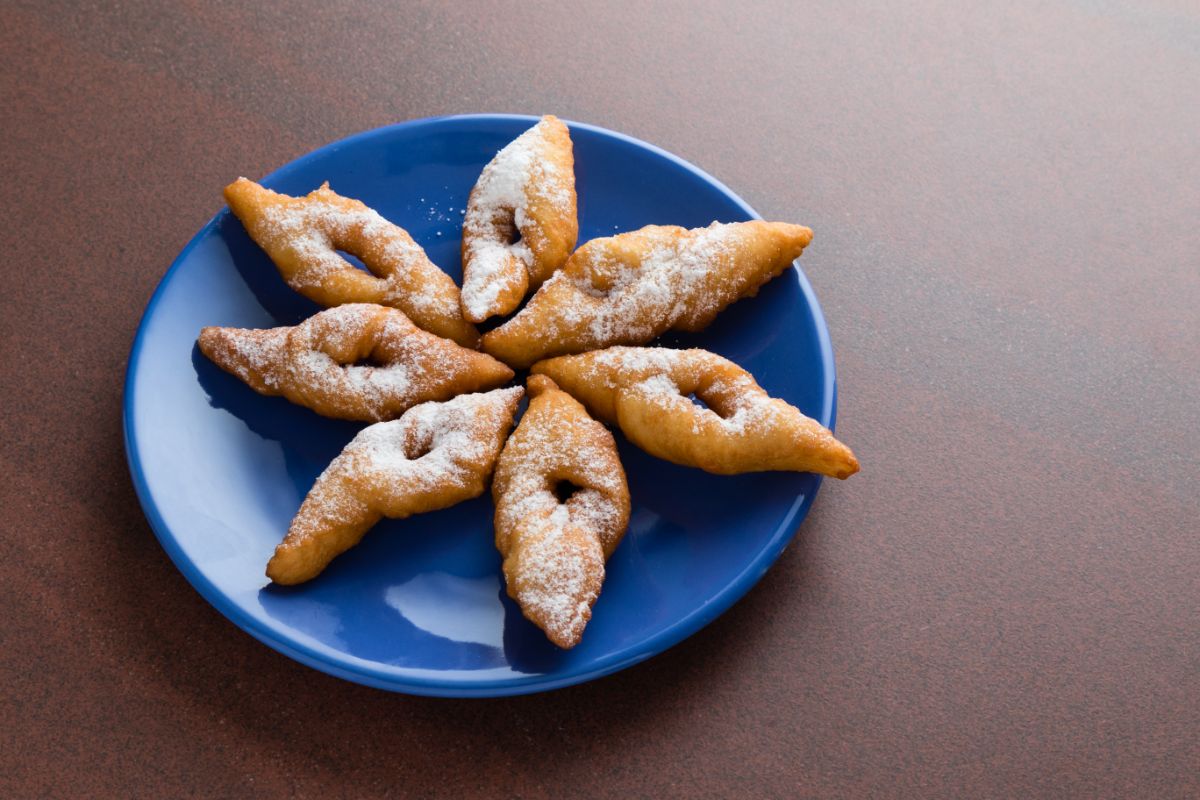 But beginning in the middle of the nineteenth century, Hungary's pastry sector blossomed, inspiring a wide variety of creative works.
The baker Emil Gerbeaud and Vilmos Ruszwurm, both ended up taking over a pastry business in 1884, changing the way that sweets were made in Budapest.
The businesses, Ruszwurm and Café Gerbeaud, are still operational today. In addition, József C. Dobos created the Dobos torte at this time, which went on to become Hungary's most well-known cake.
Hungary still has a robust pastry culture that you won't find anywhere else.
There are pastry shops (cukrászda) all throughout the city, with at least a few in each area.
There is also tea, coffee, and savoury biscuits available. Some people go there to chat, while others simply drop by to collect pastries for the Sunday dinner with the family.
This article will list 15 of the best Hungarian pastry recipes around which you can make at home!
Whichever recipe you choose to try, you're sure to be in for an authentic and delicious Hungarian pastry experience.
The 15 Best Hungarian Pastry Recipes
These soft nibbles are popular all over the nation and among the most traditional, dating back to medieval Hungary.
You can buy pogácsa in a variety of shapes and fillings, including those with melted cheese on top, pork cracklings (töpörtys), and cottage cheese (trós).
Pogácsa is available both from bakeries and pastry stores, however these frequently fall short of a freshly baked version.
Pogacsa, which is Hungarian for "biscuit," are excellent for gatherings.
Thinly sliced medium-firm local cheese and matured dry hard cheeses, crumbled pork crackling, chopped cabbage, black pepper, spicy or spicy paprika, chopped garlic, and sliced red onion can all be added to the dough, scattered over before baking, or both.
The baklava that Hungarians imported from Ottoman Turkey during its reign over the region in the 16th and 17th centuries gave rise to strudels.
Strudel afterwards became popular throughout the entire Austro-Hungarian Empire.
The vast range of sweet and savory fillings is what distinguishes them in Hungary.
This recipe for Almás Rétes, or Hungarian Apple Strudel, uses a peculiar dough.
The majority of strudel recipes call for butter or oil within the dough, but not all include eggs, sour cream, as well as vinegar like this Hungarian recipe does.
These sweet rolls stuffed with crushed poppy seeds plus walnuts are a staple on every Hungarian Christmas table.
Due to the widespread notion that walnuts deter difficulty and poppy seeds bring prosperity, people typically arrange these on a plate side by side.
In all of Central Europe, bejgli is a common dish.
This is a typical Hungarian walnut roll that is presented as a special treat at Christmas and Easter.
This dish has been passed down through the years. Although the preparation and dough's hour resting period are time-consuming, the final outcome is well worth it.
This dish is an alternative to the previous bejgli. Pastry chefs in Bratislava (Pozsony) had been so adept at producing these loaded loaves during the Austro-Hungarian Empire that customers from as far away as Budapest regularly ordered deliveries.
The poppy seed-filled ones have a crescent shape, making it easy to identify them from the walnut-filled ones, which have a letter C shape. This pozsonyi kifli is offered all year round, unlike the bejgli.
Kürtskalács, a traditional Transylvanian chimney cake with a sweet caramelized exterior and a soft, chewy inside, is available for immediate consumption.
This fun-looking treat to offer at dinner parties is a distinctive pastry that is frequently served during weddings.
A topping of walnuts, cinnamon, and sugar can be added to the yeast dough that has been gently sweetened.
The dough is wrapped around over a baking spit to make kürtskalács, which is then cooked on charcoal.
It was traditionally prepared at family gatherings. They are not sold in pastry stores, but there are several kürtskalács vendors in Budapest's center.

Also known as a krapfen, bombolone, Berliner, or jelly doughnut, the fánk is just the Hungarian name for this traditional Carnival food that has been deep-fried for centuries.
Fánks also have a chocolate or vanilla custard filling in addition to fruit jam.
In Hungary, the majority of bakeries and supermarkets provide them all year round.
The Szalagos Fánk moniker for the doughnuts refers to the white ribbon which forms as they are fried.
Rum plus lemon zest are used to season the dough just a little. They taste best when served with jam and powdered sugar the same day they are fried.
This well-known sponge cake with layers of chocolate butter cream was invented by baker József C. Dobos in 1884.
The beautiful, brittle caramel topping is the distinguishing characteristic of the Dobos torte.
Dobos released the recipe publicly after feeble attempts by rivals to imitate his creation, and you can still get Dobos torte in the majority of Budapest pastry shops today.
This Esterházy torte is among the most well-known pastries both inside and outside of Hungary.
It is titled after a Hungarian regal dynasty.
It has alternating layers of buttercream with rum flavoring and ground almonds or walnuts, covered in white fondant.
It's interesting that there is no flour in the cake. The Esterházy torte tastes rich yet not overly sweet at its best.
This lovely cake is the ideal treat for a special occasion because of its distinctive chocolate stripe pattern.
A beloved custard slice enjoyed throughout Central Europe, krémes is comparable to a Napoleon dessert and is available in a variety of variations depending on the nation.
In addition to conventional krémes, which are puff pastry shells enclosing vanilla custard, there is also "francia krémes" in Hungary, which has an extra level of whipped cream as well as a caramel sauce on top.
Krémes are often served cold, sliced into sizable squares, and dusted with powdered sugar.
Modern variations recommend painting them with chocolate, sandwiching another layer of puff pastry in the center, or even sandwiching custard as well as the top layer of dough with whipped cream.
However, the traditional krémes are still unquestionably the most favoured.
In the 19th century, local confectioner Henrik Kugler brought the petite fours, those little, bite-sized, delicate French cakes, to Hungary.
They expanded in size here, and one of them—what became known as the minyon—became particularly cherished.
The flavor of the buttercream center is indicated by the color of the icing: brown for coffee, darker for chocolate.
But pink, which has a sponge cake filled with rum within, is the most well-liked color.
The Hungarian Jewish community invented this decadent dessert, which is stacked with plum jam, apples, ground walnut, and ground poppy seeds.
Flódni was traditionally eaten on the Jewish holiday Purim, but today it is a beloved treat that is regularly offered in Budapest pastry shops.
The eye-catching pink icing that surrounds the outside of this rich cake makes it a staple of pastry shops throughout Budapest and Vienna.
Rows of sponge cakes flavored with rum are sandwiched together by a topping of apricot jams and raisins.
Each of these fruity jam-filled pastries originated in Austria and traveled through several countries before arriving in Hungary (for more Austrian recipes, check out our guide to Kaiser rolls).
They are typically enjoyed with afternoon tea. The chocolate coating that covers the isler is the key distinction between the two.
The Linzer cookies have a batter made of almonds and preserves in the middle.
The cookies are most frequently made with raspberry preserves. They taste fantastic and have a wonderful texture.
In honor of the Hungarian gypsy musician whose infamous tale notoriously scandalized 19th-century Europe, Rigó Jancsi, this cube-shaped cake bears his name:
An American-Belgian socialite named Princess Chimay was seduced by Rigó and fled with him, leaving behind a spouse and two children.
But unlike the chocolate cream-filled dessert that Rigó was the inspiration for, that became a classic but is now only sometimes found in Budapest pastry shops, their romance didn't survive very long.
This somlói galuska dish is a well-liked dessert in Hungary despite its being a relatively new development, having been created in the 1950s.
It comprises a sponge cake flavored with rum that has been drenched in delicious vanilla custard, chocolate cream, as well as whipped cream.
Walnuts and raisins have also been added. Restaurants as well as pastry shops provide it.
Final Thoughts
There are many Hungarian pastries out there to try, and baking pastries is definitely something the Hungarians excel at!
Hopefully these recipes have given you some ideas of what to create next on your baking journey, and that you enjoy sampling some of the delicious Hungarian delicacies mentioned in this article!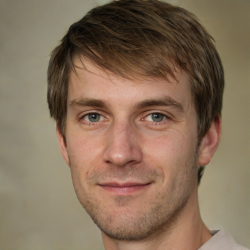 Latest posts by Mark Williams
(see all)