Veganism is a great thing to do if you do it right. It can be good for you, it can be good for the planet, and it can make you more conscious of just what you are putting into your body.
However, there are some things that vegan recipes and vegan chefs have had to work out over the years, and one of them is pastry.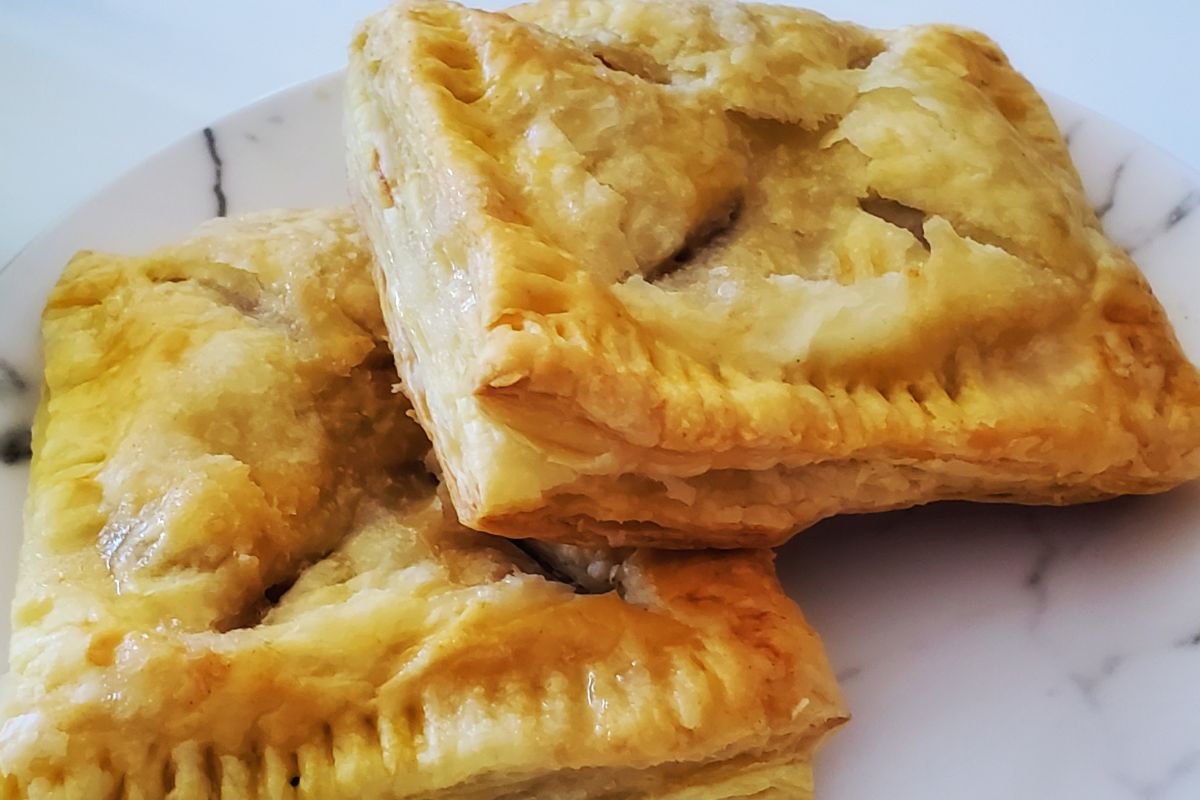 Since pastry with animal products uses fats that hold together better than a lot of plant products, it has taken some time. But nowadays, you can make absolutely delicious vegan foods with pastry.
Today, we are going to explore some of these vegan pastry products that you can make at home and that you will absolutely love in this article.
While as a vegan you can only use certain stocks, it is important to remember that you still create an incredibly rich flavor with other ingredients, alcohol being the most prominent.
Cooking the pie with the rich ale, earthy chestnut mushrooms, wonderfully textured puy lentils, and fresh shallots, creates a beautiful dish that many people will want seconds from.
If you want to add some freshness and sweetness to this rich dish, you can always have a salad on the side as well or serve with some freshly cooked peas on the side.   
Not a combination that many people think about, but you can have a wonderful pastry treat by combining hummus and carrots.
Hummus is a classic Mediterranean and Middle Eastern dip that everyone has probably seen before, and it has so many uses.
It is quite savory, smooth, and a little sour which makes it the perfect accompaniment to carrots, which are sweet, crunchy, and a little juicy when cooked.
The sweet carrot, the slightly sour hummus, and the buttery, flaky pastry create a sensual combination of flavors that make this dish great for parties.  
A mushroom Wellington is a great vegan staple. It is a vegan recipe that uses a mushroom portobello filling with other ingredients wrapped in puff pastry.
It is an easy recipe that can be made quickly and is great for dinner or as a party appetizer. You can serve this with a side of vegetables or salad, and it is a vegan recipe that is also relatively low in calories, making it good for those watching their intake.
It is also very rich, savory, and full of flavor, as such it is guaranteed to make a splash with your friends and family.
A classic British recipe that vegans have long since made their own, vegans always have to make do without the meat, but that doesn't mean these sausage rolls aren't any tastier.
They are an absolutely delicious way to have all the flavors of a classic sausage roll without the meat, but they do require a bit more preparation.
Vegan sausage rolls are a mix of sweet potatoes, chickpeas (or cannellini beans), and an assortment of spices. They are hearty, savory, and absolutely amazing to chow down on.
Pot pies are a classic dish, and vegetable versions of them have been around for many years. As such, creating a vegan vegetable pot pie does not take too much effort and can make you nostalgic for your childhood without using animal products.
You can use whatever vegetables you want in this pot pie, but we would recommend a combination of peas, pumpkin, leeks, broccoli, celeriac, carrots, parsnips, sweet potatoes and mushrooms with some lovely sauce and some beautiful flaky pastry on top.
Wellington is all about surrounding one piece of meat with a mushroom duxelles and then pastry, by replacing the meat with another solid vegetable though you can get a fantastically rich dish.
This is a vegan recipe that uses a butternut squash in place of that piece of meat, before being smothered in the duxelles and wrapped in puff pastry.
The wellington is sweet from the squash, intensely savory and rich from the duxelles and provides lots of different textures from the buttery pastry to the soft squash.  
If you want an easy recipe, then this is the way to go – as long as you have bought premade caramelized onions.
All you have to do is roll out your vegan puff pastry, spread a layer of caramelized onion on the bottom, before plopping down halved tomatoes on top. If you want to, as well, you could finish it with a little vegan cheese or a drizzle of balsamic glaze.
You could also make the caramelized onion yourself, but this would take hours and, even though it would be delicious, it might be something that you want to have quickly.
A classic Scottish recipe, these rumbledethumps are a great vegan recipe that can be eaten as a main or side dish and what's more the only animal products you need to replace are the butter in the pastry and the cheese, which is really easy.
All you have to do to make them is mix the filling ingredients in a bowl and roll them in puff pastry, before popping them in the oven. Simple, easy, and delicious, perfect for a light snack at the end of the day.  
If you love mushrooms and spinach, then you will love this recipe.
It is a very rich and creamy dish that uses the richness of sautéed mushrooms and garlic to balance out the fresh and slightly bitter spinach that turns the entire affair into a lovely little lunchtime dish.
It is a very quick and easy recipe that is good to make if you are short on time or if you just fancy a light home cooked snack for yourself.
Another vegan recipe that uses alcohol to create a depth of flavor and does it so well. French onion soup is a traditional French dish, but it can be easily adapted to a pastry cup.
This is a great recipe to make for a party, as you can prepare the soup, reduce it down, and scoop the onions into the waiting pastry cups before putting them in the oven.
This means you can prepare so many from just one pot of soup, and the taste is rich and delicious.
This recipe for vegan puff pastry pockets is a great one to start with if you are new to vegan baking, and it is also a great one to serve for Christmas dinner to accommodate any family members that may not be vegan.
It uses a vegan puff pastry that you can buy from the store and then turns it into basically a lentil hot pocket, with the filling being lentils, carrots, tomato paste, and herbs, that makes a super tasty vegan dish.
Everyone knows and loves apple turnovers, they are basically apple pie pockets that you can have anywhere.
What's great about this recipe for vegans (and vegetarians) is that you only need to change out the butter and milk from animal based ones to plant based ones or plant based alternatives.
This means that you can enjoy your wonderful little apple snack without any worry and only wonderful flavor.
Another easy recipe to convert to a vegan delight, this time though with more exotic flavors. Pastelitos de Guayaba is a Latin American specialty, especially prevalent in Puerto Rico.
They are sweet little pastries with the filling being made from Guava paste and normally having cream cheese added.
However, for the vegan version, all you need to do is change out the puff pastry for vegan puff pastry and use a vegan friendly substitute for the cream cheese (or no cream cheese at all).
Rich, decadent, and luxurious, you can't go wrong with a Napoleon, especially a vegan napoleon.
This is a recipe that has been around for a long time and is a great vegan pastry recipe to try your hard at, as it requires patience above all else. It's a little bit more complex than the previous recipes with a little bit of work, but it is well worth it.
Finally, we have a vegan frangipane tart. This is a recipe that is not just vegan, but it uses different ingredients compared to a lot of the recipes before, including almonds and figs.
Although it can be a little finicky, the result is a beautiful, soft tart that is delicious and beyond compare.
Conclusion
Even though it can be difficult to find vegan pastry recipes out there, the community has been hard at work creating them and recreating various different dishes in order to show that pastry is accessible to anyone.
If you don't believe us, then just try a recipe or two on this list. We guarantee you won't be disappointed.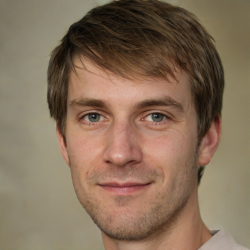 Latest posts by Mark Williams
(see all)