If you are looking for ideas for appetizers or party food then look no further. We have found 15 amazing puff pastry cup recipes to make at home for every kind of occasion.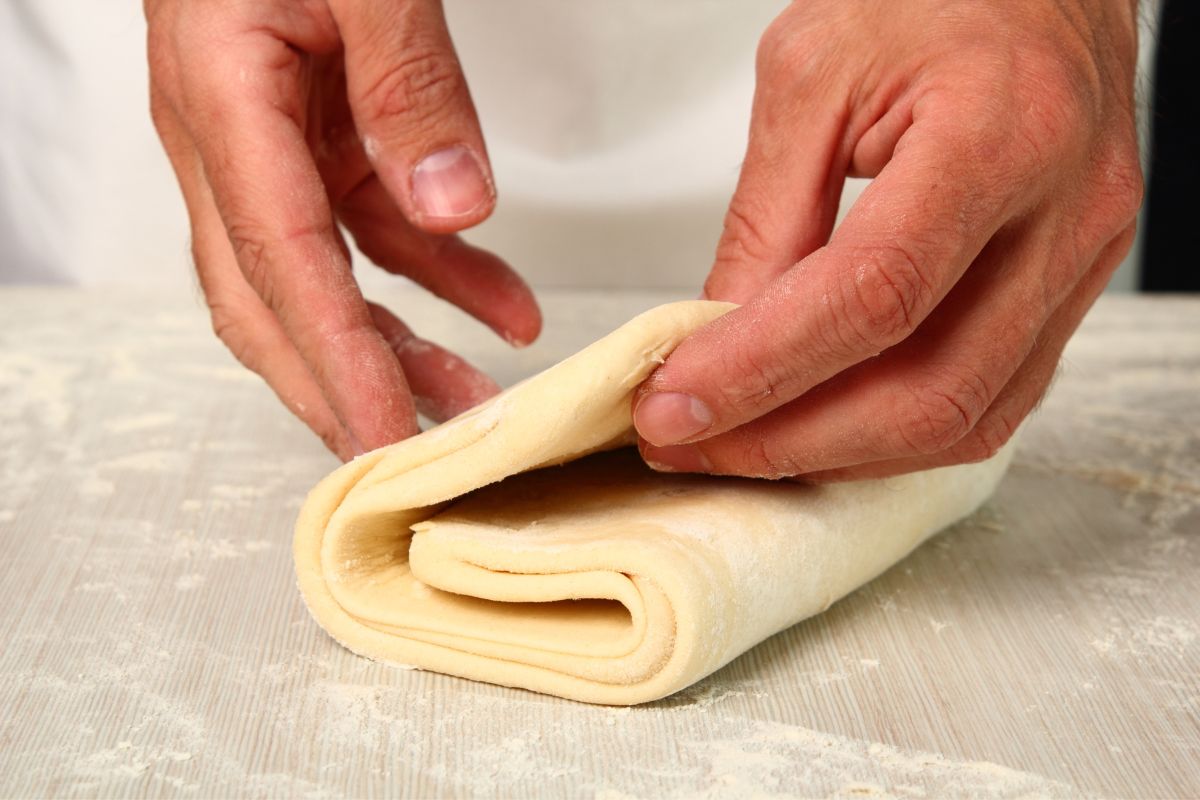 These recipes are so easy to make but look incredible. Your guests will be seriously impressed.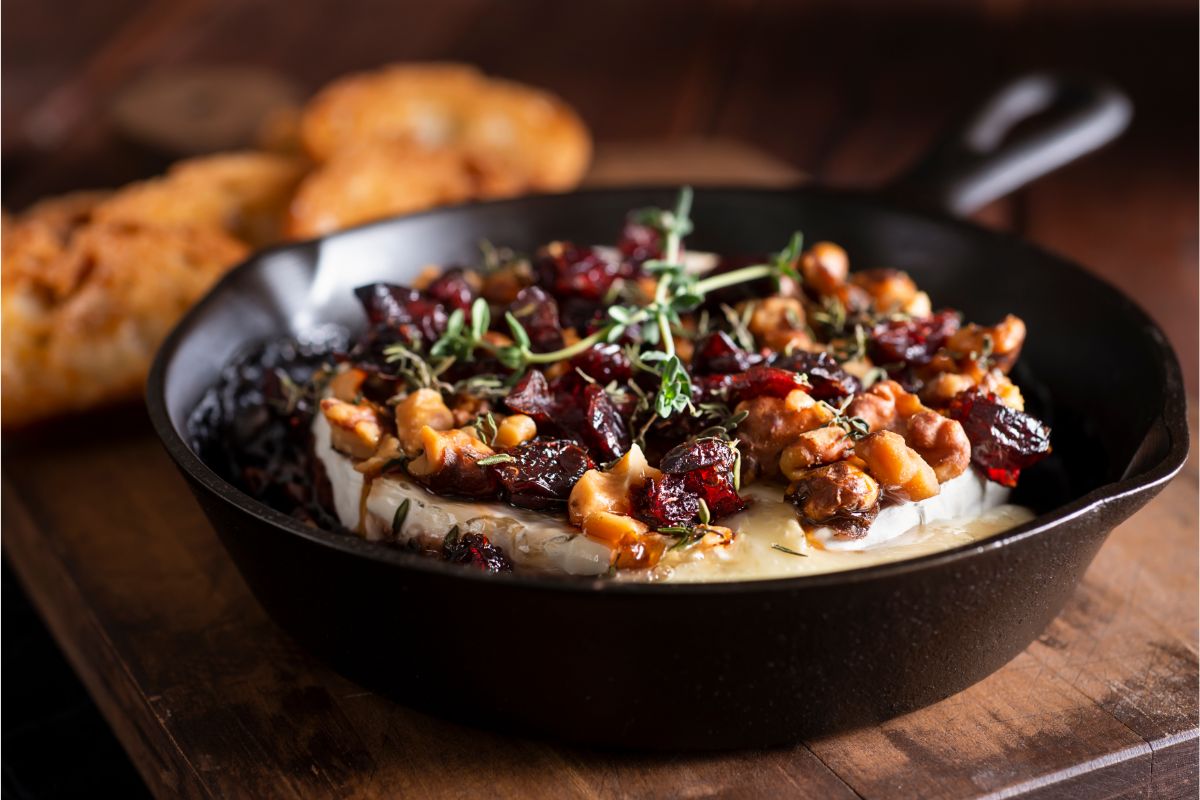 These delicious, flaky and golden brown cups of creamy brie and sweet cherry are perfect as a luxurious appetizer. But could just as easily double as a fantastic dessert.
Baking the puff pastry cups takes just 10 minutes in mini muffin cups. When baked, make an indentation in the center of each and bake again for another 6-8 minutes.
Fill with the cherry preserves, top with the brie cheese, chopped walnuts and chives. Now bake again to melt the cheese.
Serve as an appetizer or as great party food.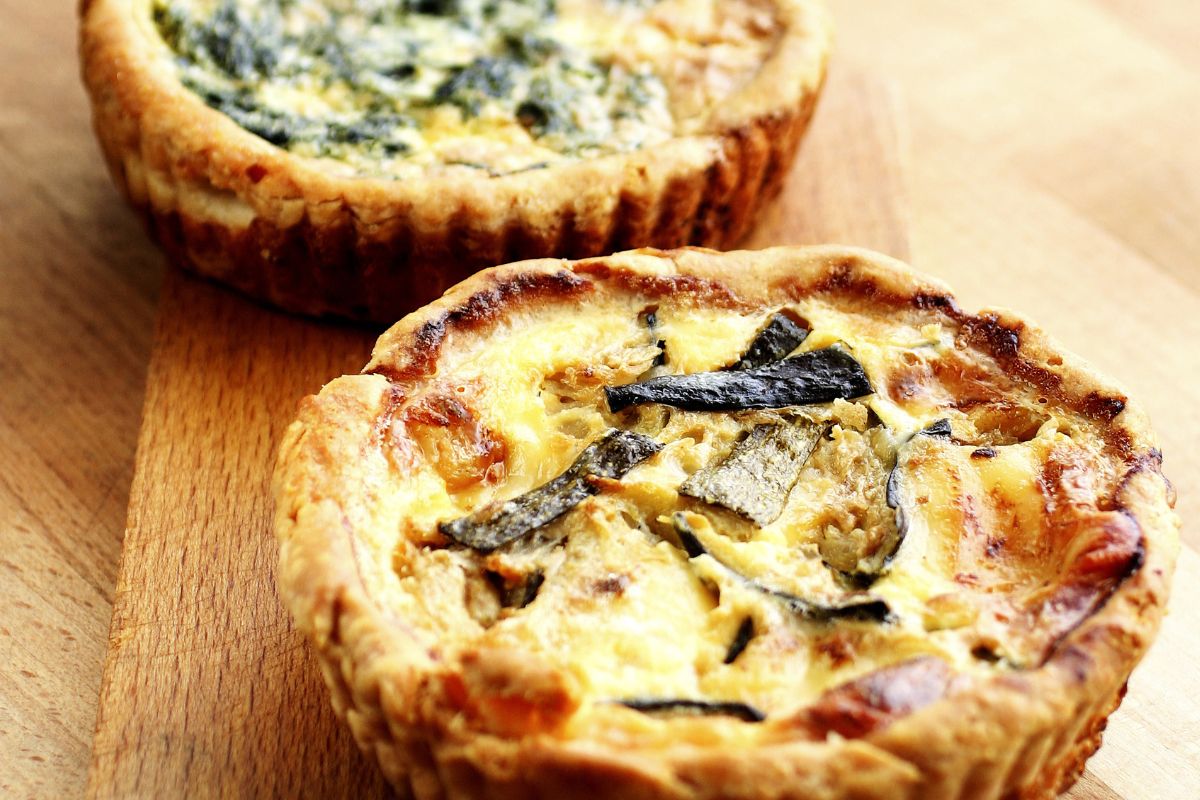 Using thawed out frozen puff pastry these pastry cups are very quick to make. Serve them as an attractive appetizer or as part of your holiday table, with wonderful colors and great flavors.
The pastry is cut into squares that are pressed into greased muffin cases. A mixture of spinach, cheese, bacon and red pepper is put into the base of the pastry cups. Combined eggs, cream and seasoning are then poured over.
An egg wash brushed onto the puff pastry cases makes the final result golden after 15-18 minutes in the oven.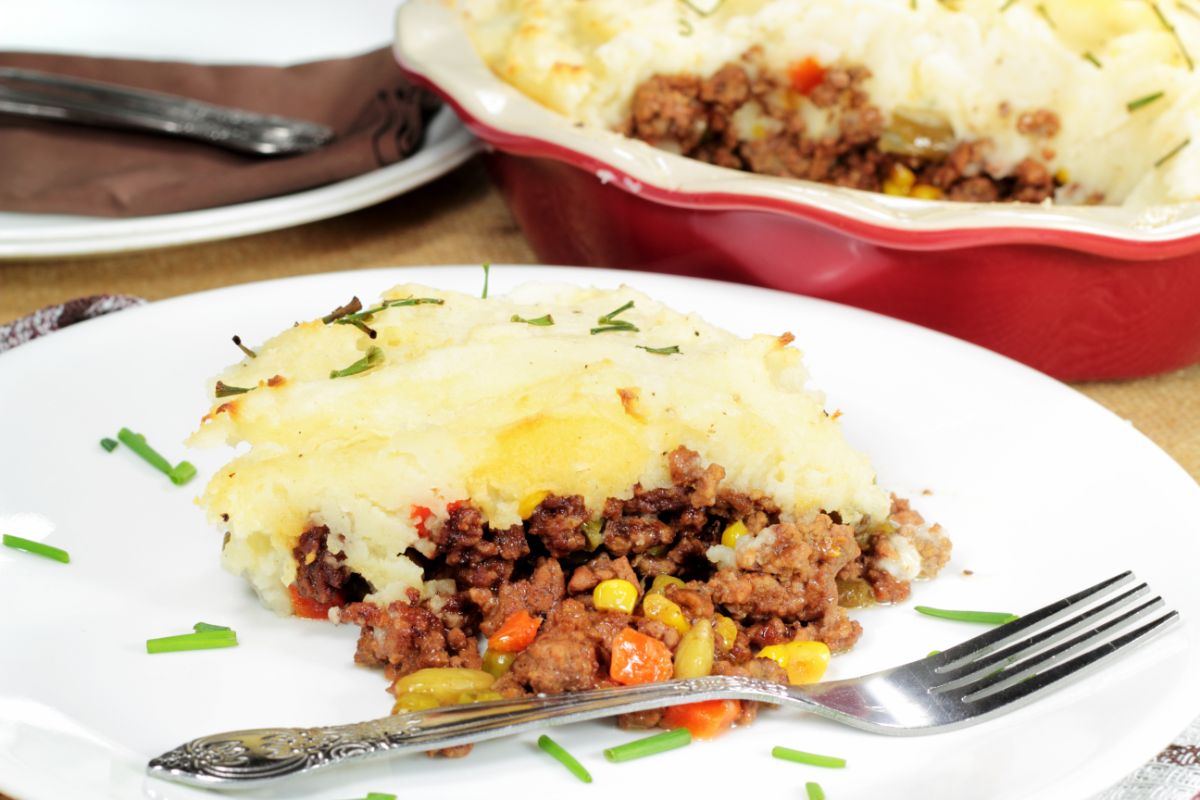 A delightful take on the traditional shepherd's pie, these miniature puff pastry bites will be a big hit at your next party. They are colorful and visually appealing.
The shepherd's pie mixture is made as normal with ground beef or lamb and vegetables. Puff pastry cups are created by pressing squares of pastry into greased muffin cases and then filled with the shepherd's pie mixture.
This is then topped with mashed potatoes which can be piped on for ease and baked for approximately 15 minutes. Serve warm for the best taste.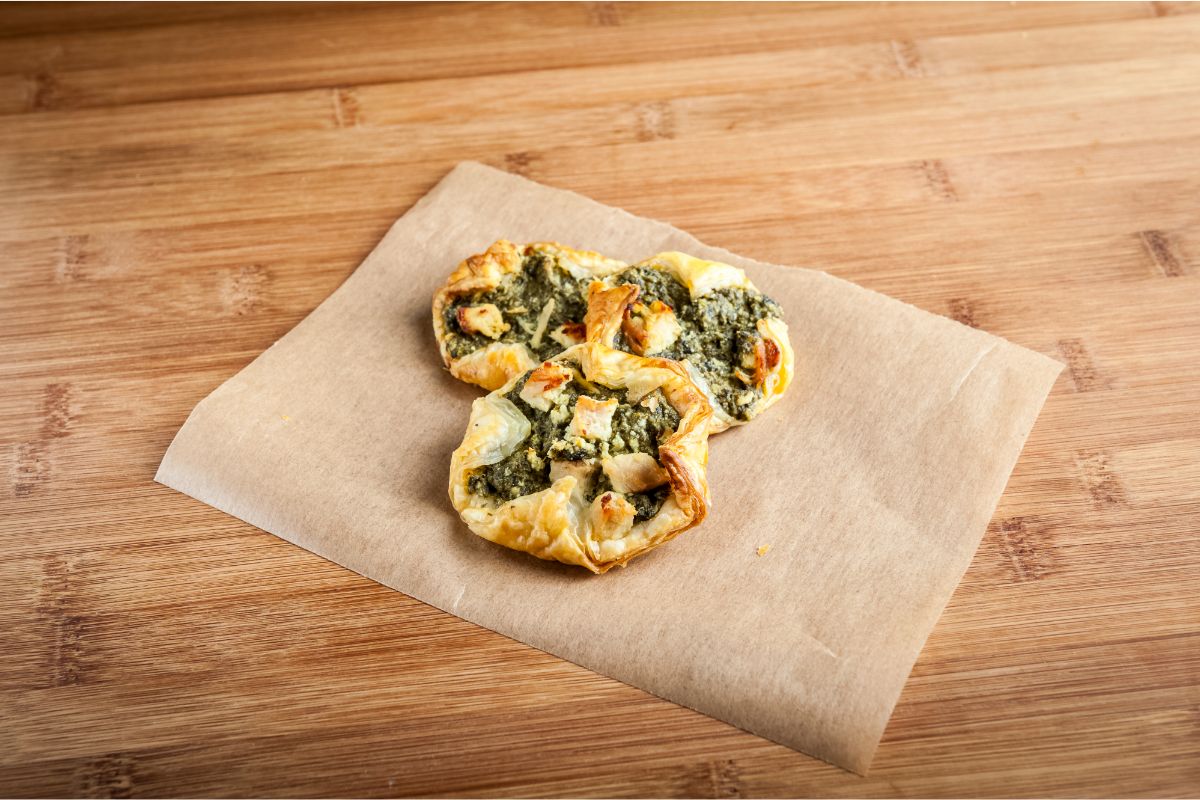 An elegant appetizer or a luxurious party food, these spinach and artichoke puff pastry cups are deceptively simple to make.
Mixed with three different types of cheese the artichoke and spinach make a delicious filling for the flaky pastry cups.
They take just five minutes to prepare and only 18 minutes to cook, so you won't be spending hours in the kitchen.
Your guests will think you have though, when they see and taste the fantastic results of your efforts.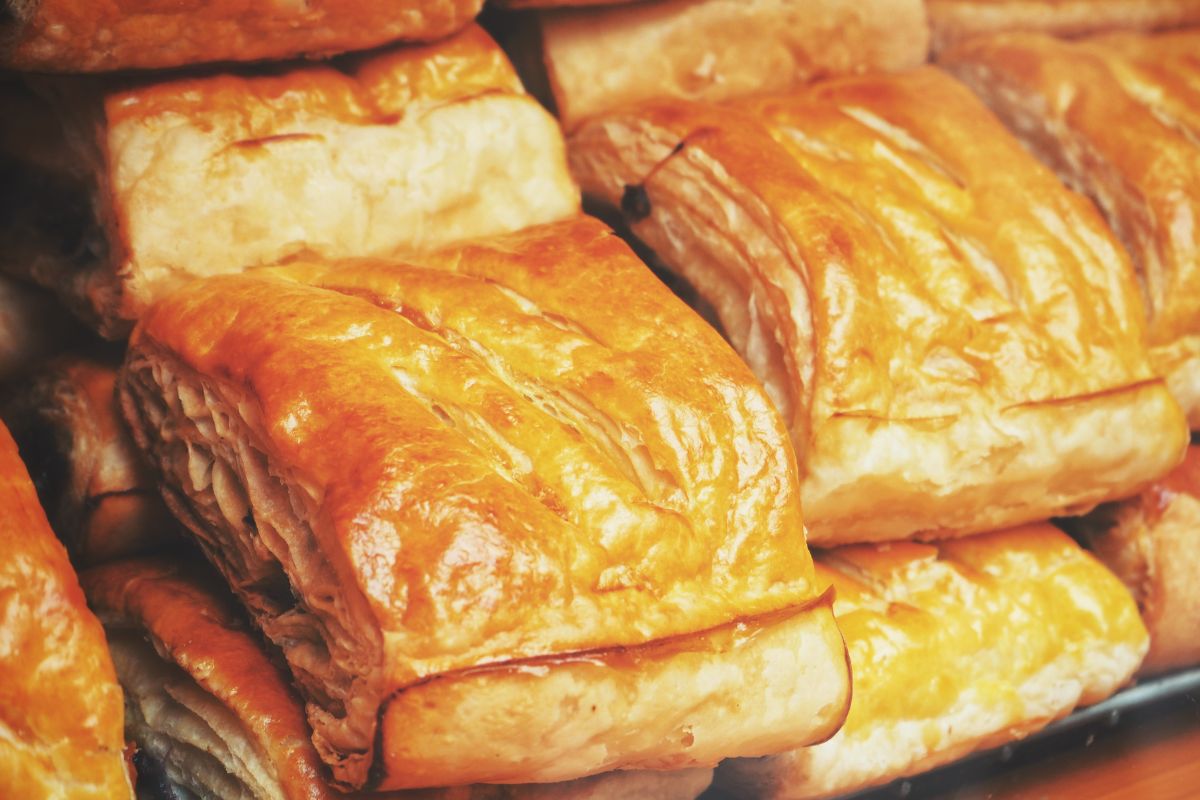 There is so much flavor packed into these tiny little puff pastry cups. Fabulous sun dried tomatoes with tasty, tangy goat cheese make a delicious filling. These appetizers will be gone in the blink of an eye at your next party.
You can even make the puff pastry cups the day before and keep them covered in the refrigerator. Preparation time is 10 minutes and cooking time is less than 15 minutes.
If sun dried tomatoes are not your thing you can substitute them for roast red pepper or even minced olives.
The picture of indulgence these strawberry puff pastry bites are actually a low calorie snack that you can eat guilt free. Each one of these attractive and appealing appetizers have just 100 calories.
These are a great alternative to a rich, cream filled puff pastry bite. Quark is used instead of cream as a filling and is topped with sumptuous fresh strawberries and blueberries. They look great and taste wonderful.
And the best thing about this recipe is that you won't be consuming a lot of calories.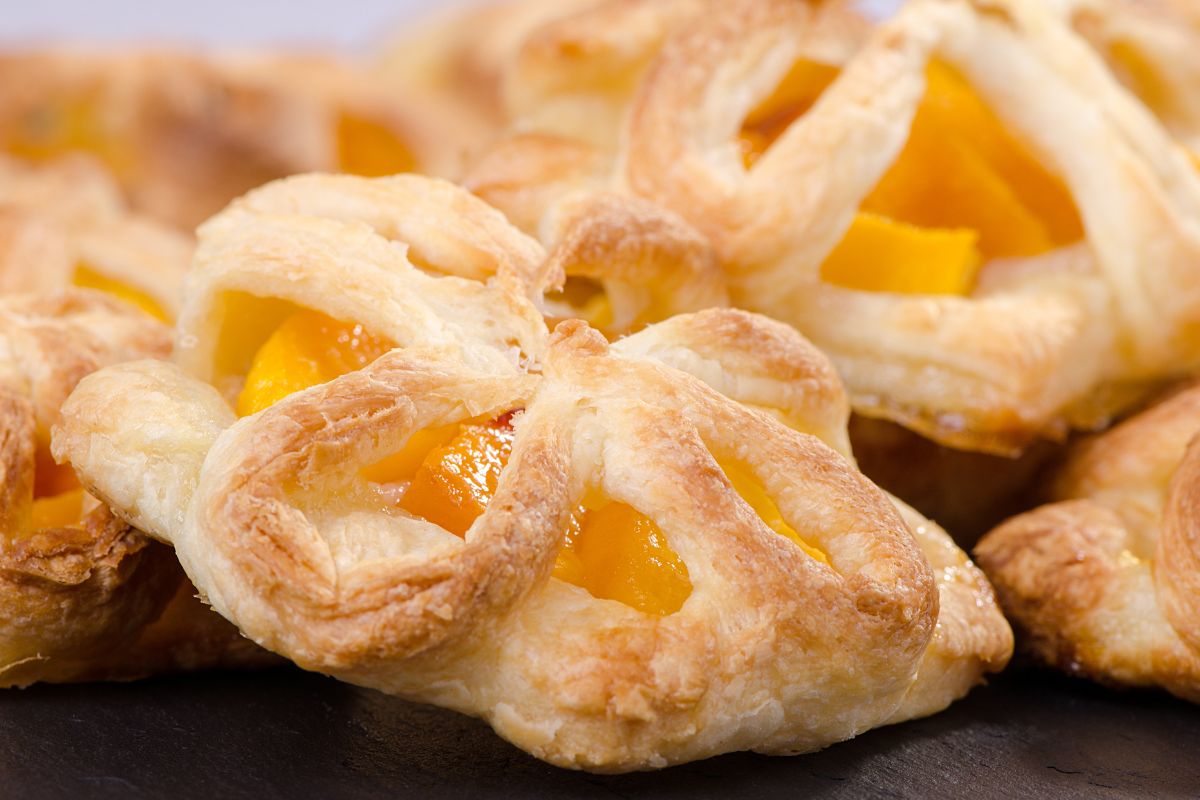 A great summer dessert or backyard party food, these peach and vanilla puff pastry pies will be snapped up by guests. The perfect bite sized treat that kids and adults will love.
Line a muffin tin with circles of puff pastry and fill them with the peach, sugar, vanilla and cornstarch mixture. Now cut small circles of pastry as covering for each peach pie, seal and bake for around half an hour.
Once they are golden brown and puffed up, remove them from the oven. Serve the pies warm or at room temperature for best results.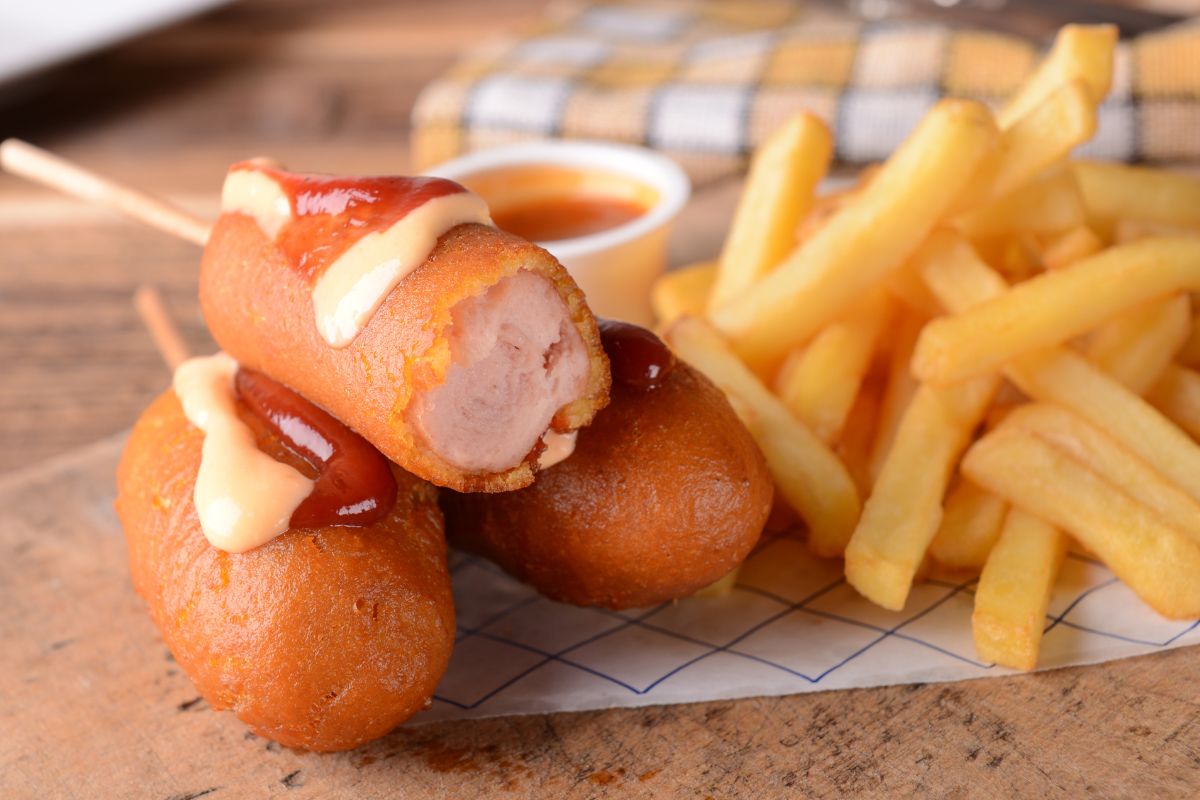 These little nuggets of corn dog heaven are the perfect alternative if you don't want to indulge in the real thing.
You can have the taste and texture of a corn dog in a bite sized treat. Simply cut the puff pastry into small squares to fit in a mini muffin tin.
Put a dollop of corn dog batter in the base top with some hot dog pieces and finish with a topping of batter
Bake until the batter is golden brown and while still warm sprinkle with some fresh rosemary.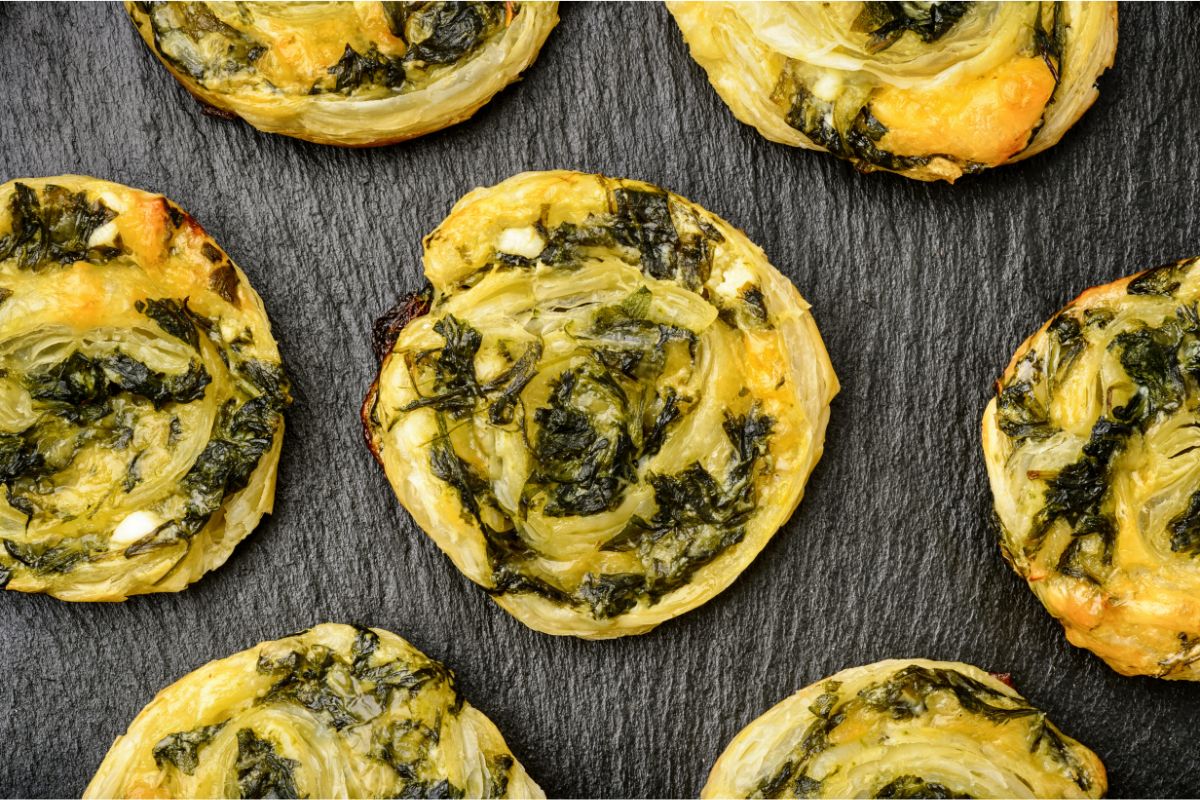 A classic filling for puff pastry cups, the mild spinach is a perfect foil for the salty feta cheese. These mini puffs are a party food for any occasion.
The flavors in these little appetizers are incredible. From the buttery pastry, to the salty feta and rich onion and garlic flavor there is everything to love about them.
So easy to make, preparation for these savory bites only takes 10 minutes and cooking time is just 20 minutes. They are best served while they are still warm.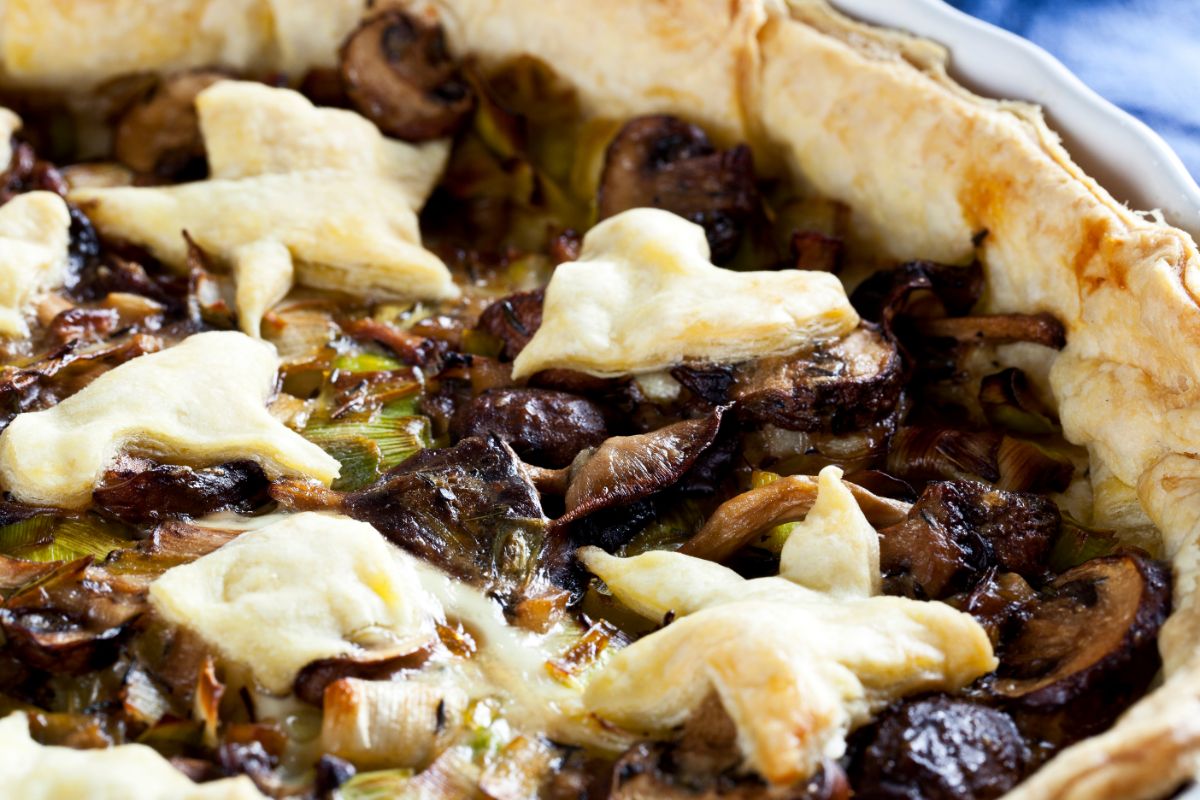 If you want to impress your guests at your next dinner party you have to make these Gouda and honey mushroom tarts. These mini bites are a real celebration party food.
Onions and mushrooms are cooked in butter with some white wine and herbs. This mixture is then piled into the squares of puff pastry and the edges folded over.
The Gouda is shredded and added to the top of the filling and the tarts are baked until flaky and golden brown. When cooked and still warm, drizzle over some honey.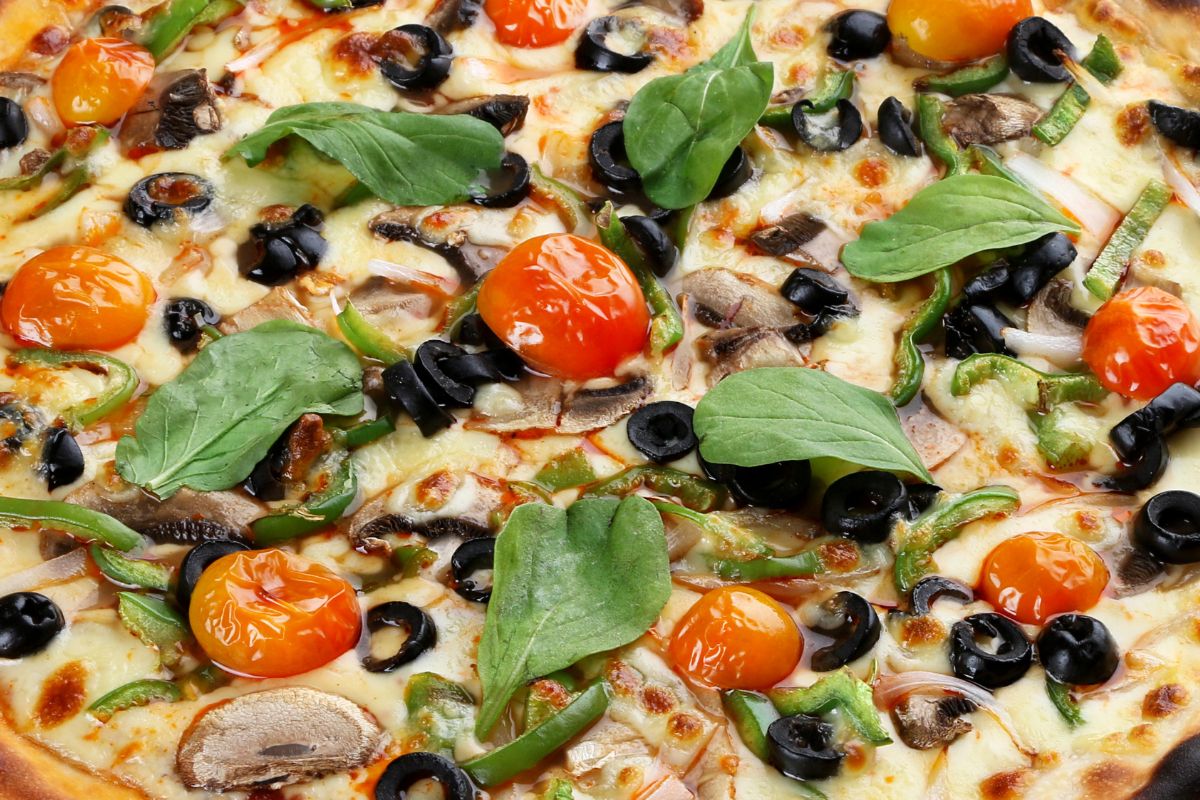 These veggie pizza puffs are very pretty and appealing. They have a delicate but delicious look about them, and you just know you could easily eat half a dozen without feeling guilty.
You can use any vegetable that you like but the broccoli, cauliflower and carrots are a wonderful taste and color combination.
The filling is a mixture of sour cream, cream cheese, mayonnaise and ranch dressing. Need we say more? The puff pastry pieces are baked and then filled with this mixture and topped with finely chopped vegetables.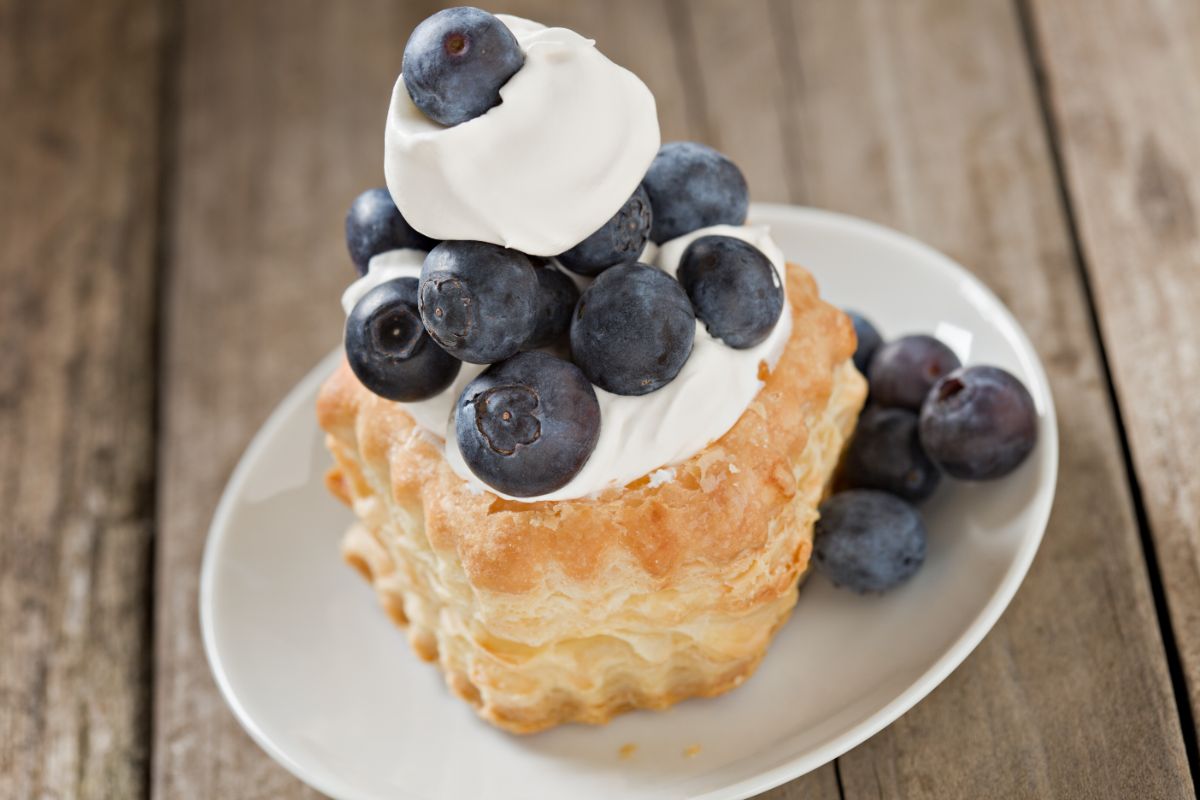 A fabulous holiday party food or appetizer these blueberry and brie puff pastry bites are bound to be a big hit with your guests.
They are so easy to make but look so elegant and professional. Preparation time is only 10 minutes and cooking time is just 20 minutes.
Simply put the squares of pastry in a muffin tin and put a piece of brie in the middle of each. Top with the blueberries and seasoning. Then bake until the brie has melted, and the pastry is golden.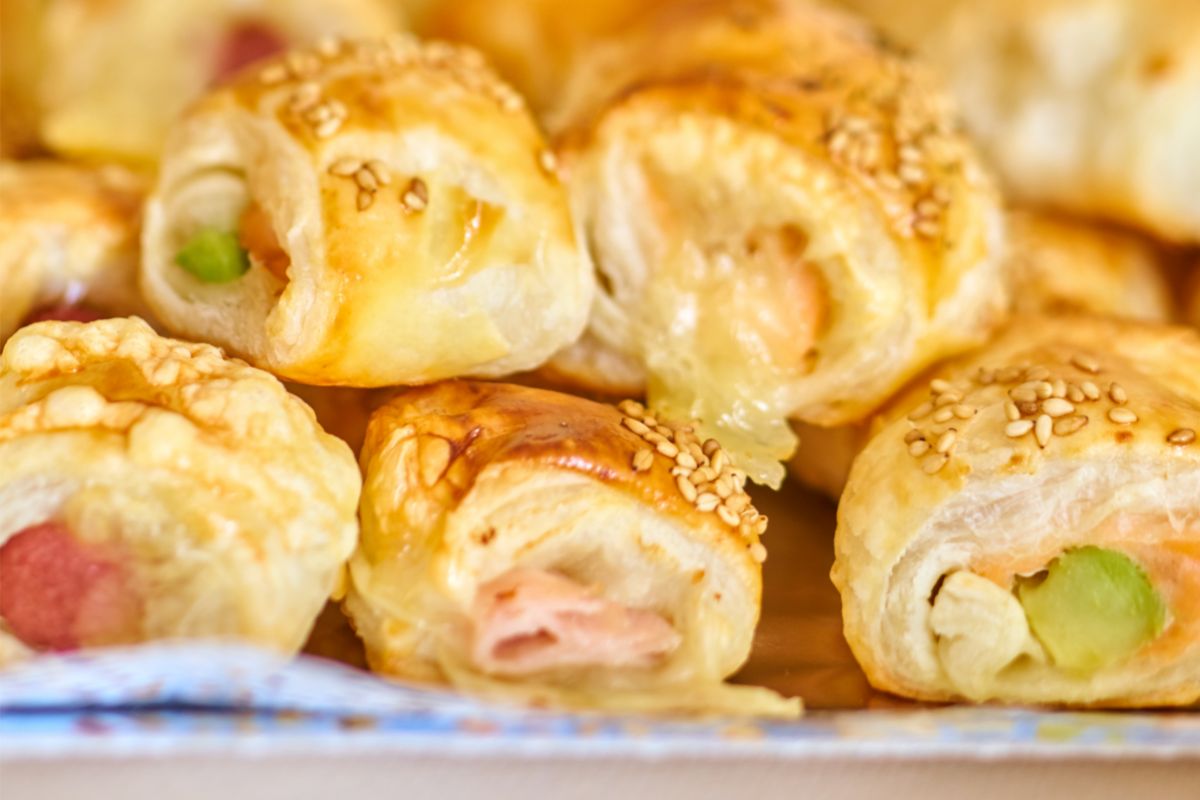 For a potluck, game night or lunch box snack these savory ham and cheese puff pastry cups are deliciously simple.
The cheese and ham is enhanced by the jalapenos, onions and red pepper flakes. These are cooked until tender and then left to cool. Meanwhile, the cheddar and cream cheese are blended together.
Pastry squares are put into a muffin tin and the cheese and ham mixture is added to the middle of each one. They are baked for 15 minutes or until the pastry is golden brown.
An appetizer like this is going to set the bar really high for your main course, so you will need to be ready to rise to that challenge.
Sautéed mushrooms, balsamic caramelized onions and applewood smoked gruyere are all cradled in a bed of crisp puff pastry.
These little bites are big on taste, look amazing and will be the talking point of your meal.
Serve them as a party food to impress your guests in the holidays or special occasions.
Creating delicious and attractive appetizers is easier than you might think. Especially when you use puff pastry, this instantly gives your food a touch of luxury and elegance.
A circle of puff pastry with melting mozzarella and a slice of garden fresh tomato make a party food to be proud of.
These bite size morsels only take 10 minutes to prepare and 20 minutes to cook.
For some added decadence drizzle some balsamic glaze on top.
In Conclusion
Puff pastry cups are the perfect size for appetizers, party food and even lunch box snacks. There are few limitations to what you can create with either savory or sweet ingredients.
We hope you have enjoyed our 15 amazing recipes for puff pastry cups and that you will try them all out. Bon appétit.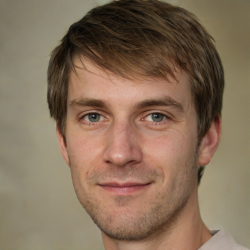 Latest posts by Mark Williams
(see all)