When it comes to tortillas, there is nothing quite like homemade ones – this recipe is sure to become a family favorite!
Despite the added effort, you'll receive something that is full of flavor and texture – far superior to the ones you buy from the supermarket.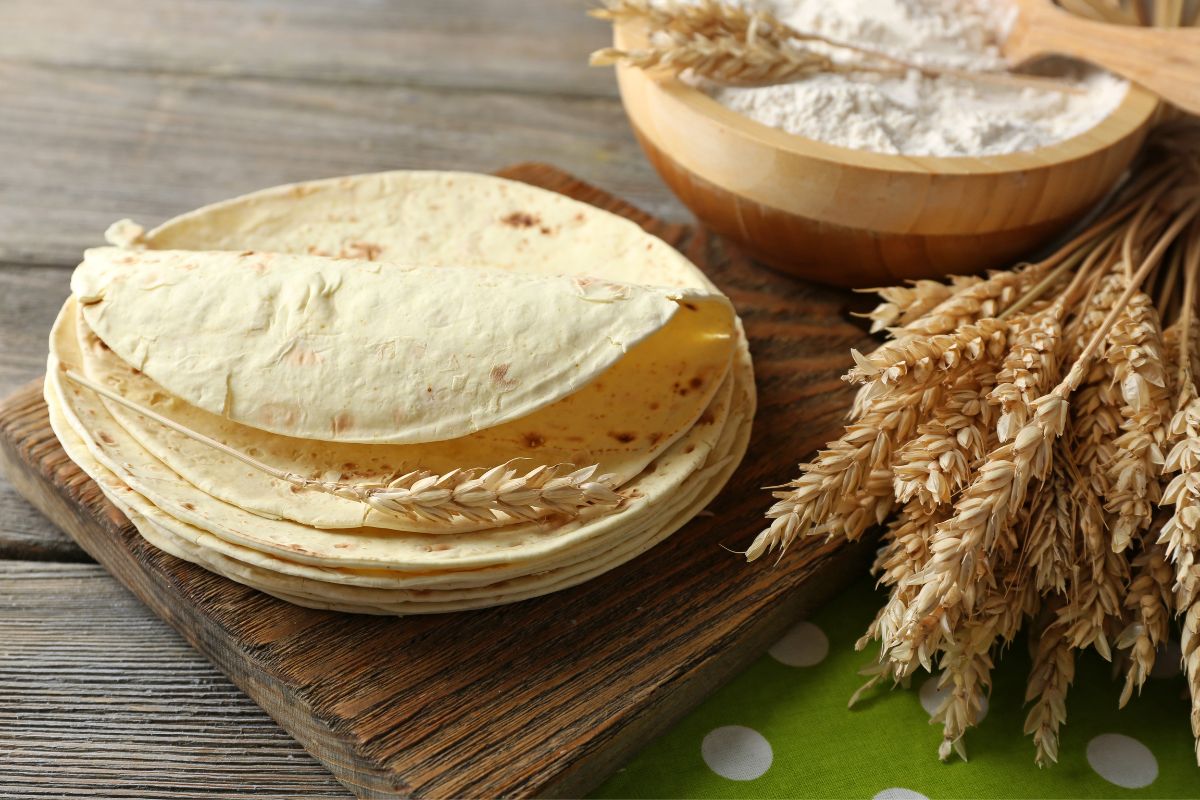 If you have never tried homemade whole wheat flour tortillas before, then you need to try this recipe – you'll never want to go back to store-bought tortillas ever again.
Luckily for you, the texture and flavors of homemade tortillas are justified when it comes to the effort of making them.
With this in mind, this guide will explore everything you need to know about making your own whole-wheat tortillas.
Let's get straight into it.
Are Whole Wheat Tortillas Healthier Than Flour Or Corn Tortillas?
If you're unfamiliar with Tortillas, they are Mexican flatbreads that are typically made using shortening, cornmeal, and water. These can vary across cultures, however, this recipe is one of our favorite variations.
For this recipe, all you need to do is combine all-purpose flour, whole wheat flour, salt, water, and a little bit of oil – providing you with slightly more bite but with all the flexibility to fill with all your favorite ingredients.
Here, whole wheat flour is used to add flavor and fiber to your tortillas – making them the healthier option.
While they may not be lower in calories, they do contain added nutritional value thanks to whole wheat flour.
Are Whole Wheat Tortillas Simple To Make?
There are various different methods of making whole wheat tortillas, however, this method is by far the easiest version. That said, they still require some effort – although it is all worth it!
Once you have finished making the dough, you'll need to dedicate around 30 minutes to rolling out the dough to form a dozen tortillas.
However, once you've finished, they are sure to be enjoyed by the whole family – they'll be devouring these down in minutes. Plus, they make for a versatile lunch option, too.
Tips For Rolling Out Your Tortillas
Allow the dough to rest – After leaving the dough to rest for approximately 30 minutes, you'll find that it is easiest to work. When leaving it to rest, ensure you cover it in plastic wrap or a towel before beginning to work it.
Use a rolling pin – Rolling pins aren't only reserved for your pizzas, they can even be used to spread out your tortilla dough – ensuring you achieve the perfect shape and thinness.
How Big Should My Tortillas Be?
If you're looking for the real thing, then you've come to the right place to make tortillas. They aren't smaller than store-bought ones and can easily be shaped by hand, or using a rolling pin, to achieve an 8-9 inch circle.
In fact, you can even ditch the rolling pin and easily your hands. All you have to do is roll the dough into small balls and then use your palms to push them into large discs.
Plus, after you have shaped your tortillas, you don't have to worry about using any special techniques, either.
All you have to do is allow them to rest, and then cook them in a hot and dry pan. You'll know they are done once they have a golden brown color with just the right amount of bend and chew.
The result is delicious and savory tortillas that can be as small or as big as you wish.
What Can You Use Whole Wheat Tortillas For?
There are tons of different uses for whole wheat tortillas. If you're looking to replace bread in your sandwiches then tortillas are a good option.
Here, you can pack your tortillas with as many ingredients or as little as you like. Some include cheese, hummus, tomatoes, cucumbers, spinach, and turkey ham.
That said, the possibilities are endless. Plus, you can even eat the tortillas plain as a snack. Likewise, make a big batch and place them in the freezer to have tortillas whenever you like.
If you're stuck for ideas when it comes to your whole wheat tortillas, then we have a few different options for you. Below, you'll find some fun and delicious tortillas choices.
Tortilla Pizza
If you're looking to eat some pizza without the additional carbs, then this whole-wheat tortilla pizza is the perfect choice for you. Here, essentially, all you're doing is using the tortillas as the pizza crust.
All you have to do is grab a tortilla and spread it with some homemade pizza sauce (anything similar also works too). Then top it with all your favorite toppings, some of which can include cooked meat, cheese, and vegetables.
This is the perfect recipe to feed to your fussy children when they are wanting a real "pizza" snack without any of the bad ingredients – thanks to the whole grain crust – and in a reasonable portion.
Whole Wheat Tortilla Pinwheels
Another great snack for your children is whole wheat tortilla pinwheels, especially when it comes to picky eaters who don't like their veggies!
Plus, these are a great option for potlucks and parties, too. All you have to do is spread your tortillas with your favorite fillings and then roll them up tight and slice them into bite-sized pieces.
Quesadilla Style Grilled Cheese
Using your homemade whole wheat tortillas, you can also make some veggie quesadillas. You can go as fancy or as simple as you like. Sometimes, all you want is a simple cheese quesadilla – and there is nothing wrong with this, either!
Here, all you have to do is slice up some organic cheese and place it over half the quesadilla. Then, simply flip the other half on the cheese and fry with some butter until the cheese has melted and the tortilla is golden brown.
Besides cheese, you can also include zucchini, onions, spinach, peppers, and tomatoes. Likewise, you can even choose to slice it up and serve it with some tomato soup (for more delicious soup sides, read here).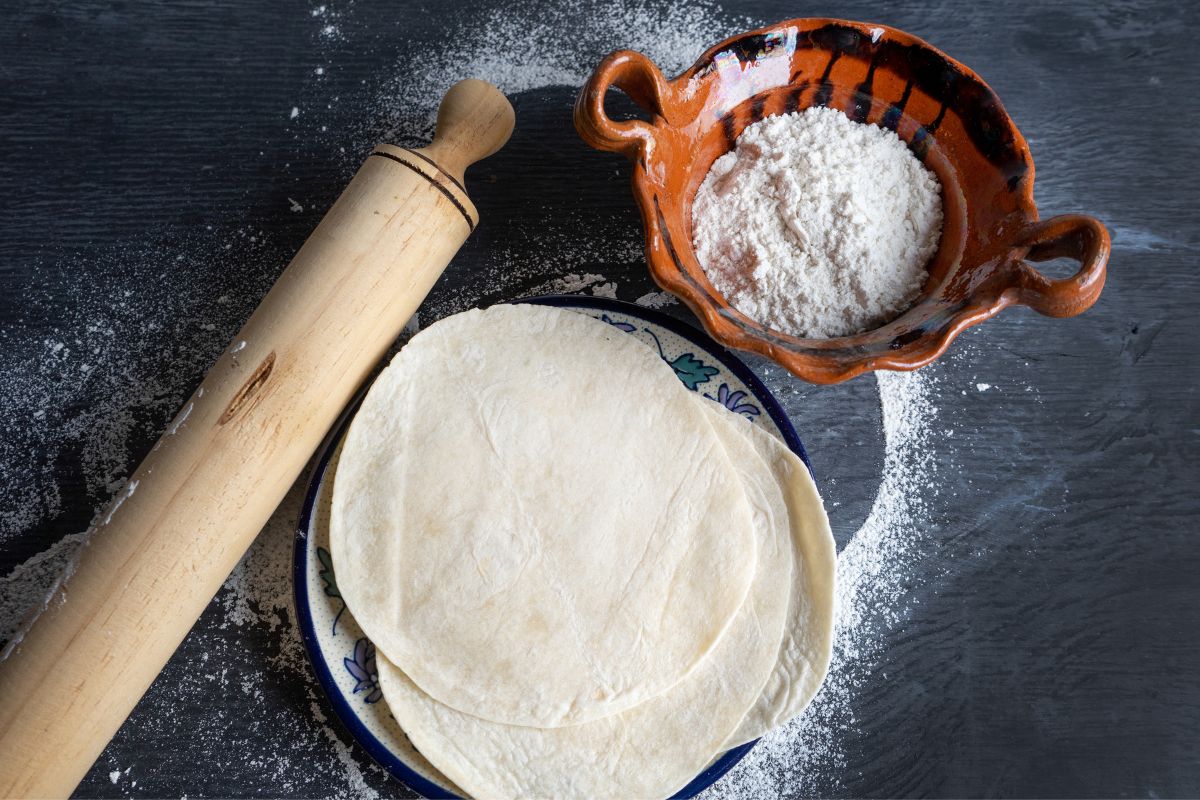 How To Make Whole Wheat Tortillas
Ingredients
1 tsp baking powder
3 cups whole wheat flour (400g)
1 tsp salt
1 tsp baking powder
1 and ½ cups of very hot water
¼ cup unsalted butter (lard or vegetable shortening)
Method
When it comes to making these tortillas, the method is easy. All you have to do are four simple steps. These include:
1. Prepare The Dough
In a bowl, add baking powder, wheat flour, and some salt. Then, whisk together to ensure that everything is incorporated into the flour.
Once done, you'll want to add your butter, shortening, lard, or vegetable oil to the flour. Here, you'll want to use your fingers to ensure everything is blended in the flour – creating a crumbly mixture.
The next step is to add your very hot water (you can also use boiling water, however, be careful!).
Once everything has been combined together, you'll want to knead the dough for 3-4 minutes until you have formed a soft dough.
You should keep in mind that if the dough is very dry and tough, your tortillas aren't likely to come out soft. Therefore, you'll want to ensure your dough is soft.
The key is the softer the dough, the softer your tortillas will come out.
2. Divide And Let The Dough Rest
Depending on how big you want your tortillas, divide your dough into 12 equal parts. Roll each piece into the shape of a small ball.
Then, place them in a container or on the countertop – covering them with a damp cloth to ensure they don't go dry.
Allow them to rest for approximately 15 minutes.
This resting time will ensure that your dough relaxes – allowing you to shape them into thin tortillas more easily.
3. Roll Out And Shape The Tortilla Dough
Take your dough pieces and roll them into thin circles – these should be around 8-9 inches in size.
4. Cook The Tortillas In A Pan
Using a heavy, dry skillet (for instance, a cast iron), preheat it at medium/ medium high heat.
How To Puff Up Your Wheat Tortillas In A Skillet?
Once your skillet has reached optimal temperature, you'll want to cook your tortilla until small blisters begin to form on the surface (this should only take 30-45 seconds).
Flip and repeat the process on the other side, then once the blisters start to form, flip the tortilla once again and press the tortilla into the pan.
Here, you'll see the blisters get larger in size – beginning to puff up until they cover the whole tortilla.
As you cook, you may want to adjust the heat when applicable. For instance, if it is too hot, the tortilla will brown too much. Likewise, if it's not hot enough, it will not brown properly.
Once you have finished cooking one tortilla, place them on a plate and begin stacking them as you go, using a kitchen towel to keep them warm.
Once cooked, serve immediately.
How To Reheat Your Tortillas?
When it comes to reheating your tortillas, this is a super simple process. Simply wrap your tortillas in a damp towel and place them in a 50% powdered microwave until warm.
Likewise, you can also wrap them in foil and place them in the oven at 350 degrees Fahrenheit.
Furthermore, you can even reheat them individually using the same dry, heavy skillet for when you're looking to whip up something quick.
Final Thoughts
Tortillas are one of the most versatile foods. Whether you're eating them for breakfast, lunch, or dinner – the cooking options are virtually limitless.
However, what's better than store-bought tortillas is homemade tortillas. The best part? You only need simple ingredients to make them.
While they may seem like a lot of effort to make, this is certainly made up in their delicious texture and flavor – you won't be able to eat store-bought tortillas ever again!
Hopefully, this guide has provided you with everything you need to know about making your very own whole wheat tortillas.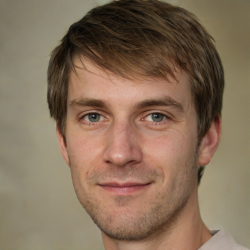 Latest posts by Mark Williams
(see all)