Soup can be one of the greatest types of foods to have. Some soup can make you feel so much better when you're sick, it can make you feel right at home, and of course it can simply just be a tasty way to enjoy your lunch!
But typically, the best soup is paired with the best bread. As there are so many different types of breads out there though, what type of bread should you choose?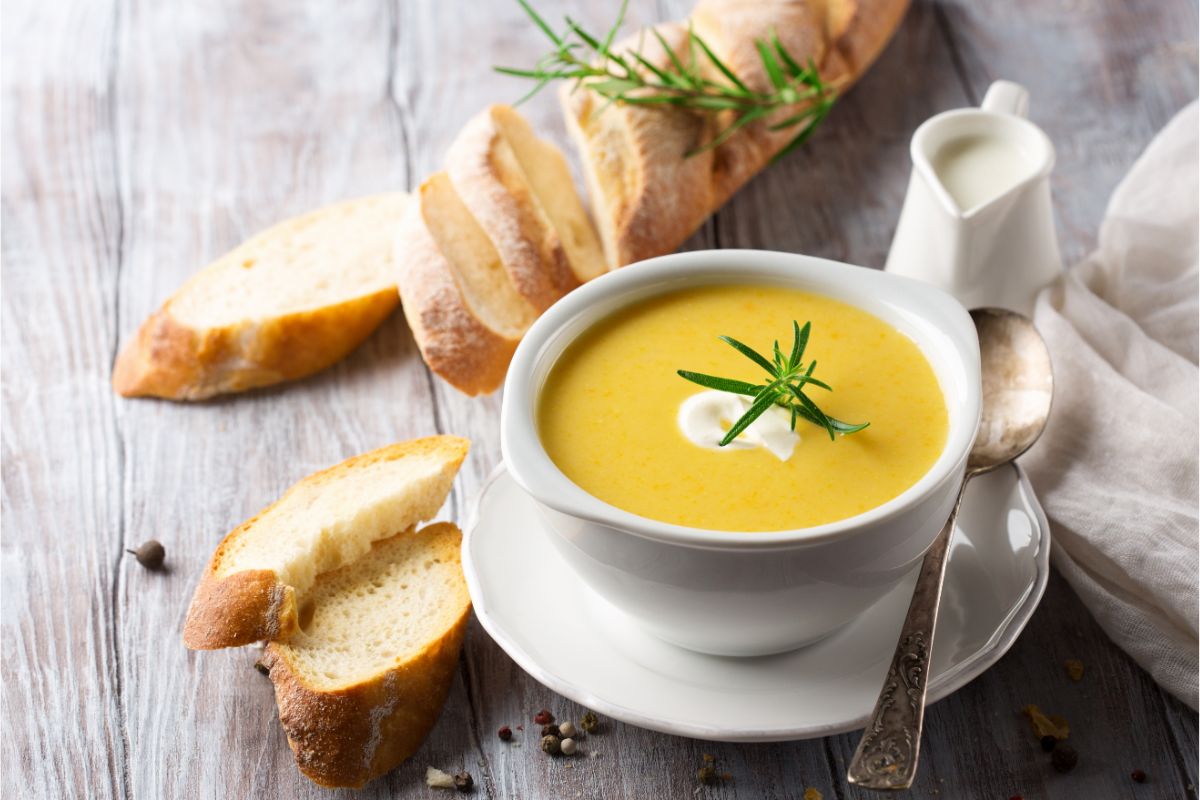 Luckily, we've done the hard work for you. We've written this handy list that shows you the 30+ best breads for soup, along with other similar sides which will make your soup dish superb.
Ready to learn more? Then read on for much more.
30+ Best Breads For Soup (And Similar Sides)
So, let's dive right into our list below. We hope that you enjoy our list and find something you'll love!
We kick off our list with a stunning bread appetizer which is made from grilled bread and then flavored with olive oil and garlic. It's then traditionally topped with fresh tomatoes and cheese, and some people may even add cured meats.
If you're wondering what the best meats might be, we'd recommend adding fresh ham or turkey. Some people even opt to add salmon or other seafood onto their bread, but this doesn't work so well when it comes to soup.
As a side, this works very well as it can be incredibly light but welcoming. If you're having a tomato soup, this is one of the best choices you can make too.
Next up, we have these aromatic and gorgeously tasting crackers. The addition of the herbs is ideal for tomato soup and the texture is to die for when you use the crackers for dipping into the soup.
Herb crackers are really easy to make at home, and you will likely have the large proportion of the ingredients you need in your pantry. Luckily, you don't need to devote a lot of time or effort to make these either.
One oven and around an hour or so of your time, and you'll be getting ready to chow down on these incredibly tasting crackers.
The crackers are of course aromatic, but they have a slightly salty taste too which is great for a whole array of other soups. What's more – these crackers can be made vegan friendly!
If you're looking for something soft, sweet and something that evokes memories of an amazing vacation – then you can't look much further than Hawaiian sweet rolls. They have a unique feeling on your tongue, and when soup is added – it's like heaven.
If you want to make them even better, you can add some butter or you can toast them. Either way, you get great bread for your soup.
You might find it a little tricky to find all the ingredients you need for these sweet rolls, but most grocery stores can help you out.
Bagels might be something you'd eat at breakfast time, or maybe even as a mid-morning snack – but have you ever considered using bagels as a side for your soup? You'd be surprised at how well they work.
Of course, all bagels can be made exactly the way you want them and you can top them with whatever you want. We'd recommend cheese!
Pretzels are one of the most popular snacks in this country, and many of you will likely know the pleasure of dipping thick pretzels into a sauce – so transfer this idea over to a glorious vegetable soup.
Of course, pretzels can also be made exactly to your specifications, so you can have some thick, chewy and salty pretzels, or you could go much smaller and crunchier. Whatever you choose, you've got a perfect pairing for your soup.
If you want something simple but incredibly effective, then English muffins are definitely the way to go. They're soft and round and are ideal to be toasted. As a result, they're among the best choices for a soup to have at home!
One of the best things to do with these muffins is to cover them in cheese and then grill them. Melted cheese on an English muffin when next to homemade soup is incredible.
If you're short on time but you want something substantial and tasty, then biscuits can be an ideal selection for your soup. Biscuits don't require too many ingredients to make them and generally you'll have the right stuff at home.
Of course, you can make biscuits savory or sweet – it's really up to you! It just comes down to what sort of taste pairing you're looking for with your soup, and what soup you're going to choose.
Crescent rolls are often overlooked when it comes to a bread choice, but they're certainly overlooked when it comes to a choice with your soup. They're really flaky and soft and this makes them a very good option when you're enjoying a creamy soup.
Luckily, their texture means you can have a light lunch option, which is great for those on a calorie controlled diet.
When it comes to choosing a bread side, most people will automatically think of dinner rolls right away. They are sturdy and sometimes crusty, which allows them to be a fantastic bread side for dipping.
Luckily, when you're making these at home, you can tailor them to your liking and add any other toppings or seasoning that you want to.
Although traditionally a French breakfast option, there's absolutely nothing wrong with using croissants as a side for your soup. Croissants have a unique texture, but as they are so spongy, they tend to absorb everything that goes onto them.
As a result, you can soak up all the goodness from your soup and have a highly nutritious and tasty meal!
Some people adore having a pastry that is both soft and sweet, and luckily monkey bread can accommodate. It's made in a very unique way and usually covered in brown sugar and butter – which really makes the flavors pop in your mouth.
There are some ideal soups that work with this sort of bread but others aren't as great – so you'll need to consider which soup you're going to have first!
Pita bread is a Mediterranean bread which is more often used for things like meat or salad. In reality, you can have this on the side for your soup because of its smoky, natural flavor on its own.
This doesn't mean to say you can't add some fresh salad items and meat at the same time though!
This type of bread is very unique and you'll likely find it difficult to find in many places – so you're gonna have to make this at home. It's very light, soft and feathery with an extremely cushioned texture.
It's made using a unique method known as tangzhong and the process usually takes much longer than making other types of bread. Nonetheless – it's a beautiful pairing with soup.
You may not have heard of this bread before because it's not usually served in the States – but boule is a traditional type of French bread that has an odd but unique shape. Because of its shape, you can use it as a bowl!
And what does this mean for you? A really awesome way to enjoy your soup!
Soda bread, otherwise known as Irish soda bread, has an especially bitter to bland taste, and that's purposeful. This type of bread is meant to be used for something else – and when it comes to soup, it works so incredibly well.
Its texture sucks up all the flavors and aromas of the soup and then bursts onto your tongue. Truly heavenly.
Breadsticks are pretty simple but they are really effective when it comes to a side for your soup. You can have breadsticks either hard or very soft and chewy – so it really comes down to what type of texture you prefer.
In fact, at home, you can add whatever seasonings you like with them and it can make them absolutely incredible for dunking in your soup!
If you have some dietary restrictions, then you may decide to choose some gluten free buns or gluten free bread. They can easily be made at home as well, so there's no need to panic. They still taste great and when you pair them up with a powerful soup, you're in heaven.
You don't even need to be gluten free to enjoy these because their taste is so good! Try them out for yourself and see!
Brioche has a uniquely sweet and caramel-like flavor with a particularly shell-like texture. While this bread is often used for burgers, you'd be pleasantly surprised at how amazing this bread is when you put it with your favorite soup.
This bread is best made crusty, so you can rip it apart and dip it into your soup. While there's nothing wrong with soft brioche bread, it can sometimes fall apart too easily.
Naan bread is traditionally an Indian bread that is used with Asian cuisine, but due to its unique texture and the ability to include your favorite ingredients in it, naan bread can be super to pair with soup.
Try not to make the naan bread too hard though, because it could end up being a little bit too crunchy. It's best made so it pulls apart easily.
Challah is a traditional Jewish bread that is often used during Jewish holidays. It's a braided bread and it tastes amazing. You don't have to be a member of the Jewish faith to enjoy this bread though!
We recommend that you try this bread with your favorite soup and see why it is so widely loved around the world!
Italy is well known for their bread, and ciabatta is one of the most popular types of Italian breads in the world. It has relatively large air holes when cooked and this allows it to be pulled apart easily.
Because of its smoky flavor and aroma, matching it with soup can bring about a variety of flavors that is very difficult to replicate elsewhere. It's definitely something you have to try to believe!
Focaccia is a type of Italian flatbread that is very similar to a pizza in terms of what ingredients are involved, the taste, the aroma and the way it is spiced. However, unlike most pizza – it's very light and soft.
Despite being an easy bread to make, it takes a lot more time than many other breads do because it must rise twice and then it needs to be refrigerated overnight. It's normally made in a traditional pizza oven too – but you don't have to go that far!
Sourdough certainly has a very distinct taste, flavor and texture. It's the type of bread that you either love to eat or you hate. However, for those of you that love sourdough bread, you'll absolutely go nuts for it with soup.
The contrast in flavors with sourdough bread and very fruity types of soup really works and it's only something that you'll truly understand once you've tried it.
Cornbread is very often paired with a warming bowl of soup or something like a chili or curry. The reason it is so popular with these types of meals is because of how perfect it can absorb all the flavors and aromas.
Cornbread is really easy to make at home too, and generally speaking you should have the majority of the ingredients required already in your kitchen!
Let's face it, the majority of people out there would say that they adore garlic bread. It is a match for a huge number of different meals and it has a very strong, gorgeous taste. When it comes to soup, the flavors match incredibly well.
It doesn't even matter which soup you choose. Vegetable based soups, tomato based soups and chicken based soups can all join together with this garlic bread to create a culinary experience you'll never forget.
Fresh sandwich bread is one of the greatest pairings with your most favorite hot soup. Many people like to fill their sandwich bread with something like egg and dip it into their soup to mix all the flavors together.
Of course, it doesn't matter what ingredients you add into your sandwich bread – but you should consider what soup you're having first and then match the ingredients accordingly.
We have a British inclusion into this list now, with what they call crusty rolls. They're very similar to dinner rolls but almost like a mixture with biscuits. They are fantastic to have with soup, especially when the shell falls off into it!
The texture of these rolls allows the liquid of the soup to stay on the bread and it shouldn't fall off and cause messiness all over your table!
We had a similar inclusion into this list earlier, but this type of bread is much easier to find and in many ways, they're much easier to make at home. There's no need to settle for a classic soup bowl when you can make it edible!
Of course, when you're making it, you can include a variety of different seasonings and spices to really make your soup taste that extra bit better. Just be sure you know what ingredients work with each other.
While scones are typically sweet and covered with things like cream, there's nothing to stop you making scones ready for a savory experience. In fact, you can make them sweet if you want to have a real mix of flavors.
Scones usually have some fruits included inside of them, but you can substitute this for something else that is more savory – like tomato or cucumber.
Finally on our list, we have the Mexican restaurant favorite. Tortillas are generally soft and they are great for sweet soups. However, there's a huge variety of different tortillas you can make, so you will need to consider your options before you chow down.
Arguably, the best soup to have with these is a spicy soup like tomato and chili, or jalapeno vegetable soup!
Potato chips are usually a snack to have at home, but there's nothing wrong with having them with soup. If you have a plain potato chip, then your soup will give you the flavors you're craving – while the chips add the texture.
Of course, you can flavor your potato chips however you'd like to, but some flavors simply won't go together, so beware of this!
Poppadoms are a traditional Indian bread side dish. Unlike naan bread, poppadoms are crunchy rather than being soft and have the ability to pull apart. Poppadoms can be made in a variety of flavors, but typically you'd have plain, chili or garlic.
The texture is very similar to potato chips, but the flavor is completely different. With soup, it can really work incredibly well!
Cheese straws are very tasty and normally used as a snack, but if you are having a tomato based soup, cheese straws can make your tastebuds feel as though you're eating an incredibly fresh, but broken, pizza!
They're gorgeous alone but when they are paired together, you have something completely unique and spectacular.
Final Thoughts
And that's our list! We hope that you've enjoyed all of our picks for the best bread sides to have with your soup – and hopefully, you can make some of these at home and have the most amazing dining experience!
Frequently Asked Questions
We'll now answer all of your most frequently asked questions. We hope we answer them all. 
Are These Breads And Sides Easy To Make At Home?
Generally speaking, yes. For some of these breads, you will likely already have the majority, if not all, of the ingredients you need to make them. Other more unique breads might require some extra ingredients and a lot more work to make them though! 
Can I Make These Breads Gluten Free/Vegan?
There are a large number of breads on our list that are gluten free, but if you want peace of mind, then we would recommend that you opt for the gluten free bread specifically.

In terms of vegan bread, the large portion of these breads on our list will be suitable for vegans, but you should always check the ingredients used to be sure.

For example, potato chips and poppadoms might be made using oil which could contain animal products. Indeed, be sure to check for milk or butter being used and then the rest is down to whatever soup you opt for.
Is Soup Healthy With Bread/Sides?
The nutrition of your soup will depend largely on what soup you are making. Broadly speaking, soup is good for you as it is normally loaded with vegetables and some meat which gives you protein, vitamins and minerals.

However, it is the bread that might change the nutritional value overall. While bread can be important to our diet, too much bread can be very calorie dense. Not only this, bread can sometimes be full of salt.

In reality, it depends on how you're making the overall dish and the amount of food you're having. Just be sure to keep a balanced and healthy diet and you'll be fine.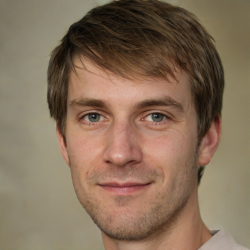 Latest posts by Mark Williams
(see all)